Comics
Published March 18, 2019
Which Spider-Man Suit Best Fits Your Mood?
Prep for this week's 'Marvel's Spider-Man: City At War' #1 with this rundown of web-head threads!
In 2018, "Marvel's Spider-Man" took the world by storm. Featuring Peter Parker, Miles Morales, Mary Jane Watson, and a plethora of Spidey's greatest foes, the game combined a remarkable story with some amazing gameplay you could only experience with the one-and-only wall-crawler.
On March 20, open a new chapter of the comic book Gamerverse with MARVEL'S SPIDER-MAN: CITY AT WAR #1! Featuring all of the dramatic twists and turns of its video game predecessor, this new look spins your favorite "Marvel's Spider-Man" characters into an all-new and unexpected web of drama, spectacle, and classic Spidey action in the Mighty Marvel Manner.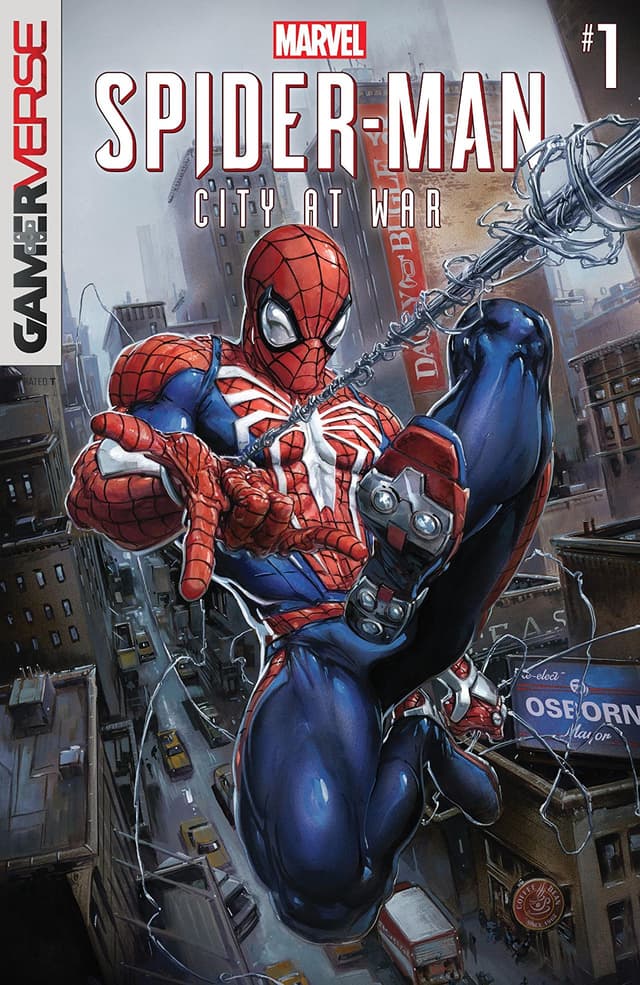 Throughout the story of "Marvel's Spider-Man", Peter is sent reeling emotionally. While dealing with Kingpin of Crime, he also has to contend with Mr. Negative and a new villain that hits closer to home than ever before. Luckily, it seems that the wall-crawler has a different costume to fit any emotion he might have...
Let's take a look at which Spider-costumes fit best for those high-flyin' mood swings!
Warning: Spoilers for Marvel's Spider-Man and Spider-Man: City at War ahead.
Feeling Amazing? Wear the Vintage Comic Book Suit!
Since 1962, fans have known Spider-Man to be nothing short of, well, amazing. Not only for the heroic deeds he performs but for how he feels while he's doing them. Throughout the years, we've seen Spidey fall victim to "Parker Luck," but when he gets a win, it's a great feeling. Nothing represents that better than the vintage comic book suit. It's the suit we've all grown up with, and when we think about Spider-Man, this what is most of us see.
Feeling Worthy? Wear the Fear Itself Suit!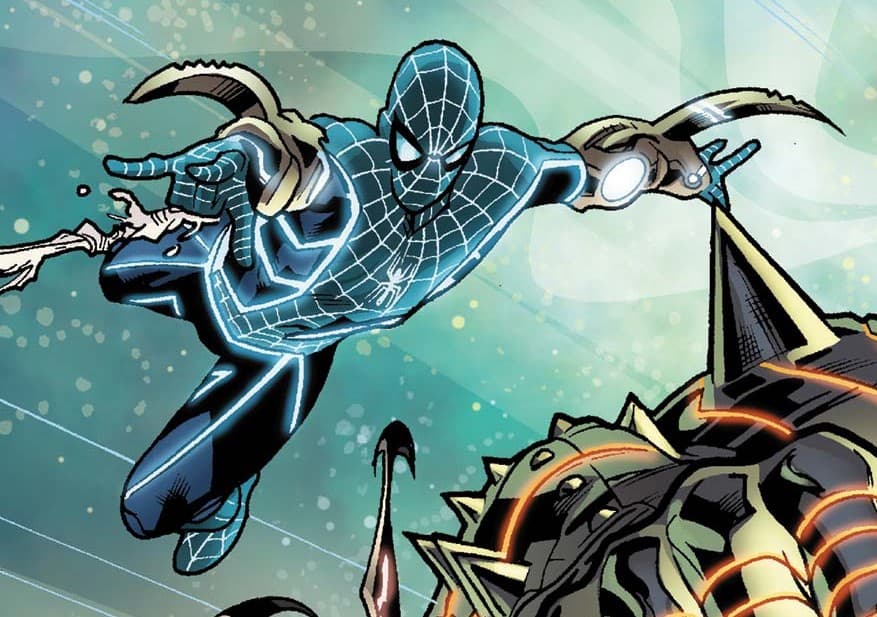 Ever since he lost Uncle Ben, Peter has lived by the now-famous motto, "With great power comes great responsibility."
He's always doing his best to be the man his uncle knew he could be. That seems to be the reason he feels so connected to Doctor Otto Octavius. In him, Parker sees the father figure he lost and wants to do anything to make sure he's worthy of Octavius' trust and respect.
When Peter feels worthy, he can always put on his Fear Itself suit, powered by Uru, the same material that makes up Mjolnir... "Uru" and "Worthy" tend to work hand-in-hand within the Marvel Universe.
Feeling Intelligent? Wear the Advanced Suit!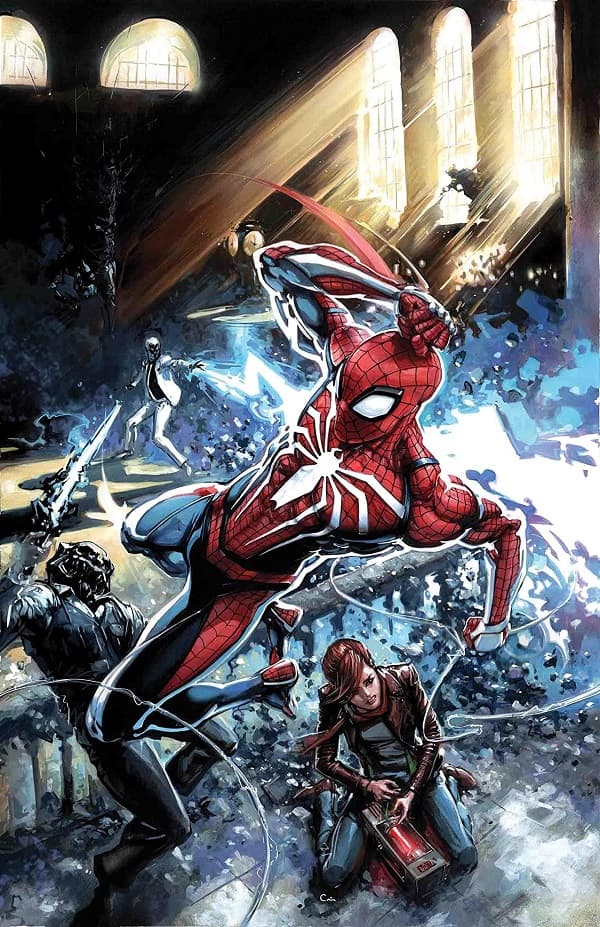 Peter Parker is one of the smartest people in the Marvel Universe. This fact can be lost on a lot of people (and fellow heroes) because he relies on his mouth as a primary weapon as often as he does his brain. Nonetheless, a high schooler that can create a compact synthetic webbing that can hold a truck at bay and dissolve an hour later is definitely in the "book smart" column.
That's why he should wear the most advanced version of his classic costume. The Advanced outfit is one he doesn't have to save for special occasions. If he's smart enough to handle the best version of the technology, why shouldn't he use it all the time?
Feeling Angry? Wear the Scarlet Spider Suit!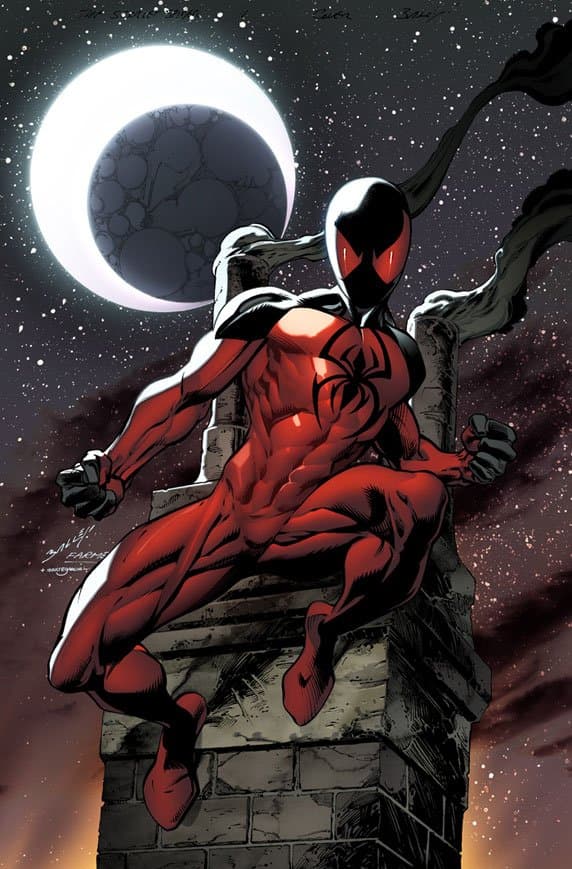 Even the most wise-cracking, happy-go-lucky of Super Heroes can't control themselves sometimes, and they can go into quite the rage.
Spider-Man is no different. When his loved ones are threatened, Spider-Man refuses to allow wanton criminals to go any further. Likewise, Kaine, one of Peter's clones, is not exactly known for his sunny disposition. That's why his version of the Scarlet Spider costume is perfect when Peter needs to "Hulk Out" for a bit.
Feeling Awkward? Wear the Bombastic Bag-Man Suit!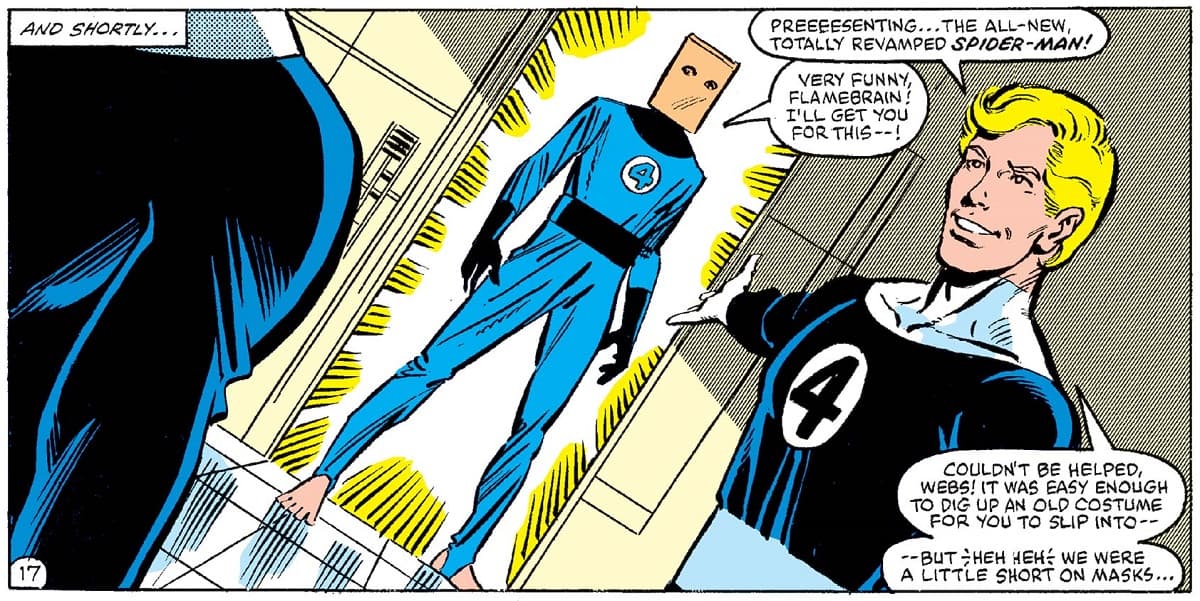 You know that feeling when you run into an ex and you aren't sure what to say? How 'bout when you bend over to pick something up and your pants rip? Or when your brand-new black Spider-suit turns out to be an alien symbiote that wants to bond with you forever? Awkward!
Spidey has awkward moments on an almost daily basis. (Having an ex-girlfriend as an investigative reporter covering the majority of the events involving your secret identity can't be easy.) That's why Spidey should go all-in with the awkwardness and wear his Bombastic Bag-Man suit!
Feeling Unruly? Wear the Spider-Punk Suit!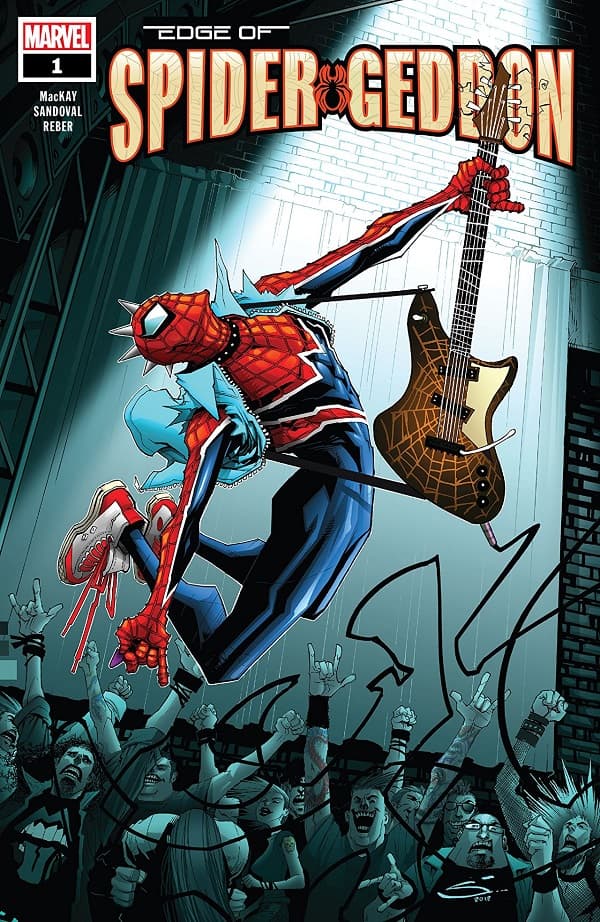 Yes, Spider-Man is smart. Yes, Spider-Man is funny. But what's the one thing that helps him get by against the toughest of foes? Spider-Man can be a jerk. Whether he's in a battle, or if he's already won, he has to get the last word in edgewise.
What better costume to wear when Spidey is feeling like a real punk? Well, Spider-Punk of course! The suit of the Spider-Man of Earth-138, Hobie Brown, Spider-Punk has everything one needs to rage against the powers that be. A spikey mask, a jean jacket, and an excellent guitar. He's already got the snarky quips, so what else does he need?!
Reenter the world of "Marvel's Spider-Man" when SPIDER-MAN: CITY AT WAR #1 hits your local comic shop on March 20!
The Hype Box
Can't-miss news and updates from across the Marvel Universe!