Comics
Published February 8, 2021
Crafting 'The Rise of Ultraman' with Writer Kyle Higgins
Get to know the scribe behind 'Ultraman,' 'Winter Soldier,' and more!
RISE OF ULTRAMAN writer Kyle Higgins has followed a unique path from watching X-Men: The Animated Series during childhood to writing characters like the Winter Soldier as a full-fledged tenant in Marvel's House of Ideas. Along the way, he took excursions into academia and film, but always kept comics close to his heart.
The writer recalls coming to Marvel fandom through of all things the Teenage Mutant Ninja Turtles, his devotion to which fostered a fondness for properties like the X-Men and Daredevil. The aforementioned mutants appeared on the already referenced popular cartoon where the murder of Morph proved for young Higgins to be "the first fictional death that really affected me." From there, he rode shotgun on a friend's play of Spider-Man: Return of the Sinister Six for Nintendo and the rest is history.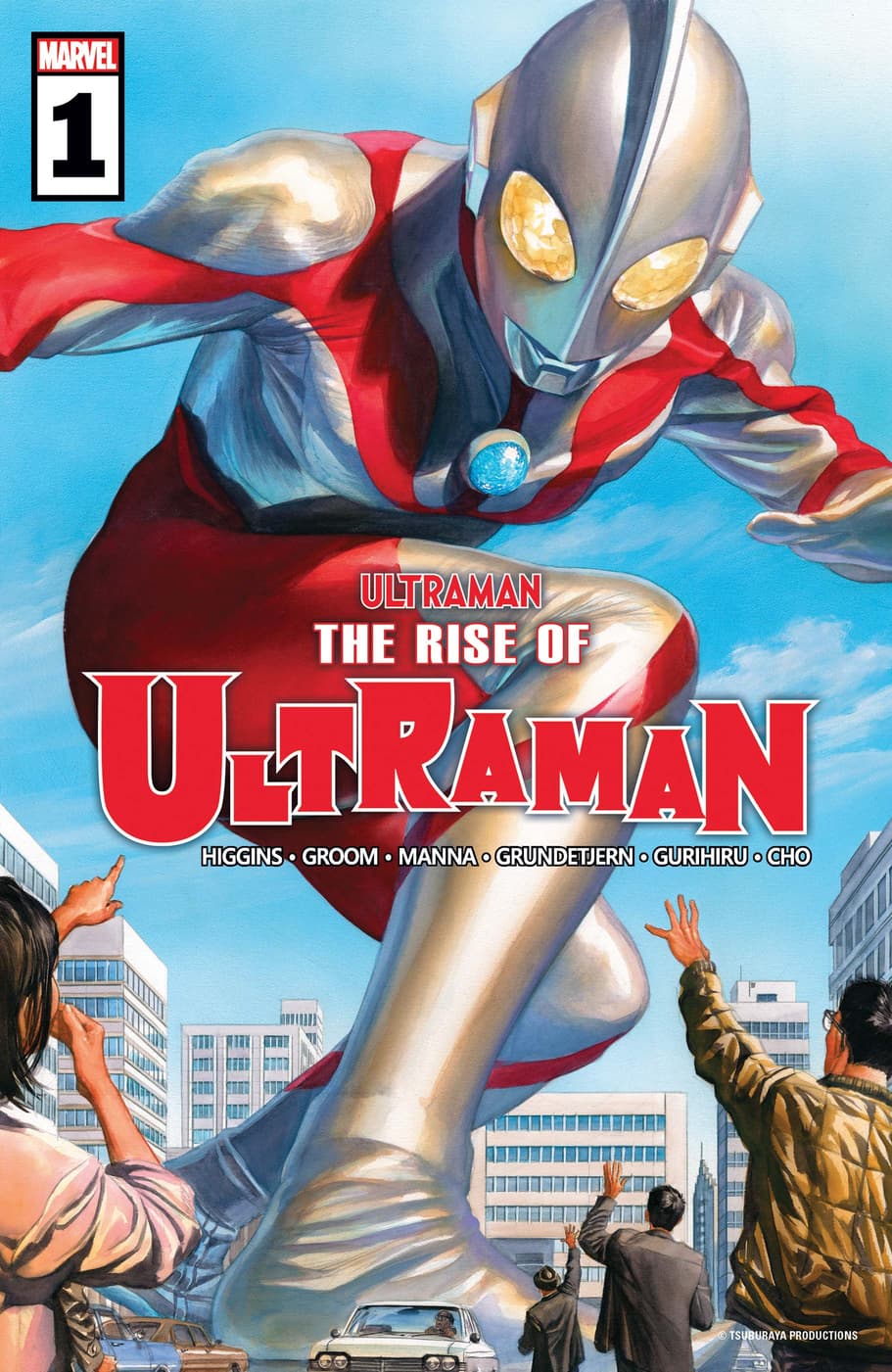 Not long after, devotion to Super Hero fare including the classic television take on the Incredible Hulk alongside the Ninja Turtles, the Power Rangers, and movies from Marvel's Distinguished Competition would spur an ambitious idea for Higgins' college thesis.
"As I got older and reality quickly set in, I traded the idea of becoming a Super Hero with creating Super Heroes," he explains. "I chose Super Heroes for my college thesis film because I looked at the opportunity to make something of the scale we had in mind as something that was incredibly rare. Because of the school I was attending and the resources at my disposal, I knew I could make something with very high production value, for not a ton of money. And, most importantly, I decided that if I was going to take a really big swing and build a really killer calling card, it was going to be a monumental amount of work. And it should focus on the subject matter that inspired me to start making movies in the first place. Super Heroes."
Following a fruitful internship with filmmaking legends and childhood heroes Richard Donner and Lauren Shuler Donner, Higgins landed a gig as the teaching assistant for one of their collaborators, Tom Mankiewicz. "I spent a year listening to some of the greatest advice and stories about Hollywood and filmmaking that I've ever heard," he says of the apprenticeship. "It was an incredibly stressful time for me, navigating scope, budget, and the politics at the film school. People weren't 'getting' the movie, and I was terrified that the whole thing didn't work. Tom is one of the people, though, who watched the film and saw not what it was, but what it could be.
"In fact, Tom had a suggestion for two small bits that, together, would solve several of our problems. Unfortunately, I was so broke at that time, the idea of spending even $300 was out of the picture. I didn't have it. Tom asked 'is that what it would cost?' I told him yes. I believed so. Tom reached into his pocket and pulled out his money clip, peeled off three bills and handed them to me. 'How else am I going to see the finished movie?' he said with a sly wink."
The generosity of Mankiewicz and others when it came to both time and money paid off in The League, an original film about Super Heroes that would serve both as Higgin's college thesis and his calling card to the comics industry.
"We shot something like, 12 days, on super 16mm film, on locations, predominantly at night, in the wet and the cold, as well as in incredibly well designed and constructed sets, while also working with green screen, wires, fight choreography and stunt doubles, dozens of intense visual effect shots, an original jazz score recorded in Chicago, and a full 5.1 mix that I was personally doing myself," he lays out. "It was, maybe still, the largest production that a student has undertaken at Chapman [University]. It consumed my life for almost two years.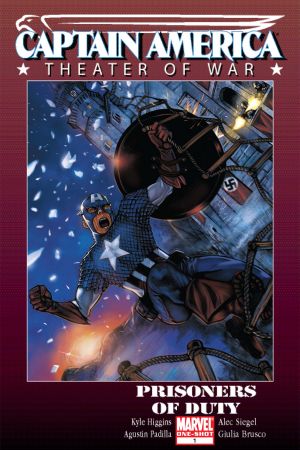 Captain America: Theater of War: Prisoners of Duty (2009) #1
published

added to marvel unlimited

inker

penciller

colorist

writer
What is Marvel Unlimited?
"Production, post production and politics with the school administration—this was 2007 and Marvel Studios' Iron Man hadn't come out yet [so they] hated the idea of me doing a Super Hero movie—pushed me to the limit and almost broke me several times. But, we finished the film and put it online and one of my now friends, Eric Wight, emailed everyone he knew in film, TV and comics to tell them about this short film he had done character designs for, and if they liked it as much as him they should reach out to me. One of the first emails I received was from [then-Marvel Editor-in-Chief] Joe Quesada. The League directly lead to the opportunity to pitch Marvel. Which started all of this."
2010 and 2011 saw Higgins collaborate with co-writer Alec Siegel on a pair of Captain America one-shots and an origin retelling for the Vision as well as a solo effort on a Supreme Power limited series.
"The last time I saw Tom [Mankiewicz], was in 2010, a few months after my very first comic book, a Captain America one shot that I wrote with Alec Siegel, came out," he says. "I spent an hour before our lunch, obsessively trying to figure out what to write on the comic. Finally, I settle on 'For Tom. Thank you for showing me how writing can change the world. Or at least turn it backwards.' I handed him the comic and sat at the bar, watching as he read the inscription. Finally, so proud of myself, I couldn't help but say 'Because, you know, the end of Superman [The Movie]. Turning the world backwards…' he looked up, raised an eyebrow and said 'Oh, I get it.'"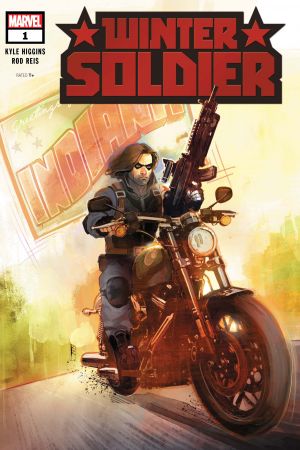 Winter Soldier (2018) #1
published

added to marvel unlimited

editor

colorist

colorist (cover)

inker

inker (cover)

penciler

penciler (cover)

letterer

writer
What is Marvel Unlimited?
Those early Marvel gigs would open doors for writing opportunities to create new characters as well as work on established licensed properties. Ultimately, all roads led back home and after a decade "abroad," Higgins produced an exceptional WINTER SOLDIER story illustrated by Rod Reis.
"I'm able to find what I think the emotional core of an idea is, much more consistently," reflects the writer on his growth between Marvel stints. "Or at least, I'm able to find an emotional core that interests me. That I'm excited to explore. I also really, really pride myself these days on finding the most interesting angle on a concept, or a character, based on what the parameters of the job are. And then, creatively and emotionally, Plus, you know, I've had my heart broken, so emotional empathy and vulnerability is quite a bit easier for me in my writing than it may have used to be [Laughs]."
In October of 2019, based on Higgins' outside work, Marvel Executive Editor Tom Brevoort pitched his name to Editor-in-Chief CB Cebulski as a candidate to helm the company's interpretation of the legendary Ultraman mythology.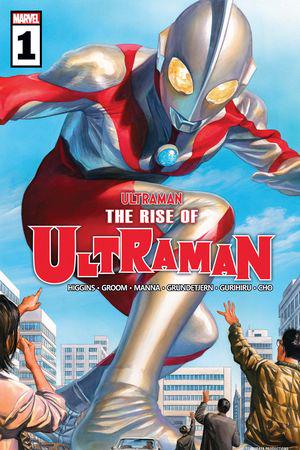 The Rise of Ultraman (2020) #1
published

added to marvel unlimited

painter (cover)

inker

inker (cover)

penciler

penciler (cover)

editor

colorist

writer

letterer
What is Marvel Unlimited?
"I remember when Tom asked, he mentioned in the email that he knew 'this would kind of pigeon hole me as the Toku guy…' which doesn't bother me a bit" he says of his latest assignment. "I mean, I enjoy the material and in a medium where it's so hard to carve out your place as a writer, I'd be happy to be associated with that space."
Paired with fellow writer Mat Groom, his own "secret weapon," Higgins has begun the establishment of Ultraman as a thrilling read for fans old and new. RISE OF ULTRAMAN has also helped to reinforce that this is a writer to be reckoned with, whether he's working with familiar faces or his own imaginative ideas. "Everyone is so passionate and excited about Ultraman and what we're looking to build, that it's dream world for me to visit on every script."
Few creators have capitalized on ambition and hard work quite like Kyle Higgins. His career path may have been unique, but there's no question he has seized opportunity at every turn and stands poised to take his place at the forefront of the industry.
Read these mighty mags with Marvel Unlimited today!
The Hype Box
Can't-miss news and updates from across the Marvel Universe!