Comics
Published July 6, 2018
X-MEN GOLD ANNUAL #2 Writer Seanan McGuire Returns to Her Hometown Comics Shop
McGuire made a promise to have her first X-Men comic signing at Flying Colors.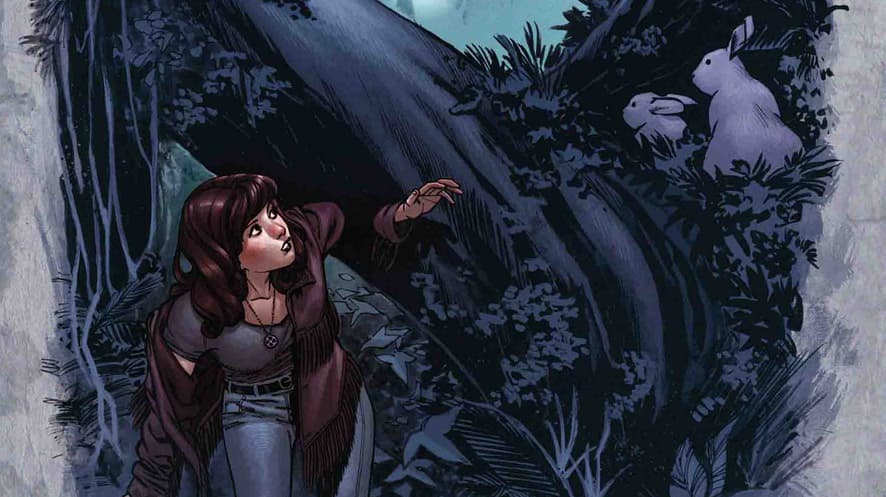 When writer Seanan McGuire was a kid living in California in the late 1980s, she was a regular customer at Flying Colors Comics in Concord. According to the shop's owner, Joe Field, the young comics fan had latched onto the X-Men and became "so single-minded about wanting to write these characters." She also made a promise, which Field shared with Marvel.com: "At 12 years old, she told me 'When I write the X-Men, the first place I want to sign my first issue is right here in Flying Colors.'" Fast forward to the present and McGuire is about to make her debut as a writer for her favorite characters in X-MEN GOLD ANNUAL #2! Not only is she fulfilling her lifelong dream, but she's also making good on her promise.
After surprising Field at Flying Colors, the shop owner shared the heartwarming details of McGuire's visit on Twitter:
THREAD: 1) Last night I was told by my wife Libby to stay off social media until at least 11AM this morning. She told me "There's going to be a surprise for you..." pic.twitter.com/wjKwEt10oq

— Joe Field (@flycojoe) May 23, 2018
Marvel.com asked both McGuire and Field to share more about their visit, the comic, and the upcoming signing event at Flying Colors next month. Field said that he saw all the signs that the award-winning writer was on her way to writing for her favorite comic:
"In 2010, when she was the recipient of the John W. Campbell Award for Best New Writer at the World Science-Fiction Convention, on her way back home from that event, her first stop was Flying Colors to share the news with me. I've proudly watched acclaim grow for her work, and with her winning the 2017 Hugo and Nebula Awards for her Every Heart a Doorway novella, I knew it would be just a matter of time before she'd get her chance to write the characters she has grown up with and loved for so many years." He went on to say that the X-MEN GOLD ANNUAL news was kept close to the vest at first: "When I found out about her X-MEN GOLD gig, it really threw me for a loop. Seanan somehow managed to get Marvel to hold the press release of her writing X-MEN GOLD until she and her mom could fly back home to California's Bay Area to tell me in person first."
Meanwhile, McGuire told us about keeping the secret: "...[W]hen I got asked to write an X-Men comic, the first thought I had was 'Oh, Joe is going to be so happy.' I knew I had to tell him myself. Once my script was turned in and we knew where my issue was on the schedule, I confirmed when the Previews [containing] the announcement was going to be published and booked plane tickets for that morning, for myself, and my mother. Being able to be there when I told Joe was actually her Mother's Day present. Then I called the store, had them pass my phone number to Joe's wife, Libby, and told her a day early so she could keep him off of social media long enough for me to get down there. It was...it was really magic. The look on his face when I popped out of the aisle is something I'm going to treasure forever."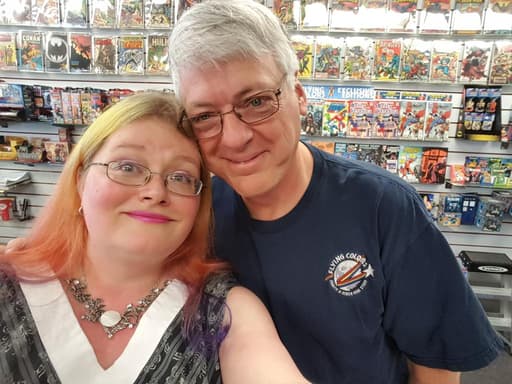 So, after all this time, what will McGuire be bringing to her favorite characters? "I want to tell stories about the minor mutants," she told us, "about the consequences of the choices the teams make, about moving into the future and dealing with the past. I also want to tell the stories I loved best when I was a kid, the stories in the quiet spaces. The baseball games and the dance classes and the trips to the mall. My annual is one of those quiet spaces. It's Kitty Pryde, who was very much my doorway into the world of the X-Men, taking a pause, taking a breath, and figuring out who she wants to be now that she's growing up. I had to fit it into the existing continuity, which was an amazing challenge, and really made it feel like I was starting my time by telling one of those exact stories I had grown up loving so much."
This happy reunion was also a testament to the personal connections and relationships that can be formed in the local comics communities. Field said, "This is a wonderful highlight among my 30 years of being in business with Flying Colors. I'll treasure this because it validates just how vital comics retailers are in creating spaces for readers of all ages and stages to find their bliss in comics." McGuire said her experience as a kid at Flying Colors "was like coming home." She went on: "[The staff members] were kind. They were happy to see me. I don't know exactly how it shaped me as a storyteller, because it started when I was so young, but I do know that as both a creator and a fan, I try to emulate Joe Field, and choose kindness whenever I can. I don't judge. I want everyone to be welcome, just like I was. I want everyone to be able to feel like my work is coming home."
To celebrate McGuire's homecoming as well as X-MEN GOLD ANNUAL #2, Flying Colors Comics will be throwing a signing party on the comic's release date, Wednesday, August 1! If you're in the area, RSVP on the store's Facebook event page. Remember to call your comic shop today to request your copy of X-MEN GOLD ANNUAL #2!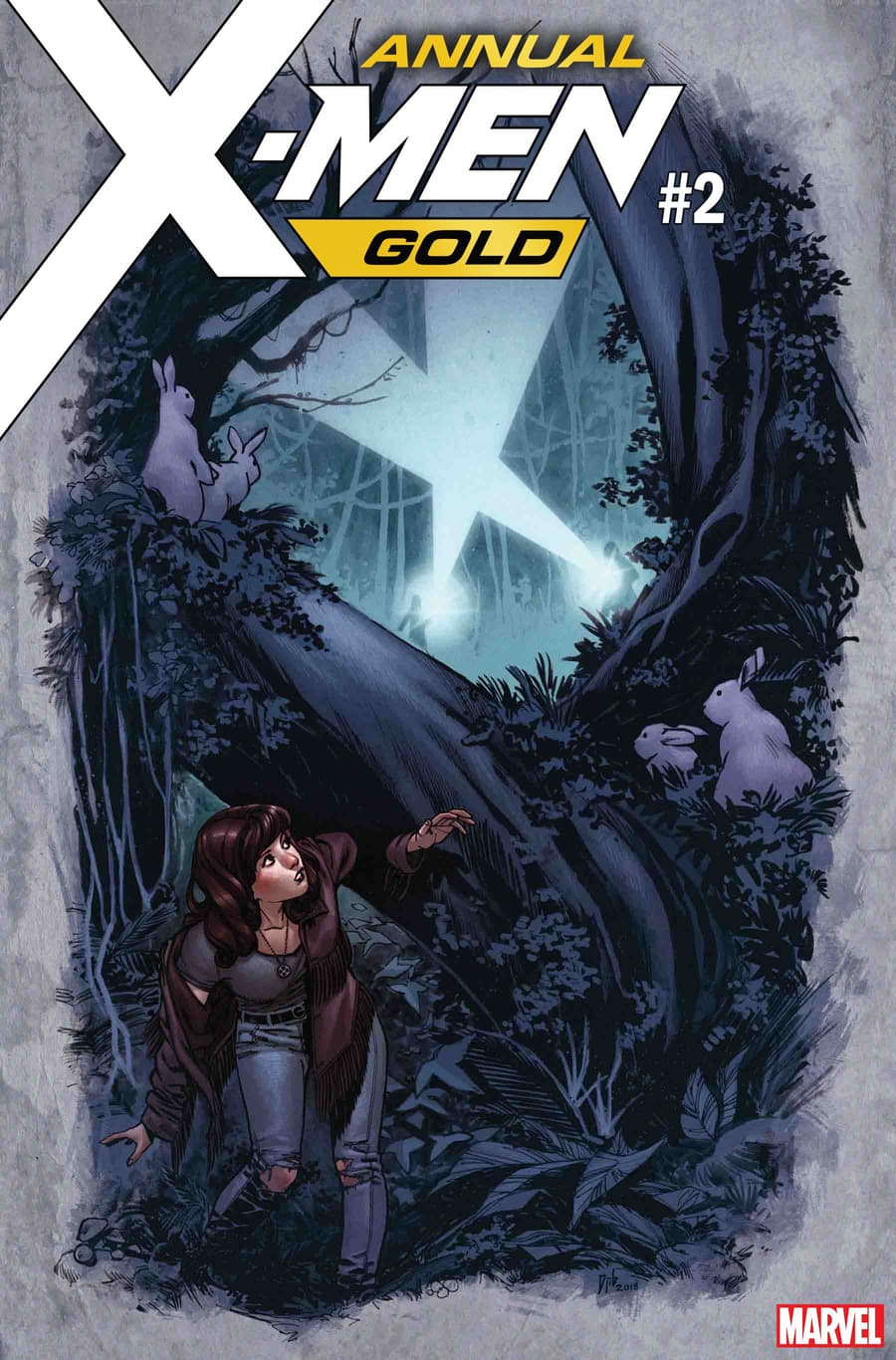 The Hype Box
Can't-miss news and updates from across the Marvel Universe!