Comics
X-Men Gold: Gambit's Greatest
Marc Guggenheim welcomes back the Ragin' Cajun by sharing his favorite stories!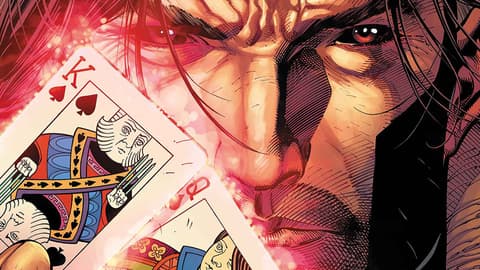 Gambit's back in X-MEN: GOLD #4 on May 17, and you can bet he's bringing his own brand of Louisiana charm and a little trouble with him. To commemorate this homecoming of x-treme proportions, we spoke with writer Marc Guggenheim to take a look back at three of Remy LeBeau's greatest stories and what might be in store for him in the upcoming arc.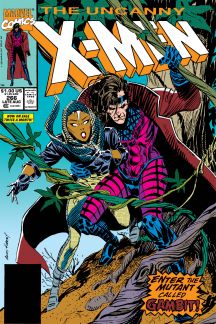 Coming in first we have, rather appropriately, Gambit's original appearance in UNCANNY X-MEN #266 written by Chris Claremont with art by Mike Collins. "He came onto the stage fully formed and really hijacks the story away from young Storm," says Guggenheim. This appearance also kicks off Gambit and Storm's long running relationship, which Guggenheim says he's happy to get to play off in the new series. What better way to do that then to bring back Remy's days as a master thief? And while Guggenheim takes a more traditional approach to the Cajun, staying true to the voice he has engrained in his head from years of reading the original comics, he did say he loves a good pun so that might just be in the cards for us, mes amis!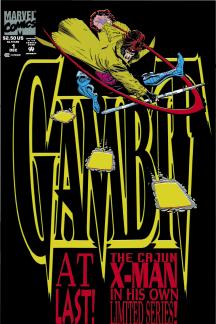 Next we have the Ragin' Cajun's original limited series, GAMBIT, written by Howard Mackie with art by Lee Weeks. This marked the first time we see Remy as a stand-alone character and according to Guggenheim, it's where you realize that he can really hold a spotlight with that down-home twang and devil-may-care attitude. "He's a slightly more morally compromised Han Solo," says Guggenheim adding that he believes X-MEN: GOLD #4 artist RB Silva's style perfectly suits the task of capturing that unburdened and free feel Gambit brings with him. All and all we can expect more of the old school Mardi Gras feel you've come to expect from the bayou boy.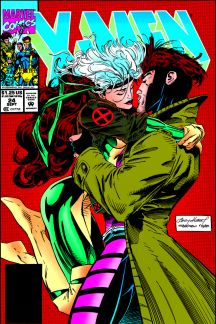 Finally, any story that ships Gambit and his 'chere,' Rogue, as hard as Guggenheim does. "There is just something very pure about being in love with someone you can't have a physical relationship with," says the writer. Quick recap: Rogue's powers allow her to absorb another's memories, abilities, personality and physical traits through skin-to-skin touch but prolonged contact proves quite harmful to those around her. So despite his borderline narcissistic confidence Gambit's advances often get met with a stone cold poker face. We have to hand it to the guy though, with all the obstacles standing in their way he sure hangs in there for his ladylove. There must be a real spark between the two.
Be sure to catch all the card-throwing, ego, and Cajun lingo May 17 in the new X-MEN: GOLD #4 by Marc Guggenheim and RB Silva!    
The Hype Box
Can't-miss news and updates from across the Marvel Universe!