Comics
Published February 22, 2021
A Champion Falls in 'X of Swords'
Read up on the latest chapters before the event finale! See what else is new on Marvel Unlimited this week.
Have you tried Marvel Unlimited yet? It's your all-access pass to over 28,000 Marvel comics, available at your fingertips. Sign up now to get 50% off your first month.
New on Marvel Unlimited! Krakoan vs. Arakkii. Hellion vs. Otherworldian. Husband vs. Wife. This week's X OF SWORDS chapters are all about equal and not-so equal match-ups, culminating in a battle that claims a mutant champion. Which of the swordsmen will fall, and more importantly, can they ever be brought back?
Catch up on each new X OF SWORDS chapter below to prepare for next week's event finale. And, see what else is new to MU this week!
NEW ON FEBRUARY 22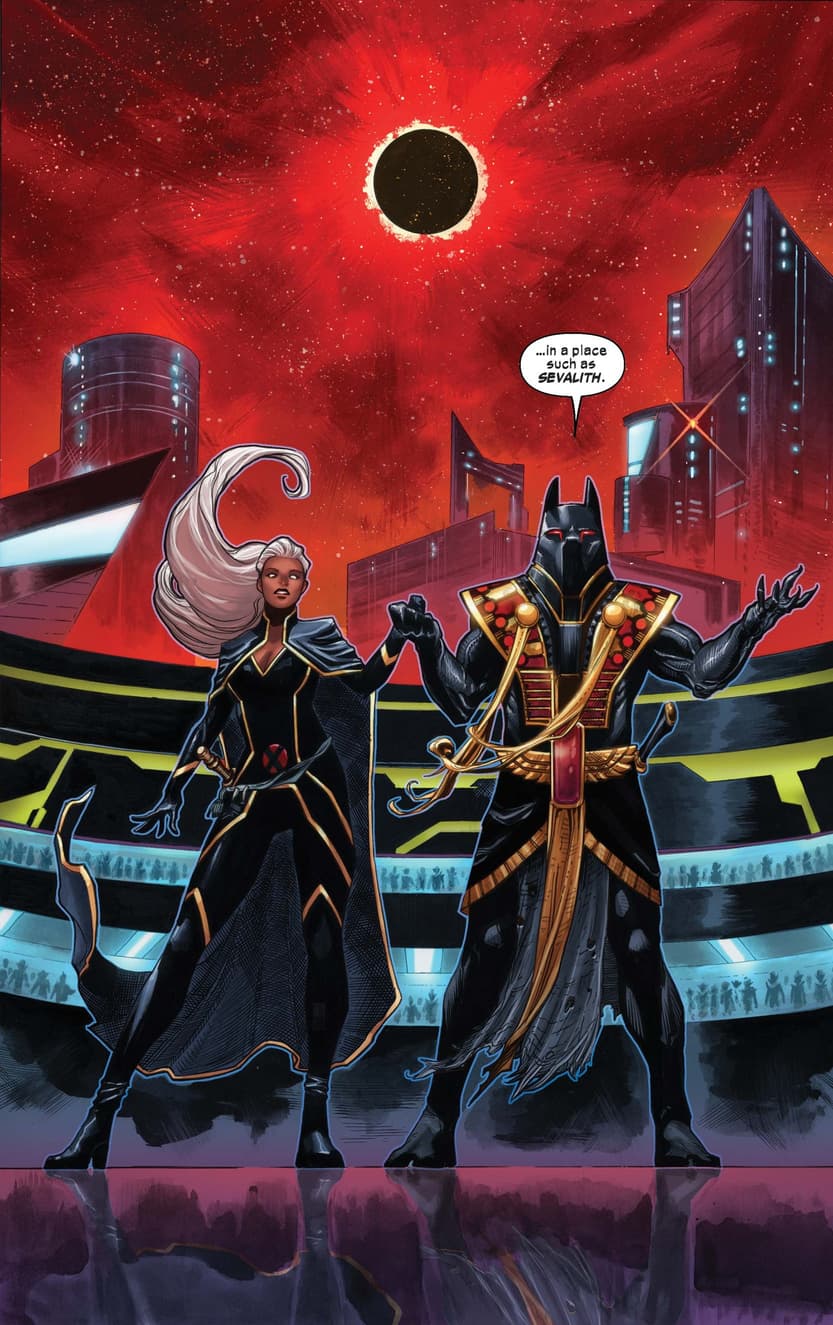 Magik versus  Pogg Ur-Pogg! Storm's dance with Death... Part 2! The challenges are tacked on at a dizzying speed by Saturnyne, from boulder-pushing to runway catwalk competitions and even a dance-off (Cypher loses). This is also Captain Avalon's issue to shine. See if he does.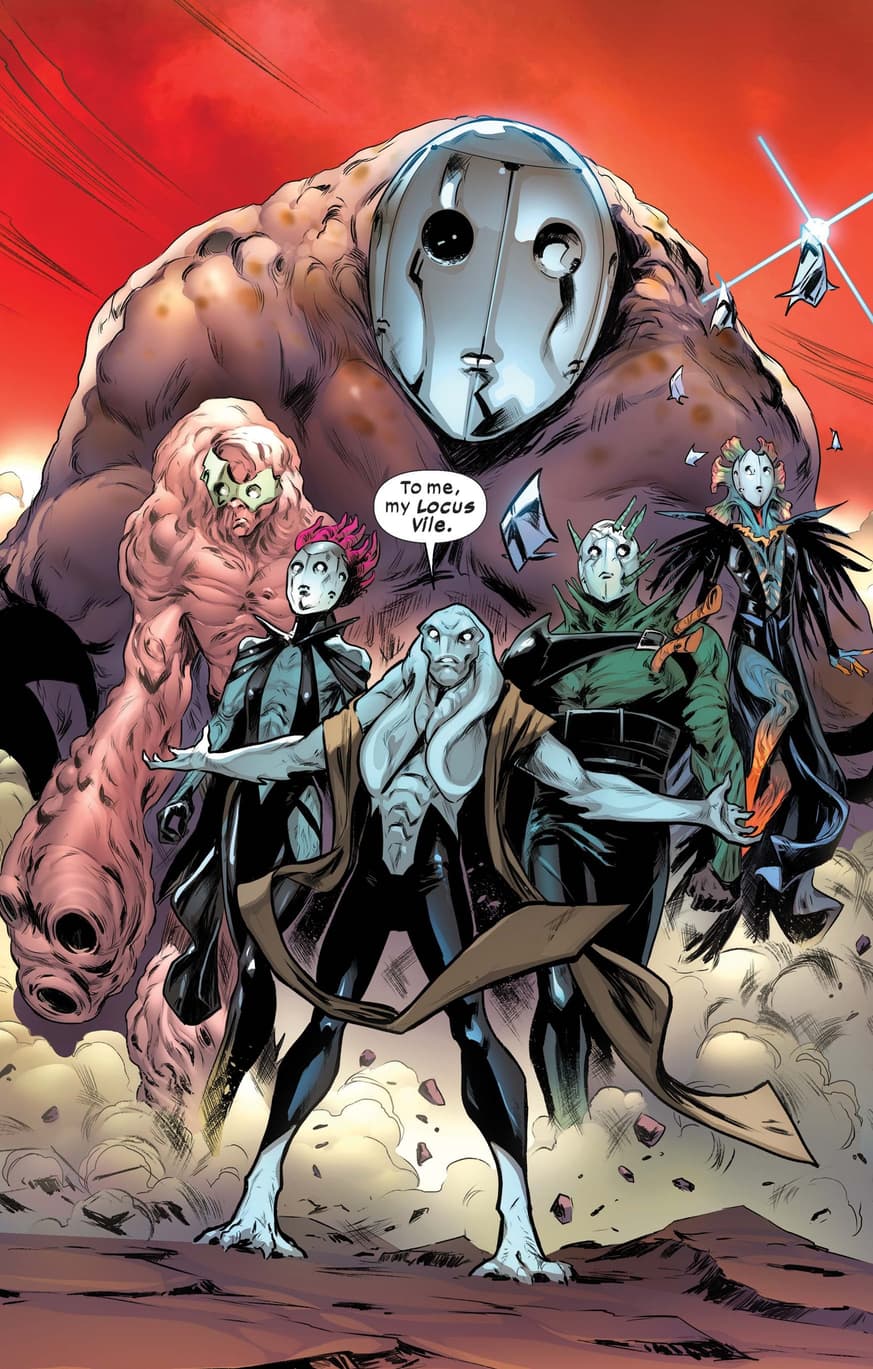 The Hellions are on a mission to disrupt the game of swords. So, Mister Sinister's crew of unpredictables march onwards into Otherworld... and their arrival is met by the locals. The Locus Vile, or the "Sin-Blooded Scourge of Amenth," stand in the team's path and don't seem any kind of willing to move. A double-cross by Sinister opens the next play.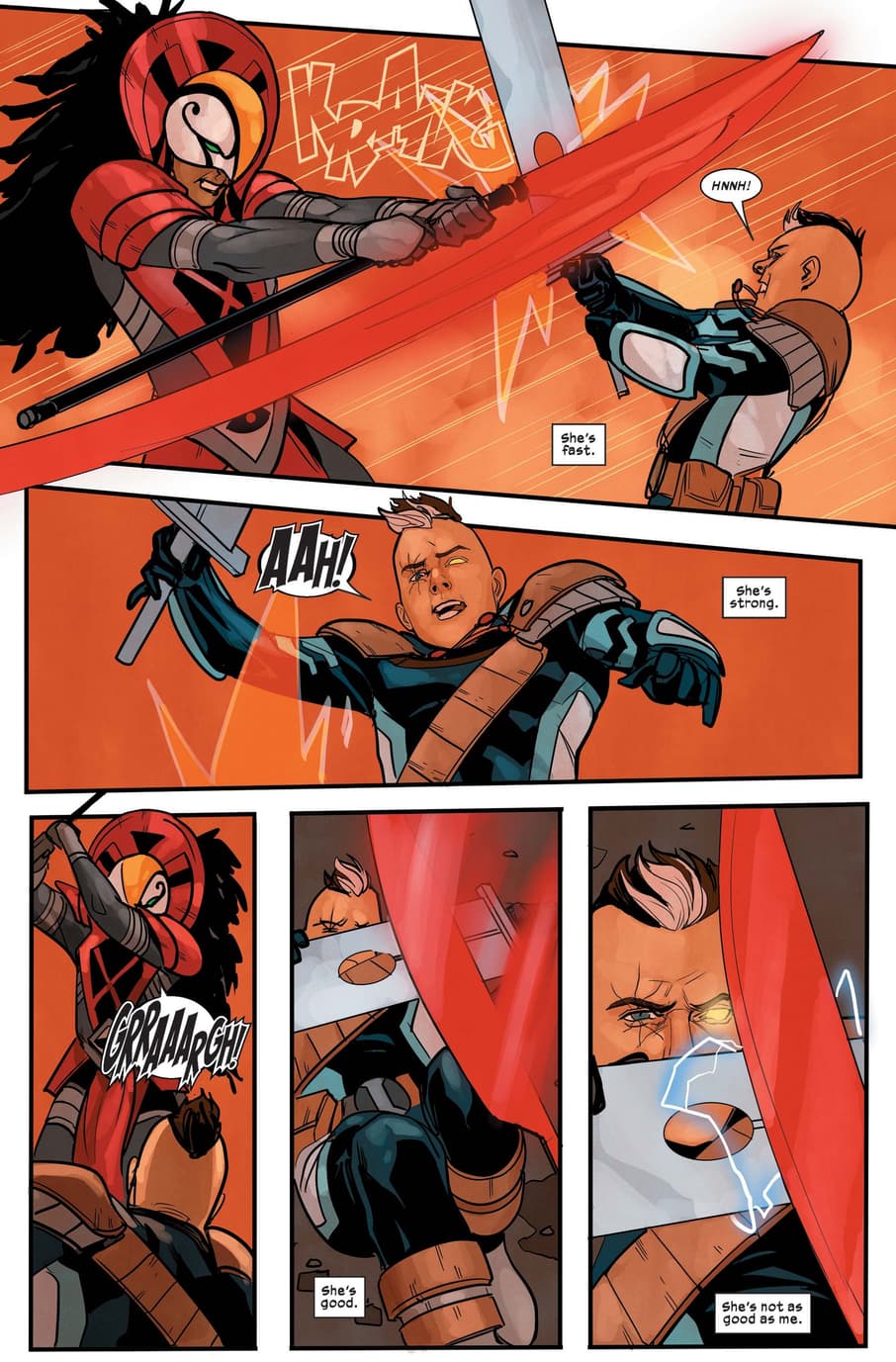 Writer Gerry Duggan and artist Phil Noto push teen Cable to the edge of his will as he faces Bei the Blood Moon in a contest of swords. Cyclops and Jean Grey take swift action to save their kid. Apocalypse picks up the sword where another champion left off.
Wrap up X OF SWORDS next week, or catch up on the full event today!
Follow Marvel Unlimited on Twitter and Facebook to stay tuned in to weekly announcements, articles, and more, all at @MarvelUnlimited. Follow us today to join the conversation with thousands of fellow fans, and let us know what you're reading!
The Hype Box
Can't-miss news and updates from across the Marvel Universe!