Comics
Published July 30, 2019
Young Guns Profiles: Russell Dauterman – 'Little-Kid-Me Wouldn't Believe It'
Find out how Russell Dauterman went from costume illustrating for Marvel Studios to bringing Jane Foster's Thor to life in Marvel Comics!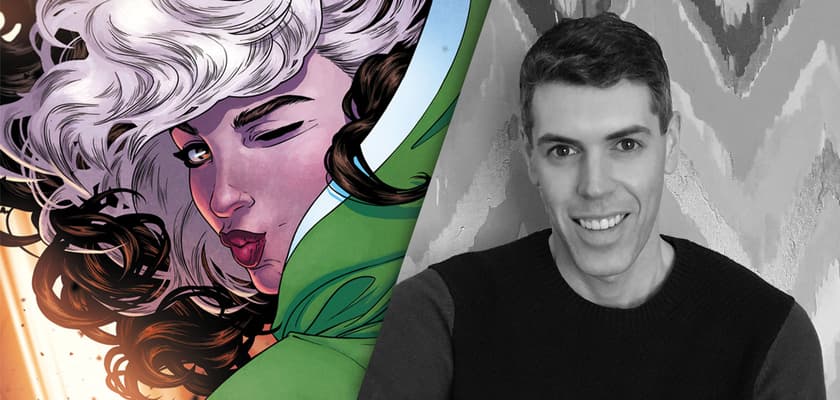 For some artists, comic books can lead to opportunities in other mediums. But for Russell Dauterman, his success as a costume illustrator in Hollywood helped lead him towards Marvel Comics. Prior to Dauterman's breakout run on THOR, he worked on Marvel Studios' Captain America: The First Avenger, among other projects. Now, Dauterman has been named as one of Marvel's Young Guns, an elite group of artists who are on the rise.
Marvel.com recently caught up with Dauterman to speak about his time the industry. Unsurprisingly, Dauterman's Marvel fandom began with one of the most legendary Super Hero cartoons of the '90s.
"I was first introduced to Marvel through the X-Men: The Animated Series cartoon," said Dauterman. "I was obsessed with it -- that pretty quickly led me to X-Men comics and then I became obsessed with those. I've been a Marvel fan ever since."
According to Dauterman, he can't remember a time in his life when he wasn't an artist. His talents were encouraged from an early age by his parents.
"My parents put me in after-school art lessons when I was pretty young," recalled Dauterman. "I would go to this artist's house where she had a basement studio. She'd teach me how to use watercolors or paint a still life. My parents still have some of these (horrible!!) paintings hanging in their house. I had those lessons from maybe age 8-18, then I majored in art in college and studied illustration and costume design."
Even after finding his niche in Hollywood, breaking into comics remained one of Dauterman's primary goals. Nearly a decade ago, he finally found a path towards his personal endgame.
"At San Diego Comic Con 2010, I brought a portfolio of sample pages and tried to get reviews with any publisher I could," related Dauterman. "One of the first reviews I had was with Nick Lowe at Marvel. I thought it went well, and of course I thought that meant I'd be hired at Marvel the next day! But I had a lot of work to do and a lot to improve on. I kept in touch with Nick over the next few years and once I'd improved and gotten more experience, I got an email from him asking if I wanted to launch a book with Greg Rucka. I tried to be cool and wait awhile before responding, but I'm pretty sure I sent an immediate 'YES!!'"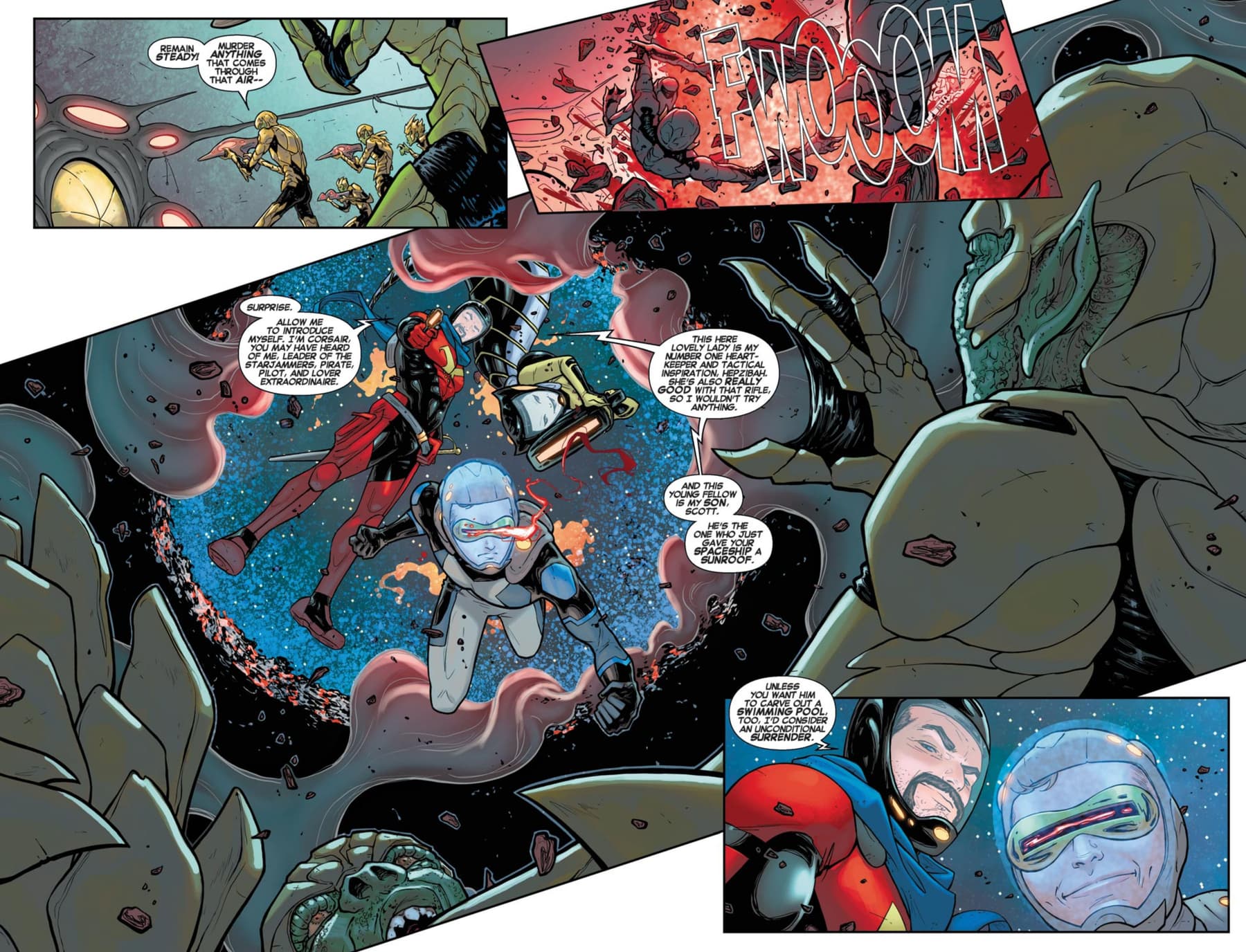 Rucka and Dauterman teamed up on CYCLOPS, a series about the teenage Scott Summers who had been transported to the present. However, Dauterman told us that his most meaningful collaboration to date has been with writer Jason Aaron. The duo had an extended run on THOR and they also teamed up for WAR OF THE REALMS.
"I'm incredibly proud of the Jane Foster Thor run we did together," admitted Dauterman. "I was a fan of Jason's before working with him, and am an even bigger fan now. He's an incredible writer that puts so much depth into his characters, and his scripts are pleasure to work from."
Dauterman added that the "Death of the Mighty Thor" arc in MIGHTY THOR is his personal favorite from his run with Aaron.
"I'm proud of the whole run, but I think that arc in particular was everyone on the team's best work, and those issues really sum up everything we were trying to do with the character and story," said Dauterman.
That storyline also produced a page that is etched in Dauterman's mind as his personal favorite.
"My favorite is page 18 from MIGHTY THOR #705, the kiss between Jane and Thor Odinson," noted Dauterman. "That was a much simpler layout than I'd been doing, but I wanted the focus to be on the Thors. And Matt Wilson's colors on that page are unbelievably good."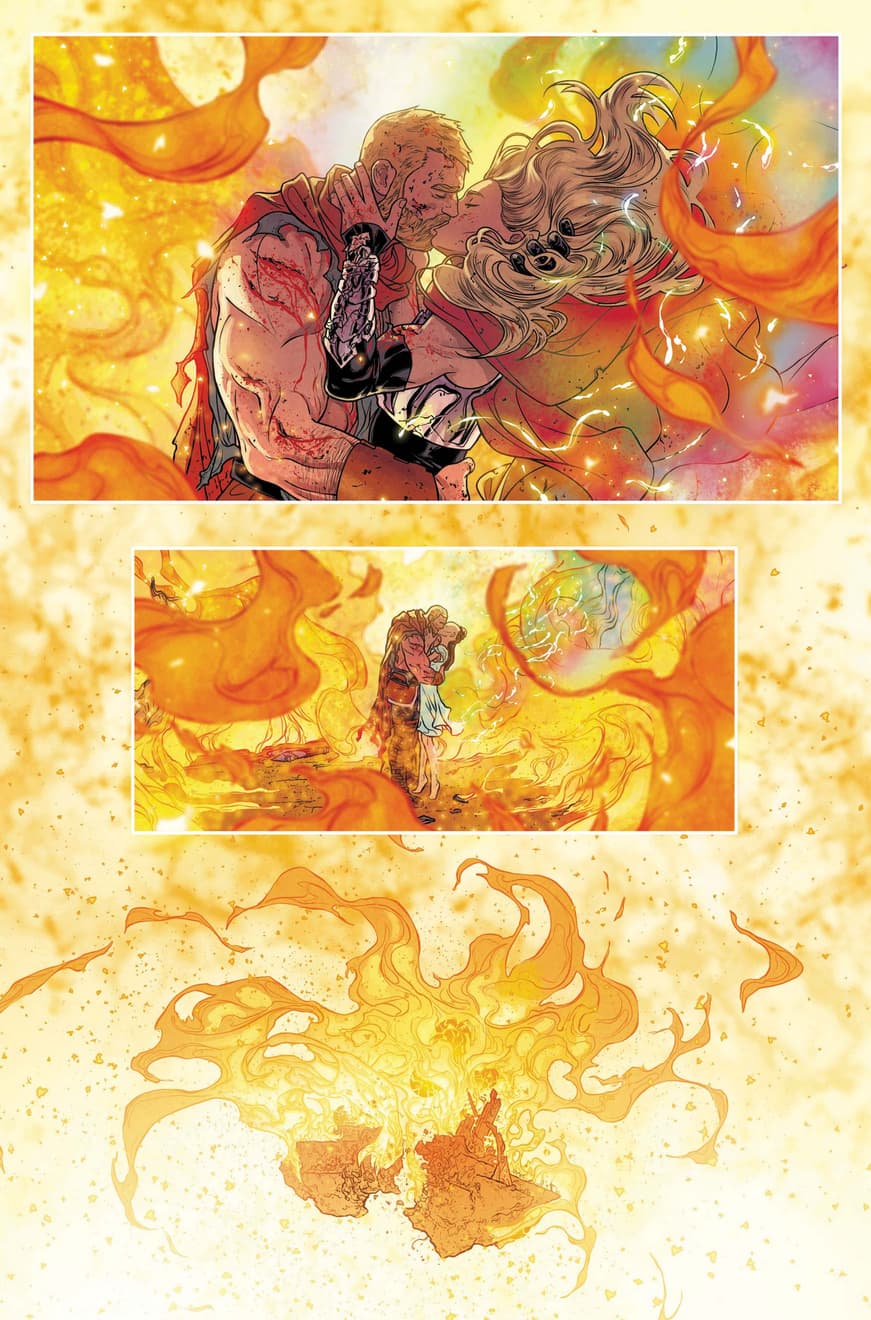 Dauterman also admitted that he had a harder time picking a favorite cover from his tenure at Marvel.
"There are a bunch I love, but right now I'd say the WAR OF THE REALMS wraparound cover that Matt and I did," said Dauterman. "I didn't realize what I was getting into when I proposed a cover with all those characters, but it was super satisfying when I finished it."
WAR OF THE REALMS produced the strangest thing that Dauterman has ever had to draw for a comic, but he couldn't be happier about it.
"Captain America, Spider-Man, Wolverine, Luke Cage, and Iron Fist, decked out with Asgardian clothes and weapons, emerging from a rainbow on flying horses," recalled Dauterman. "I loved it!"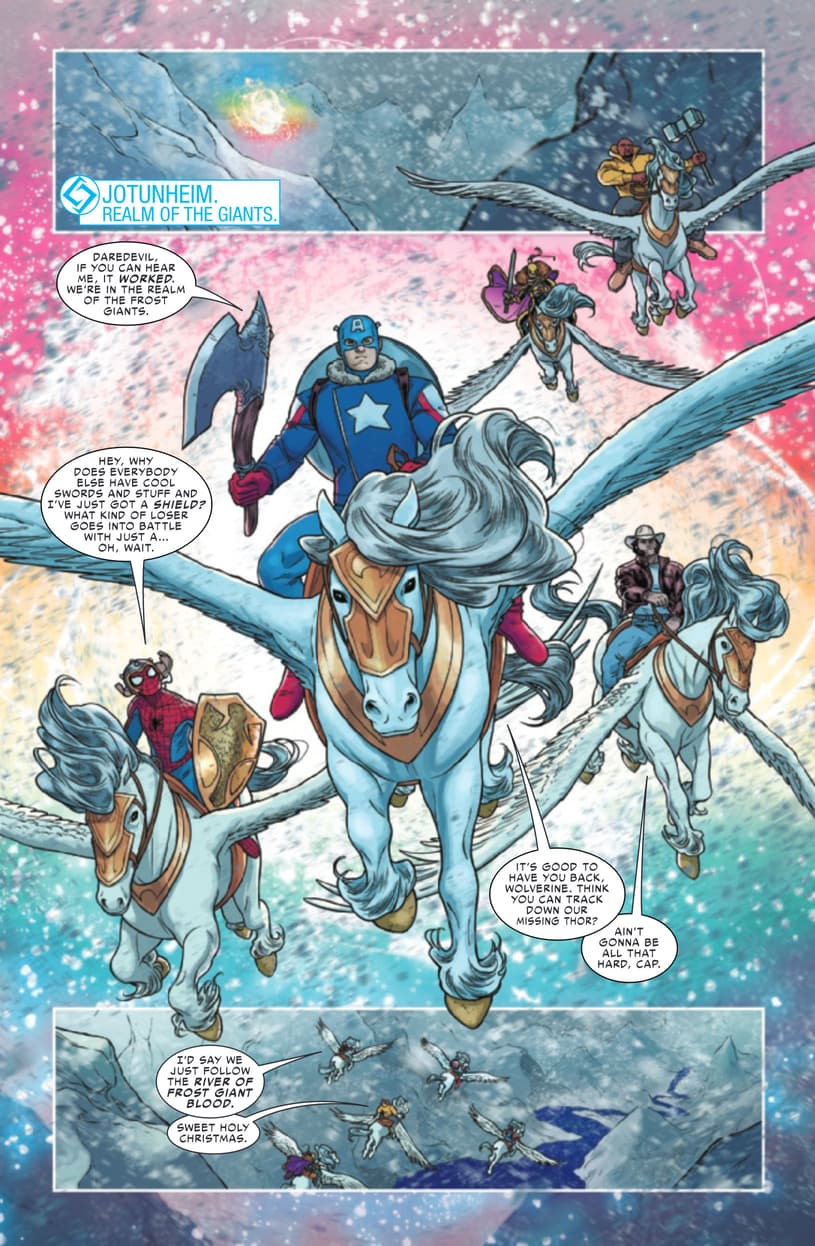 As a modern artist, Dauterman has fully embraced digital pages over traditional techniques. He also walked us through his art process.
"I always print out scripts and doodle in the margins when ideas pop into my head," related Dauterman. "From there it's all digital. I draw everything in Photoshop, with a Wacom tablet for layouts and rough drawing, and a Cintiq for inking. Working digitally is great for playing around with layouts. I'll start a page by drawing a quick composition for each panel, and then I'll sort those into a basic grid layout. Then I play with that and make it interesting."
Although Dauterman told us that he will "always love Jane Foster Thor," the X-Men heroines still have a large place in his heart.
"Jean Grey and Storm are my favorite characters," admitted Dauterman. "I've loved those two since I saw them on the animated series, and have been with them ever since -- through all the deaths and mohawks...I'd really love to draw an X-Men team book. That would be a dream."
Fortunately, he'll get to scratch some of that itch with his current gig.
"Right now I'm doing a bunch of covers, including an ongoing gig as the cover artist for MARAUDERS! I'm drawing Storm and Emma [Frost] and Iceman -- super excited about that."
Finally, Dauterman told us what it means to him to be named as one of Marvel's Young Guns.
"Since I was a kid, I wanted to draw Marvel comics -- to not only get to do that, but to be part of a group that over the years has included some of Marvel's best artists -- that's incredible," said Dauterman. "Little-kid-me wouldn't believe it. I'm very, very thankful, thrilled, and proud to be a part of Marvel's Young Guns."
Find out more about Marvel's Young Guns - The Next Generation of Elite Artists!
The Hype Box
Can't-miss news and updates from across the Marvel Universe!