Comics
Published June 15, 2020
Your First Look at the Full 'X of Swords' Lineup
Unveiling 'Captain Britain: Marvel Tales,' the 'X of Swords Handbook,' ten new 'True Believers' issues, and more!
Emerging from Jonathan Hickman's and Tini Howard's X-MEN and EXCALIBUR, a new X-Men crossover arrives this September: X OF SWORDS!
Next month, on July 15, FREE COMIC BOOK DAY 2020: X-MEN will feature a brand-new X-MEN story by Hickman and Pepe Larraz that will lead into the game-changing tale⁠—and the second story will also foreshadow an upcoming epic by Tom Taylor and Iban Coello...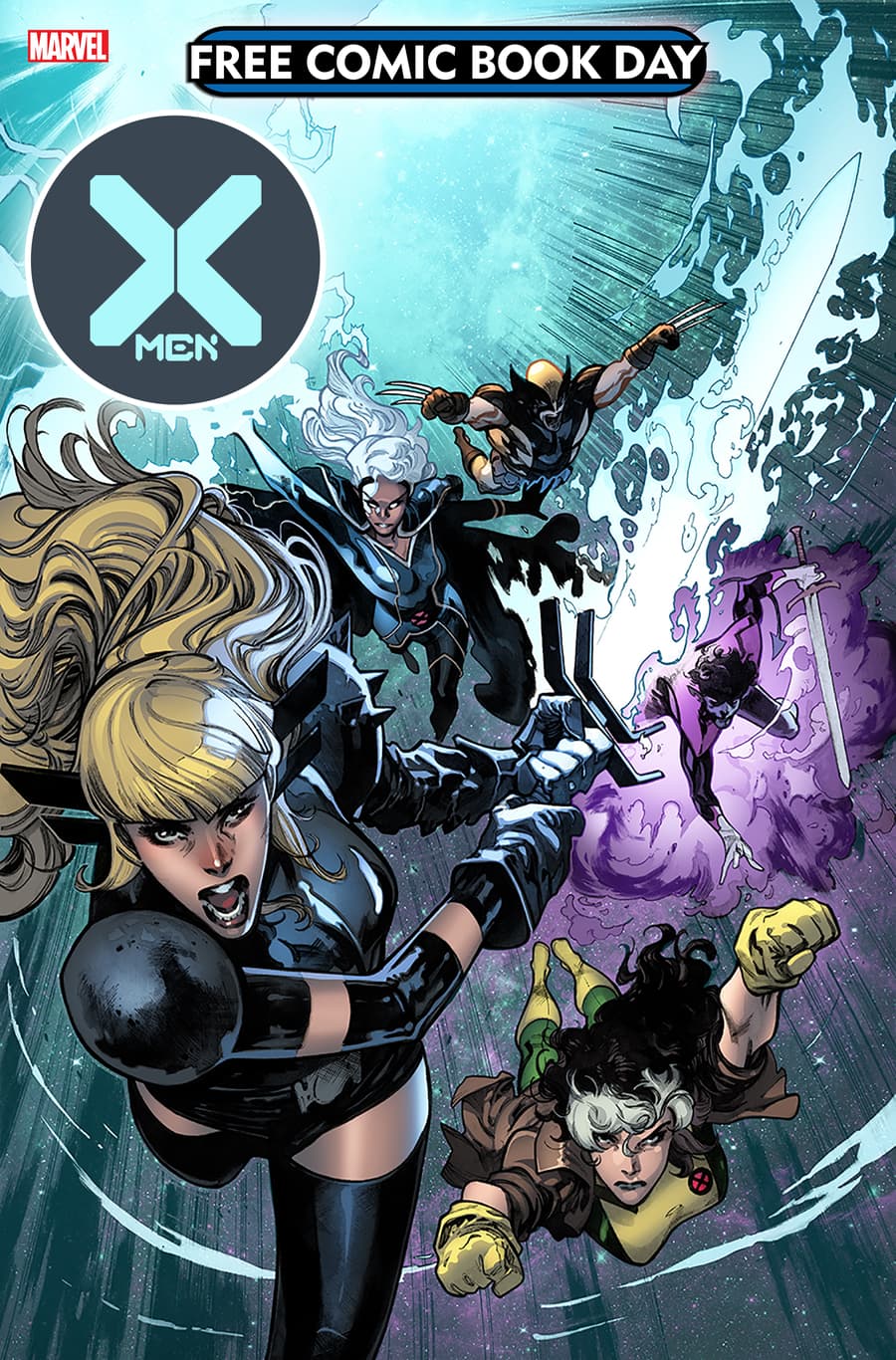 Then, X OF SWORDS arrives. Told in the tradition of classic fan-favorite X-Men crossovers such as X-CUTIONER'S SONG and MESSIAH COMPLEX, the story begins with...
EXCALIBUR #12 WRITTEN BY TINI HOWARD, ART BY MARCUS TO, COVER BY MAHMUD ASRAR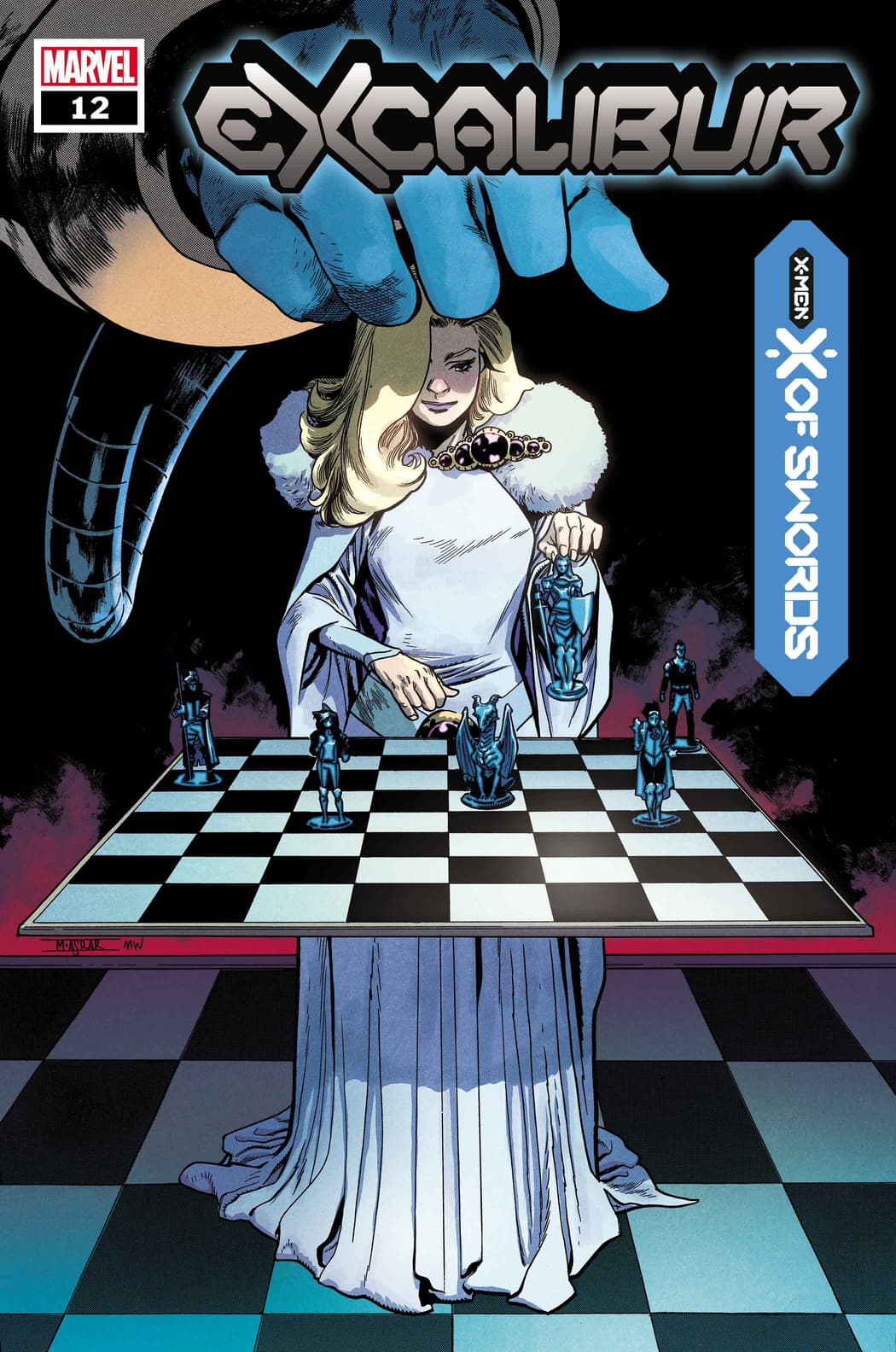 X OF SWORDS — Secrets of the Book!
With Rictor in his clutches, Apocalypse must survive long enough to begin the ritual he has waited on for eons.
X-MEN #12 written by JONATHAN HICKMAN, art and cover by LEINIL FRANCIS YU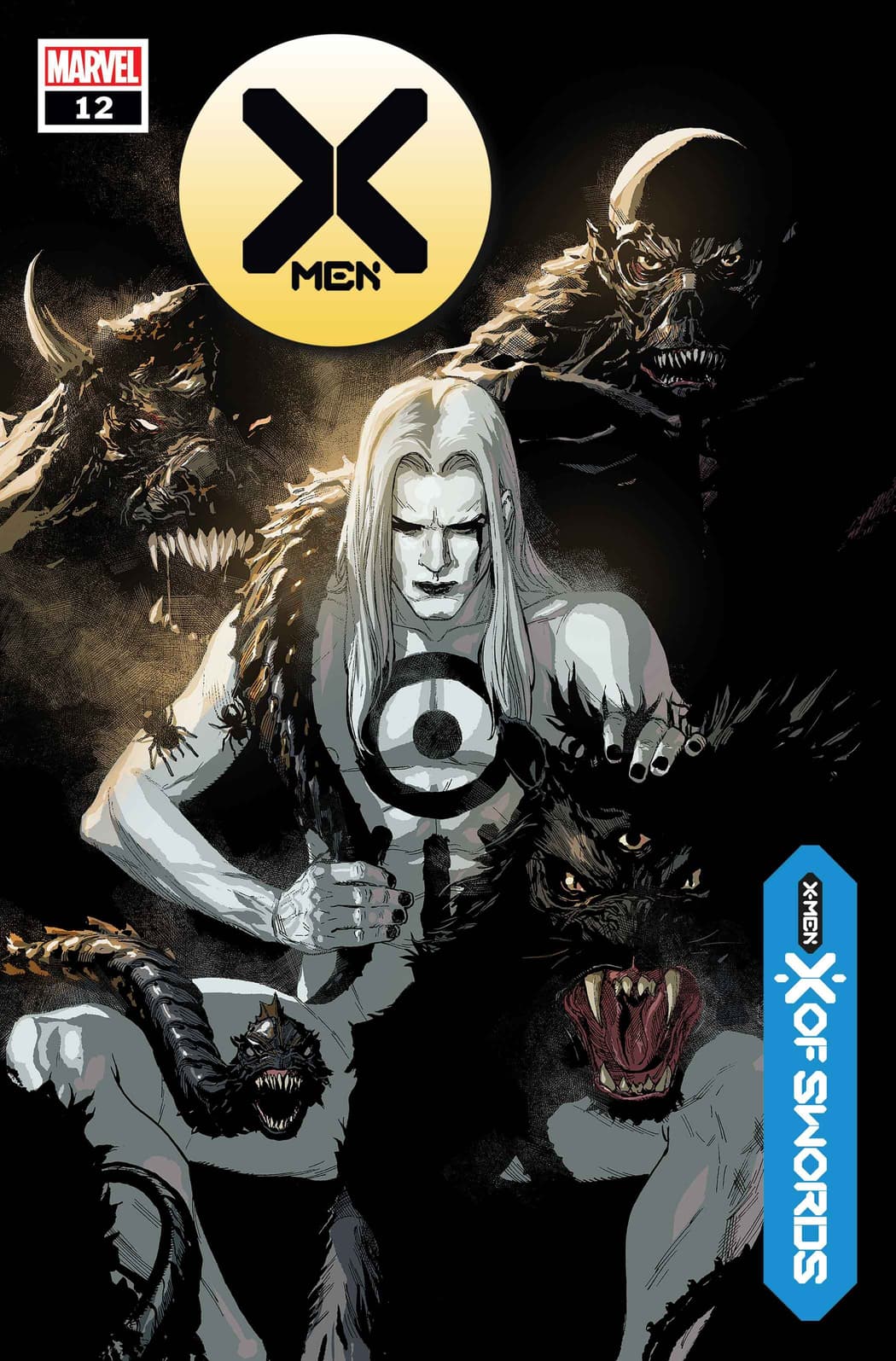 X OF SWORDS — THE SUMMONING BEGINS!
A lead-in to the biggest X-story of the year.
X OF SWORDS: CREATION #1 Written by Jonathan HickmaN, ART by Pepe Larraz, COVER BY Pepe Larraz & MARK BROOKS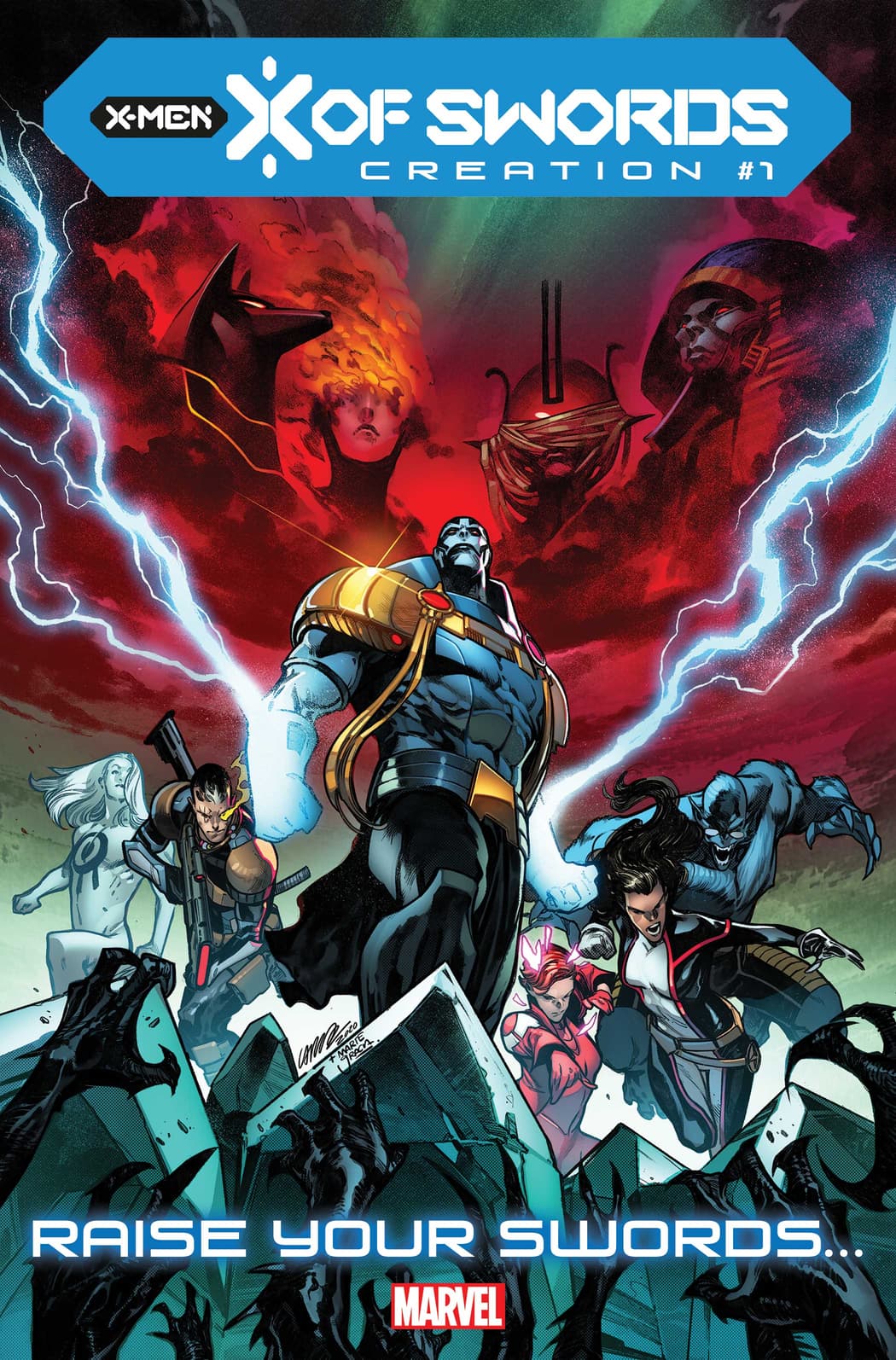 A tower. A mission. A gathering of armies.
X-FACTOR #4 written by LEAH WILLIAMS, art by CARLOS GOMEZ, cover by IVAN SHAVRIN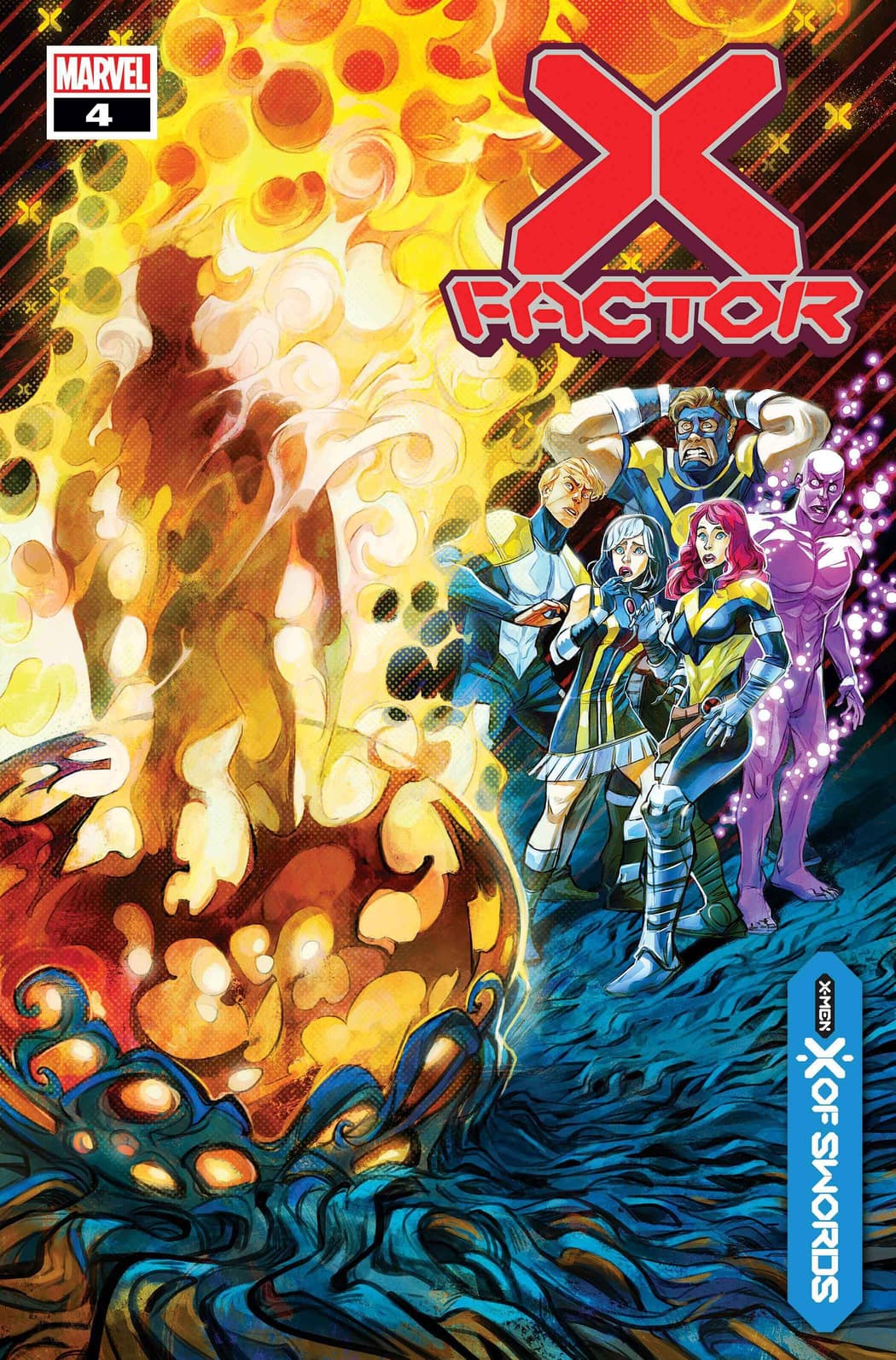 X OF SWORDS – CHAPTER 2
Death and rebirth. Corruption. A dark discovery.
See the full issue-by-issue breakdown in...
The Official X OF SWORDS Checklist
Then dive into all the details with...
THE X OF SWORDS HANDBOOK WRITTEN BY MIKE O'SULLIVAN & THE OHOTMU TEAM, Cover by RON LIM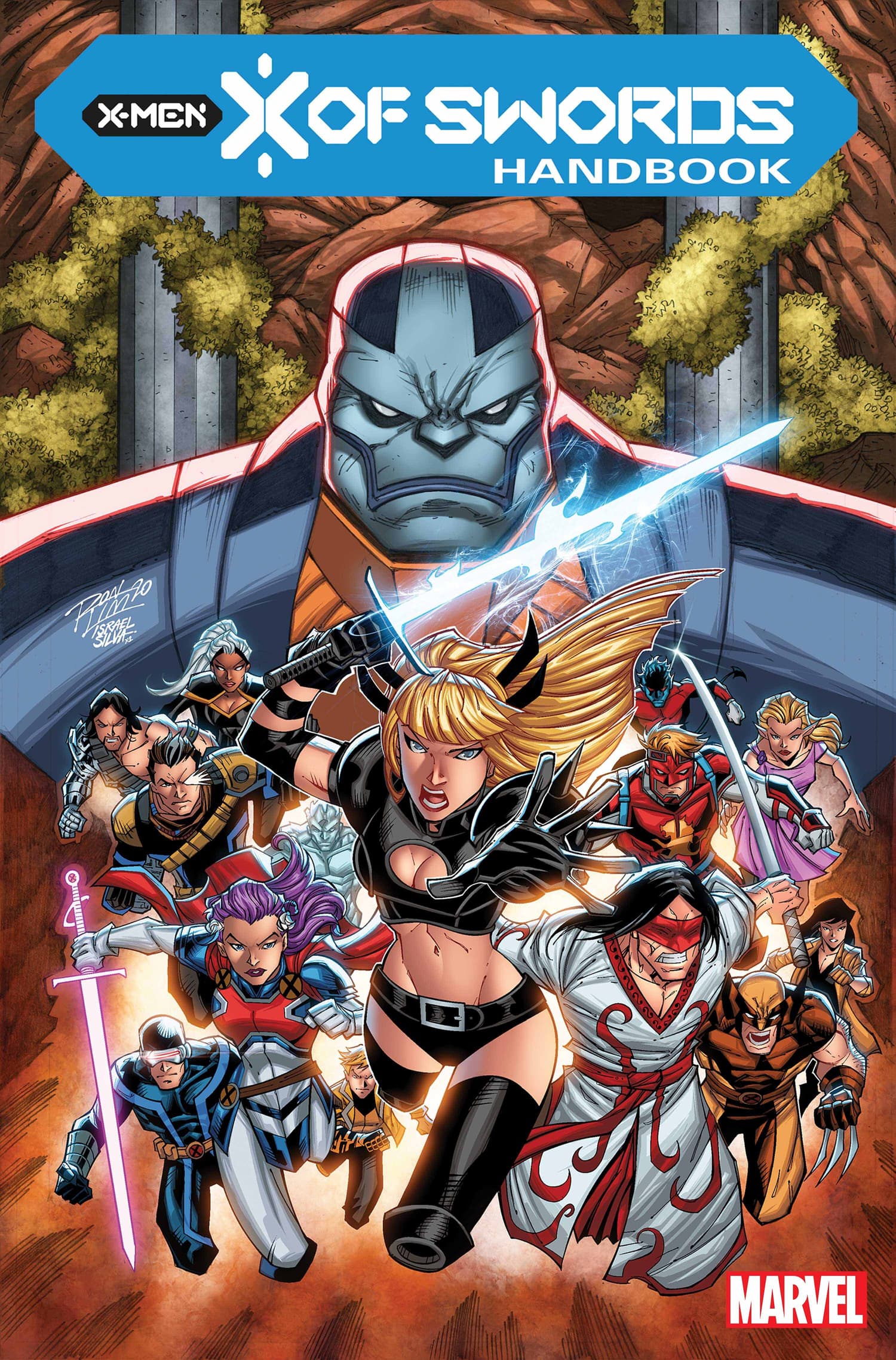 The dramatic new era for mutantkind takes center stage in the official handbook!
This all-new collection of X-Men-related profiles will bring you up-to-date on Apocalypse, Wolverine (Logan), Magik (Rasputin) and Meggan just in time for X OF SWORDS! This issue includes profiles for Cypher, Moira MacTaggert, two Captains Britain (Brian and Betsy Braddock) and Krakoa itself! Plus: the young Cable (Nathan Summers) and the X-Men!
Plus, revisit a fan-favorite hero in...
CAPTAIN BRITAIN: MARVEL TALES #1 Written by CHRIS CLAREMONT; ART by HERB TRIMPE, JOHN BYRNE & ALAN DAVIS; Cover by INHYUK LEE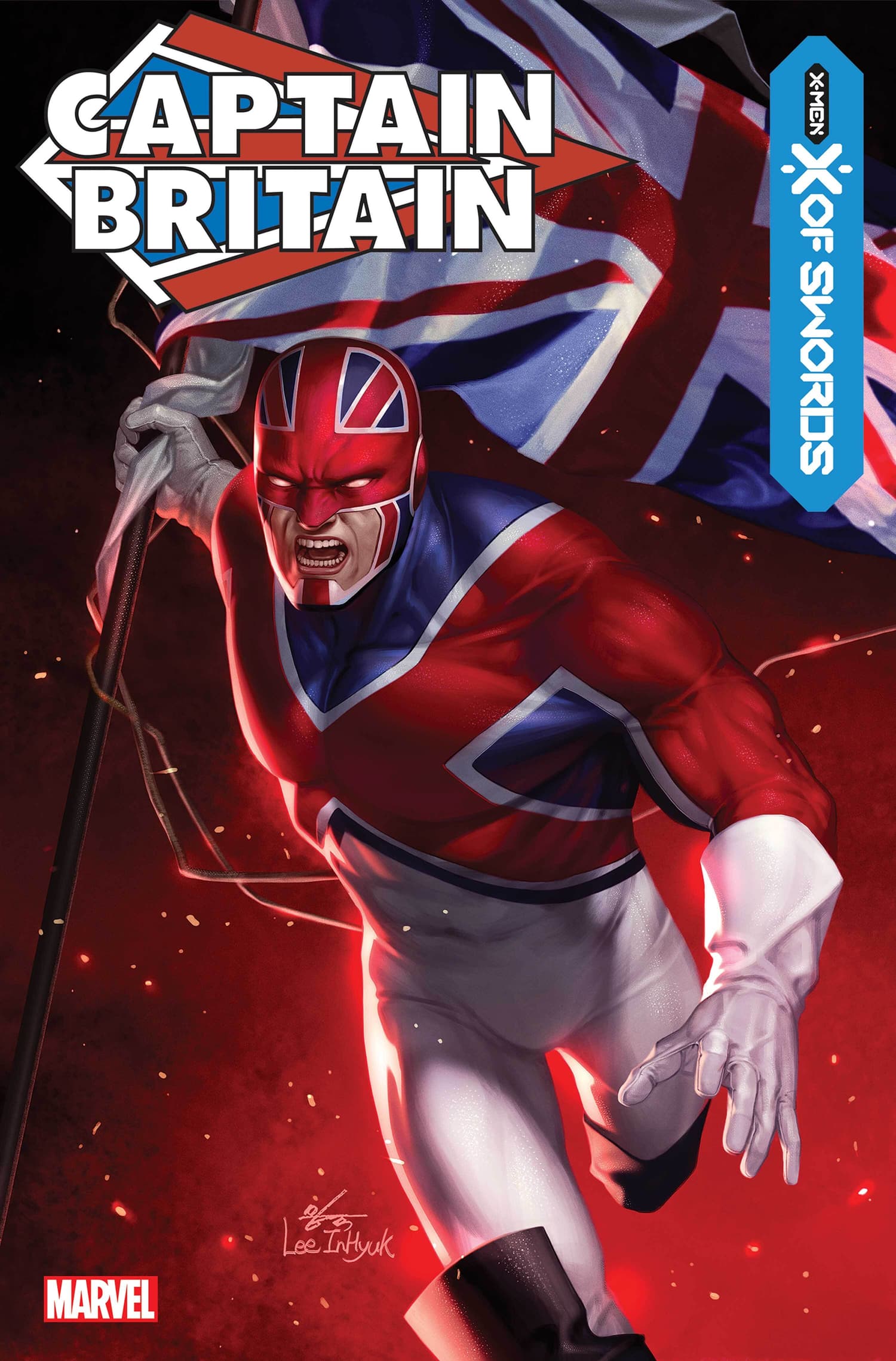 A legendary hero flies the flag for the United Kingdom as we celebrate the legacy of the House of Ideas with the era-spanning MARVEL TALES!
In Chris Claremont and Herb Trimpe's incredible CAPTAIN BRITAIN (1976) #1-2, Brian Braddock must choose between the Sword of Might and the Amulet of Right. Only one will transform him into Captain Britain, champion of Albion! Then, Brian takes a trip across the pond and ends up in Spider-Man's neighborhood — but their first meeting turns downright murderous, courtesy of Arcade, in MARVEL TEAM-UP (1972) #65-66 — by the fan-favorite team of Claremont and John Byrne! Then, the sword is drawn in EXCALIBUR (1988) #1 as Claremont joins artist Alan Davis to team Captain Britain and his girlfriend Meggan with a trio of ex-X-Men — Nightcrawler, Shadowcat and Phoenix — to form the UK's most offbeat super team! 
And examine all the relevant Marvel history with...
X of Swords True Believers
10 comics featuring the first appearances of key characters in the X OF SWORDS crossover — all for only $1! Learn more about fan-favorite characters such as Mister Sinister, Havok, and Magik, and more! See all the covers in the gallery below!
TRUE BELIEVERS: X-MEN - MISTER SINISTER #1
TRUE BELIEVERS: X-MEN - WILD CHILD #1
TRUE BELIEVERS: X-MEN - NANNY & ORPHAN MAKER #1
TRUE BELIEVERS: X-MEN - EMPATH #1
TRUE BELIEVERS: X-MEN - SCALPHUNTER #1
TRUE BELIEVERS: X-MEN - HAVOK #1
TRUE BELIEVERS: X-MEN - CYPHER #1
TRUE BELIEVERS: X-MEN - SOULSWORD #1
TRUE BELIEVERS: X-MEN - MAGIK #1
TRUE BELIEVERS: X-MEN - SATURNYNE #1
Stay tuned to Marvel.com for more X-secrets heading to your local comic shop later this year!
The Hype Box
Can't-miss news and updates from across the Marvel Universe!