Culture & Lifestyle
Published August 3, 2020
Author Megan Margulies on Her Grandfather Joe Simon and New Book 'My Captain America'
A personal look into the life and lessons of a legendary Marvel creator!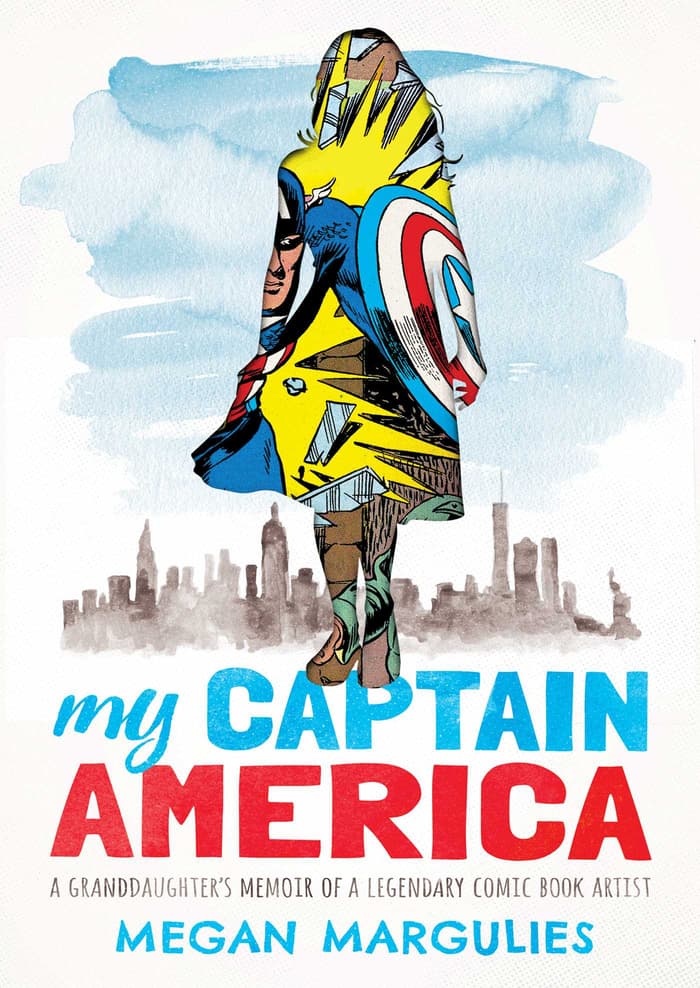 We spoke to Megan about her memoir, the relationship she had with her grandfather, and what she would like fans to know about both him and her book. 
Tell us a little bit about yourself and about your memoir, My Captain America: A Granddaughter's Memoir Of A Legendary Comic Book Artist.
I always wanted to be a writer. There was never a question in mind about that, but things got in the way—like having to pay rent and pay off college loans. It wasn't until I became a stay-at-home mom that I had more opportunities, or maybe more discipline, to set aside time for my writing. I was always interested in writing about my NYC childhood, and my grandfather was such an integral part of my upbringing.
I grew up 40 blocks north of his apartment. I think I needed some time though, some distance, from when I lost him to be able to fully explore what he meant to me. He died in 2011, and it wasn't until 2017 that I started to delve into it. The book explores themes of love and loss, maybe a love that isn't talked about as much as other familial bonds. It's about carrying someone who you loved and lost as your life continues on. I'm very fortunate that Daddy Joe co-created such an iconic, popular character like Captain America. There are reminders of him everywhere.
What inspired you the most to write a memoir about your grandfather, affectionately referred to as Daddy Joe in the book?
The book is a tribute to him and the 30-plus years I had with him. It's also a way for me to shout from the rooftops about all of his accomplishments, all of his contributions to the comic book world that maybe not everyone knows about. It's amazing how much the comic book industry has grown, but I think it's important to remember and pay tribute to the founding fathers.
Can you talk about which aspects or time periods of your and Joe's life that you focus on throughout the book?
The first chapter introduces both his upbringing in Rochester, New York starting in 1913 and my childhood in New York City beginning in 1981. The main thread of the book is my coming-of-age story and relationship with Daddy Joe, but there are flashes back to his life and career—most importantly the early years of his career including connecting with Jack Kirby and co-creating Captain America and romance comics.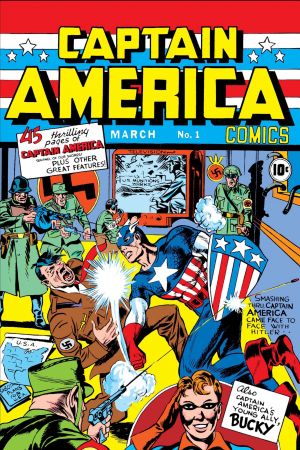 What was your relationship like? Did you chat with him about comics?
He was such a comforting presence for me. I felt at peace in his apartment and loved watching him draw. He used to get boxes of comic books from publishers and I would sort through them and pull out the Archie comics. I don't think he ever felt slighted! I'd also try and sell them at school for a dollar. He got a kick out of that. I'm so happy he lived long enough to see the first Captain America movie. He was totally blown away and very excited.
What are some of the life lessons you learned from him?
He wasn't the type to give heartfelt life advice, aside from the occasional, "Don't take #%$@ from anyone." But I learned a lot just by being his granddaughter and watching him work. I learned the importance of taking your artistic work seriously, to take pride in it. Being an artist—in any form—is often seen as an extracurricular of sorts, simply a hobby. It was amazing to have a successful artist in the family.
Since Joe was an artist, writer, editor, and publisher, and considering you're an established writer yourself with essays appearing in the Washington Post, New York Magazine, and Women's Day, was there any advice he gave to you about being a part of the publishing industry? 
Although my writing career didn't really begin until after he died, he knew that I wanted to write and edit. He let me take on the role of contributing editor when he was writing his memoir, My Life in Comics. It was exciting for me to be involved in the process, but it was also a great way to learn more about his life and career. His editor, Steve Saffel at Titan Books, was very kind to let me join in on the fun. I'm sure some of my edit suggestions back then were cringe-worthy. I was just getting my feet wet.
What would you like fans of Joe to know about this book?
Most importantly, I want to say thank you to his fans—to those who keep his memory alive. My family is so grateful to anyone who knows the importance of his work, and who helps to spread the word about his accomplishments. He was our Super Hero, and we carry that pride with us wherever we go. I also want to tell his fans to share the book with their non-comic book loving friends! I think we tend to forget that creators of comic books are artists who lead complicated, beautiful lives that are worth sharing. Their stories touch on universal themes—like love and loss—that everyone can relate to.
My Captain America: A Grandaughter's Memoir of a Legendary Comic Book Artist, written by Megan Margulies and published by Pegasus Books, is available tomorrow, August 4!
The Hype Box
Can't-miss news and updates from across the Marvel Universe!