Culture & Lifestyle
Published November 15, 2022
New Experiences Arrive at Avengers Campus honoring the Legacy of Black Panther
Find a place for reflection at the Black Panther Celebration Garden.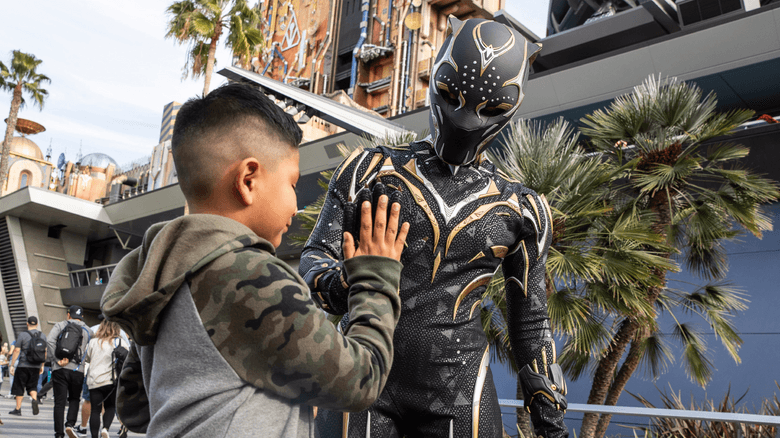 The Black Panther has arrived! Between now and January 8, 2023, at Avengers Campus at Disney California Adventure Park at the Disneyland Resort, come face to face with Wakanda's great protector who you'll find roaming the campus waiting for her next great heroic encounter. 

And, if you've already seen Black Panther: Wakanda Forever in theaters, you know that — spoiler! — Princess Shuri has taken on the prestigious mantle, following in the footsteps of her brother, T'Challa. 

"We're so excited that Shuri is the new Black Panther, we're really thrilled to have a woman in that role," Brooke Harper, show director for live entertainment at the Disneyland Resort, explained during an interview at the campus. "We're so excited to see Shuri blossom and grow and we also love how she's such a woman of the people and she's dedicated to the people. We're really thrilled for her to be able to wander around Avengers Campus and bring such a wonderful experience to our guests because that's who she is." 

Nearby the campus, located by the Collector's Fortress, find The Black Panther Celebration Garden, which honors the legacy of the Black Panther in Wakandan lore. This celebratory space invites guests to relax and reflect on the legendary protectors of the Kingdom of Wakanda, with pillars along the way honoring the different tribes from Wakanda. At the center of the Celebration Garden, find a giant Black Panther idol, flanked by pillars celebrating the members of the Wakanda royal family — T'Challa, Shuri, Ramonda, and T'Chaka.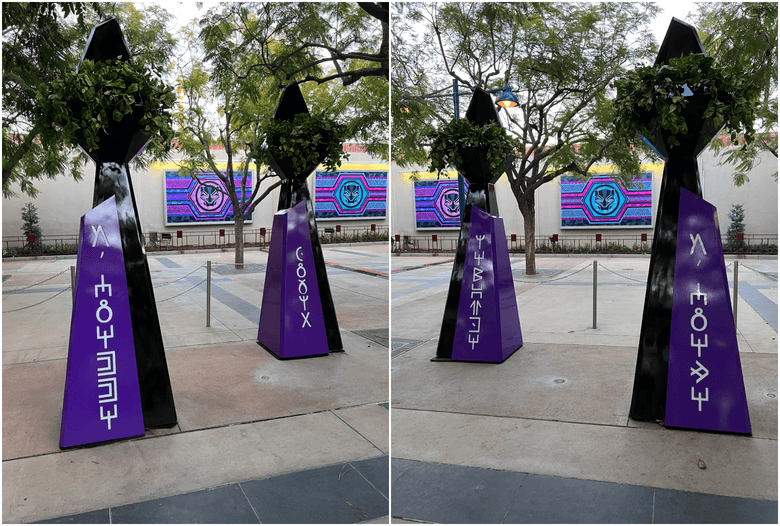 Right around sunset, Shuri will make her way to the Celebration Garden, and as Harper continues, "she will take a moment at the top of the garden and come down to the idol, where she'll have a moment to herself." It's a chance for her, and guest to reflect, which Harper adds, "she will share that moment with her people."  
"I'm excited for guests to see her appearance at the beginning of the day and her appearance at the end of the day where she comes into the garden and we get to see the heart-shaped herb light up and this garden becomes this beautiful place, it's so touching," Harper adds. "We all know that her journey has been a tough one, so I'm really excited for people to be able to interact with Shuri, herself. It's incredible."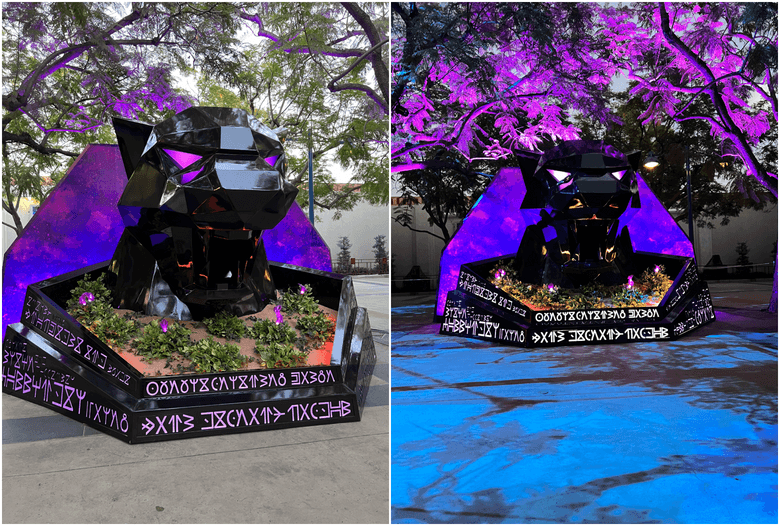 Additionally, Shuri can be seen interacting with General Okoye from the Dora Milaje. "They have such a beautiful relationship, it's a blast to get to see them interact in real life and have their real relationship." 

Harper is excited for guests of all ages to visit the campus and meet all the new characters inside. "I feel like that is the gift of having Avengers Campus here — getting to have these incredible people who we love so much and getting to be with them and getting to see our kids interact with them. They're our heroes, they're their heroes. It's just great"
The Hype Box
Can't-miss news and updates from across the Marvel Universe!