Culture & Lifestyle
Published May 29, 2018
Celebrate Japan's Classic Spider-Man TV Series
Marvel marks the 40th anniversary of the Japanese web-slinger show!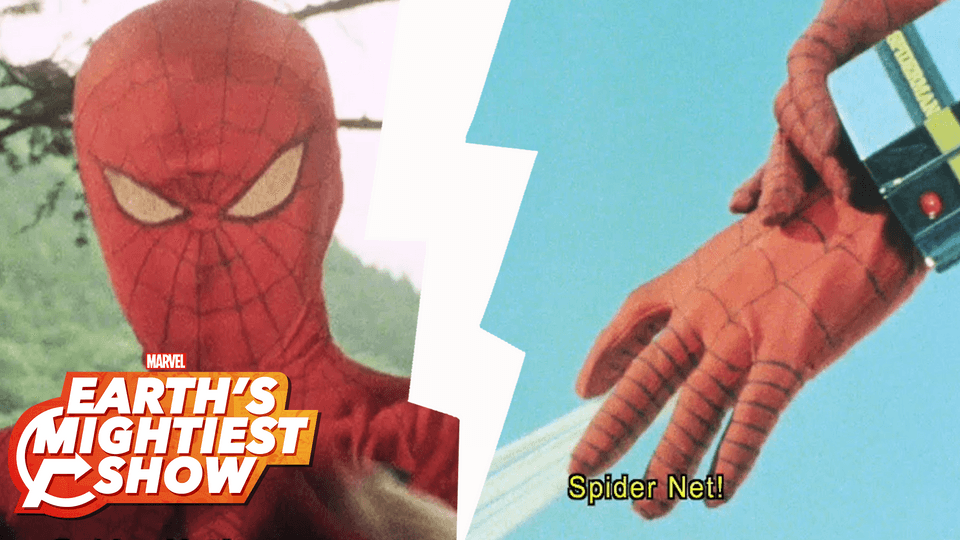 Back in the 1970s, Marvel and Japan's Toei Company agreed to a three-year agreement that gave the production company freedom to create their own project with Marvel's famous web-slinging Super Hero Spider-Man. The result was a madcap, stunt-filled TV series that had its own super-powered take on Spidey and his origin story plus a whole arsenal of gadgets and weapons. It lasted 41 episodes (and a movie) and ran from 1978 to 1979, but clips of the show have kept it squarely in the pop culture zeitgeist.
In Toei's "Spider-Man," the main character is Takuya Yamashiro, a motorcycle racer who gains his powers from Garia, an alien who is the last surviving member of the Planet Spider race after his planet was destroyed by Professor Monster. So Takuya can carry on his fight, Garia injects the Earthling with his own blood and passes on his spider-like powers; those powers include super strength, spider-senses, and the ability to scale walls. But Takuya has to maintain his secret identity and pretends to be a weakling around his friends. Along with the Interpol Secret Intelligence Division (who know Spider-Man's identity), Spider-Man works in the name of justice and to thwart threats from Professor Monster's Iron Cross Army.
But much like America's Peter Parker, Takuya has some pretty excellent tools at his disposal — spider strings, the spider net, the spider bracelet that not only shoots the strings but also summons the GP-7. What, exactly, is the GP-7? It's Spider-Man's flying car, and not only does it fly, it also features machine guns and missile launchers. This Spider-Man is not messing around! Another fun similarity worth noting: Rather than Takuya being a photographer like Peter, Takuya's girlfriend Hitomi Sakuma is the shutterbug!
With the release of AMAZING SPIDER-MAN #800 this week, it only seemed logical to revisit Toei's amazingly fun series in the spotlight. Earth's Mightiest Show has compiled some of Spidey's greatest moments on the show as well as some of his snazziest gadgets!
Watch more exclusive clips and highlights of Toei Spider-Man from Japanese TV on the Earth's Mightiest Show Facebook page.
The Hype Box
Can't-miss news and updates from across the Marvel Universe!