Culture & Lifestyle
Published March 6, 2021
Conjure Up Some WandaVision-Inspired Hex Cakes
Let these cakes comfort you!
Think back to your favorite retro TV shows and you might realize, they all star Wanda Maximoff! That's because you're watching Marvel Studios' WandaVision and with the finale now upon us, sorcerous snacks are a necessity.
This recipe makes Darcy's Hex happen by cutting luscious red velvet cake into small hexagon shapes, then sandwiching them together with a bewitching pink cream cheese frosting. The cakes are topped with a little chaos magic in the form of sugar crystals and a very familiar red fondant headdress. 
To celebrate Marvel Studios' first Original Series, conjure up these WandaVision Hex Cakes for your viewing party and watch the entire Marvel Studios' WandaVision series, now streaming on Disney+!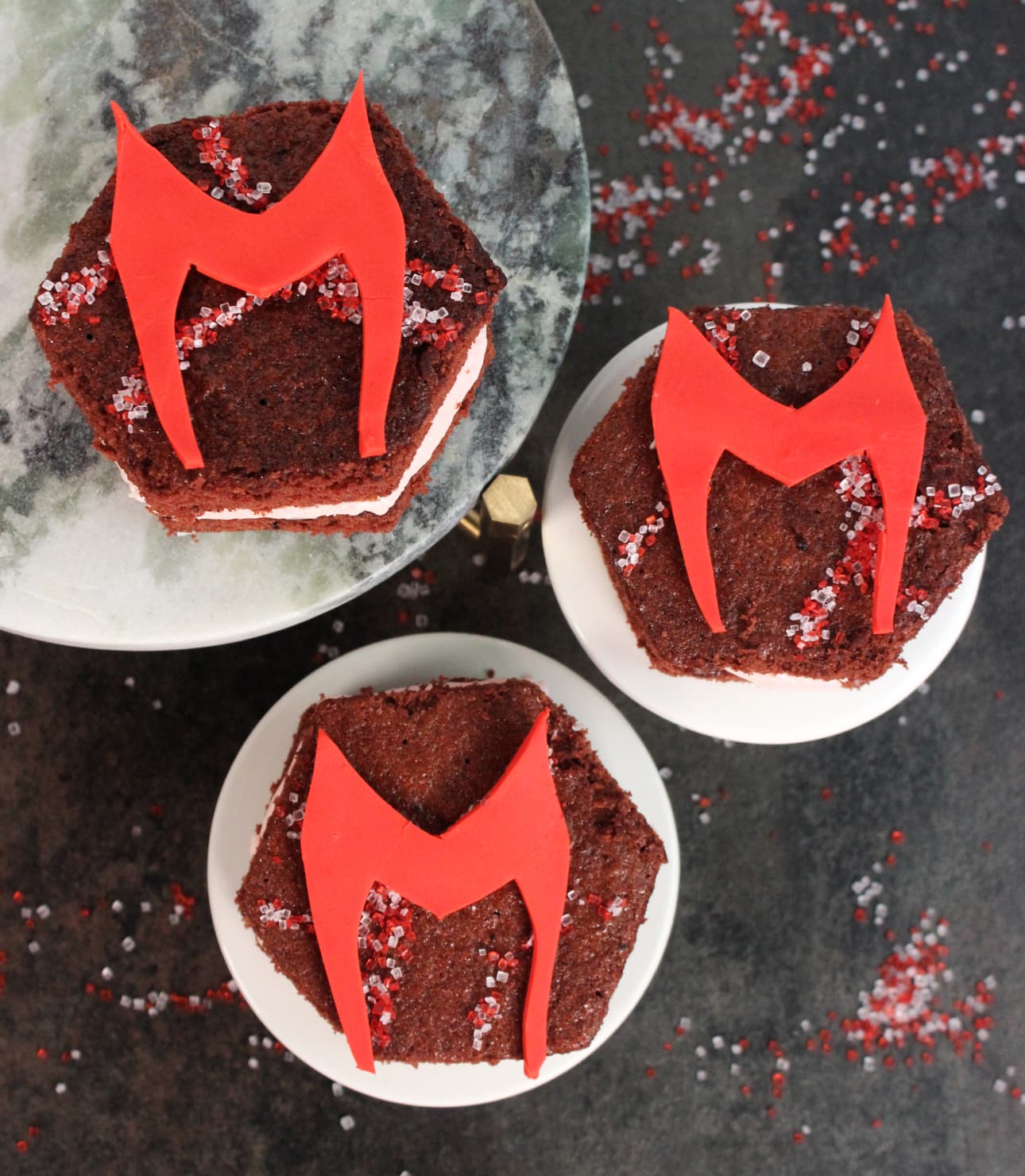 Wandavision-inspired hex cakes
RECIPE BY JENN FUJIKAWA (@JUSTJENN)
Makes 6 servings
Cake Ingredients:
●    1 ½ cups cake flour
●    3 tbsp cocoa powder
●    ½ tsp baking powder
●    ¼ tsp salt
●    ½ cup (1 stick) unsalted butter
●    ¾ cup sugar
●    2 large eggs
●    1 tsp vanilla extract
●    Red food gel dye
●    ¾ cup buttermilk
●    1 tsp baking soda
●    1 tbsp white vinegar
Frosting Ingredients:
●    8 oz cream cheese, softened
●    1 cup powdered sugar
●    ½ tsp vanilla extract
●    2 tbsp whole milk
●    Red food gel dye
You'll Need:
●    3 ½ inch Hexagon cookie cutter
●    Red and white sugar crystals
●    Red fondant
Directions:
Step One: Preheat the oven to 350°F. Prep a baking sheet with parchment greased with non-stick spray. Set aside.
Step Two: In a large bowl, whisk cake flour, cocoa powder, baking powder, and salt. Set aside.
Step Three: In the bowl of an electric mixer, cream butter and sugar until fluffy.
Step Four: Stir in the eggs, vanilla, and red food gel dye.
Step Five: Alternate the buttermilk and dry ingredients, until just combined.
Step Six: In a small bowl, stir together baking soda and vinegar. Stir into the batter.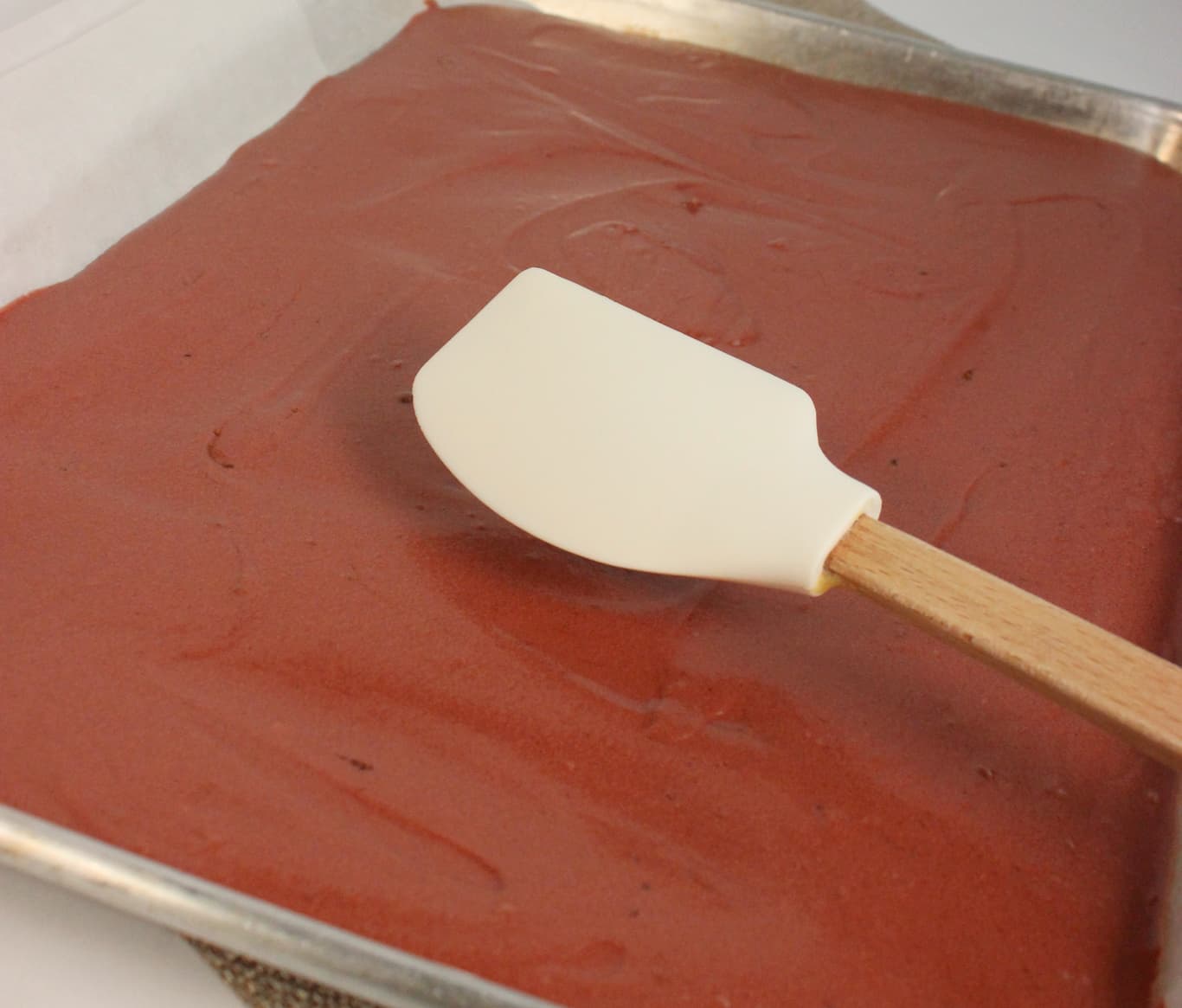 Step Seven: Pour the batter evenly into the prepped baking pan. Bake for 15 minutes. Let cool completely.
Step Eight: While the cake is cooling, make the frosting. In a large bowl, whip the cream cheese, powdered sugar, and vanilla extract.
Step Nine: Stir in the milk and a very small amount of red food gel dye, just until tinted pink. Whip into a spreadable consistency. Set aside.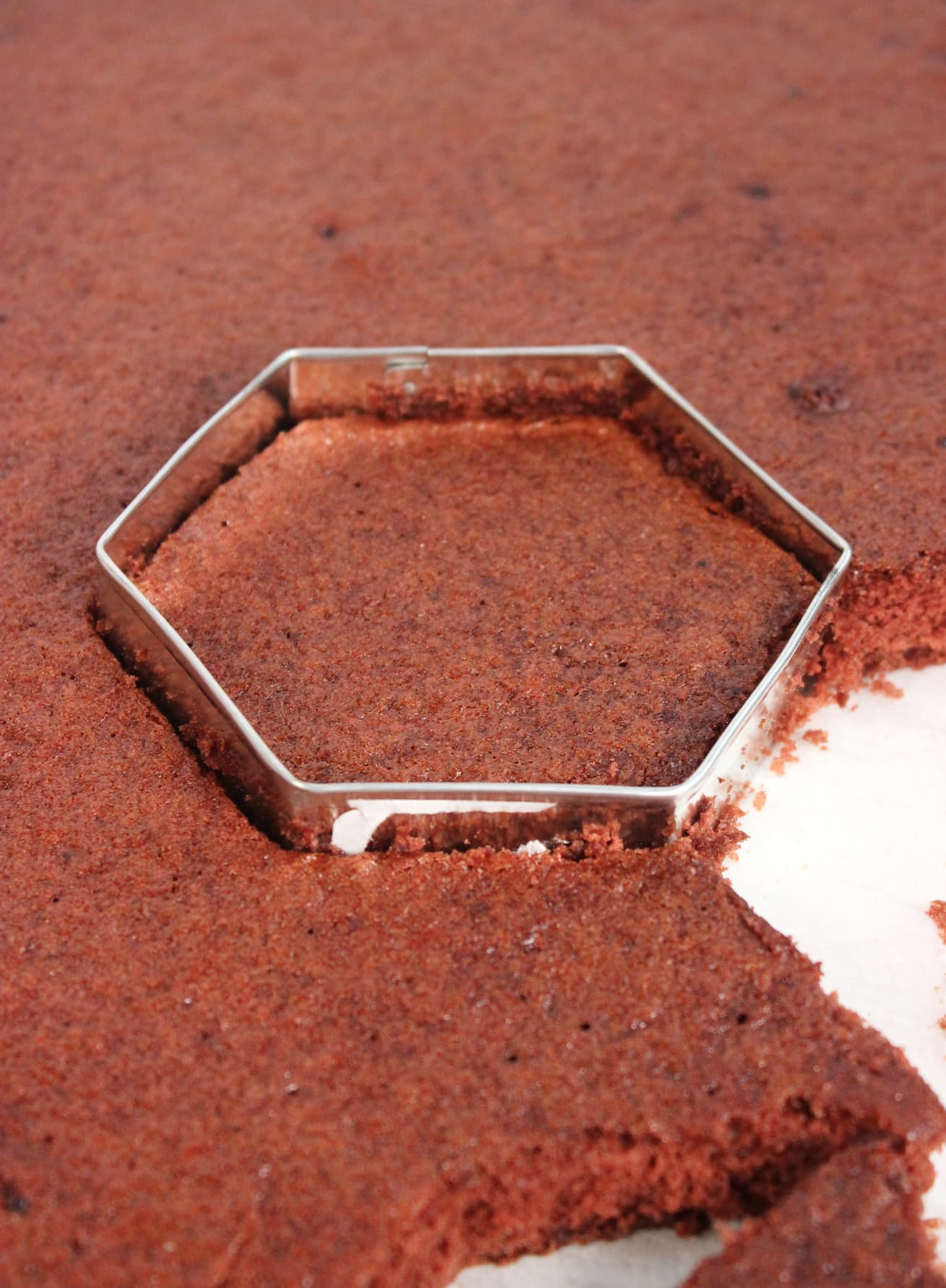 Step Ten: Use the cutter to cut out 12 hexagon shaped cake pieces. 
Step Eleven: Spread frosting onto one cake, then top with a second cake. 
Step Twelve: Add sugar crystals to the top in half circle patterns.
Step Thirteen: Roll out the fondant and cut out 3 in tall headdress shapes. Place on top of the cake. Continue the process, creating 6 cakes in total.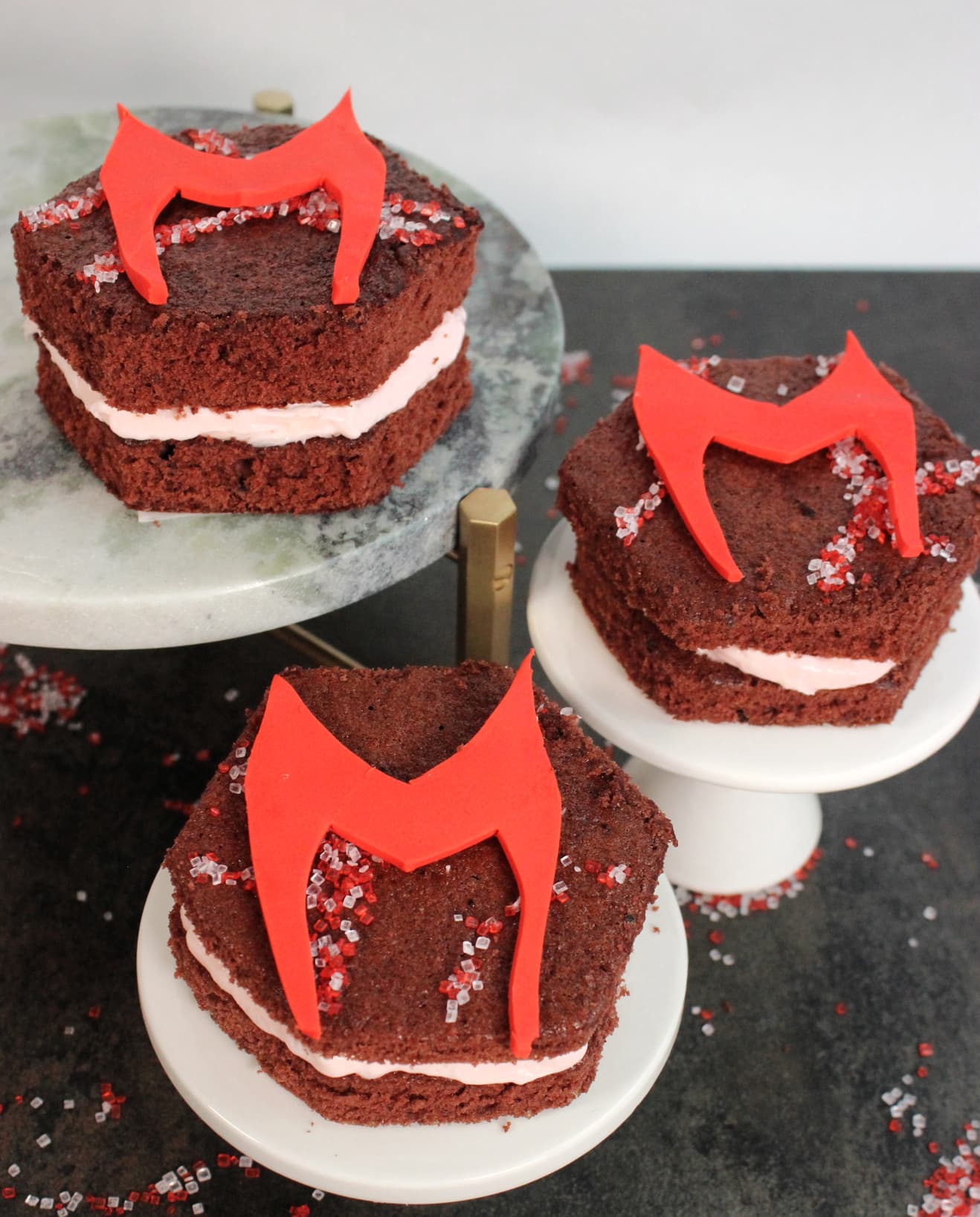 Looking for more WandaVision? Follow @WandaVision on Twitter WandaVisionOfficial on Facebook!
Want more exciting information about Phase 4? Find the latest Marvel Cinematic Universe news right here — and stay tuned for more!
This is just the beginning of the Phase 4 news. Stay tuned to Marvel.com for more details! And be sure to follow Marvel on Facebook, Twitter, and Instagram.
The Hype Box
Can't-miss news and updates from across the Marvel Universe!