Culture & Lifestyle
Published November 13, 2018
Discover The Mad Titan's Origins In This New Original Novel Then Make These Thanos Infinity Cones In A Snap
'MARVEL's Avengers: Infinity War: Thanos: Titan Consumed' is now available!
Space. Reality. Mind. Power. Time. Soul.
Before creation itself, there were six singularities. Then the universe exploded into existence, and the remnants of these systems were forged into concentrated ingots…
Only beings of immense power can hope to wield these stones, but for those who are worthy, the powers of a god await. In Marvel Studios' "Avengers: Infinity War," Thanos, a ruthless warlord, proved himself to be one such being. But he wasn't always.
Born on a doomed world and cast out by his people for his genius, physical deviancy, and pragmatic but monstrous ideas, Thanos is determined to save the galaxy from the same fate as his homeworld… no matter how many billions have to die. In this new original novel, "MARVEL'S Avengers: Infinity War: Thanos: Titan Consumed," by bestselling author Barry Lyga, learn the origins of the most formidable foe the Avengers, the Guardians of the Galaxy, Doctor Strange, and Black Panther have ever faced, and see how Thanos became the Titan consumed by his quest for power. Check out an exclusive interview with Barry Lyga as well as preview an excerpt from the novel in the gallery here.
We've got the perfect companion fit for the Mad Titan himself. Behold, for this launch, Jenn Fujikawa (@justjenn) is back with Thanos Infinity Cones!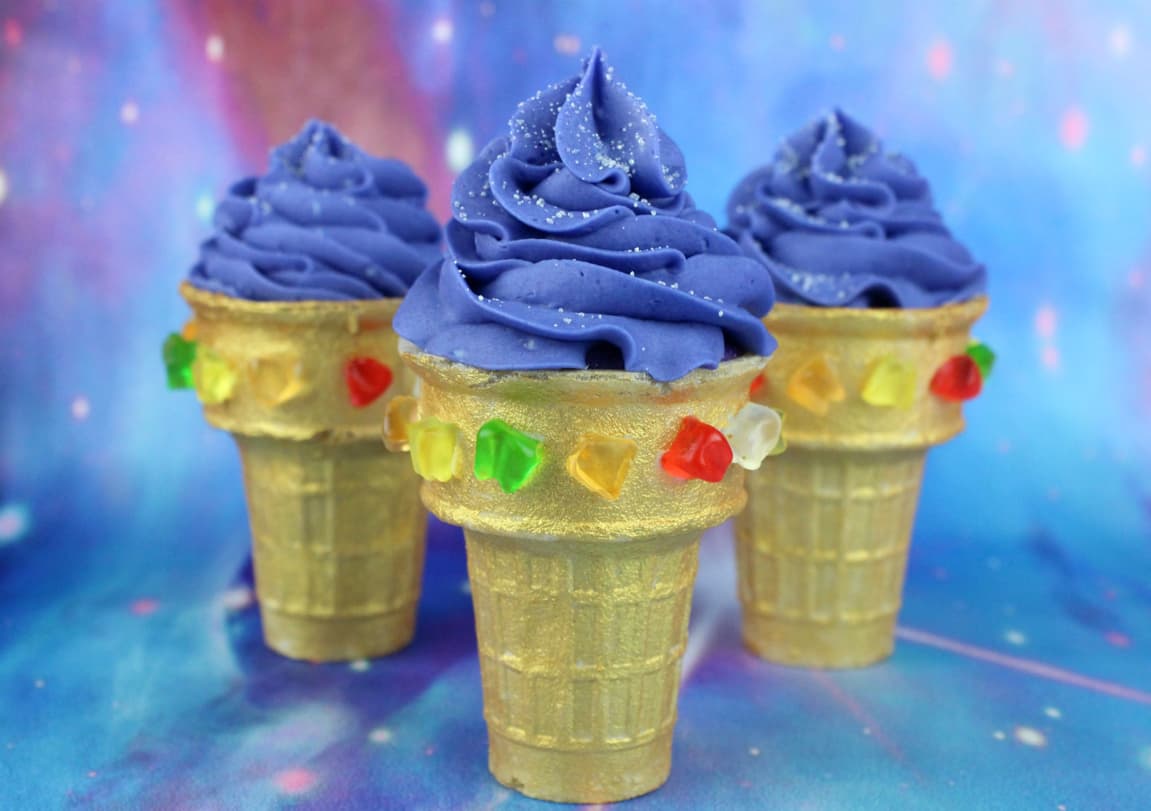 Thanos Infinity Cones
Recipe by Jenn Fujikawa (@justjenn)
You'll Need:
ice cream cones
edible gold luster dust
kitchen paint brush
silver sanding sugar
mini gummy bears
Cake Ingredients:
3 eggs
2 cups all-purpose flour
1 cup whole milk
1 ½ cups sugar
¾ cup (1 ½ sticks) unsalted butter
1 ½ tsp baking powder
1 ½ tsp vanilla extra
purple food gel dye
pinch of salt
Frosting Ingredients
4 ½ cups powdered sugar
1 cup (2 sticks) unsalted butter, softened
2-3 tbsp milk, as needed
1 tsp vanilla extra
purple food gel dye
Directions:
Step One: Preheat oven to 350 degrees.
Step Two: In a medium bowl whisk the flour, baking powder, and salt. Set aside.
Step Three: In the bowl of an electric mixer cream the butter and sugar until fluffy.
Step Four: Carefully add the eggs one at a time until incorporated, then add the vanilla extract and purple food gel dye.
Step Five: Alternate milk with the dry ingredients until combined.
Step Six: Carefully pour the batter into ice cream cones, about ⅔ of the way up. Bake 15-17 minutes depending on your oven. Let cool on a wire rack.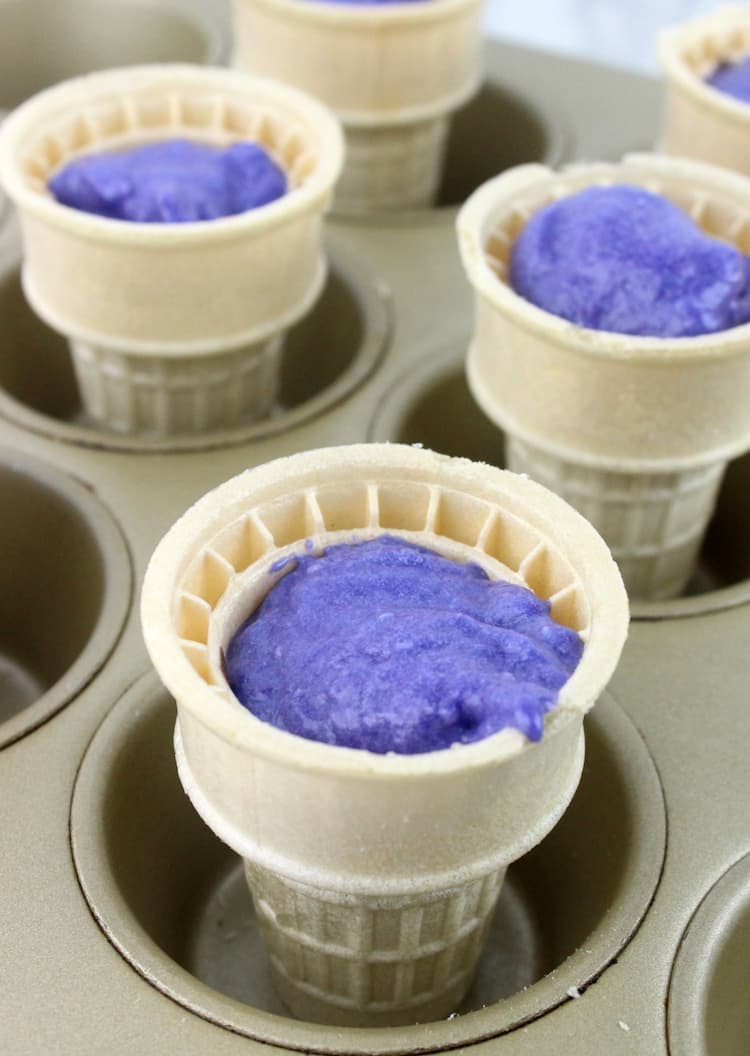 Step Seven: Once the cupcakes have cooled, in a small bowl add a few drops of water to the gold luster dust. Use a clean kitchen paintbrush and brush the gold onto the cones. Let dry.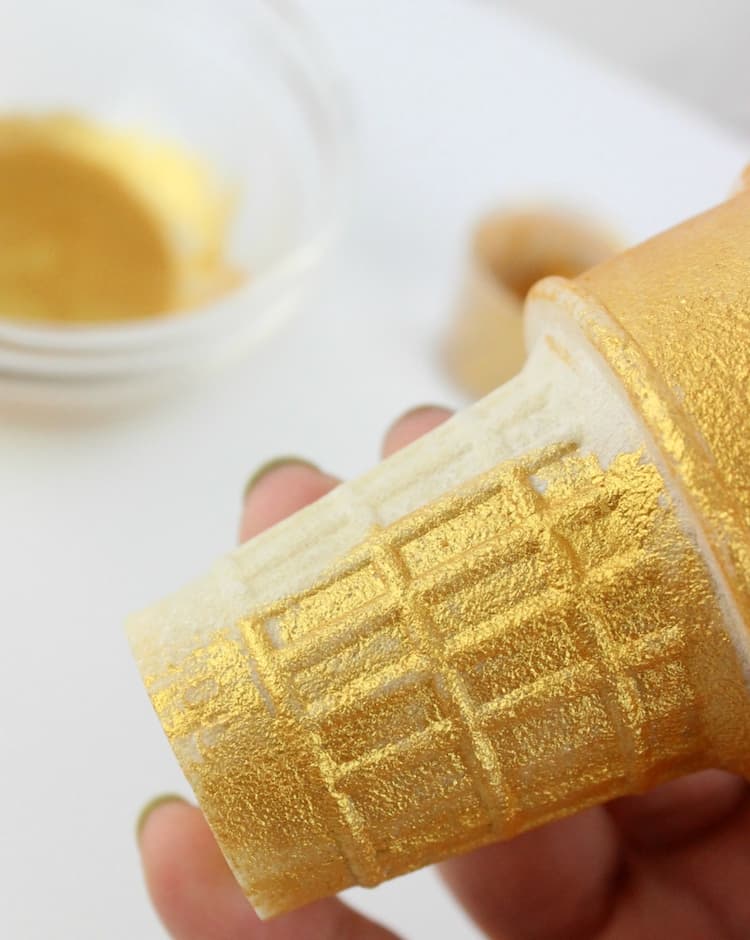 Step Eight: In the bowl of an electric mixer cream the butter while slowly adding the powdered sugar. Stir in the vanilla, purple food gel dye, then milk as needed. Whip on high for about 10-15 seconds.
Step Nine: Frost the cupcakes and sprinkle with silver sanding sugar.
Step Ten: Cut the mini gummy bears into pieces, using the sticky side to adhere to the cones, to serve.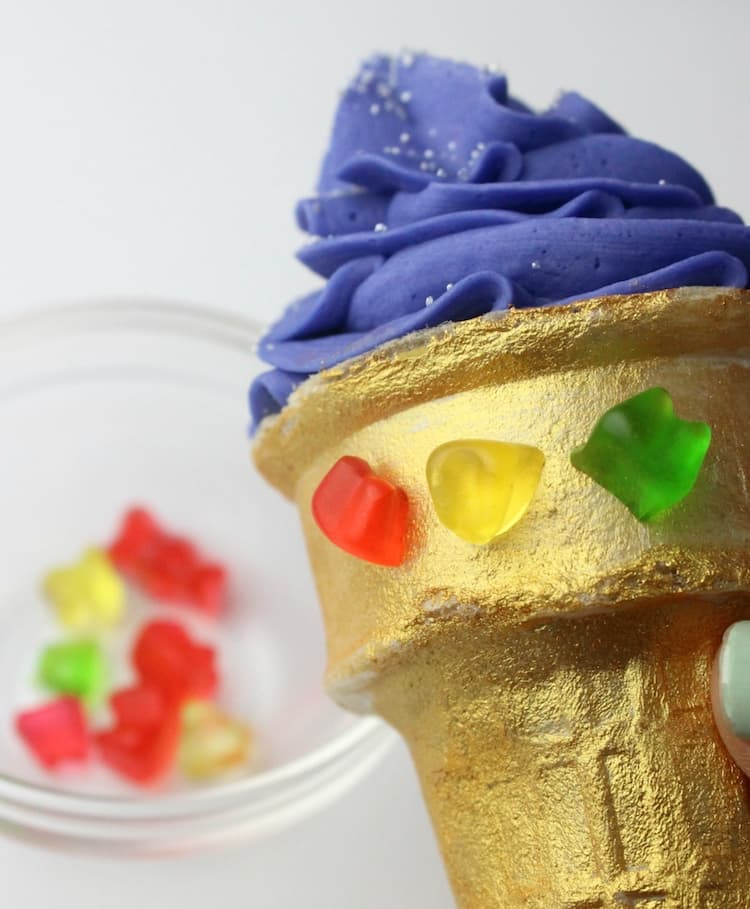 Step Eleven: Serve!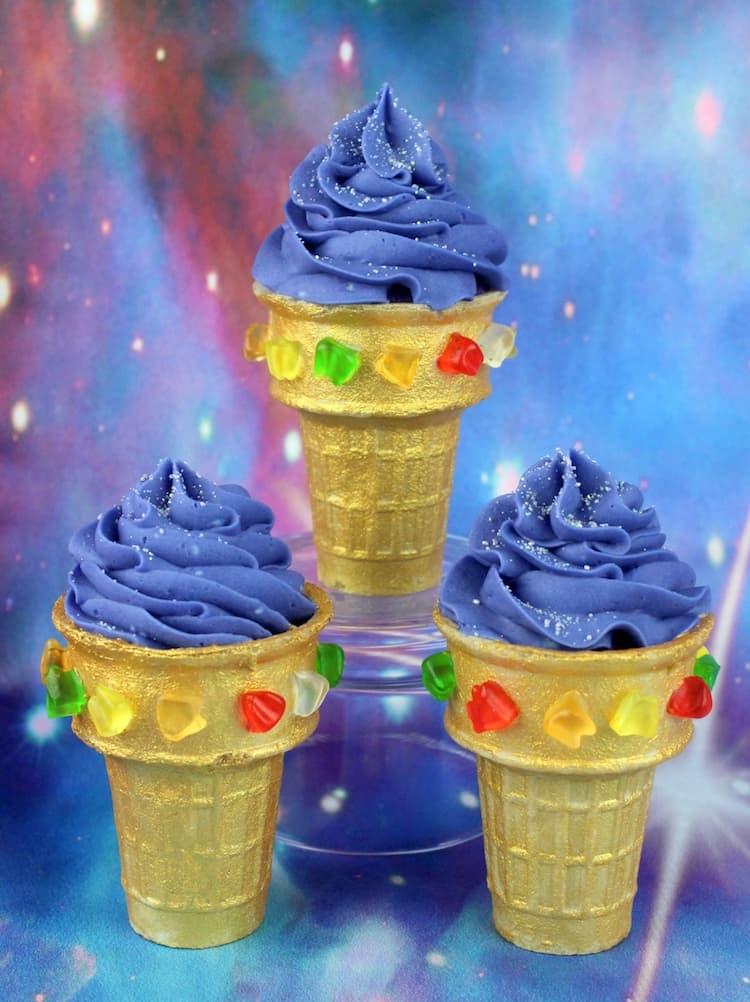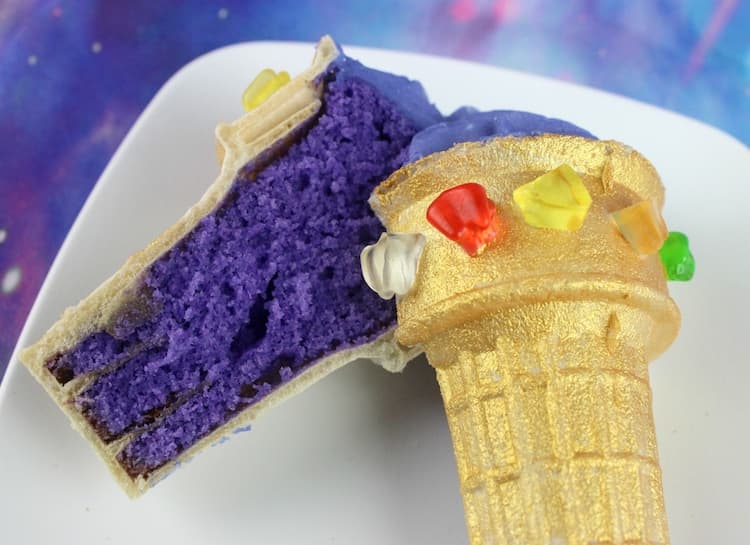 "MARVEL's Avengers: Infinity War: Thanos: Titan Consumed" is available now wherever books are sold.
The Hype Box
Can't Miss Content and News From Around the Marvel Universe