Culture & Lifestyle
Published September 14, 2023
Drawing Desk unveils step-by-step drawing lessons featuring Marvel Super Heroes
Learn to draw fan-favorite Marvel Super Heroes - Available Now!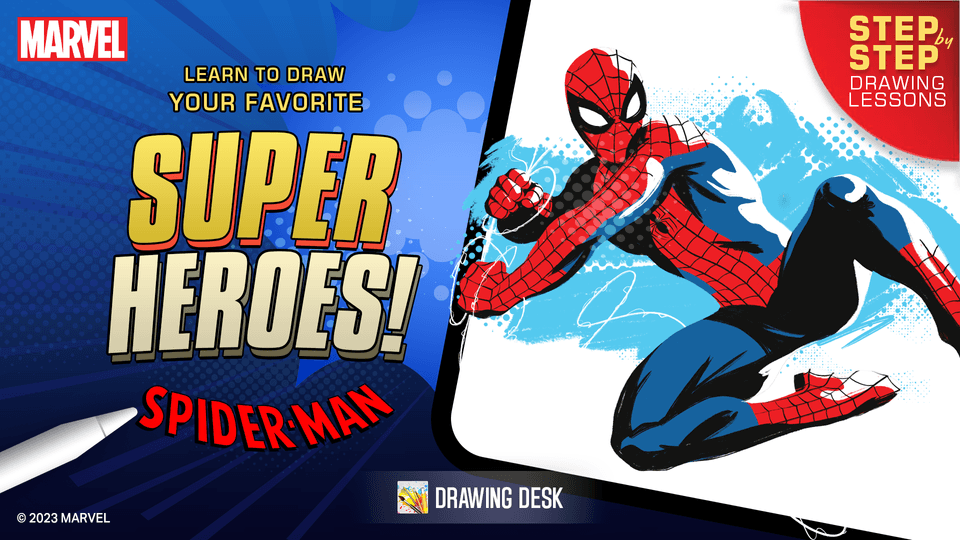 4Axis Technologies, today announced their newest line-up of epic drawing lessons featuring Marvel Super Heroes in Drawing Desk. The lessons spotlights an impressive roster of Marvel characters including Spider-Man, Thor, Captain America, Iron Man, Black Panther, Captain Marvel, Wasp, Hawkeye, Black Widow, and Hulk. With a selection of 50+ Super Hero lessons, Drawing Desk's all-new lesson set makes learning the ropes of digital art engaging, and extremely fun. Whether the user is a seasoned artist or just starting out, these lessons with its step-by-step walkthrough make it easier than ever to jump right in and start drawing.
"We have always been devoted fans of Marvel and their iconic league of Super Heroes. As a company, we believe this collaboration marks an incredible milestone for us, and we are more than thrilled to be a part of it" said Dumindu Harsha, Chief Executive Officer, 4Axis Technologies, Singapore. "Our users now have an exciting opportunity to bring their favorite Marvel Super Heroes to life through drawing. The excitement we feel for our users is equally matched, as we eagerly wait to see the incredible artwork they will create."
The fresh series of drawing lessons with Marvel characters provides an accessible means for all users to learn how to draw their beloved Super Heroes from the comfort of their very homes. Each of the Super Hero character lessons comes with a step-by-step walkthrough of drawing them from scratch. Users will learn to draw original character designs, styles, poses and so much more.
Drawing Desk has gone a step further by introducing user-friendly functionalities that will further streamline the learning experience. The Guide Me feature was designed to offer users the additional support they require. It assists users in executing a particular step by providing prompts and instructions. Drawing Desk's Do it for Me feature is a time-saving tool that takes over tedious steps for users, allowing them to complete the lessons more efficiently.
To top it all off, artists can share the results of all their hard work on social media using the various export options and features available within the Drawing Desk's lessons section. This makes it the perfect way to find and connect with other Marvel fans and artists while inspiring others to reach new creative heights! Drawing Desk also offers a variety of other lessons in a range of categories that cater to beginners who are eager to grasp the fundamentals of drawing.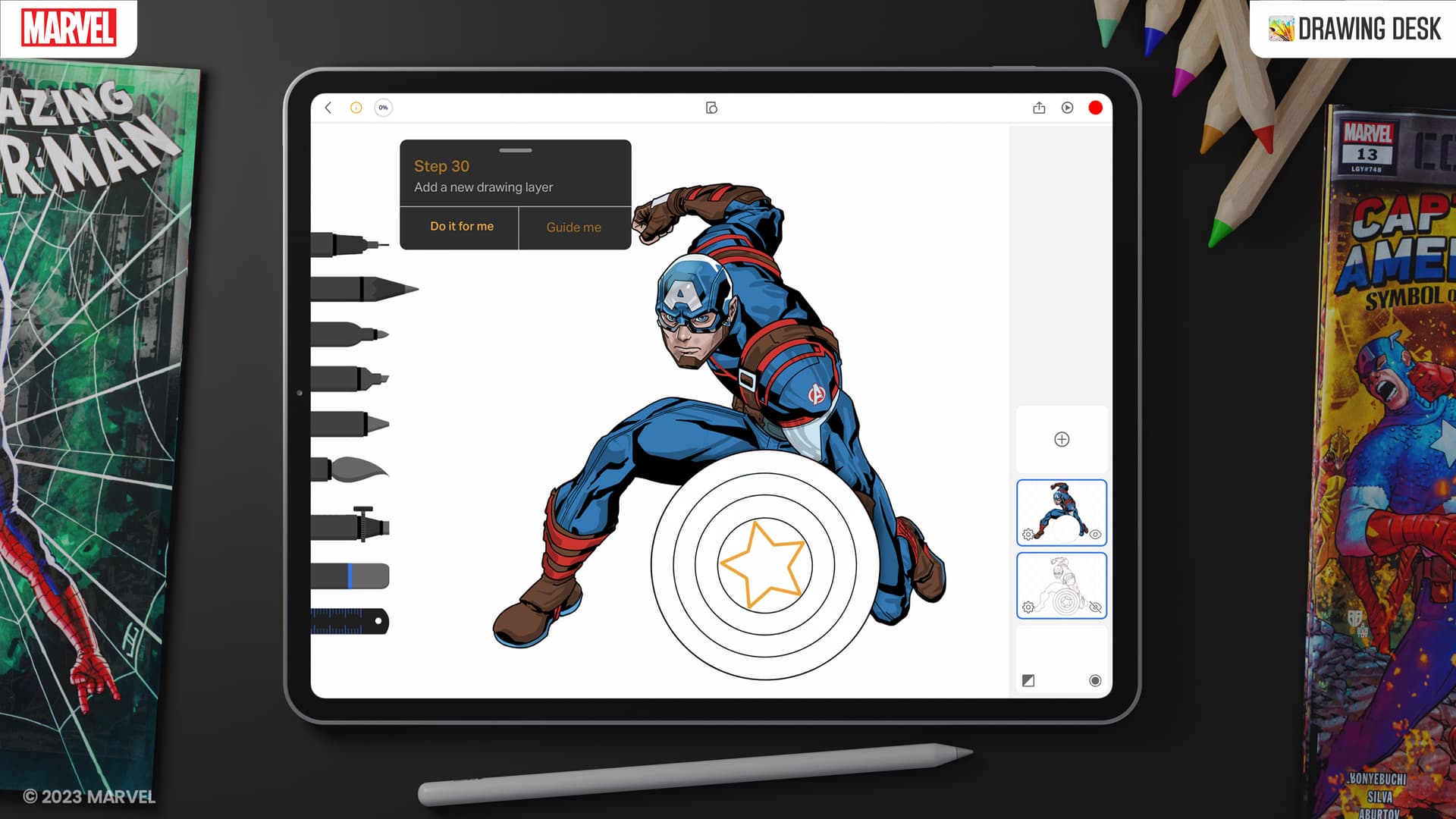 Drawing Desk is a leading creative app that has empowered creativity in over 50+ million users around the world. Drawing Desk has also left its mark on the App Store by ranking consistently among the top 3 in the Graphics and Design category for several top countries. With 100,000+ 5-star reviews, the app has become the go-to platform for creatives all over the world.
Download Drawing Desk and start your journey of learning to draw Super Heroes today!
The Hype Box
Can't-miss news and updates from across the Marvel Universe!