Culture & Lifestyle
Published June 10, 2019
ESPN and Marvel Redraw Comic Book History for the NFL Draft
Look through five classic comic covers updated for draftees Kyler Murray, Nick Bosa, Dwayne Haskins, Brian Burns, and DK Metcalf!
The unmistakable mighty Marvel style has come to the NFL!
ESPN and Marvel Comics have teamed up to craft special comic book covers commemorating a quintet of compelling competitors on the good ol' gridiron!
As seen during the live broadcast of the NFL Draft this April, these covers reference some of the most famous mags in Marvel history, from Spider-Man's debut appearance in AMAZING FANTASY (1962) #15 to Captain America's first self-titled issue, CAPTAIN AMERICA (1968) #100! A few of the most beloved artists at the House of Ideas took that classic inspiration and transformed Kyler Murray, Nick Bosa, Dwayne Haskins, Brian Burns, and DK Metcalf into their awesomely animated Super Hero analogs.
First up: the number one overall draft pick, University of Oklahoma—and now Arizona Cardinals—quarterback Kyler Murray on a cover modeled after AMAZING FANTASY #15 by the legendary Steve Ditko!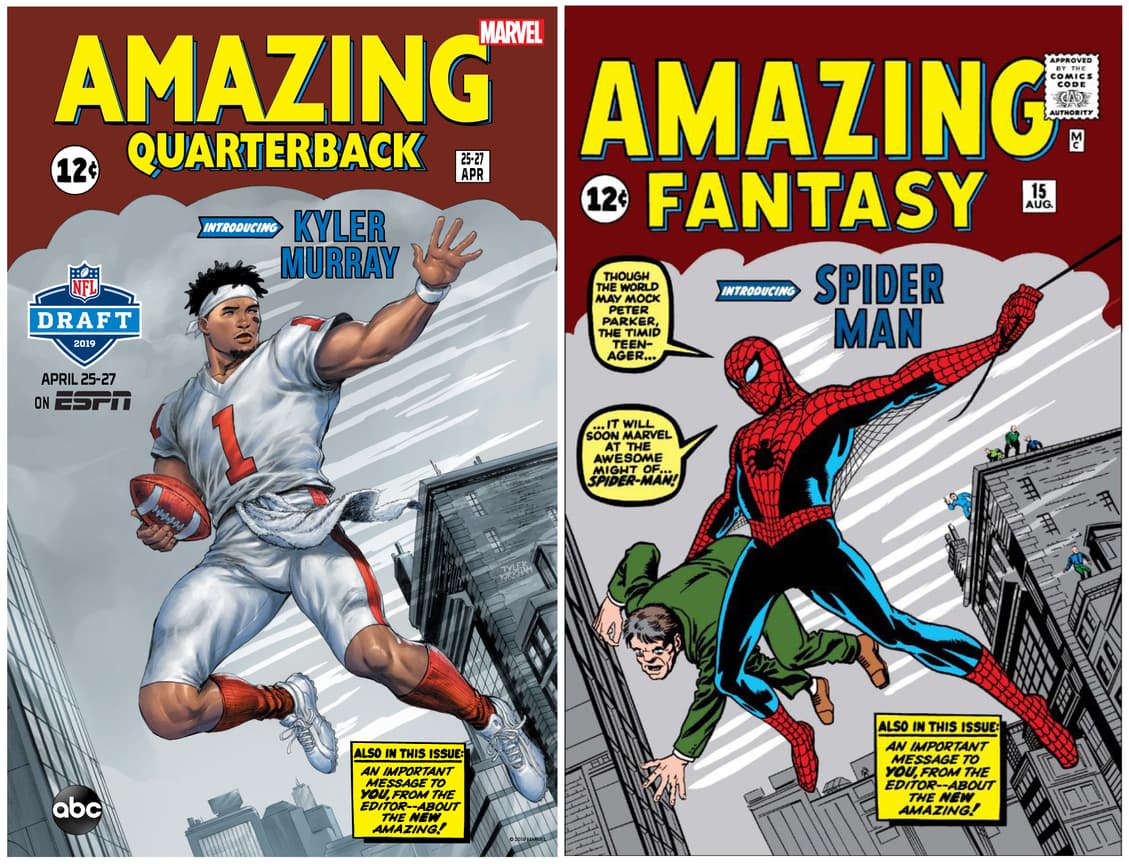 Then, the San Francisco 49ers' number two overall pick, Nick Bosa, channels the one and only Tony Stark on a cover after INVINCIBLE IRON MAN (1968) #1 by Gene Colan!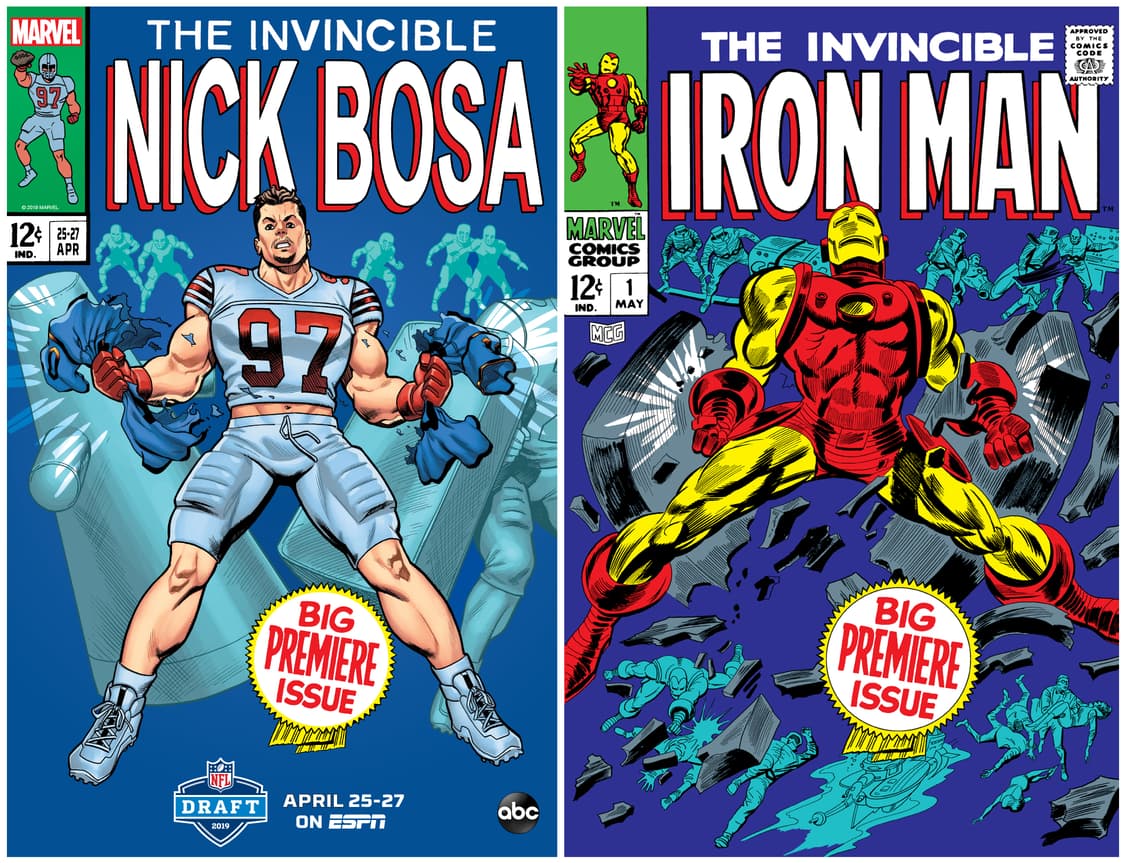 Following his Ohio State University teammate Bosa to the pros, here's Washington D.C.-destined Dwayne Haskins on a cover after Thor's first modern appearance, JOURNEY INTO MYSTERY (1952) #83 (originally drawn by the King, Jack Kirby)!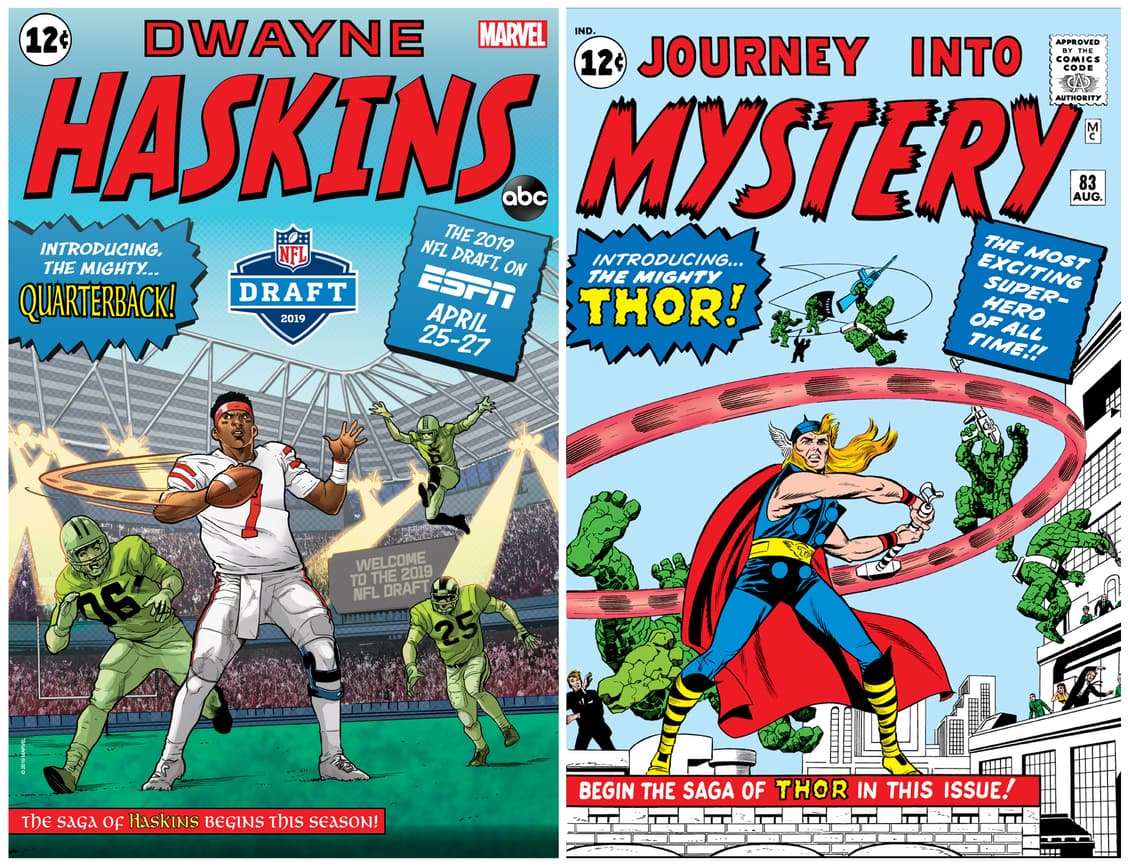 Next up, former Florida State defensive end—and the Carolina Panthers' first round pick—Brian Burns captures the spirit of the Sentinel of Liberty on a cover after CAPTAIN AMERICA #100 by Jack Kirby!
And powering up like the Power Man himself, new Seattle Seahawks wide receiver DK Metcalf crushes with an homage to CAGE (1992) #1, originally by artist Dwayne Turner!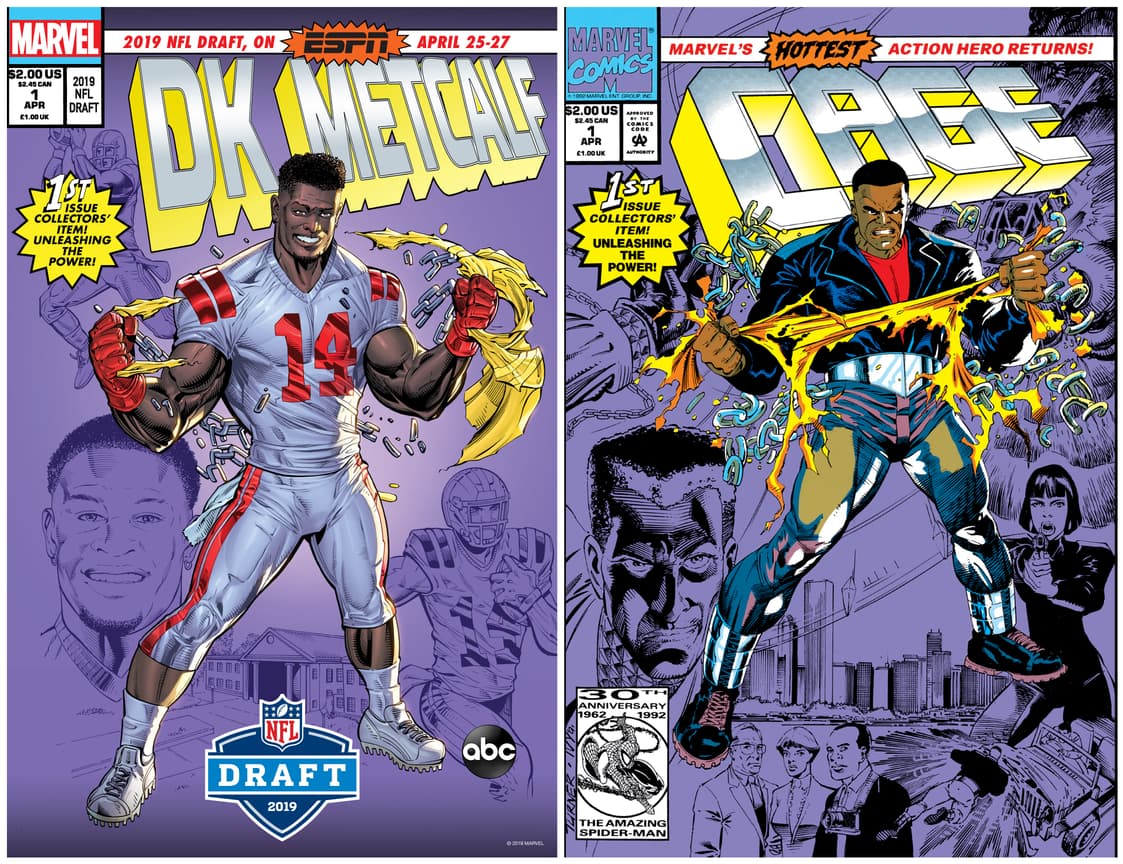 The Hype Box
Can't-miss news and updates from across the Marvel Universe!