Culture & Lifestyle
Published November 28, 2022
Holiday Gift Guide 2022: Toys for Marvel Kids
Get ready to play with Spidey and his Amazing Friends, Thor, Black Panther, Groot and more.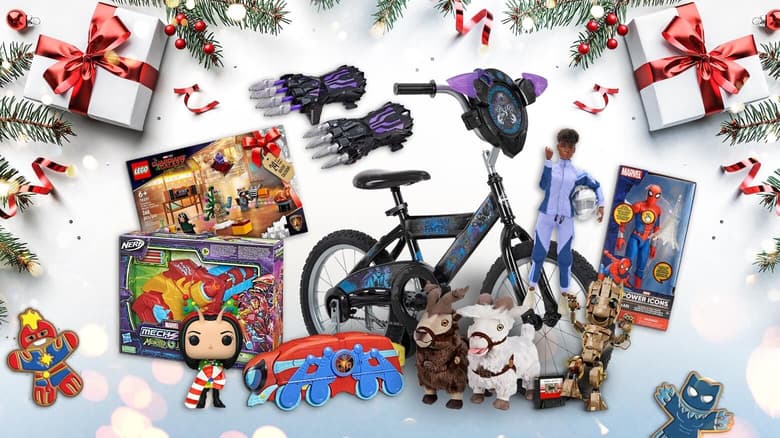 'Tis the season to give the youngest Marvel fans in your life an unforgettable holiday! The Marvel.com editorial team has selected top toy picks for kids of all ages to show off their fandom. (And just have fun!)
Put on a pair of Black Panther's Battle Claws, build your own LEGO Groot, or explore the HQ of Spidey and his Amazing Friends—get ready to play.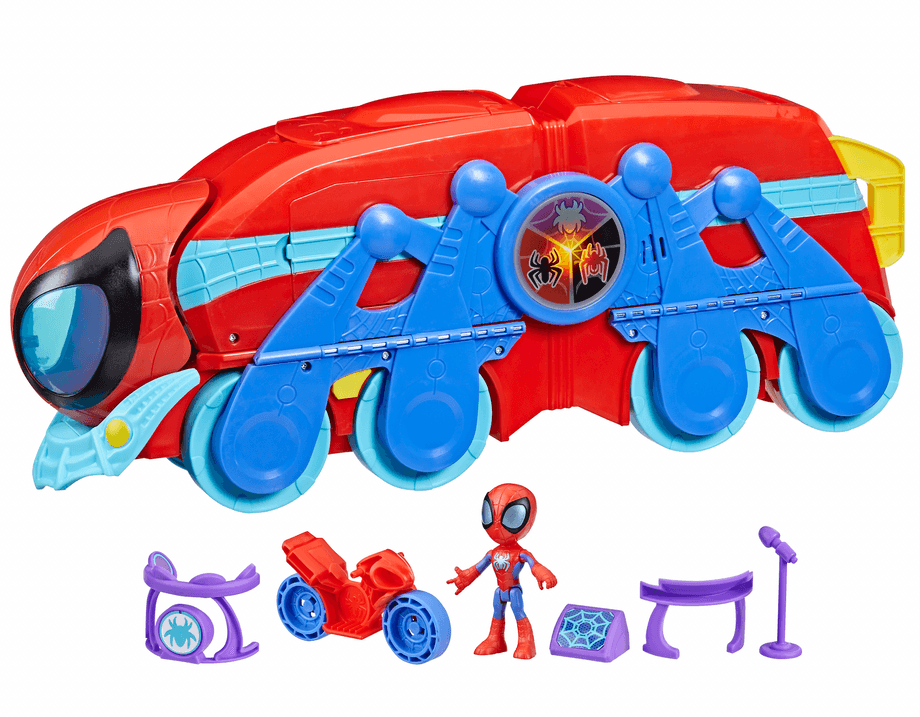 Web-out with this incredible 2-in-1 mobile playset! Lights and sounds convert from a large-scale rolling vehicle into a 2-foot-tall HQ tower featuring Spidey and his Amazing Friends! When the playset is in HQ tower mode, kids can imagine planning missions at the command center, staging a pretend show using the included instrument accessories, swinging on the web arm, and more! Pull out the ramp, and the Spidey action figure can speed down on the included motorcycle! In vehicle mode, preschoolers can eject the web bumper to knock troublemakers out of the way! With lights, sounds, and phrases inspired by the preschool Marvel show, kids ages 3 and up will love imagining sensational adventures with this playset. Includes converting vehicle playset, a poseable Spidey action figure, a motorcycle that the Spidey figure can ride, and 3 musical accessory pieces so kids can pretend to rock out. Available at most major retailers.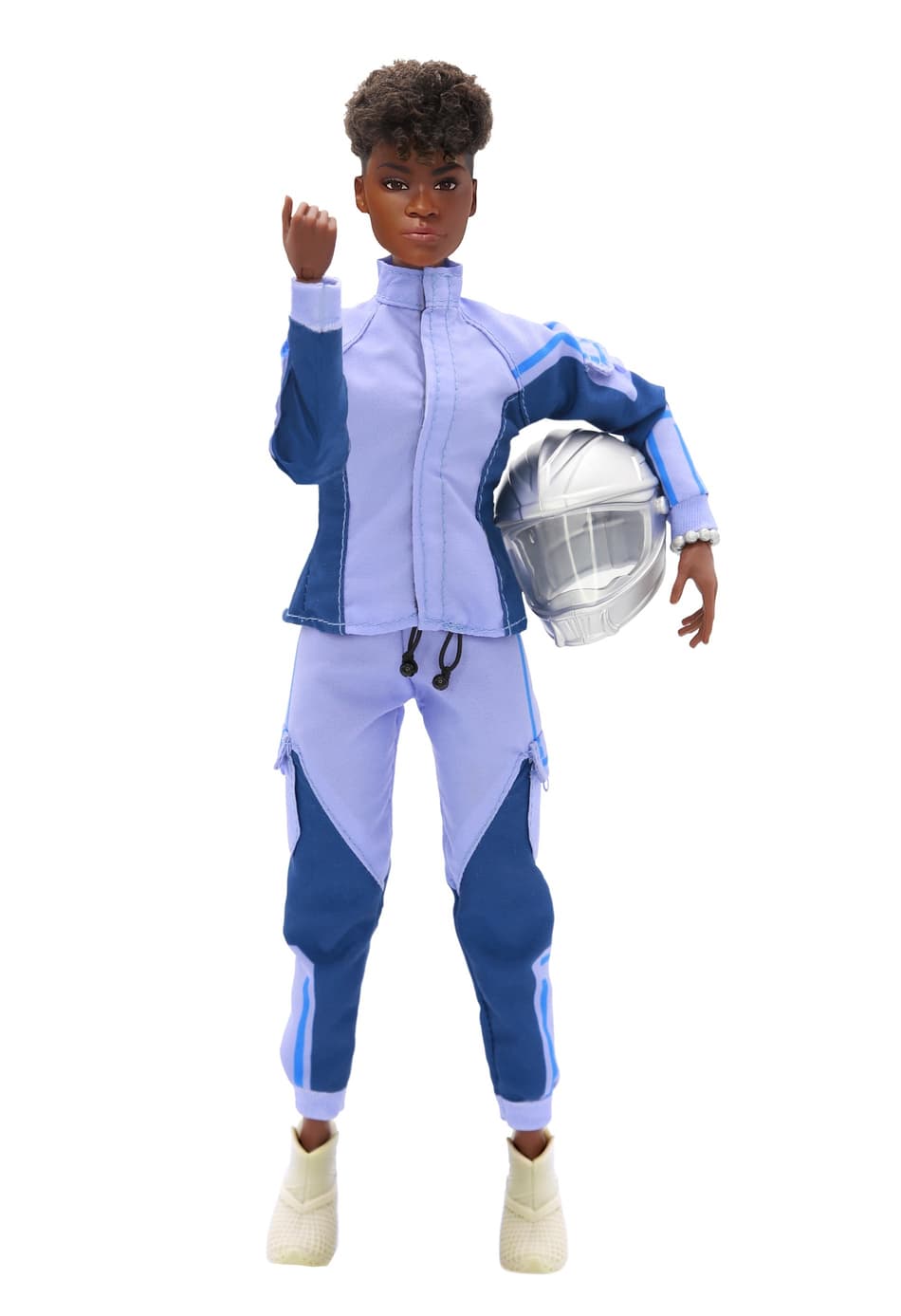 "Doll of the Year 2022" Toy of the Year (TOTY) Winner! This epically cool Shuri is a fully posable likeness plucked straight from the screen of Marvel Studios' Black Panther: Wakanda Forever.
Shuri is 11.5" and has multiple points of articulation to recreate warrior poses and action from the movie. She has striking character likeness, a custom-blended skin tone, and an authentic curly undercut hairstyle. Shuri is wearing a stunning track suit inspired by the film's beautiful and intricate costume designs, replica Kimoyo Beads allowing for remote communication with Wakandan technology, and she comes with her own signature helmet accessory. The full package includes the doll, track suit, replica Kimoyo Beads, and, of course, a helmet!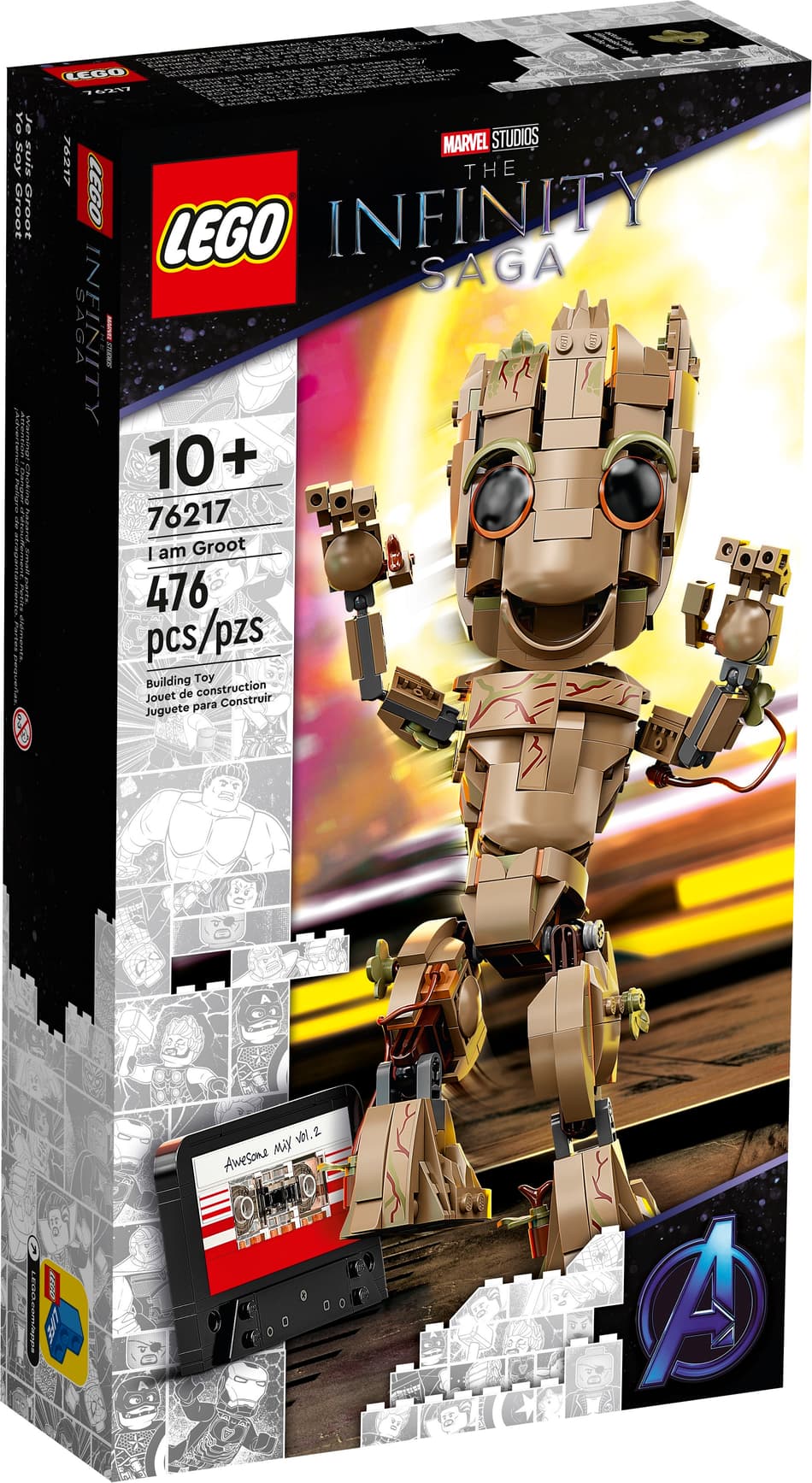 "Construction Toy of the Year 2022" Toy of the Year (TOTY) Winner!
Every fan of Marvel Studios' Guardians of the Galaxy Vol. 2 will know the famous scene where Groot gets his groove on. Now kids can recreate this scene and others with this detailed, movable recreation of the lovable and mischievous tree-toddler. The buildable model is easy to position and pose, and there's even a pretend cassette tape included for make-believe music! In addition, the free LEGO Building Instructions app lets kids view, zoom and rotate the model as they build, providing an amazing sense of immersion and interaction during the construction process.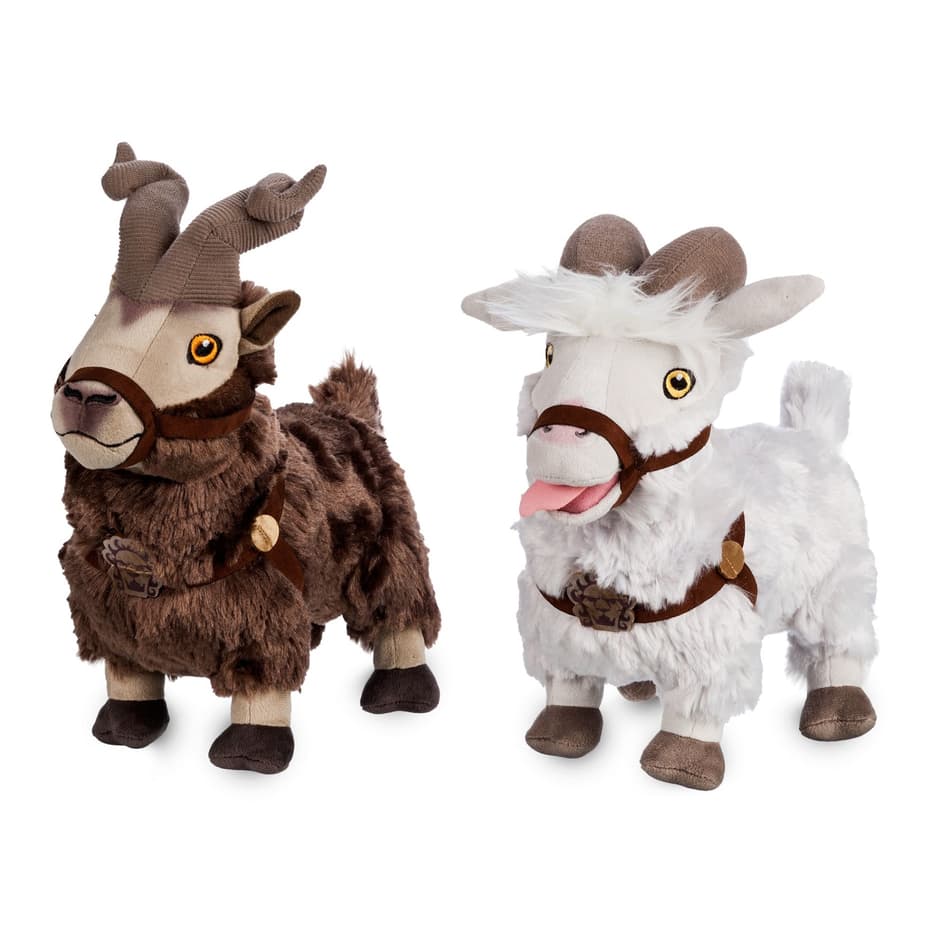 The two mystical goats tasked with pulling Thor's chariot, or ''Goat boat'' as it's dubbed, are paired together in this plush set. Inspired by their appearance in Marvel Studios' Thor: Love and Thunder, Toothgnasher and Toothgrinder will pull at your heartstrings!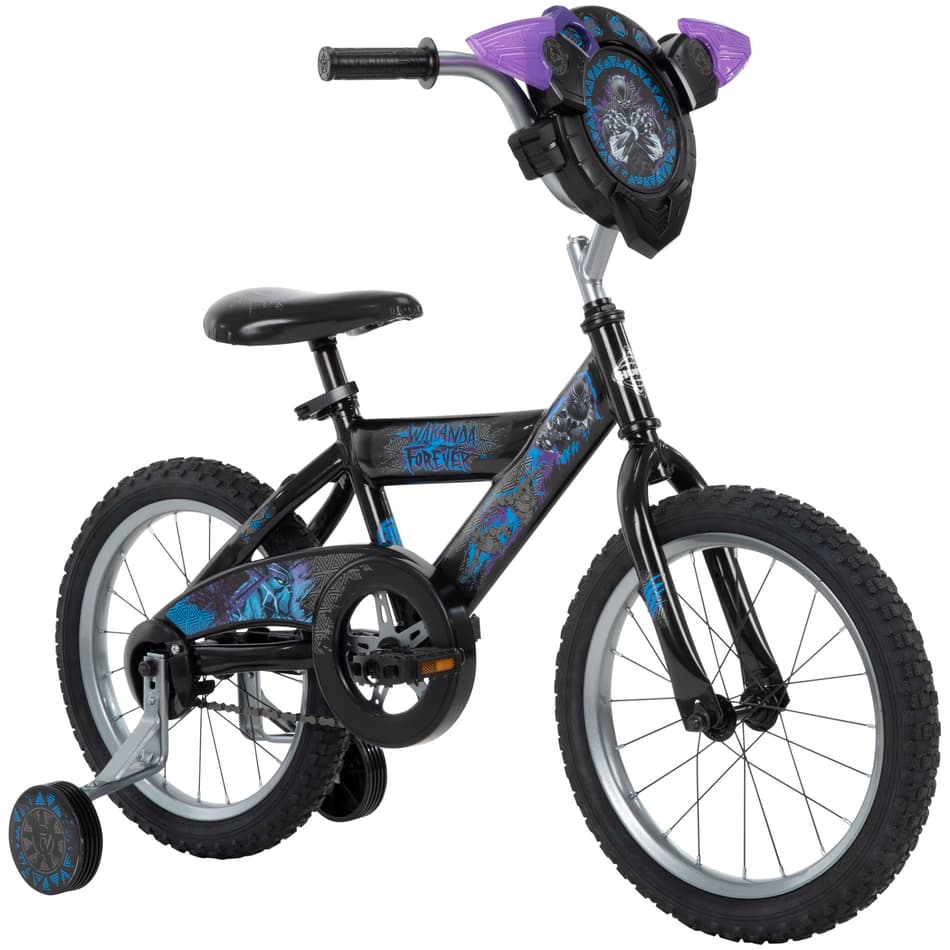 Recommended for ages 4-6!
Your Super Hero will be saving the day on their Marvel Black Panther 16-inch bike! Marvel's Wakanda brings the latest technology to your young rider's fingertips, with an interactive plaque—with sounds!—and bash guards. Just right for any adventure. The easy-to-use coaster brake and comfortable padded hero seat give the rider comfort and control. Sturdy and wide training wheels add stability for young riders. Alloy quick-release seat clamp provides easy bike sizing too. Ideal rider height between 42-48 inches.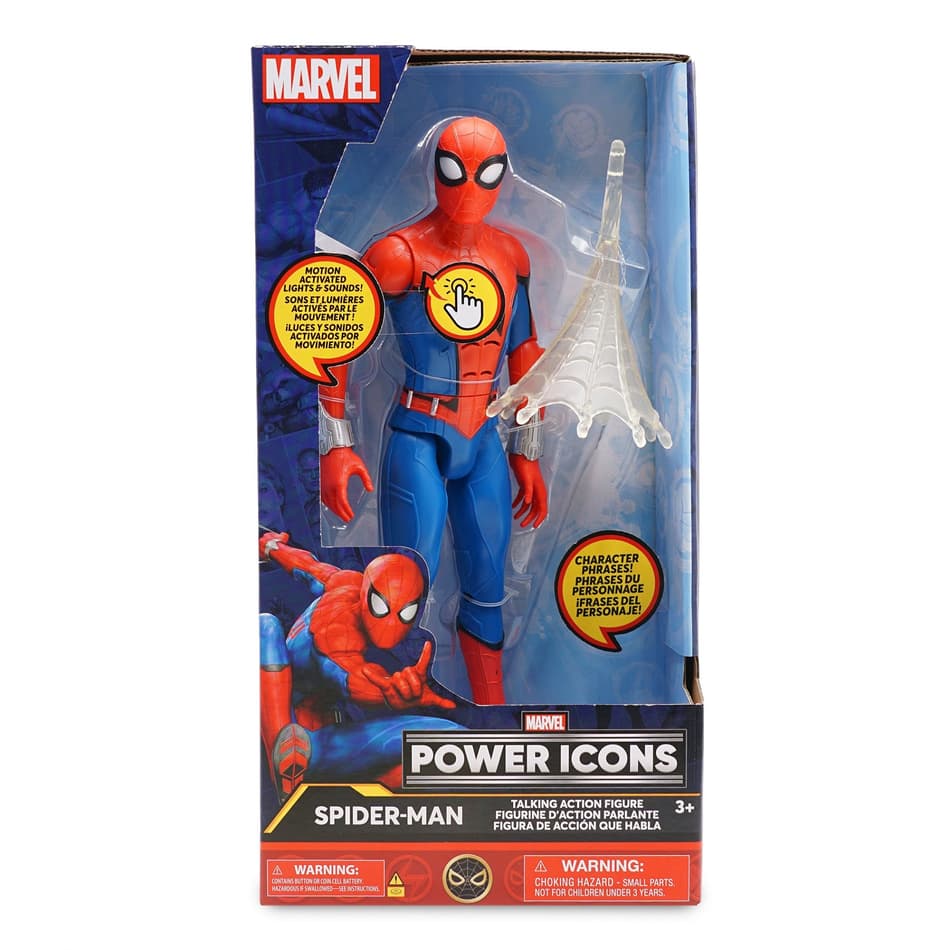 Spider-Man has plenty to say for himself as this talking action figure! Featuring button-activated character phrases, lights and sounds, and multiple points of articulation, Spidey also comes with a web shooting from his wrist so villains beware!
Deck the galaxy this holiday season with this awesome Marvel Studios' The Guardians of the Galaxy Holiday Special 5-Pack of Pops! Pop! Star-Lord, Pop! Groot, Pop! Drax, Pop! Mantis, and Pop! Rocket are dressed for festive heroic fun. Join them for action-packed, holiday-themed adventures through the cosmos.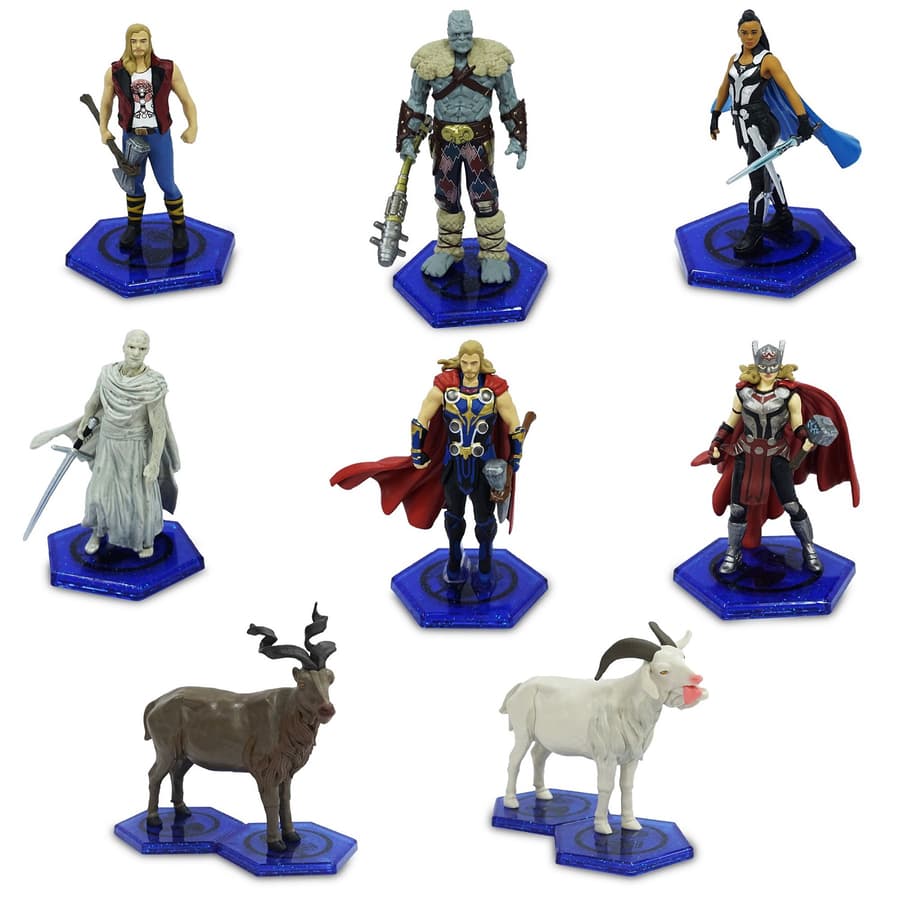 Recreate your favorite moments from Marvel Studios' Thor: Love and Thunder with this deluxe figurine play set featuring "casual" Thor, Thor: Jane Foster, Valkyrie, Gorr and more. Set consists of eight figures all of which come on bases.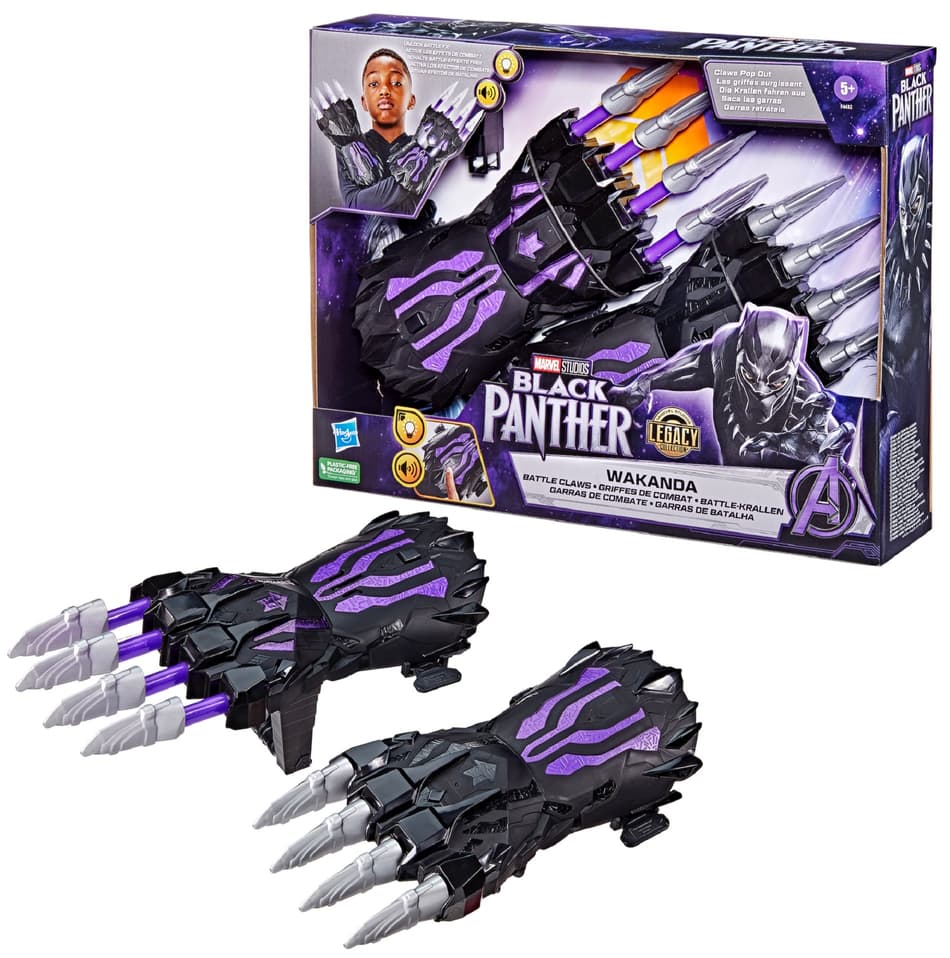 Marvel Studios' Black Panther Legacy Collection spotlights one of Marvel's most historic and iconic characters! Kids can dress up as Black Panther and pretend to save the world against Wakanda's enemies! Gear up with these Black Panther Legacy Wakanda FX Battle Claws and get ready for action play by performing the Wakandan Salute, and activating left hand claws, lights, and sounds. A great gift for boys and girls ages 5 years old and up. And a perfect addition to any Black Panther costume.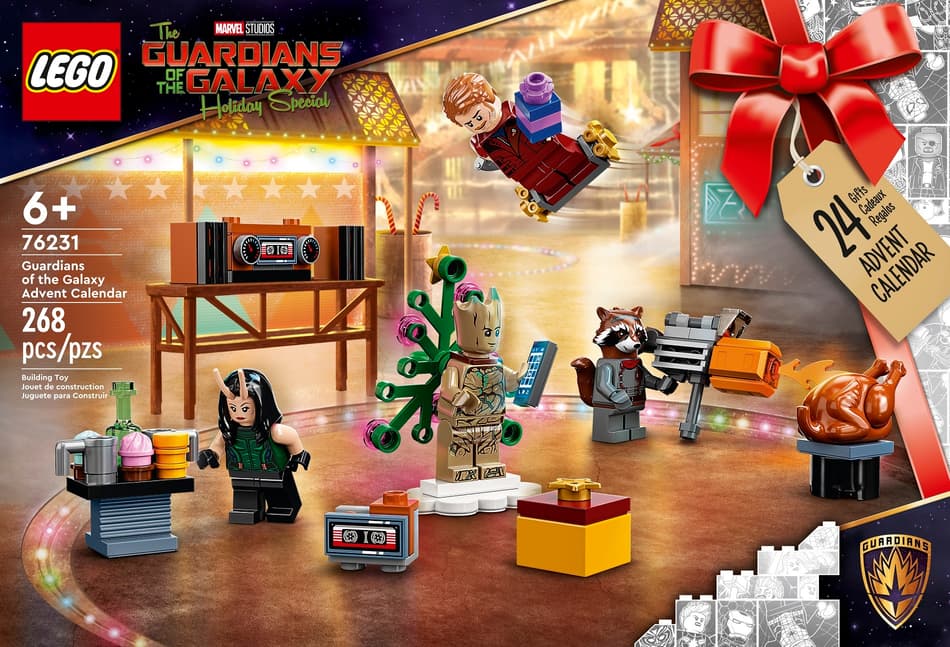 Build up to the holidays with the LEGO Marvel Studios' Guardians of the Galaxy Advent Calendar! Open a different door each day of December to discover a surprise gift. There are 6 mini-figures waiting to be revealed, plus mini builds and accessories. As the big day approaches, bring the gifts together to recreate favorite scenes and Marvel adventures of your own.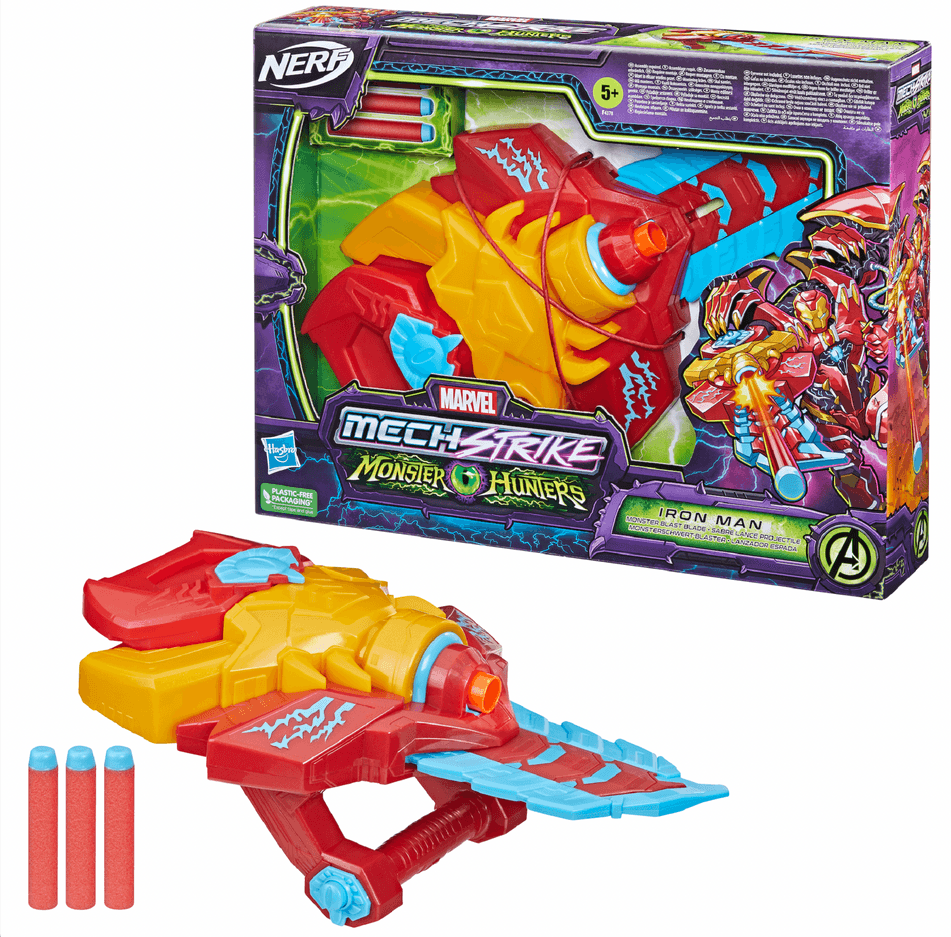 Iron Man gears up in a massive, bio-organic mech suit to battle monster-ized villains, armed with his Monster Blast Blade! Kids ages 5 and up can imagine suiting up for monster-sized battles alongside the first Avenger with the Iron Man Monster Blast Blade, inspired by the Marvel Universe! Featuring monster-ized Marvel Universe-inspired design and deco, kids can pull back on the monster eye icon to activate the pop-out blade. Pretend to take aim at the target and press the button on the handle to fire a NERF dart! Boys and girls will love pretending to gear up to battle enhanced villains looking to conquer the world!
Want to stay on top of everything in the Marvel Universe? Follow Marvel on social media—Twitter, Facebook, and Instagram—and keep watching Marvel.com for more news!
The Hype Box
Can't-miss news and updates from across the Marvel Universe!