Culture & Lifestyle
Published December 22, 2021
Holiday Gift Guide: Awesome Children's and YA Marvel Reads From This Year
We've got something for all the different types of youngings in your life!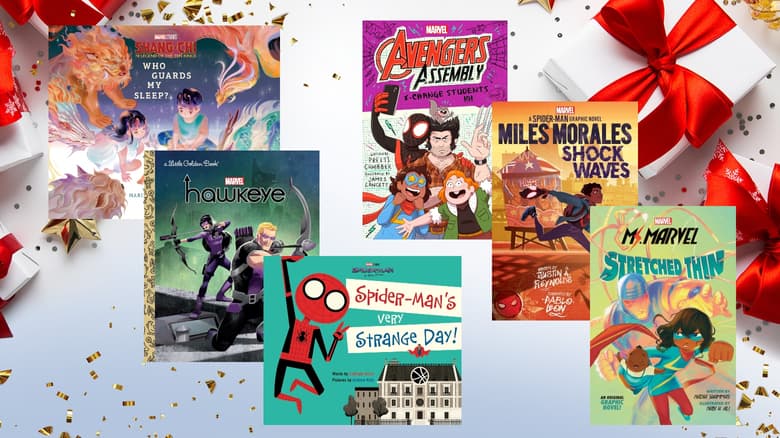 Whether you have a special budding Champion, Avengers Institute honor roll student, or S.H.I.E.L.D. cadet in your ranks, we want to be there every step of the way with stories to inspire creativity or courage or adventure from their very first board book to the Marvel take on classic Little Golden Books to middle grade tales of angst and so much more. 
The team here has rounded up this year's children's and YA releases, including a range of titles that would delight any type of Marvel fan of any age in your life!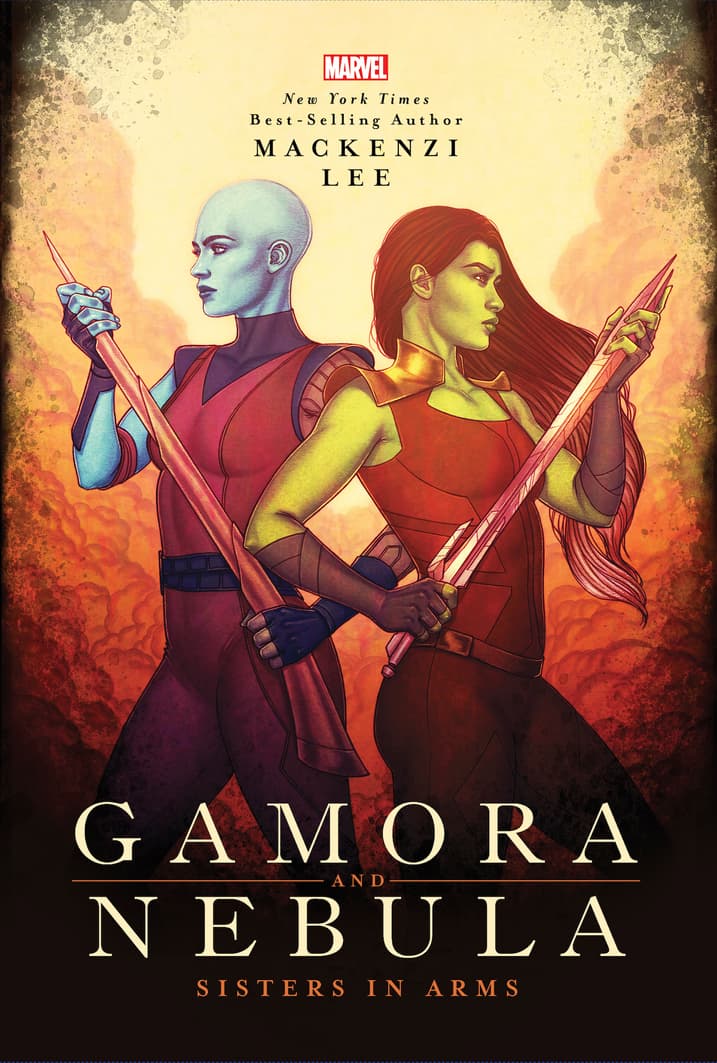 Age Range: Young Adult
Gamora arrives on Torndune—a once-lush planet that has been strip-mined for the power source beneath its surface—with a mission: collect the heart of the planet. She doesn't know who sent her, why they want it, or even what the heart of a planet looks like. But as the right hand and daughter of Thanos, and one of the galaxy's most legendary warriors, her job is not to ask questions. Her job is to do what she's told, no matter the cost. What she doesn't know is that her sister, Nebula, is in hot pursuit.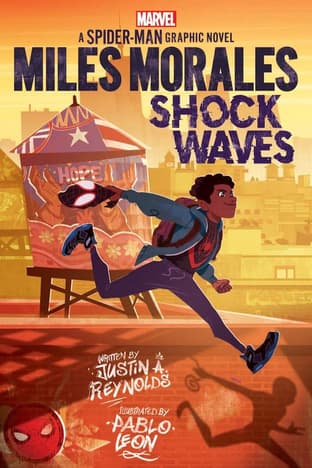 Age Range: 8-12
Miles Morales is a normal school kid who happens to juggle school at Brooklyn Visions Academy while swinging through the streets of Brooklyn as Spider-Man. After a disastrous earthquake strikes his birthplace of Puerto Rico, Miles springs into action to help set up a fundraiser for the devastated island. But when a new student's father goes missing, Miles begins to make connections between the disappearance and a giant corporation sponsoring Mile's fundraiser. Who is behind the disappearance, and how does that relate to Spider-Man?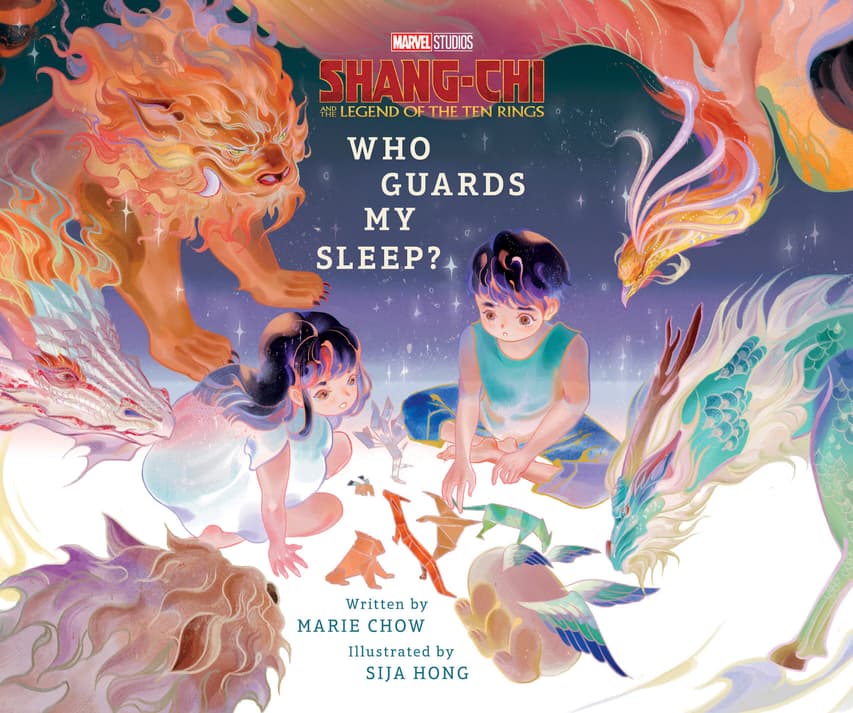 Age Range: 3-5
A beautifully illustrated picture book that will explore the fantastical elements of the Marvel Studios film Shang-Chi and The Legend of The Ten Rings while introducing readers to a child-aged Shang-Chi and his family.

Age Range: 2-5
Meet Marvel's greatest warrior, Shang-Chi, as he searches for adventure in a world full of danger! As a super spy and master of the martial arts, he teams up with super-powered allies such as Iron Man and the Mighty Avengers to save the day.
Miles Morales and Gwen Stacy team up with Peter Parker to fight no-good villains as an amazing group of friends who know how to save the day. Based on the hit pre-school animated series Marvel's Spider-Man and his Amazing Friends airing on Disney Junior, this Little Golden Book captures the show's fun, action, and life lessons that are just right for little heroes. In The Power of Three, Spider-Man and his fellow heroes learn that teamwork is the best way to bring down the bad guys.
Meet Marvel's ace marksman with a bow and arrow Hawkeye! Boys and girls will love this action-packed Little Golden Book as they learn about the Hawkeye's amazing arsenal of arrows as he fights side-by-side with his friends in Avengers against their greatest foes.
Fans of Spider-Man are sure to love this all-new Little Golden Book, featuring the Spectacular Peter Porker: Spider-Ham! Filled with thrills and laughs, boys and girls will love this light-hearted and humorous take on the Marvel universe with animal versions of their favorite characters and in which an ordinary spider becomes a pig-like web-spinning super hero!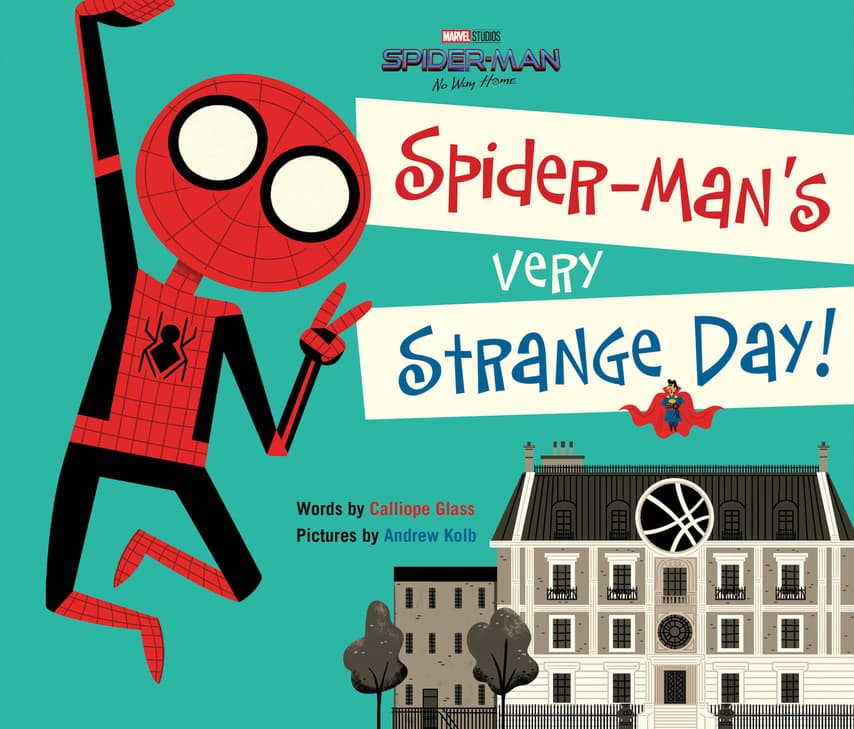 Age Range: 3-5
The duo that brought you Spider-Man: Far From Home: Spider-Man Swings Through Europe is back! Written by Calliope Glass and illustrated by Andrew Kolb, this picture book features the same vibrant, stylized art and entertaining storytelling style to tap into the third Spider-Man film from Sony and Marvel Studios. This delightful, stylized picture book will take Spider-Man and his friends to a whole new location-one packed full of mystery and magic just waiting to be explored.
Age Range: 8-12
Black Panther. Ruler of Wakanda. Avenger. This is his destiny. But right now, he's simply T'Challa, the young prince.
Life is comfortable for twelve-year-old T'Challa in his home of Wakanda, an isolated, technologically advanced African nation. When he's not learning how to rule a kingdom from his father-the reigning Black Panther-or testing out the latest tech, he's off breaking rules with his best friend, M'Baku. But as conflict brews near Wakanda, T'Challa's father makes a startling announcement: he's sending T'Challa and M'Baku to school in America.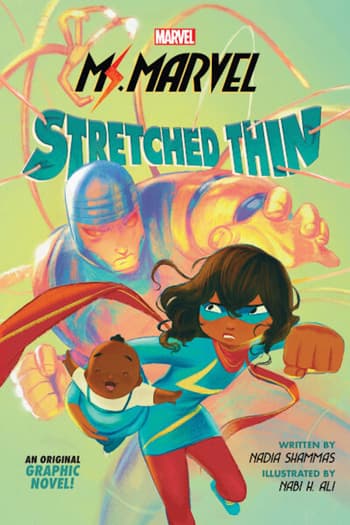 Age Range: 8-12
Kamala Khan (a.k.a Ms. Marvel) is stretched too thin—literally. She's having a hard time balancing schoolwork with being a good friend, being there for her family, becoming the best fanfic writer this side of the Hudson River... and, you know, becoming a super hero. She's tired and just barely keeping control, BUT she's handling it. Totally.
But when a mysterious robot tries to infiltrate Avengers Tower, it'll be up to Ms. Marvel to (again, literally) pull herself together, learn to ask for help, and fix the mess she's made before anyone gets hurt!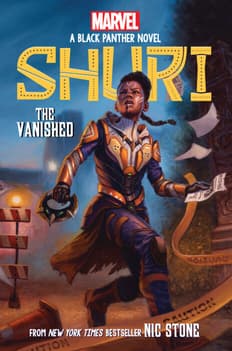 Age Range: 8-12
With the heart shaped herb thriving, a group of Wakanda's finest engineers working on expanding her dome technology, and the borders more fortified than they've ever been before, Princess Shuri can finally focus on what matters most: her training.

But before she can get started, a bigger problem rears its head. The princess hears whispers of exceptionally talented young girls across the world going missing. A young environmental scientist in Kenya, a French physics prodigy — the list of the missing keeps growing and growing. And when this mystery hits home in a way the princess would've never expected, there's no more time for hesitation: there are lost girls out there somewhere, and Shuri is determined to not let them be forgotten.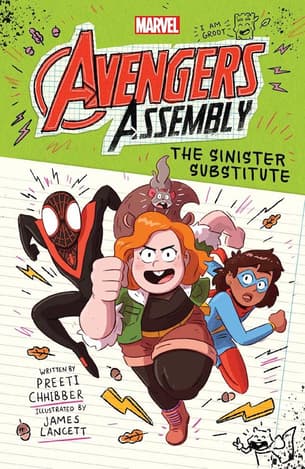 Age Range: 8-12
A group of new teachers arrives at Avengers Assembly, and not everyone is who they seem! Kamala, Doreen, and Miles are back at Avengers Assembly for a new semester! When Captain Marvel announces she's adding staff to the school, the students aren't sure who could possibly join -- but it looks like Cap went above and beyond, and the school is full of new teachers!
With all these new teachers, it's hard to keep track of who's teaching what, and what they're supposed to be learning. And some of these teachers are really not acting like heroes at all, but more like... super-villains? All that new staff has created a lot of confusion that is ripe for exploiting! Someone is impersonating students and teachers, using lies and deception to break up the new generation of heroes. Can Doreen and her friends get to the bottom of this scandal? Or will this be the end of the Avengers Assembly?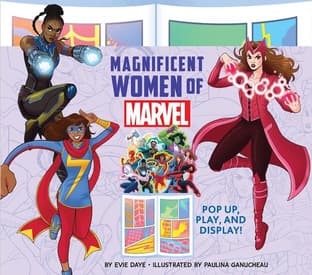 Age Range: Baby-6
You can beat the odds like Black Widow. You can study the world like Shuri. You can carve your path through the sky like Captain Marvel.
This fun, interactive book brings some of your favorite women of Marvel to life––from Scarlet Witch to Ghost-Spider to Storm, and more! Each spread includes a simple message, fun facts, and a beloved hero that readers can move and fold up. When you take the book jacket off and pop up the characters on each page, you can display a dynamic scene showcasing the ultimate Super Hero team. Innovative and boldly designed, this is the perfect gift for Marvel fans of all ages!
Want to stay on top of everything in the Marvel Universe? Follow Marvel on social media—Twitter, Facebook, and Instagram—and keep watching Marvel.com for more news!
The Hype Box
Can't-miss news and updates from across the Marvel Universe!