Culture & Lifestyle
Published February 10, 2022
How-To Guide: Yelena Belova's Round and Fishtail Braid Team-Up on 'Hawkeye'
See the braids in action on Marvel Studios' 'Hawkeye' and 'Assembled: The Making of Hawkeye,' both now streaming exclusively on Disney+!
With her on-screen debut in Marvel Studios' Black Widow and her most recent appearance in Marvel Studios' Hawkeye on Disney+, Yelena Belova has more than her proven status as a deadly assassin, a loyal sister, and of course, a style icon.  
As if her striking exits out windows and over rooftops weren't eye-catching enough, her show-stopping braid in Hawkeye's final episode definitely had the power to turn heads.  
Here's a how-to guide to help you recreate her four-part round and fishtail braid for your first trip to New York, meeting a new friend for macaroni, or ideally both!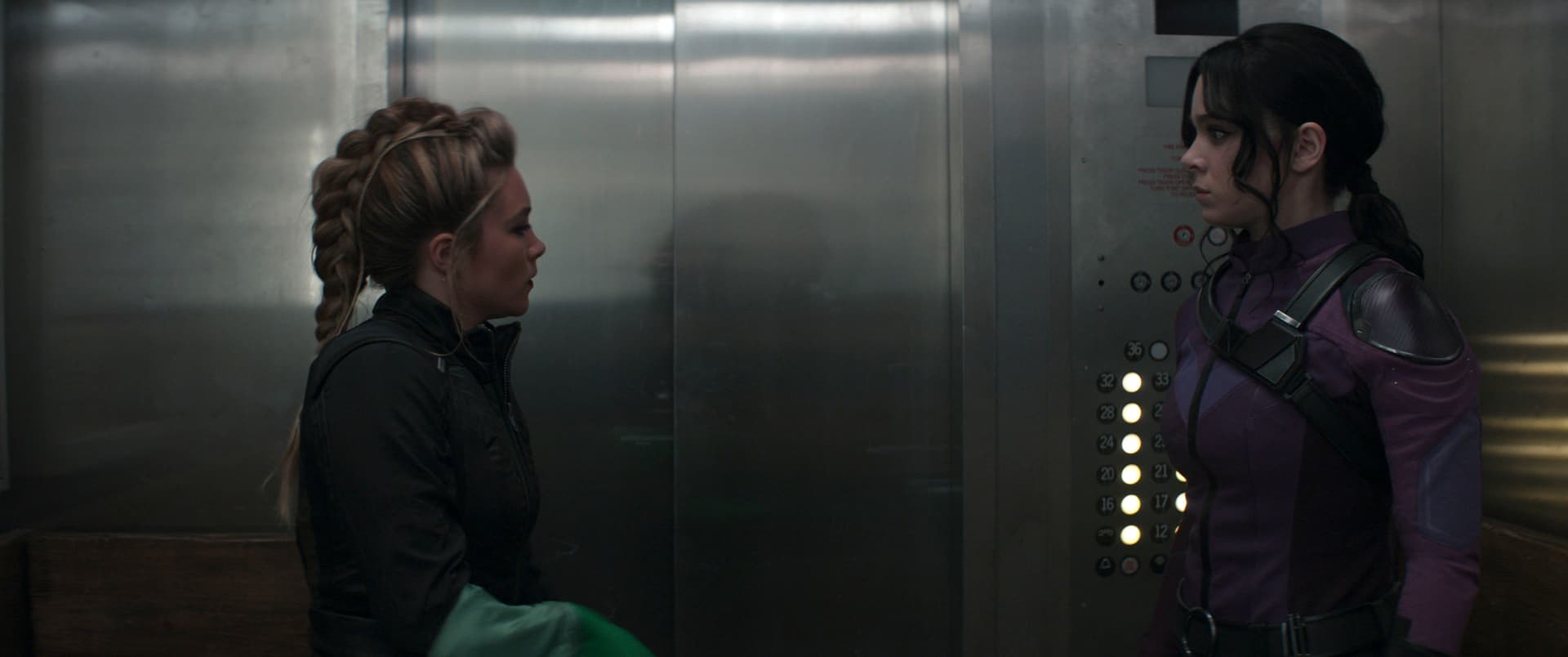 Yelena Belova-Inspired Round and Fishtail Braid
Model and instructions by: Lauren Murray
Step 1: First, gather a section of hair over the center of the forehead leaving some pieces of hair free on the front sides of that section for Yelena's flyaways. Twist that center section and push it forward on your scalp to create a front poof. Secure that poof in place with bobby pins over the twist. You can fluff the front of the poof gently with a comb as needed for added volume.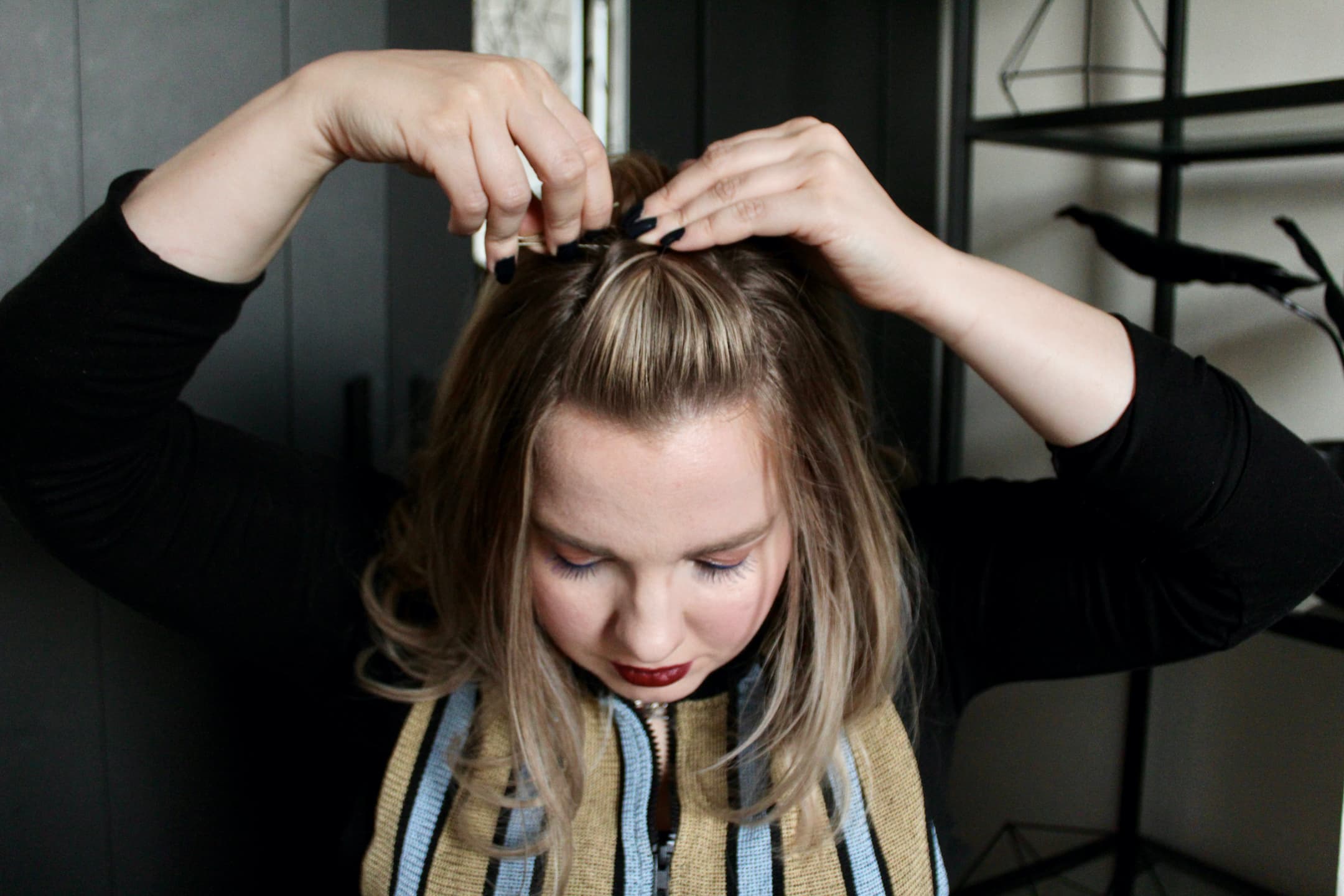 Step 2: Gather a small section on the right side of that front poof and begin braiding a fishtail braid. This fishtail braid will rest on the right side of the main round braid.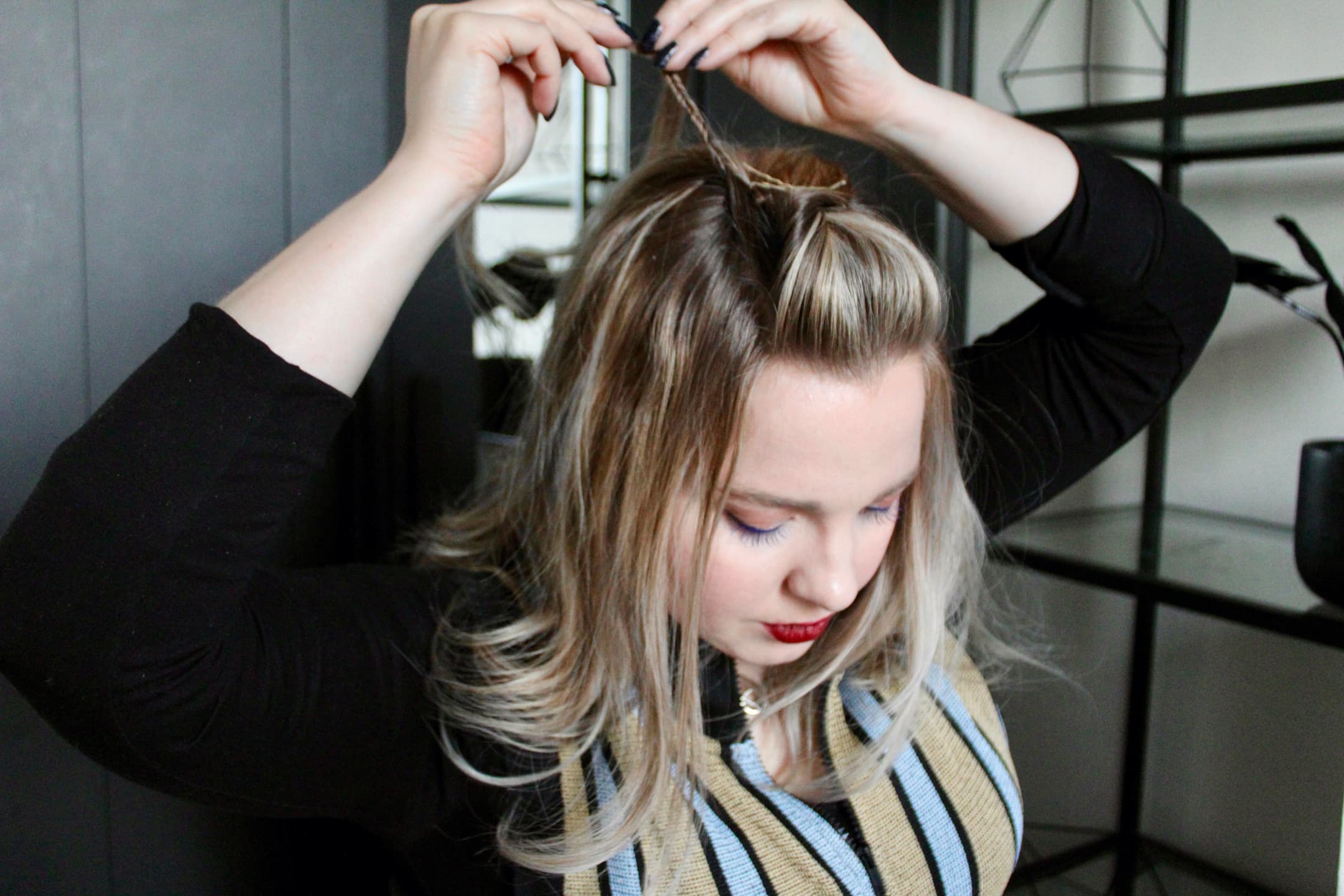 Step 3: A fishtail braid is created by first dividing that new section of hair into halves and then taking a small portion of hair from the outside of each half section and adding it to the inside of the other half section, alternating the sections as you go.
Be sure to keep pulling this braid tightly as you weave to create its compact appearance. This step should take a bit of time. Once you reach about an inch or two from the ends of your hair, secure the fishtail braid with an elastic. If you'd like, you can pin it up with the poof so it's out of your way as you work on the round braid.
Step 4: Before beginning work on the main round braid, it's helpful to use a hairbrush to brush your hair towards the back of your head on either side of your face, almost as if you were preparing to put your hair up in a ponytail. This will make it a bit easier to keep the hair flat as you braid.
Step 5: At the crown of your head, separate your hair into four sections by first making two new sections, one on each side of the center poof. Then, use the hair pinned behind your center poof and divide it in half so it may serve as the two remaining center sections.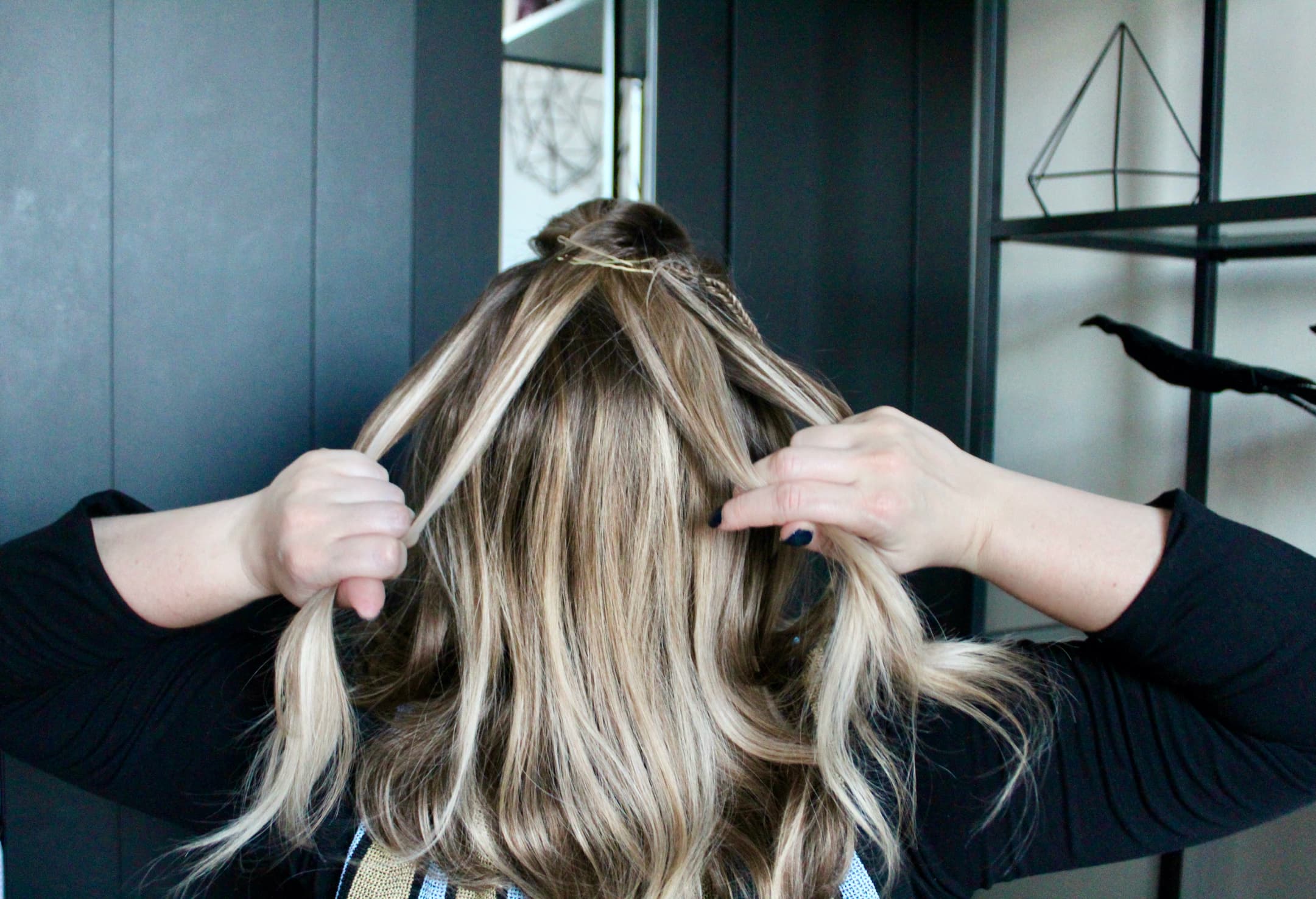 Step 6: As you weave the round braid, think of the first section on each side of your head as section one with the sections next to it as sections two, three, and four in each direction.
Take the first section on the far right side of your head and bring it underneath the second and third sections of hair.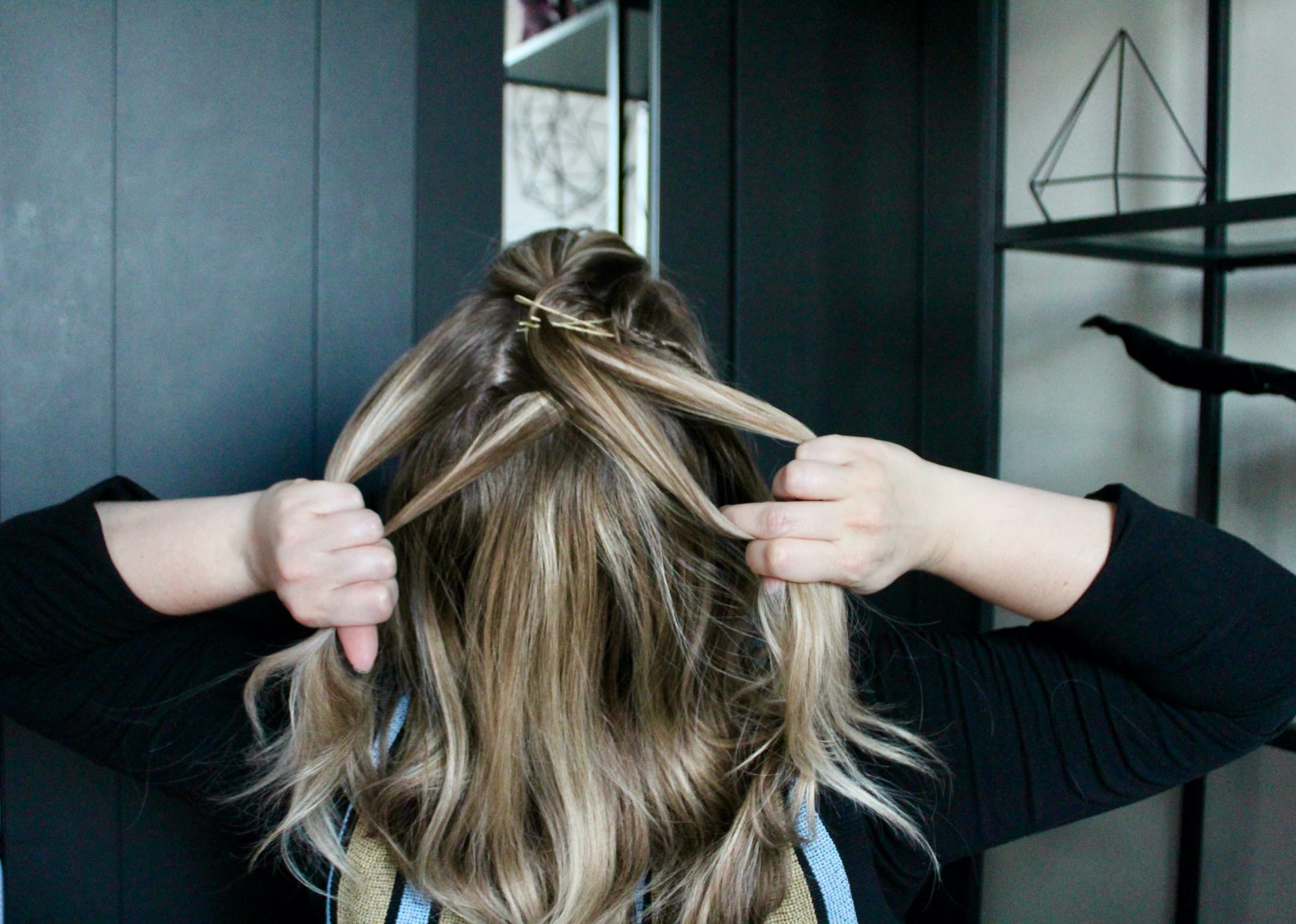 Step 7: Once that first section is underneath the third section, bring the first section up and over, wrapping the first section over the third section.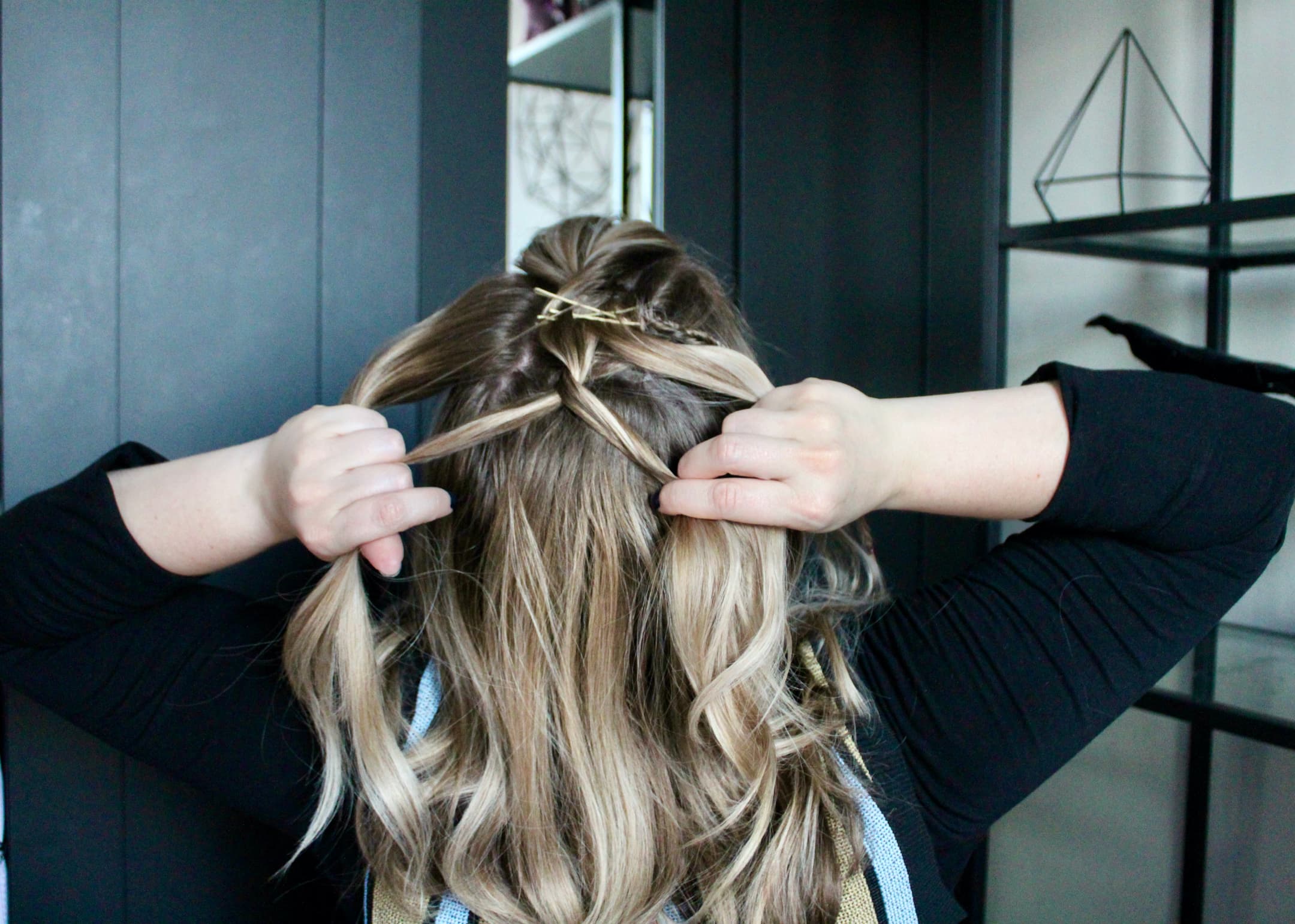 Step 8: Next, you'll do the same thing on the left side. Move that first left section under the next two adjacent sections, and then wrap the first section over the third section.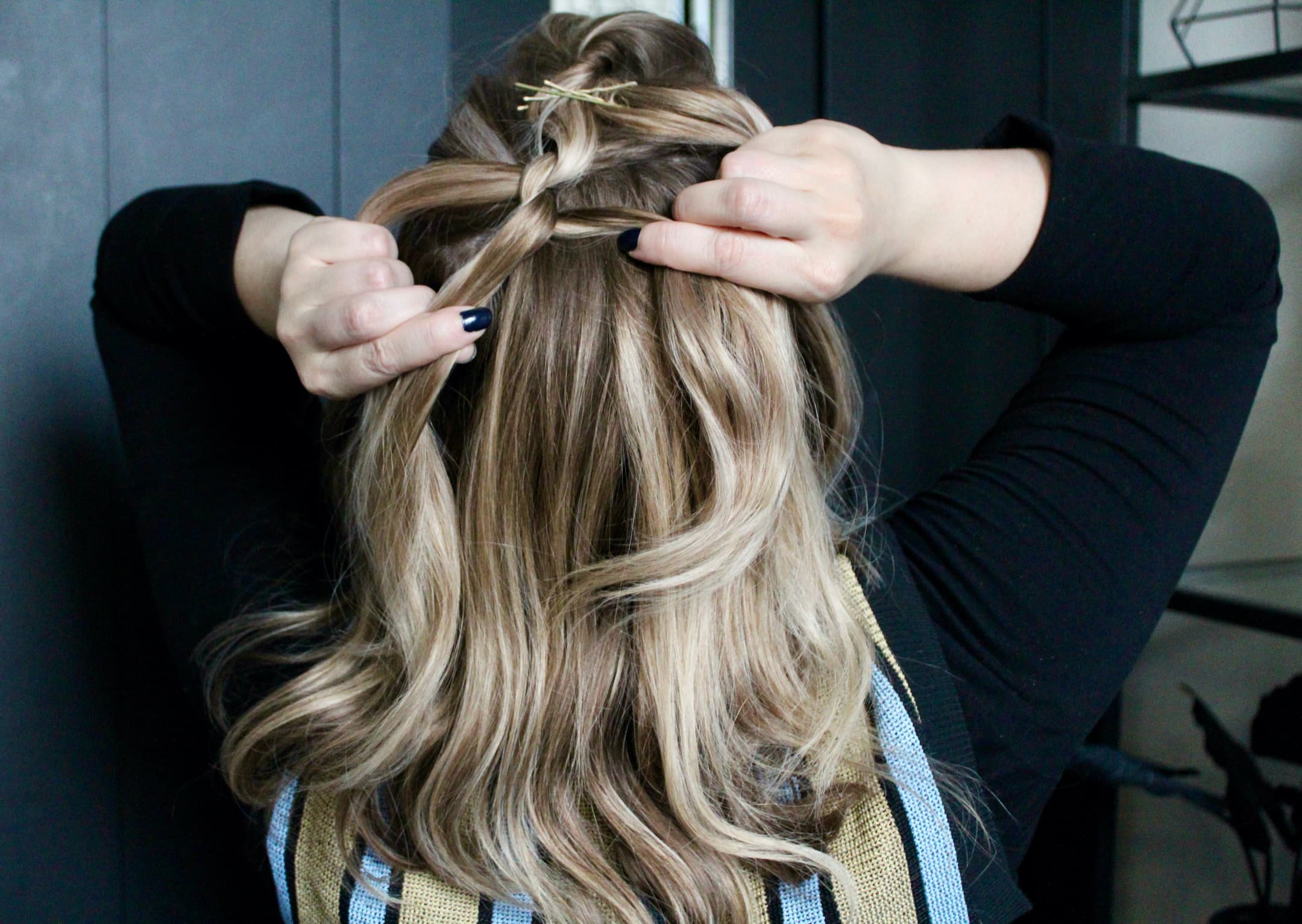 Step 9: From here onward, you'll do a slight variation of the above same steps by adding in additional hair on each side to that first section, similar to braiding a French or Dutch braid. Just as before, that first section, now with additional hair, goes under the second and third sections directly adjacent and then twists over the third section.
Step 10: Keep doing this same step while alternating sides. Do your best to keep pulling the braid tightly as you weave and be mindful as you pull additional hair from the sides that that hair stays as flat as possible against your head.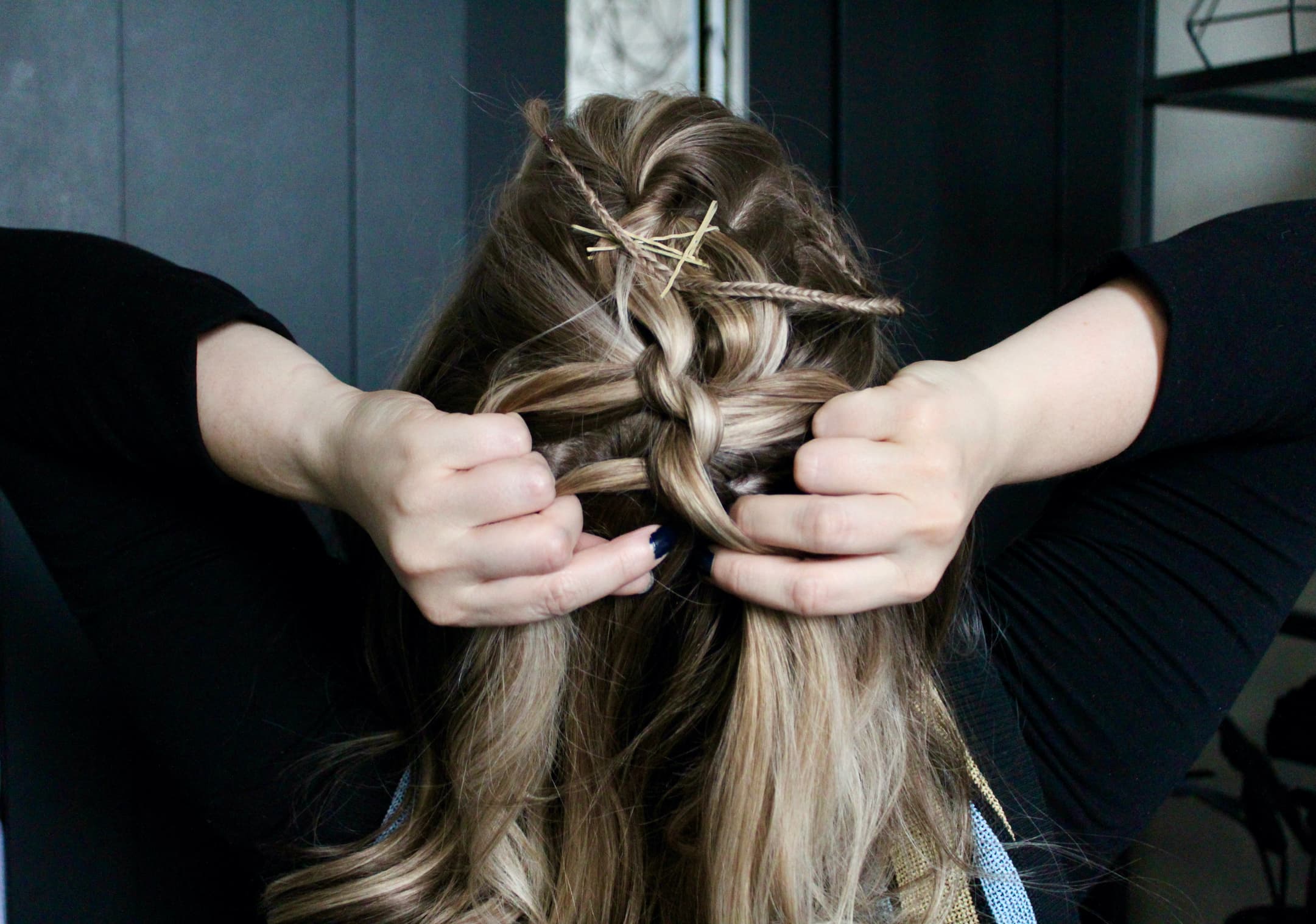 Step 11: When you run out of hair on either side of your head to add into the first sections, just use the length of your hair and continue the same pattern of weaving all the way down.
When you reach about an inch or two before the ends of your hair, secure the round braid with an elastic.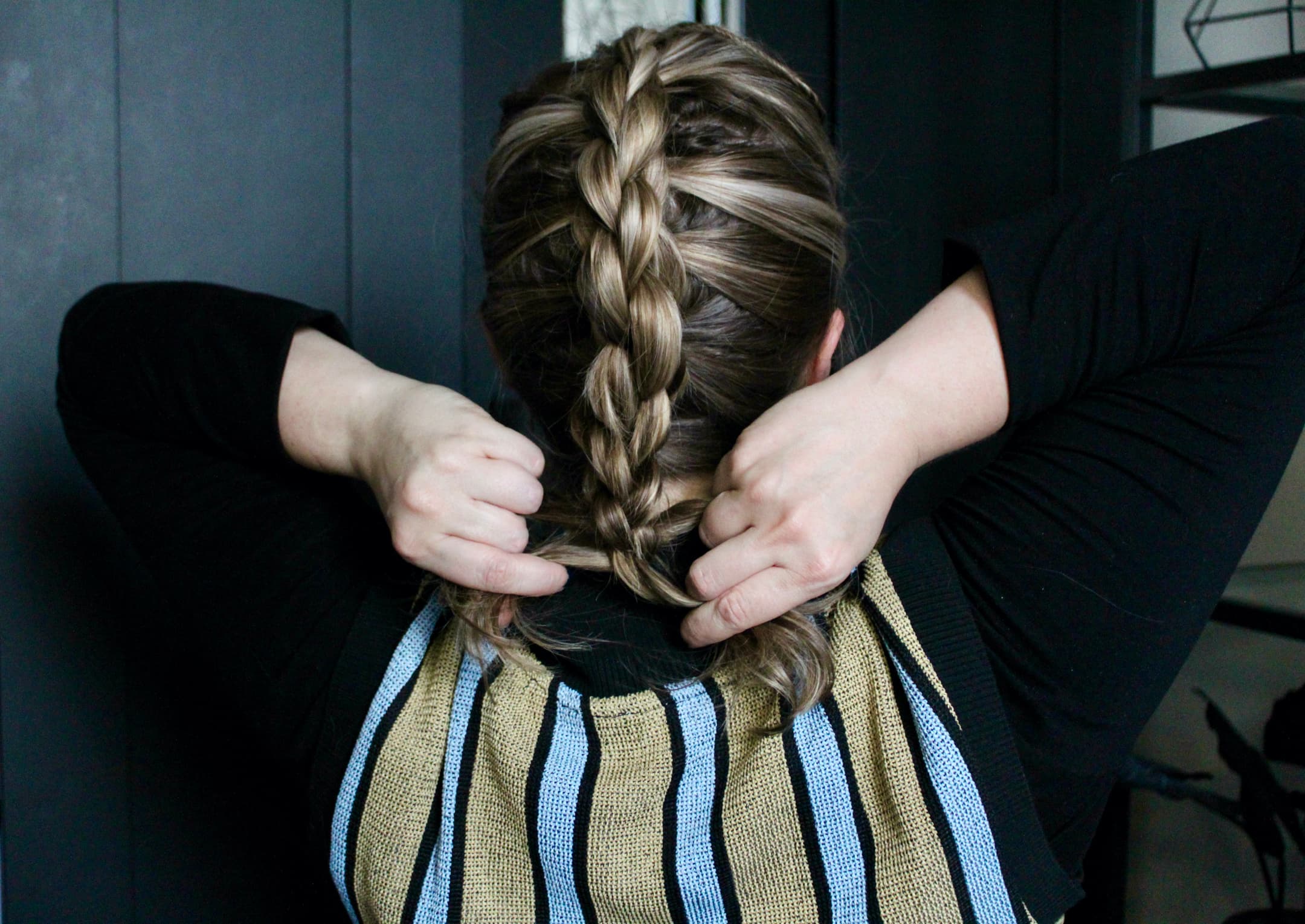 Step 12 (Optional): For the finishing touches, you can feel for the centermost sections of the finished round braid and gently pull them out to give them more volume. Be careful about loosening the braid too much; small pulls for volume are best.
Use small bobby pins underneath the fishtail braid so it stays flat and in place against the right side of the main braid.
Step 13: Finally, carefully release a few more flyaways around the face to complete the look.
The Hype Box
Can't-miss news and updates from across the Marvel Universe!