Culture & Lifestyle
Published August 9, 2019
Iron Man Welcomes Captain America to the 21st Century with New Music From Indie Rock Band Joywave
Listen to their new single 'Obsession'!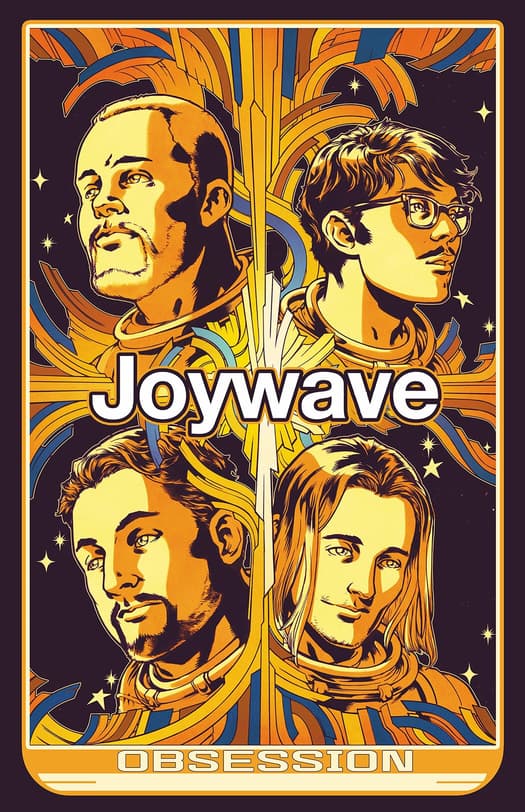 All the way from Earth-77777, the Marvel Universe welcomes indie rock band Joywave!
Every single Marvel big fight scene is accompanied by a fast-tempo'd track to get your adrenaline pumping. But what do our heroes here while in battle?
Captain Marvel hears "Ride of the Valkyries." Thor naturally listens to metal. While our once frozen in ice Captain America just has an internal loop of '70s soul that Fury had loaned out to him, something Iron Man needs to remedy to help his colleague and friend get with the times.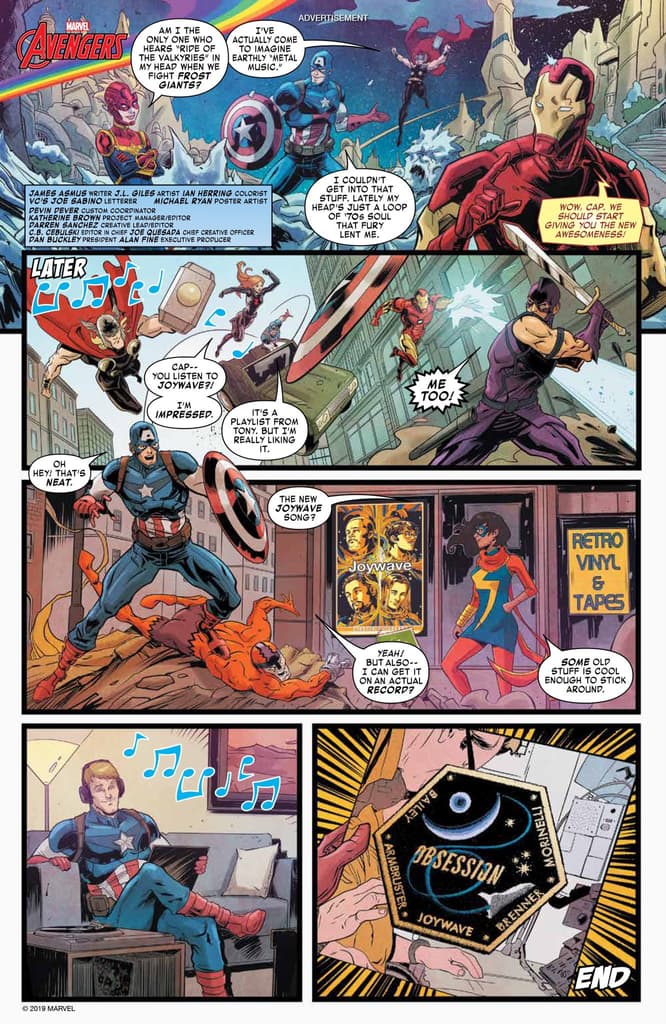 You can always depend on Tony to be current with the freshest beats, and we've even got Kamala's seal of approval!
After a long day of saving the world, unwind with the latest track from Joywave — "Obsession" — check out their Visualizer video below:
"I'm sure I'm not the only person who does this, but I have a tendency to latch onto work, or art, or any number of things, to keep other, scarier thoughts in check," shared Joywave vocalist Daniel Armbruster, speaking about the "Obsession" track.
"As long as I'm focused and feel a sense of purpose, I'm ok. I've always had this fear that if I stop and look behind me I'll say 'wow, I've come really far' or 'wow, I'm really high up right now' and fall. I meant that figuratively of course, unless I'm in a glass elevator. I hate glass elevators," continued Armbruster.
Joywave, comprised of Armbruster on vocals, Paul Brenner on drums, Joseph Morinelli on guitar, and Benjamin Bailey on keyboard/guitar, has just announced their North American tour with Bastille for later this year in October/November. The album release of "Possession" is scheduled for 2020.
See the comic within the pages of Marvel Comics on-sale this week!
The Hype Box
Can't-miss news and updates from across the Marvel Universe!