Culture & Lifestyle
Published May 6, 2020
Marvel Battle Royale 2020: Kitty Pryde vs. Ms. Marvel
Vote now as the tournament continues!
The Marvel Battle Royale 2020 is sponsored by State Farm.
Face front, True Believers! The Marvel Battle Royale 2020 features 16 of your favorite characters going mano a mano! Every 24 hours, you'll be able to vote on who moves on to the next round—all the way until there's only one supreme Super Hero left standing! And it's continuing apace right now!
But first, who won yesterday's matchup between Spider-Man and Deadpool?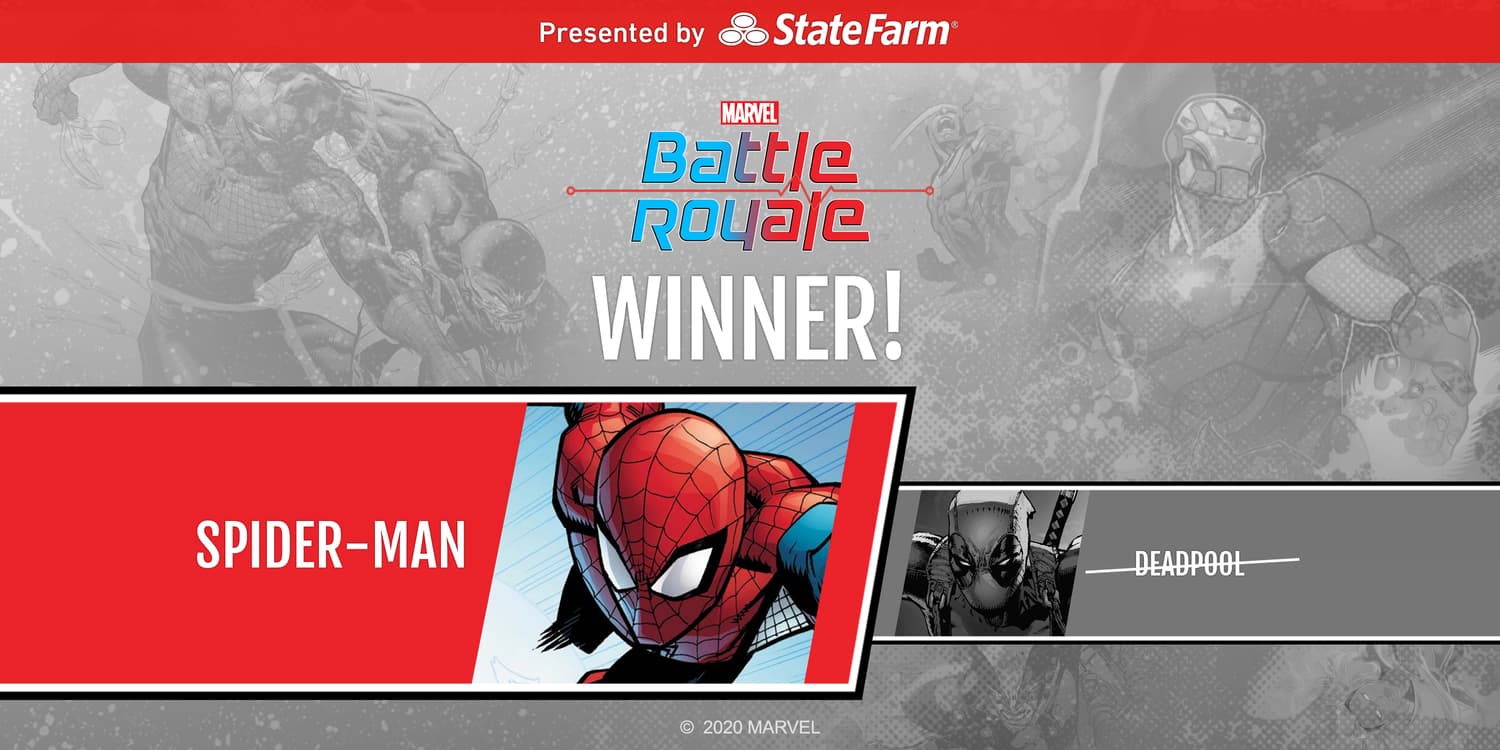 The wondrous Web-Head, of course! Here's what the bracket looks like now...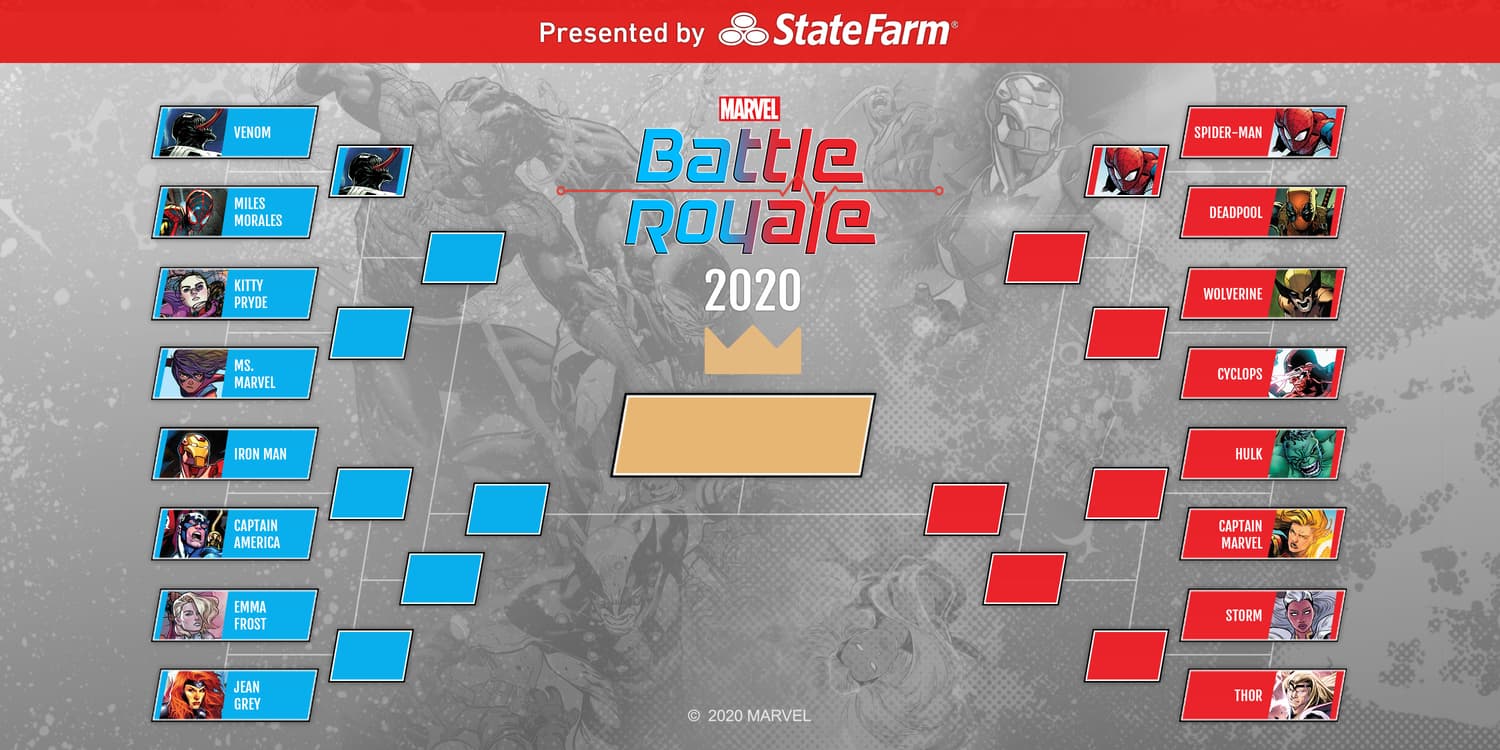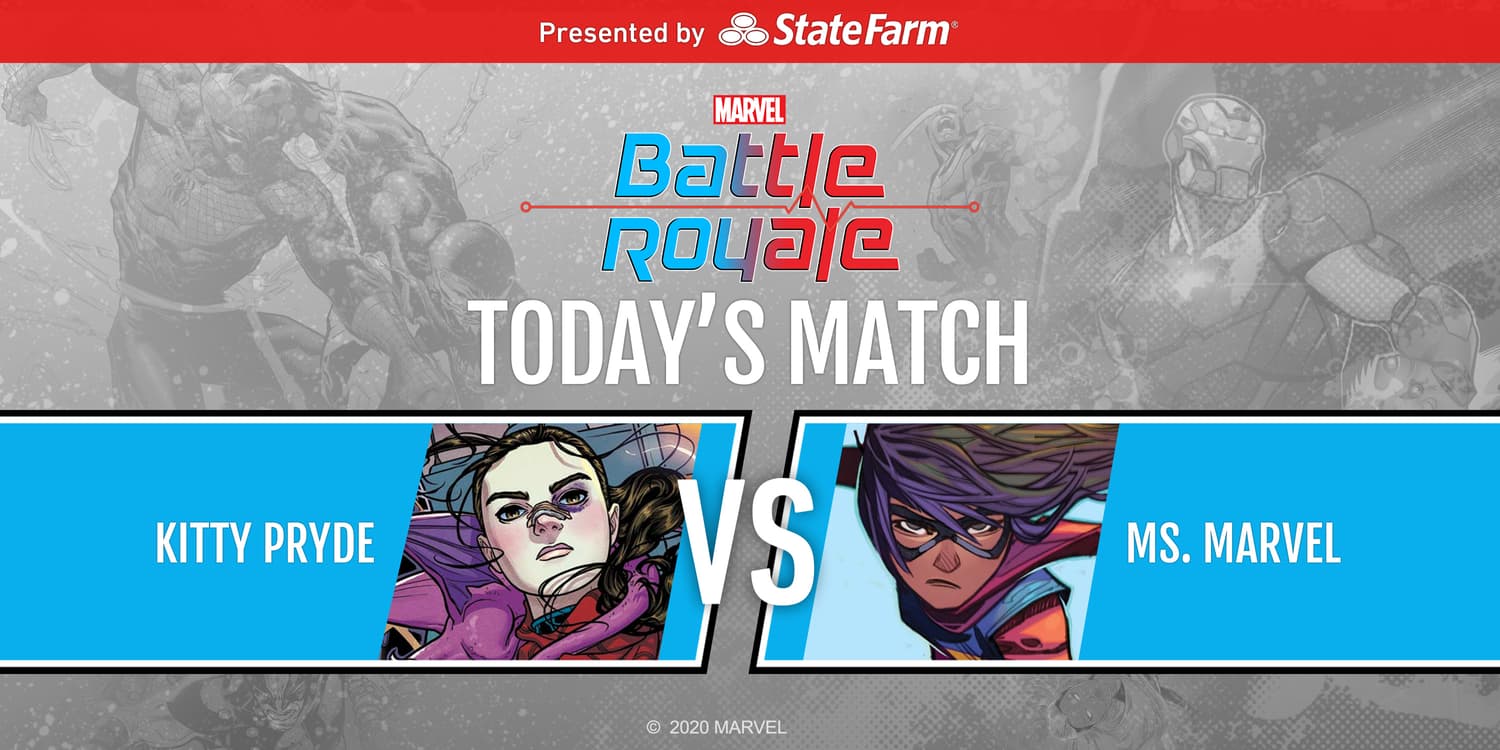 So, who takes it? The magnificent mutant, with her fantastic phasing abilities (plus her new crew of pirates, ship, and reign over international waters)? Or New Jersey's finest, with her embiggening limbs and shape-shifting powers (and her own one-of-a-kind supporting cast)? Stalwart MS. MARVEL colorist Ian Herring—the all star behind Kamala's signature and spectacular color palette across series—has this to say about why she'd be the winner... 
"Kamala would win because of her advanced knowledge of comic plot structure.
"No matter where Kitty Pryde goes, Kamala would be one step ahead, ready with an embiggened boot!"
Boom! Both Super Heroes have always stood as two of the brightest presences and freshest voices in the mighty Marvel Universe, but who reigns supreme when they go head-to-head!?
Members of the Merry Marvel Marching Society, it's time for you to decide who wins. Head over to Marvel's Twitter, Facebook, or Instagram to cast your ballot in this thumpin' throwdown...right now!
Stay tuned to Marvel.com for more on the Marvel Battle Royale 2020! Onward!
The Hype Box
Can't-miss news and updates from across the Marvel Universe!