Culture & Lifestyle
Published June 23, 2020
Channel Your Inner Art Powers with 'Marvel Super Hero Adventures' Coloring Pages
New episodes are available now on Marvel HQ!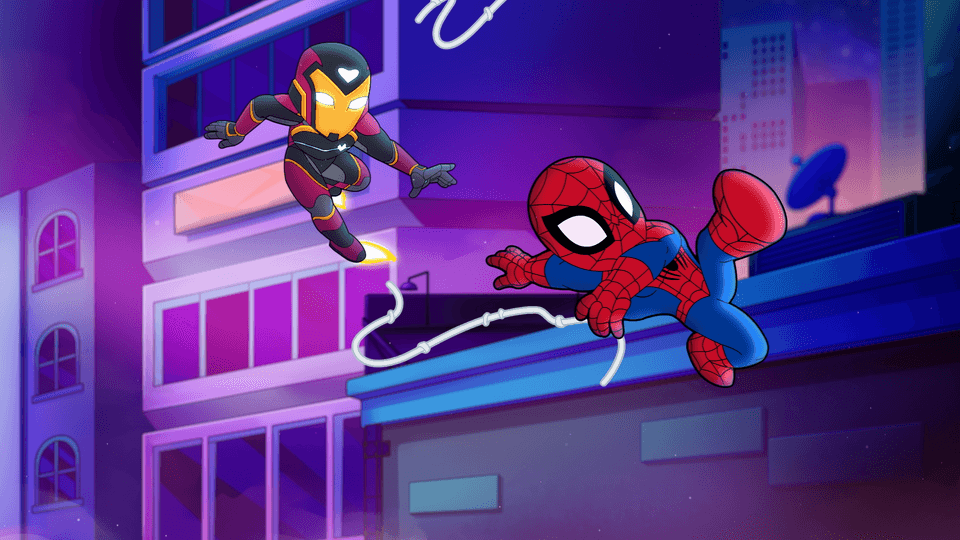 Looking for a way to join up with your favorite Super Heroes without going too far from home, and also calling on your artistic ability? To celebrate the new season of Marvel Super Hero Adventures – the first five episodes available now on Marvel HQ! — check out some action-packed coloring sheets featuring Captain America, Iron Man, Black Widow, and more! 
Our friends over at the Disney Parks Blog have a whole collection of images available, as part of the ongoing #DisneyMagicMoments series. Kids of all ages (and adults!) can channel their inner art powers via markers, crayons, or whatever art supplies you might have.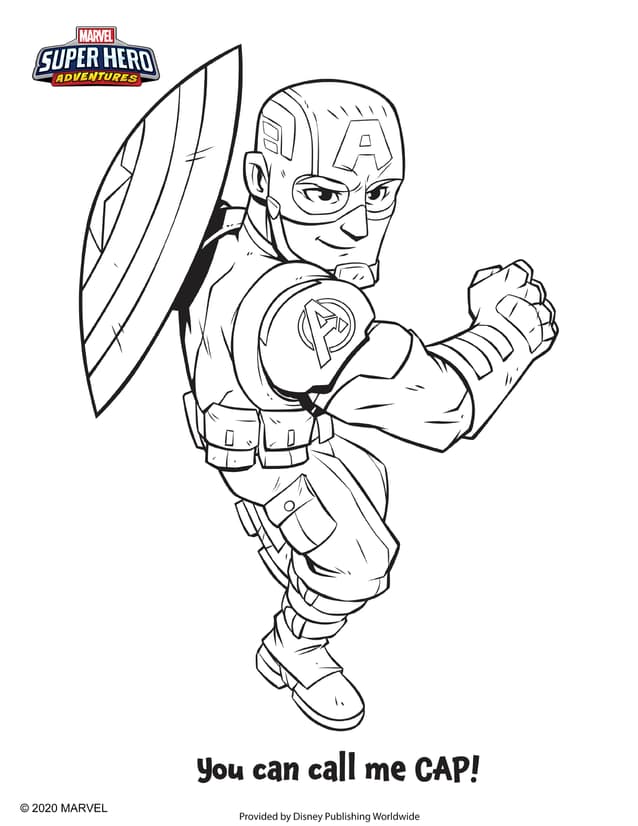 Head over to the Disney Parks Blog to check out all the available images, and tune-in to the brand new Marvel Super Hero Adventures episodes below! 
Spidey swings into his arc-powered pal, Ironheart, as the entire city loses electricity! With Ironheart's suit shorting out too, these amazing friends will need to find a creative solution together. 
When Hulk has his super-strength stolen by the maniacally magical Morgan Le Fay, he and Spidey are forced to think outside-the-box and remember that an open mind is a great tool for saving the day! 
Spidey and Captain America learn a thing or two about responsibility when Cap decides to leave his new Victory Bike unlocked, only for it to get hijacked by the belligerent cyborg-space-bunny Blackjack! 
Mr. Fantastic and Spidey are building a brand-new Web-Jet when they're visited by Mittens the cat. Spidey promises Mr. Fantastic that he'll put Mittens outside but doesn't keep his promise, leading to catastrophic kitten chaos! 
Diamonds are being stolen one-by-one from the jewelry store, so Spidey partners up with The Invisible Woman, aka Sue Storm, to solve the mystery! Who could it BEE? 
Want to stay on top of everything in the Marvel Universe? Follow Marvel on social media—Twitter, Facebook, and Instagram—and keep watching Marvel.com for more news!
The Hype Box
Can't-miss news and updates from across the Marvel Universe!