Culture & Lifestyle
Published February 13, 2023
The Marvel Books to Grab in Stores This Month
Read all-ages adventures starring Ant-Man and the Wasp, go inside the sisterhood of Gamora and Nebula, and revisit the Art of Marvel Studios' 'Shang-Chi.'
Arriving in book stores this month! Get ready for a fresh slate of all-new Marvel books, primers, and collectors' edition specials, ready to be picked up and read by you. Revisit the highly visual world of Marvel Studios' Shang-Chi and the Legend of the Ten Rings, introduce your youngest readers to the (teeny) world of Ant-Man and the Wasp, and learn from Marvel maestros—writers and artists—how an Avengers comic gets made. Here's our complete roundup of Marvel books to add to your stack!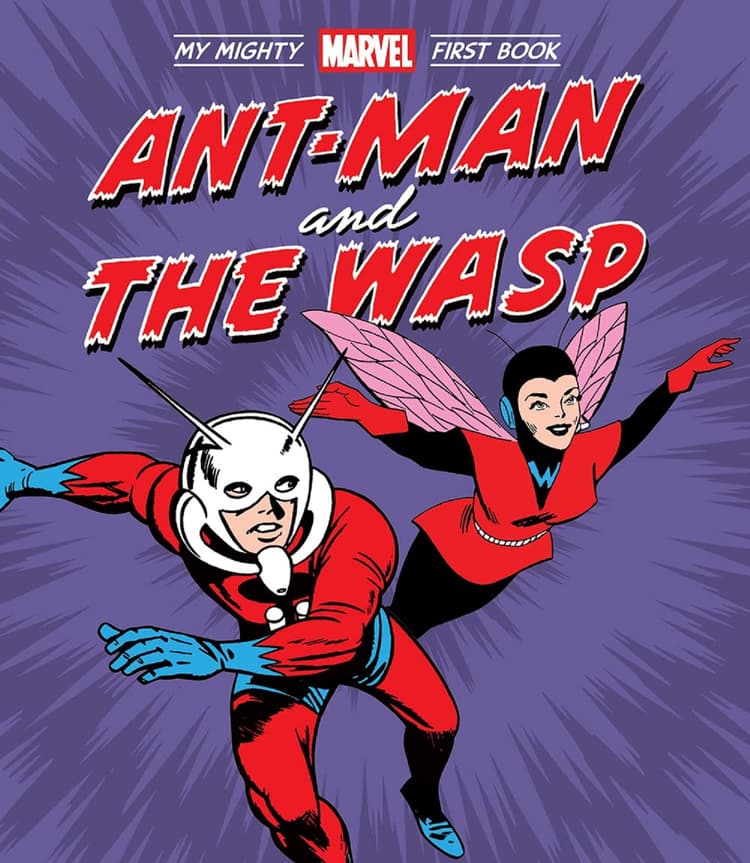 Published by Abrams Books: Meet the world's greatest heroes, as drawn by the world's greatest creators! Ant-Man and the Wasp are some of Earth's biggest (and smallest) heroes yet. Grow and shrink with the characters while learning all about their technology, abilities, and friends in this bright and colorful board book, with art from the classic comics. Vivid colors and three special gatefolds make for a fun-filled read that is perfect for the youngest kids and longtime Marvel fans alike.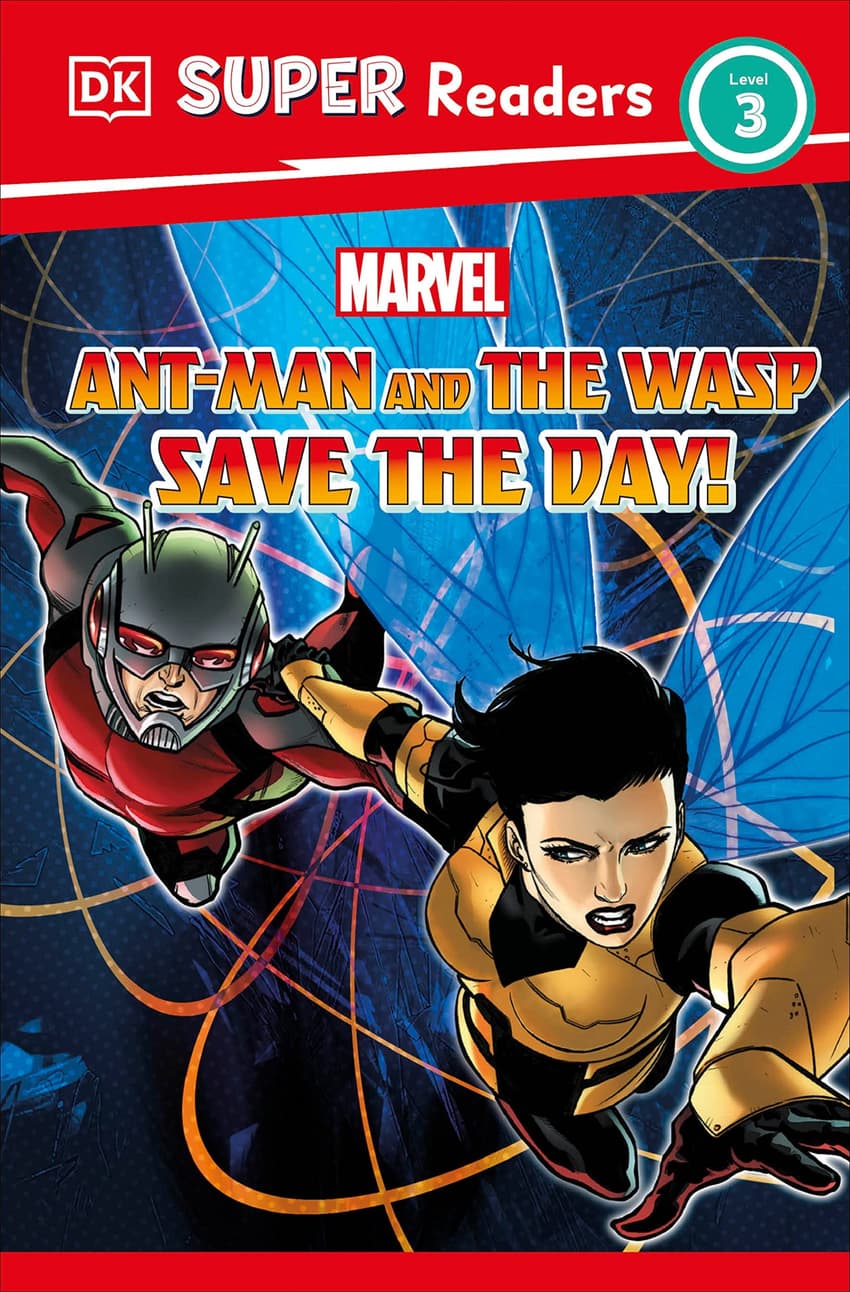 Combining DK Books' four-level reading program with the ever-popular Marvel comics, this Level 3 DK Reader book will help kids learn how to read and learn to love reading!
Meet Scott Lang and Janet Van Dyne who team up to form the pocket-sized Avengers: Ant-Man and the Wasp! Learn to read and join in the action as this tiny but unstoppable team takes on their enemies and saves the world! Exciting images, simple vocabulary, and a fun quiz will engage young Super Hero fans and help them build confidence in reading.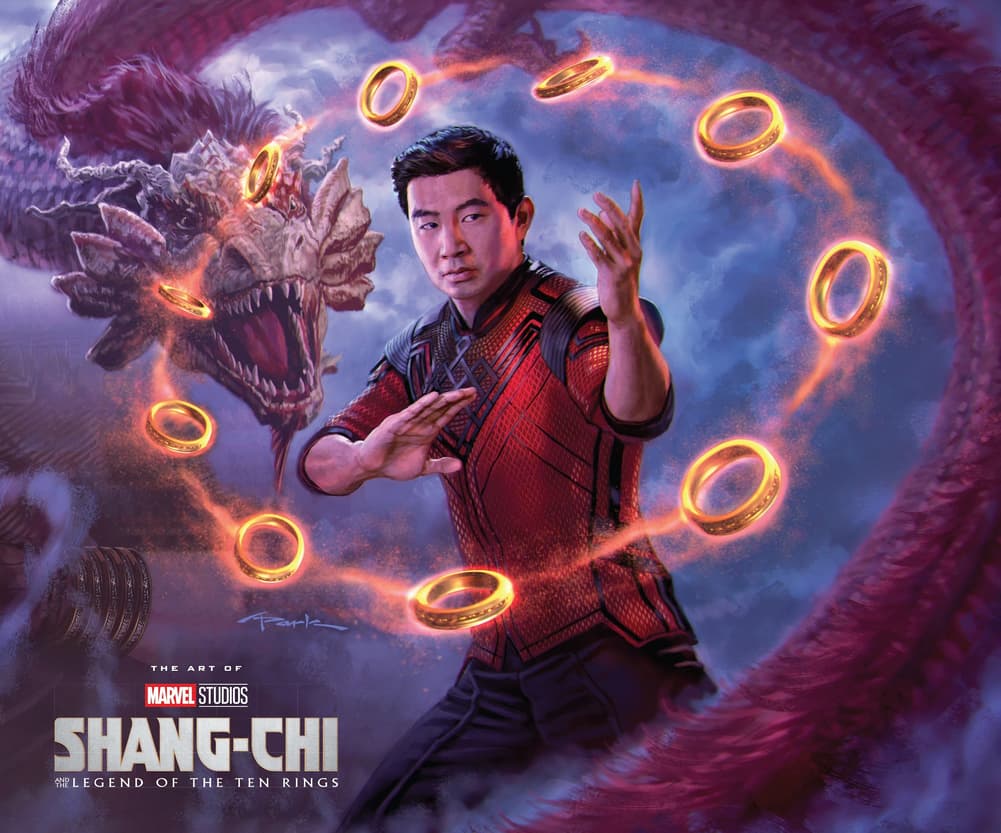 Marvel Studios' Shang-Chi and the Legend of The Ten Rings stars Simu Liu as Shang-Chi, who must confront the past he thought he left behind when he is drawn into the web of the mysterious Ten Rings organization. Continuing their popular "Art Of" series of movie tie-in books, Marvel Studios presents another blockbuster achievement! Featuring exclusive concept artwork and in-depth interviews with the creative team, this deluxe volume provides insider details about the making of the highly anticipated film.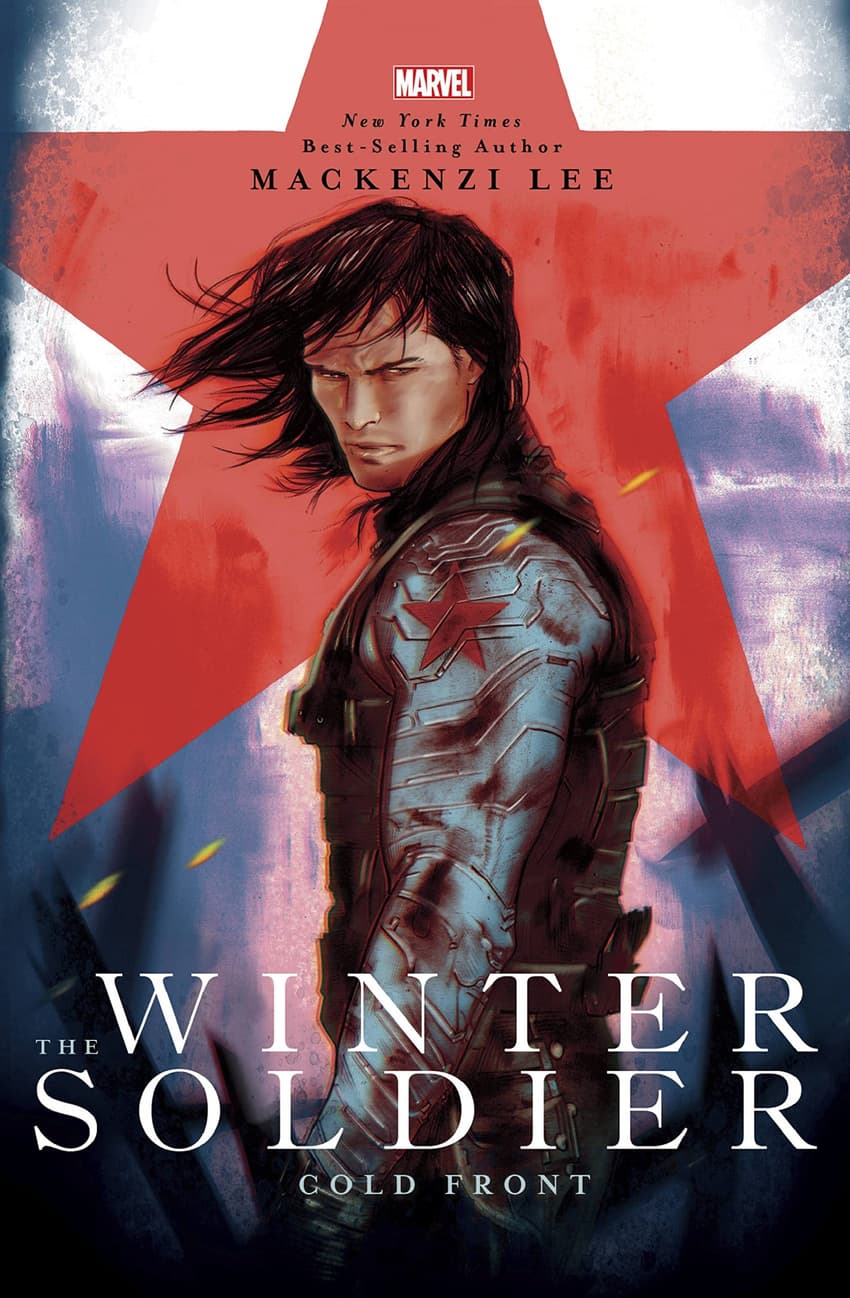 In The Winter Soldier: Cold Front, New York Times best-selling author Mackenzi Lee explores the youth of one of Marvel's most compelling characters, James Buchanan "Bucky" Barnes―and the enemy soldier he is forced to become.
1954: The Winter Soldier is the Soviet Union's greatest weapon. Assigned the most dangerous covert missions from the USSR's secret military branch, and guided by a handler who knows him better than he knows himself, he has only one purpose: to obey orders. But he wasn't always the Winter Soldier…
1941: As World War II begins, sixteen-year-old Bucky Barnes is determined to enlist in the US army―if only the local commander will stop getting in his way. When Bucky is offered enrollment in a training program with the British Special Operations Executive―the UK's secret service―he leaps at the chance to become a hero. But Bucky has hardly touched down in London when he finds himself running from a mysterious assassin and accompanied by an English chess champion fond of red lipstick and double crosses. She's in possession of a secret every side is desperate to get their hands on. If only they knew what it was…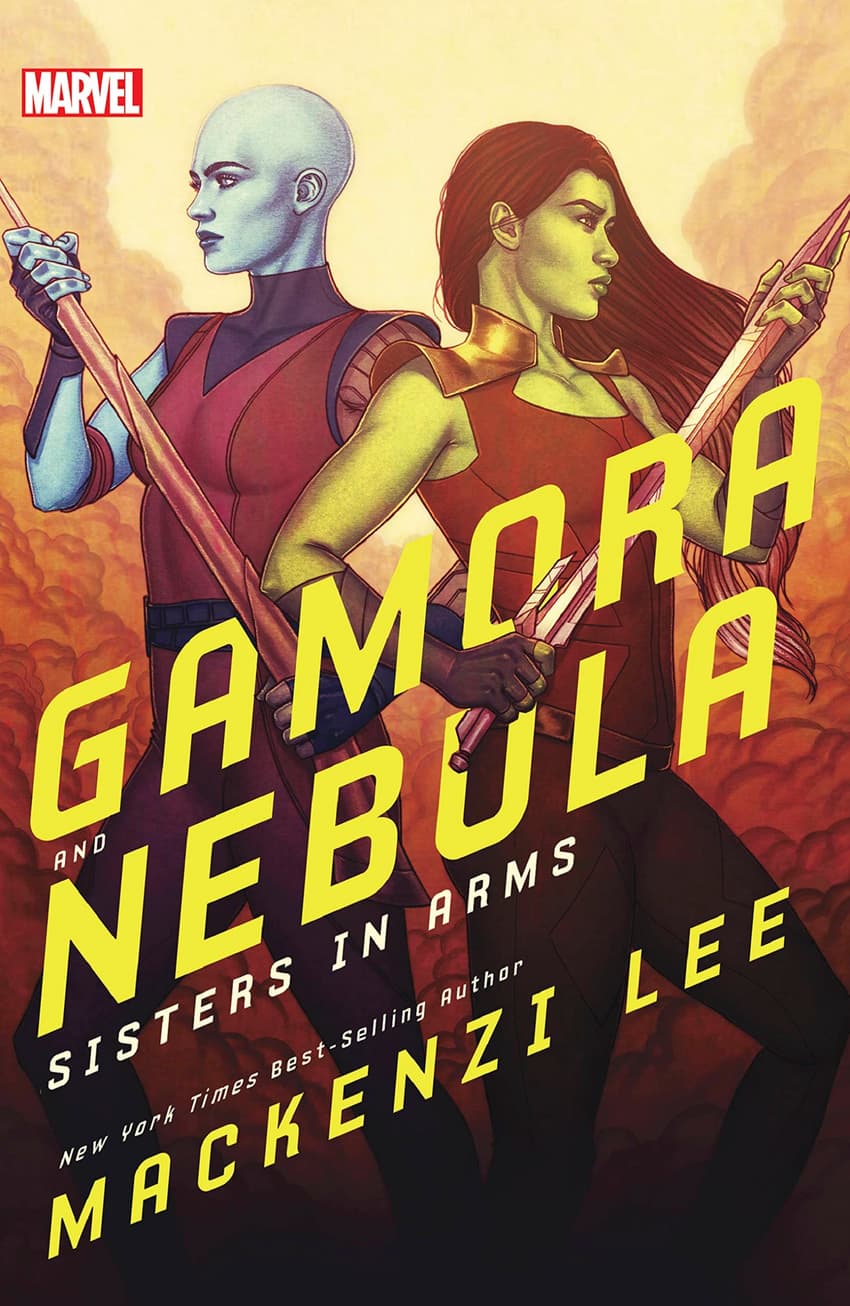 The second book in the hit series from author Mackenzi Lee, now available in paperback!
Gamora arrives on Torndune—a once-lush planet that has been strip-mined for the power source beneath its surface—with a mission: collect the heart of the planet. She doesn't know who sent her, why they want it, or even what the heart of a planet looks like. But as the right hand and daughter of Thanos, and one of the galaxy's most legendary warriors, her job is not to ask questions. Her job is to do what she's told, no matter the cost.
What she doesn't know is that her sister, Nebula, is in hot pursuit. Nebula has followed Gamora to Torndune in hopes of claiming the planet's heart first and shaming her sister as vengeance for the part she played in Nebula losing her arm. While Gamora falls in with a group of miners attempting to overthrow the tyrannical mining corporation that controls their lives, Nebula allies herself with the Universal Church of Truth, whose missionaries wait on every street corner to recruit more followers and tithes for the Matriarch. But the closer they get to the heart of the planet—and to each other—the closer they get to uncovering the truth of what brought them there and the role they may unknowingly be playing in a twisted competition with galactic consequences.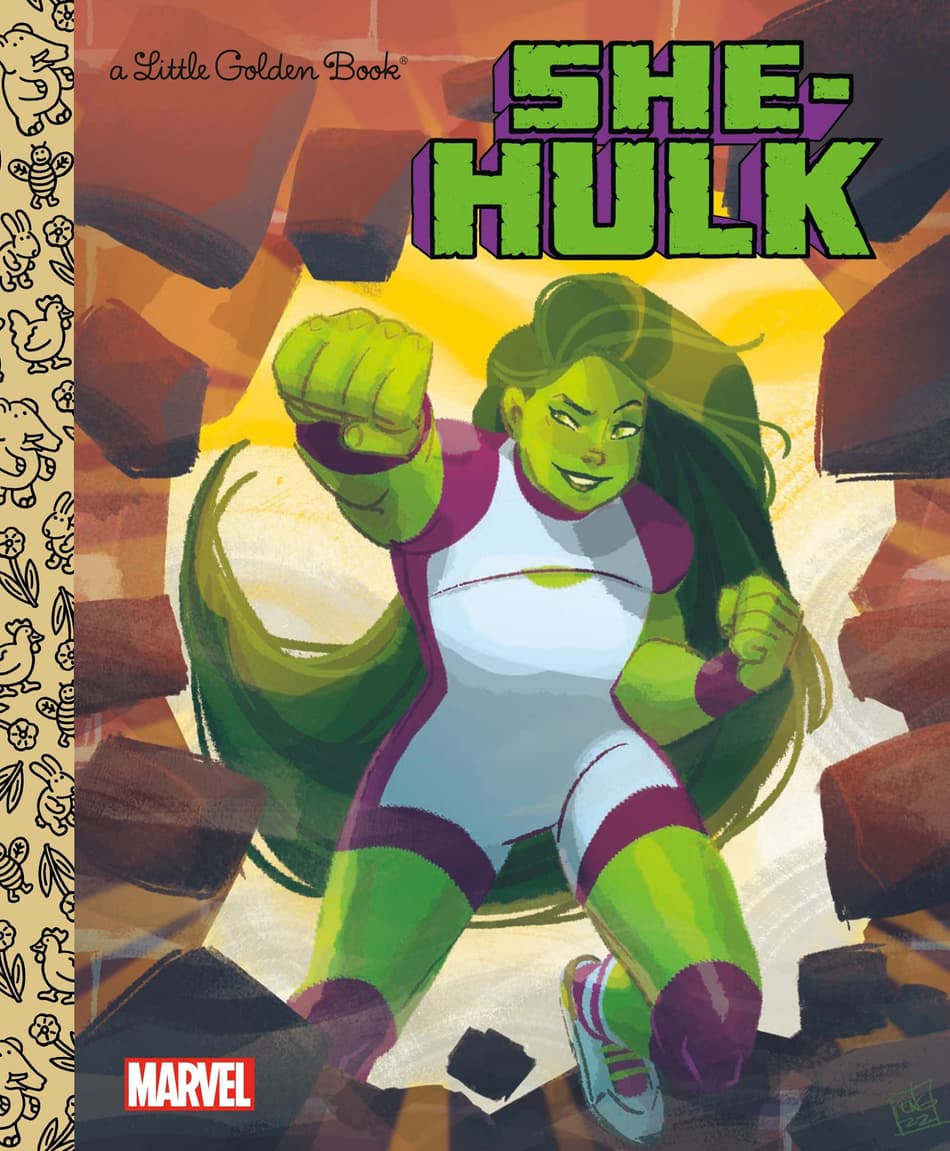 The Incredible Hulk's cousin She-Hulk stars in her first ever Little Golden Book!
The mighty green-skinned She-Hulk takes on Super Villains with brains and brawn while her alter ego—lawyer Jennifer Walters—defends Super Heroes in courts of law. Boys and girls ages 2 to 5 will love learning about She-Hulk's super-strength and amazing abilities as well as her friends and foes in this Little Golden Book.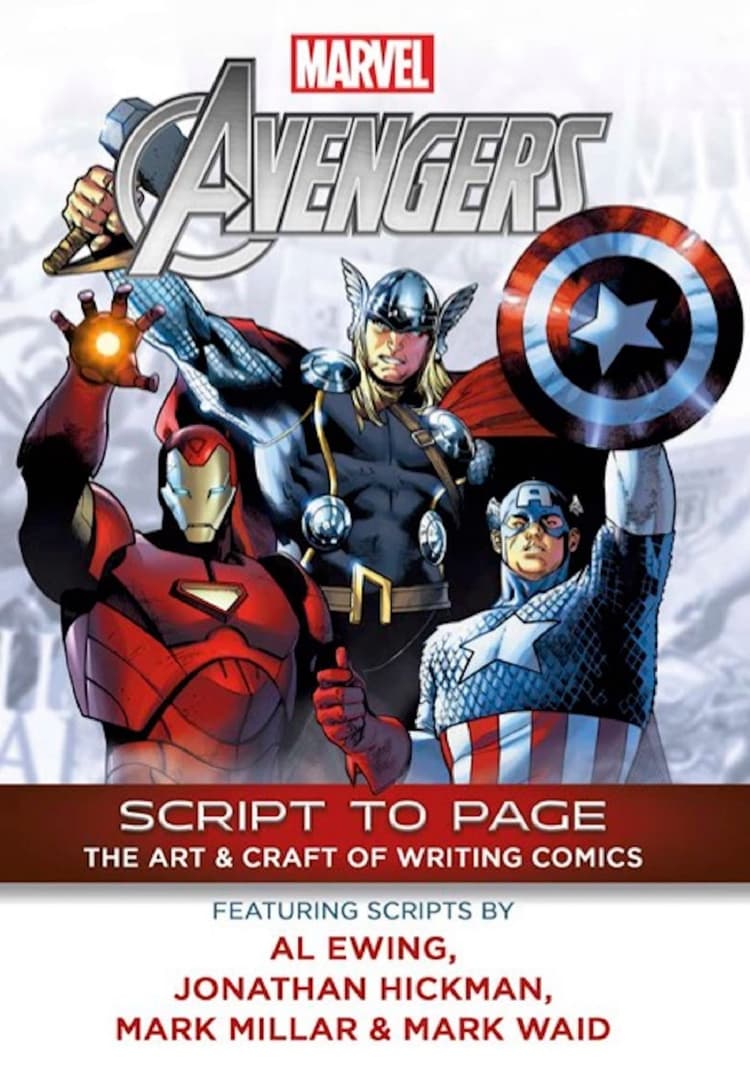 From Titan Books: Discover the craft of writing comics the Marvel way, with scripts and commentary from top writers and editors like Al Ewing, Jonathan Hickman, Mark Millar, and Mark Waid!
The Avengers are the Earth's mightiest heroes, and one of the most famous Super Hero teams in comics history. Meet Captain America, Iron Man, Black Widow and many, many more iconic characters in selected scripts from a range of contemporary comics creators, with exclusive editorial commentary.          
Head to your nearest book store this month to pick up any of these new releases!
The Hype Box
Can't-miss news and updates from across the Marvel Universe!