Culture & Lifestyle
Published December 14, 2020
New Wrestlers Inspired by Iconic Super Heroes Arrive for Marvel x Lucha Libre
Meet El Aracno, El Leyenda Americana, El Terror Purpura, and El Venenoide!
Earlier this year, Marvel and AAA announced a collaboration to expand the sporting and cultural experience of wrestling in Mexico, featuring plans for brand-new stories in the Marvel Universe and a collection of consumer products. As part of the collaboration, Marvel and AAA introduced a new group of wrestlers, inspired by Marvel's most iconic Super Heroes and villains, this past weekend!
The technical wrestlers, El Aracno and El Leyenda Americana, and the tough wrestlers, El Terror Purpura and El Venenoide met for the first time in the ring as part of Triplemania XXVIII, an event held by AAA at the Arena Ciudad de México. While the event was behind closed doors, fans could enjoy it virtually through the different AAA platforms.
Marvel Lucha Libre products, such as clothing, footwear and accessories, toys, household and school items, inspired by Mexican wrestling and developed by different partners, is now available in physical stores, such as Liverpool and Palacio de Hierro as well as in online stores: disneylatino.com/shop and Amazon.com.mx.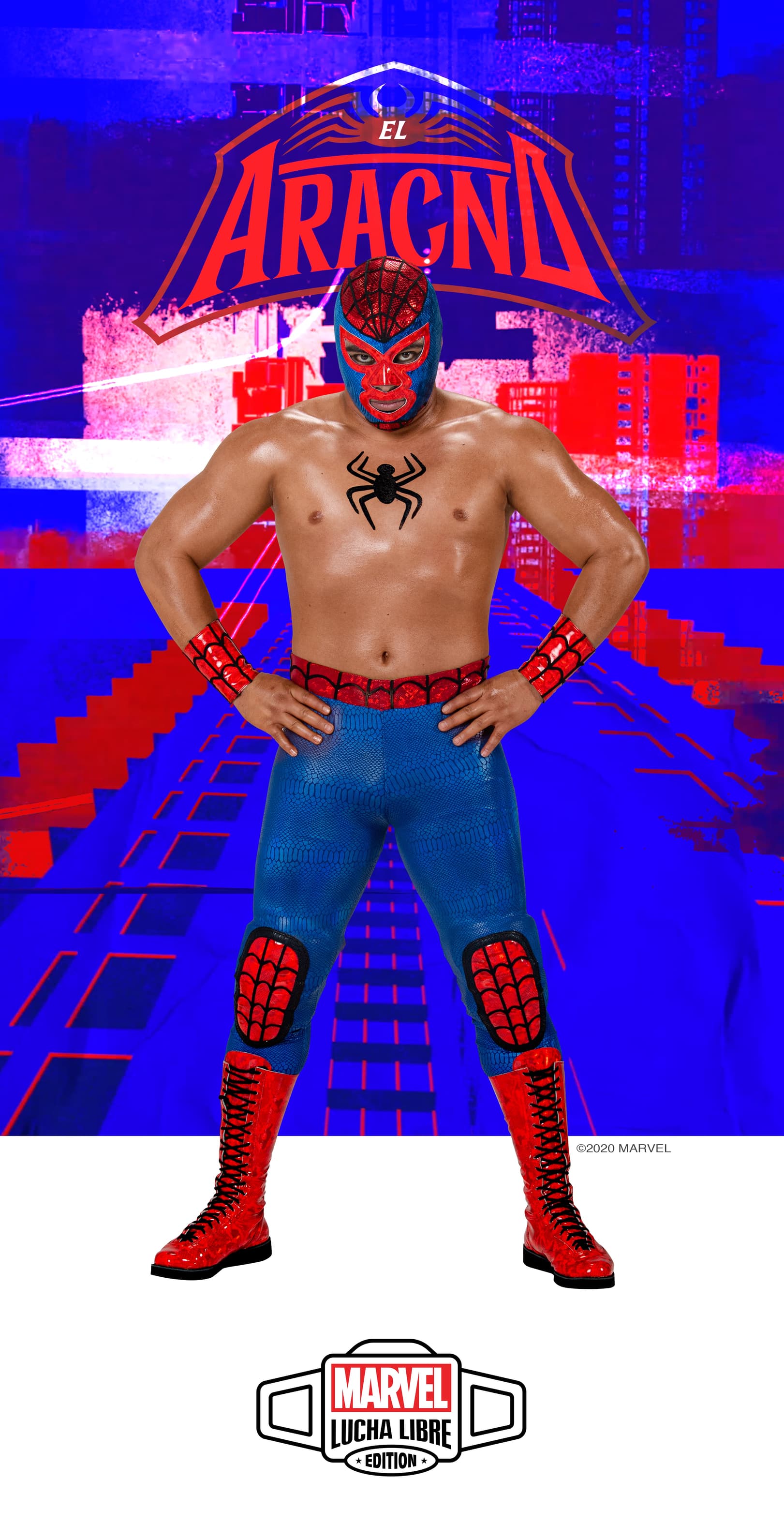 EL ARACNO
Real name: Alejandro "Alex" Arana.
Place of origin and residence: Mexico City, Mexico.
Inspired by: Spider-Man.
El Aracno was named after his father, Aracno Sr., who had to retire due to a serious injury. Before inheriting his name to his son, Aracno Sr. planned to pass it on to his most distinguished student, Adriano (now El Venenoide), who used to be close to the family, and even found a brother in Alex. However, this close tie was destroyed once Aracno Sr. realized that Adrian was not prepared to represent his legacy, and decided to pass his title on to his own son.
El Aracno is a technical wrestler, trained by El Leyenda Americana. Hence, he looks up to him as his mentor, and even thinks of him as an uncle, as he is such a good friend of his father's.
To Aracno, family comes first. He has a strong work ethic and is fully aware that hard work pays off.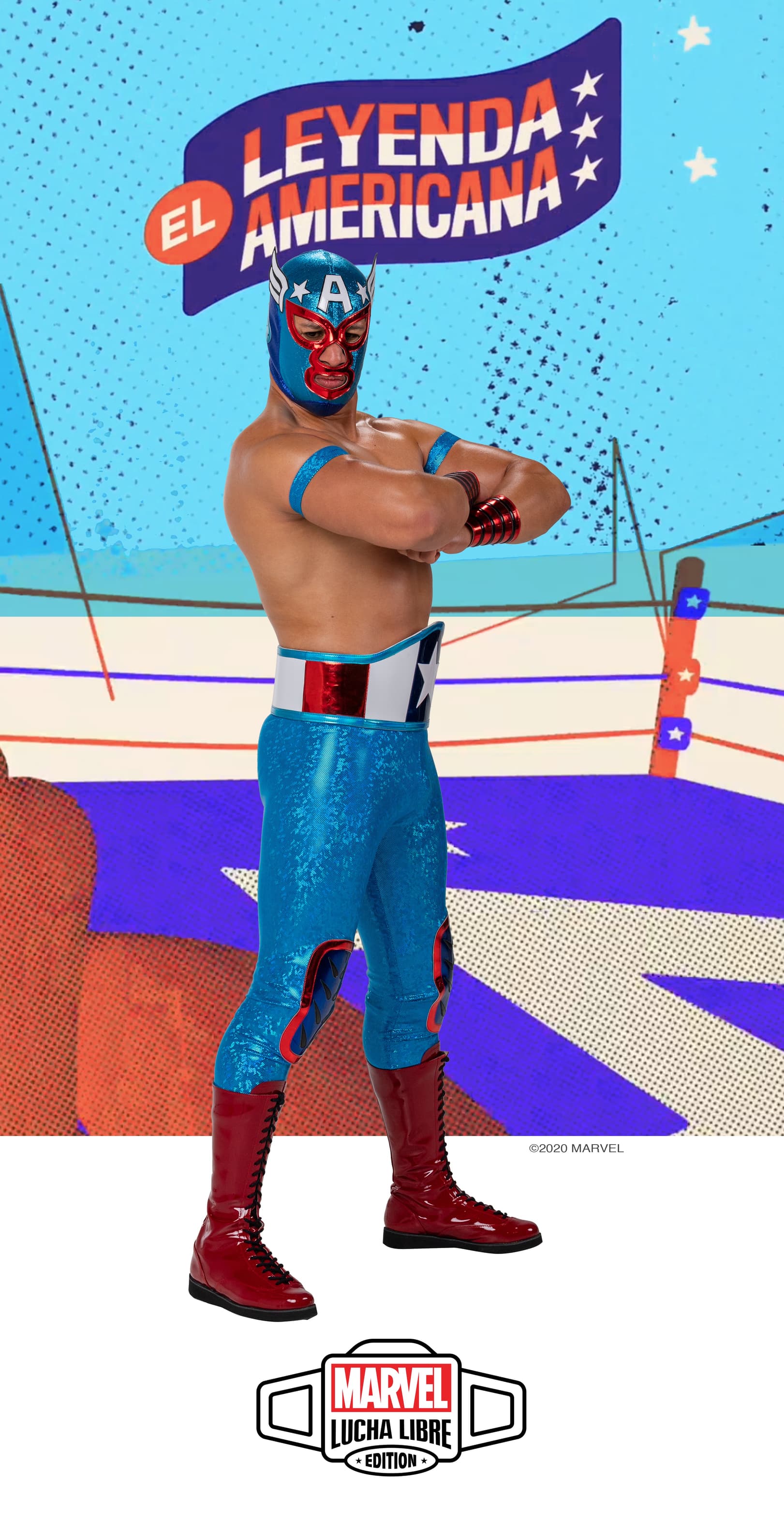 EL LEYENDA AMERICANA
Real name: Hugo Andrews-González.
Place of origin: Andrews Virginia, EE.UU. He lives in Mexico City.
Inspired by: Captain America.
Hugo is the son of a US Army member and a young army nurse born in Mexico. Given his father's constant absence, Hugo spent his childhood by his mother side across various cities in the United States, and she taught him everything about the Mexican culture. Mexican music and classic cinema left a mark on him, especially wrestling films. 
Living in Mexico has allowed him to practice wrestling, his great passion and his way of showing that justice and honor will always prevail. He is a 100% technical wrestler who seeks to serve as a role model. He is Aracno's mentor, to whom he offers training, protection and advice.
His nemesis is El Terror Purpura, as both are governed by opposite principles. While El Leyenda Americana seeks honor and justice, El Terror Purpura seeks power at all costs.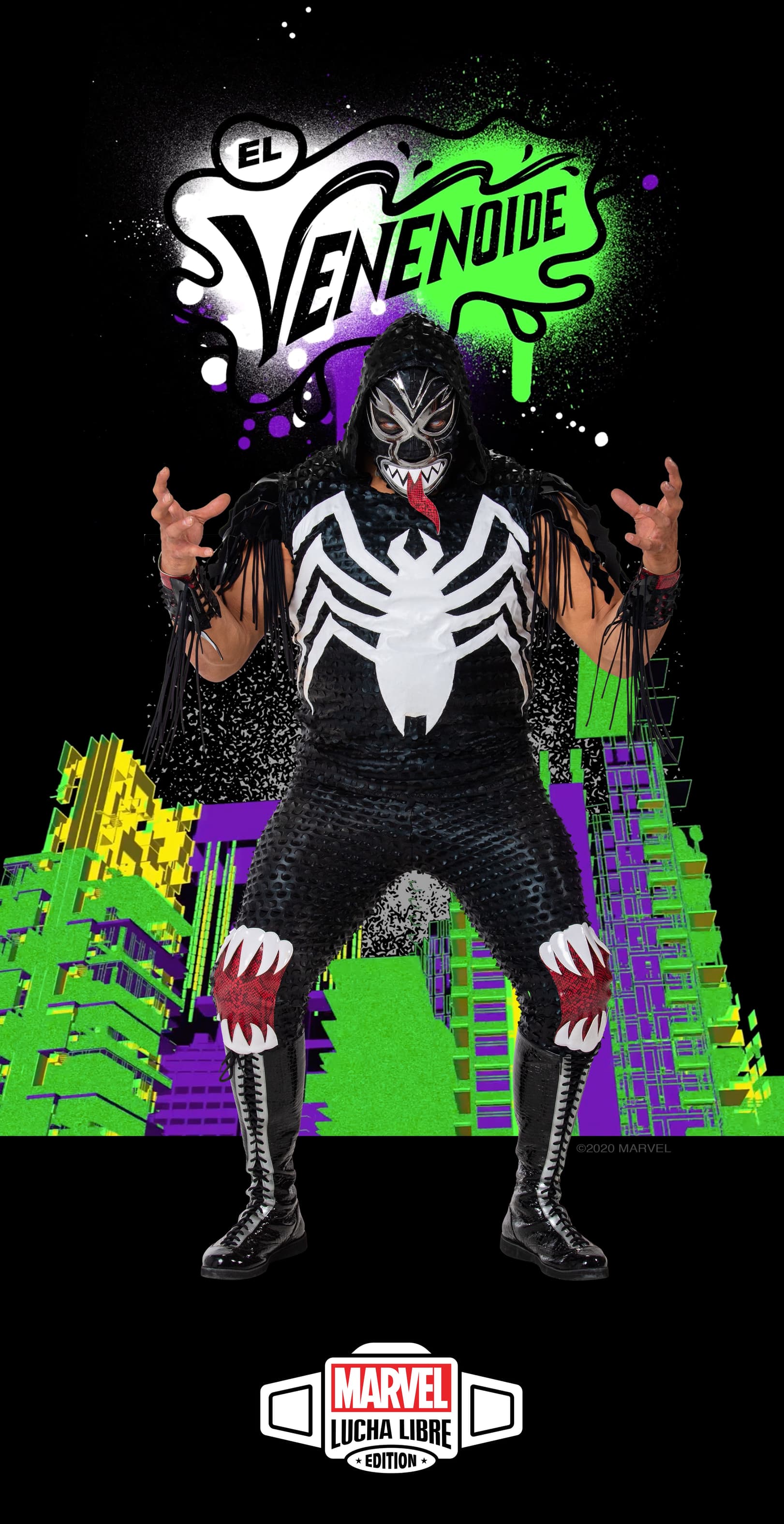 El VENENOIDE
Real name: Adriano Sanchez
Place of origin: Hidalgo, Mexico. He lives in Mexico City
Inspired by: Venom.
To escape a harsh childhood, El Venenoide left his hometown and traveled to Mexico City. Once there, he was welcomed and protected by Aracno's family and became virtually a brother to Alex (El Aracno).
He received training from Aracno Sr. until he became his best student and a distinguished wrestler, until he was taken into account to become Aracno's successor. However, his narcissistic personality and thirst for power led Adrian to another path, which totally break up the relationship with his adoptive family and, thus, created animosity towards Alex.
As El Venenoide, he wrestles by the side of tough wrestlers, although his training is based on a sound technical foundation. He has a ruthless and not very bright style; he is not a team player and frequently earns victories by cheating. He is a ring addict, and he consistently seeks to be the center of attention: the star.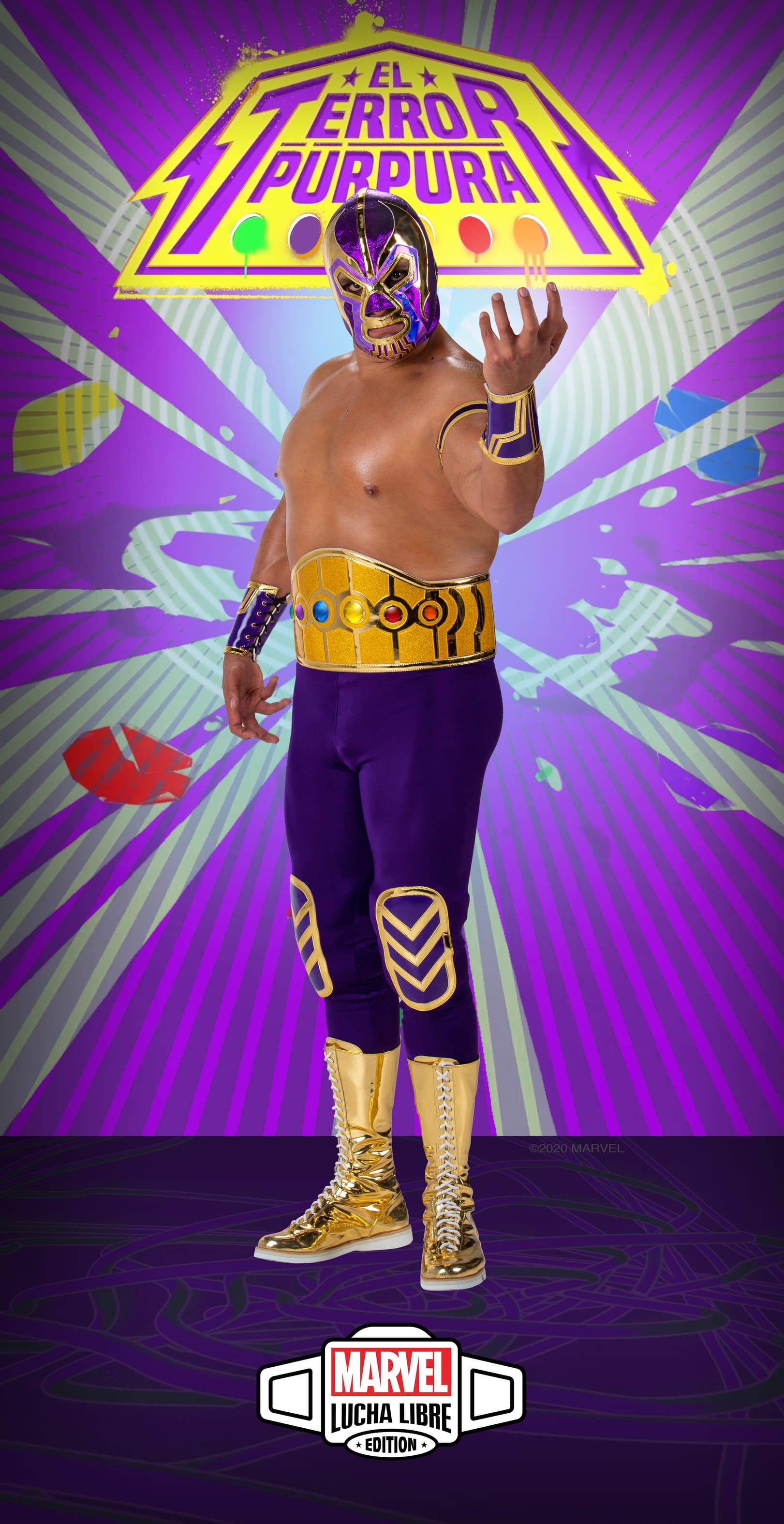 EL TERROR PURPURA
Real name: Mauricio Mejia Torres. He is known to the world as El Terror Purpura.
Place of origin and residence: Mexico City, Mexico. 
Inspired by: Thanos 
Behind the mask of El Terror Purpura hides a successful businessman, who deals both with legal and shady business. He began wrestling when he finished his college studies, and from the very beginning, he concentrated on rigging bets. 
To El Terror Purpura, wrestling is the perfect means to make a profit and demonstrating his power, an obsession of his. He has the permanent need to dominate. His main motto is to think that 'the end justifies the means', even when said means may not be entirely legal. El Terror Purpura is the depiction of a tough wrestler.
El Venenoide is one his loyal followers and subordinates, and rumor has it that he joined his ranks by means of a significant sum of money.
Want to stay on top of everything in the Marvel Universe? Follow Marvel on social media—Twitter, Facebook, and Instagram—and keep watching Marvel.com for more news!
The Hype Box
Can't-miss news and updates from across the Marvel Universe!