Culture & Lifestyle
Published February 19, 2019
Toy Fair 2019: Get a Look at New Marvel Releases from Diamond Select Toys
Captain Marvel, Spider-Man, the X-Men and many more icons get some statue and toy love from Diamond Select Toys!
The House of Ideas features so many rooms that you could spend all day wandering its halls dipping in to see everything from stalwart legends to silver screen icons and, of course, some less-known favorites. Diamond Select Toys plucked a little from each room when they developed the line of statues and figures planned to hit in 2019 and they were all on display at this year's New York Toy Fair! 
It will come as no surprise that "Captain Marvel" leads the charge with a Starforce Carol Marvel Select action figure and a Marvel Gallery PVC statue of the same look, plus a wave of Minimates made up of Captain Marvel in her bomber jacket, Skrull Nuro and Kree soldiers Att-Lass and Minn-Erva.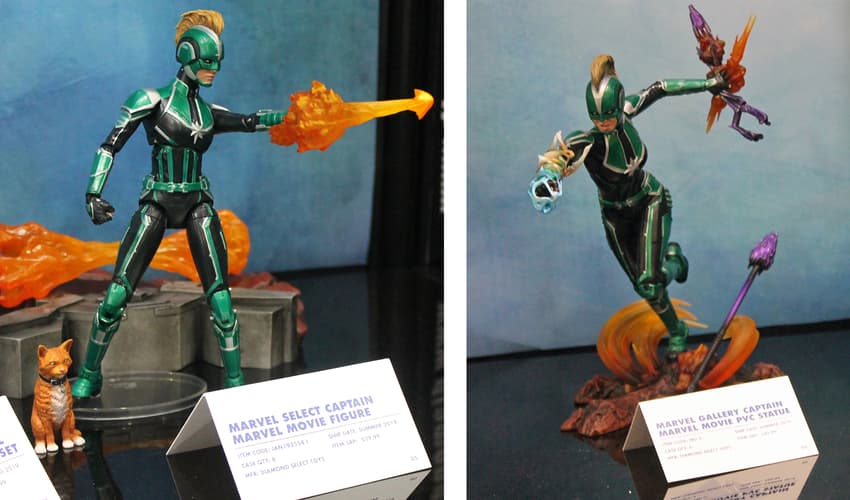 The line of Marvel Gallery PVC statues will also grow to include Proxima Midnight, Corvus Glaive and Ebony Maw as seen in Marvel Studios' "Avengers: Infinity War" plus Black Panther and Okoye from Marvel Studios' "Black Panther!"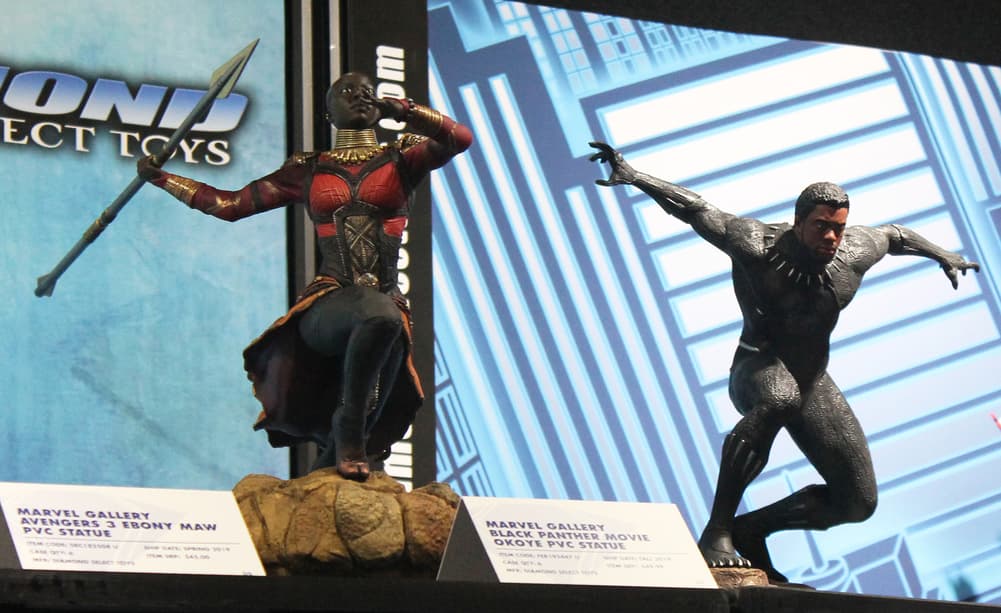 Meanwhile, comic fans will have fun checking out pieces based on Angela, Thor, Beast, Carnage, Dazzler, Punisher, Goblin Queen and Mr. Sinister! Plus, last year's beloved "Marvel's Spider-Man" game for the PlayStation 4 inspired a Rhino piece! 


Marvel Legends in 3-D will need some serious shelf space as the 1/2 scale bust line ushers in Spider-Man, Spider-Gwen, Black Panther, Iron Man and Captain America! Ghost Rider, Carnage and Cable will need less space as they come in the Mini Bust line!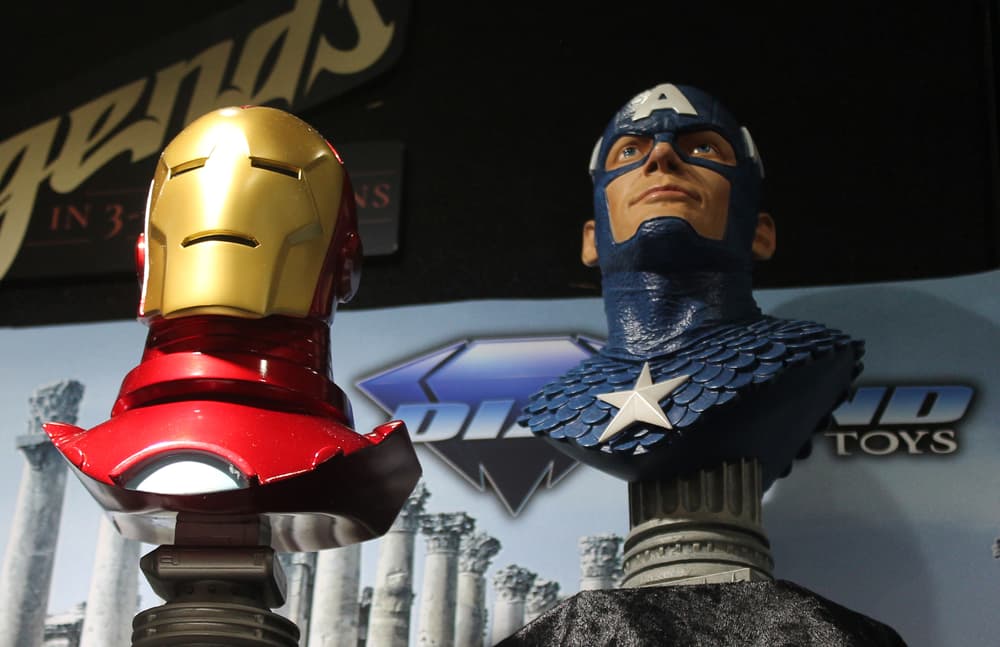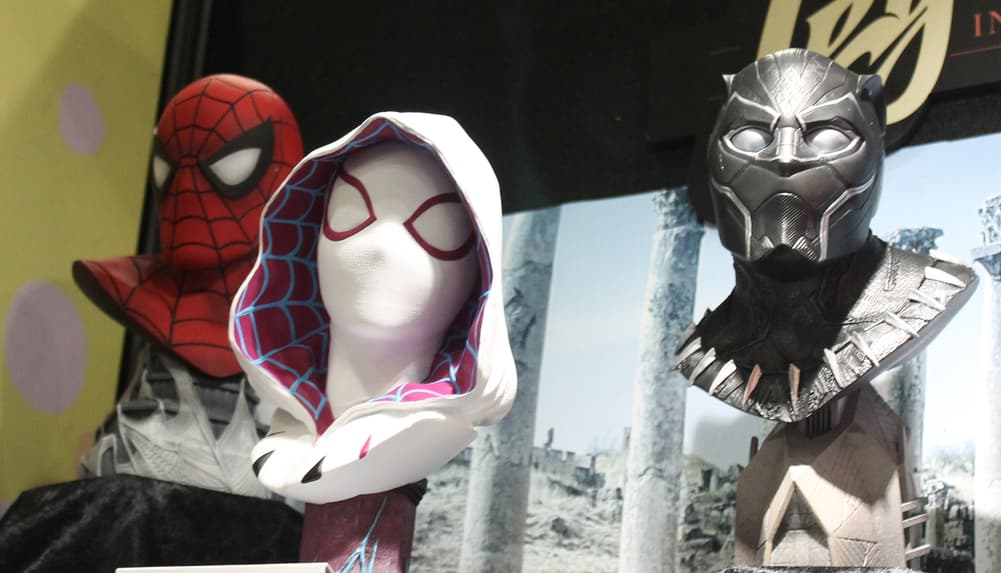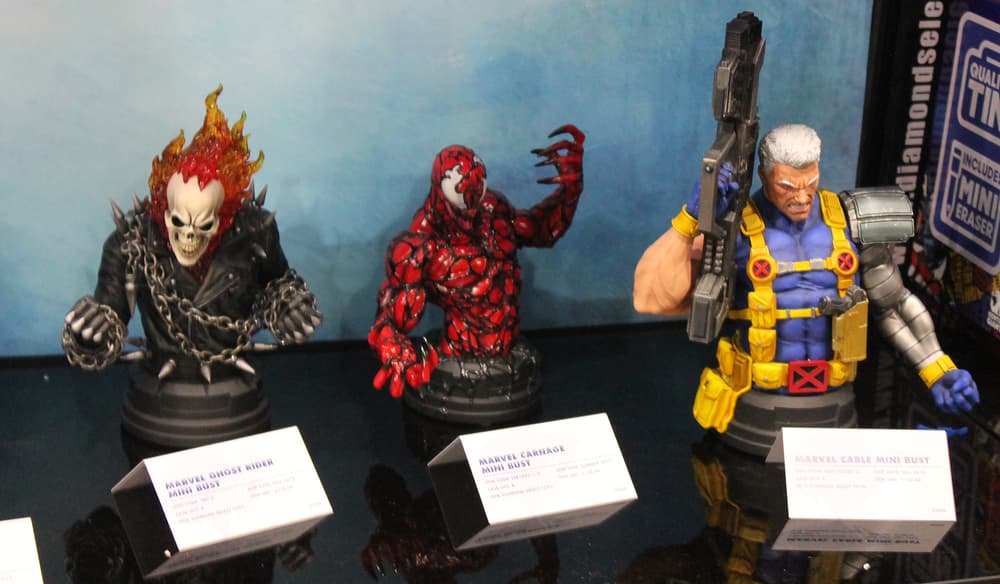 Additionally the Marvel Premiere Collection line of statues continues with a nice mix of characters including Carnage, Kitty Pryde, Daredevil, Scarlet Witch, Iceman, another Daredevil as seen in "Marvel's Daredevil," Iron Man Mark 50 and Iron Spider from "Avengers: Infinity War." Other newcomers include Mystique, Hobgoblin replicating the iconic AMAZING SPIDER-MAN #238 cover, and Ghost Rider!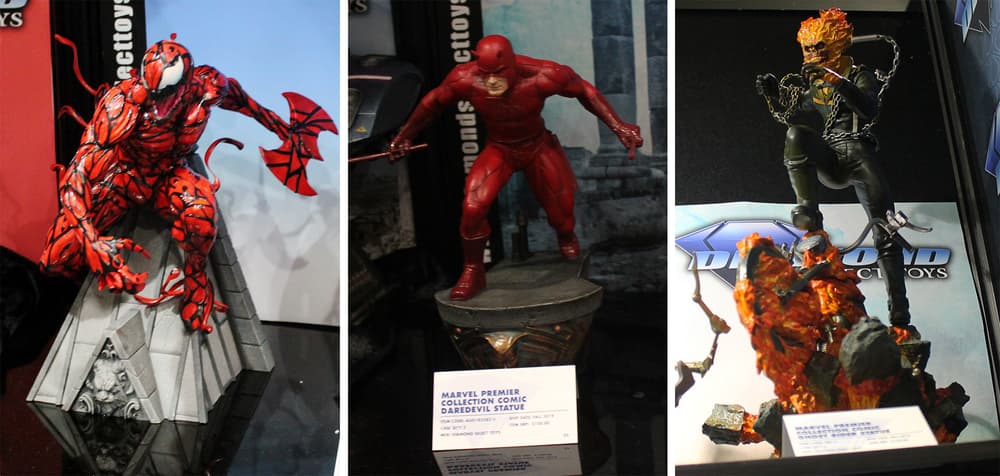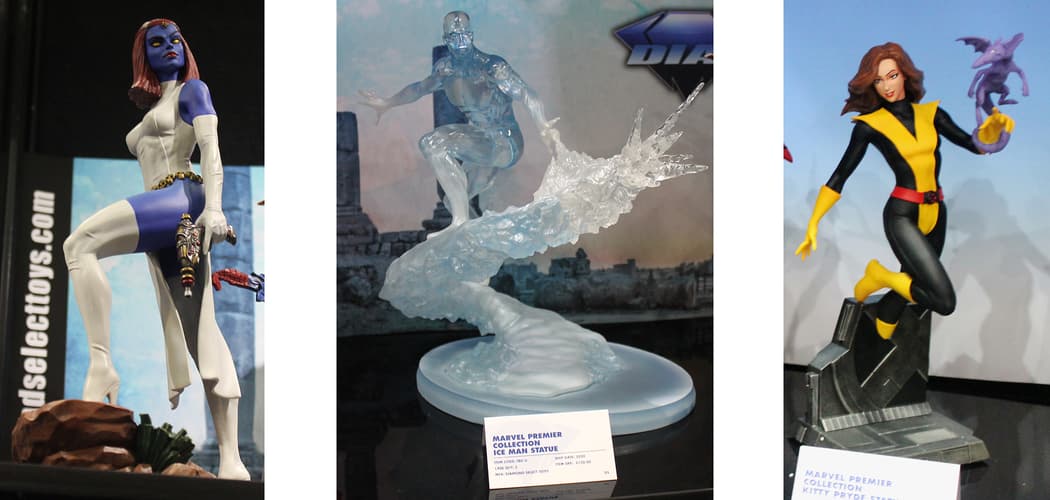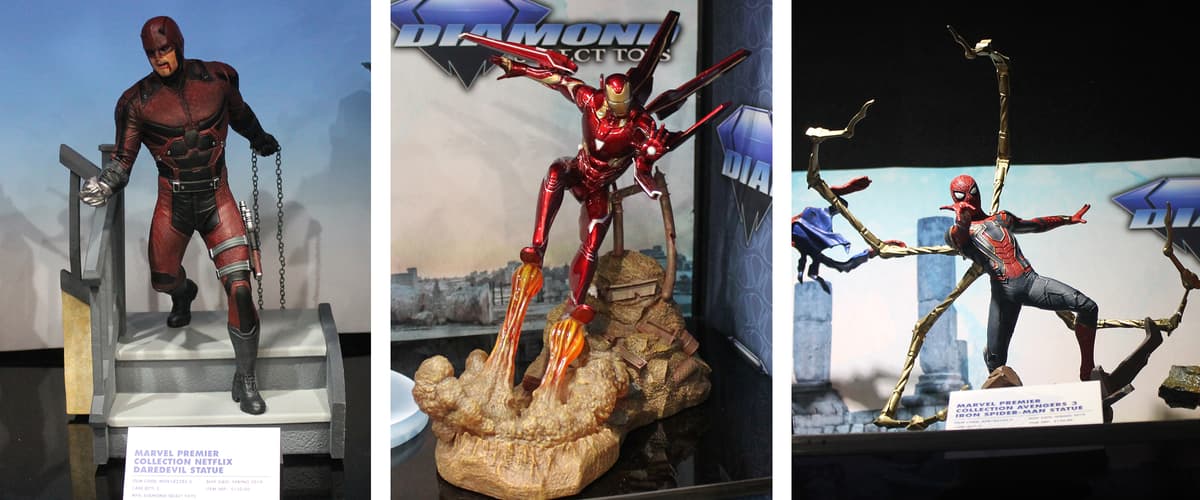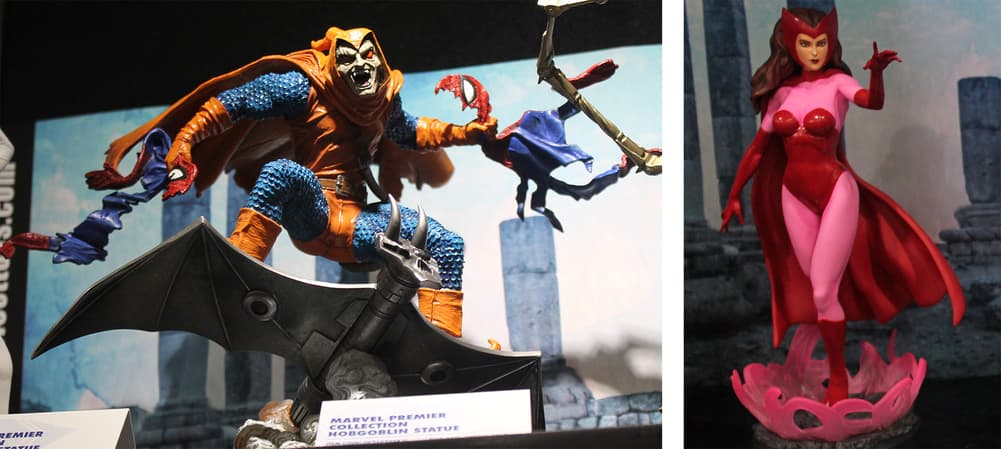 For those looking for more adorable pieces, the Marvel Animated Statues have exactly what you need, especially if you're a fan of Gwenpool, mohawk Storm, or Cyclops!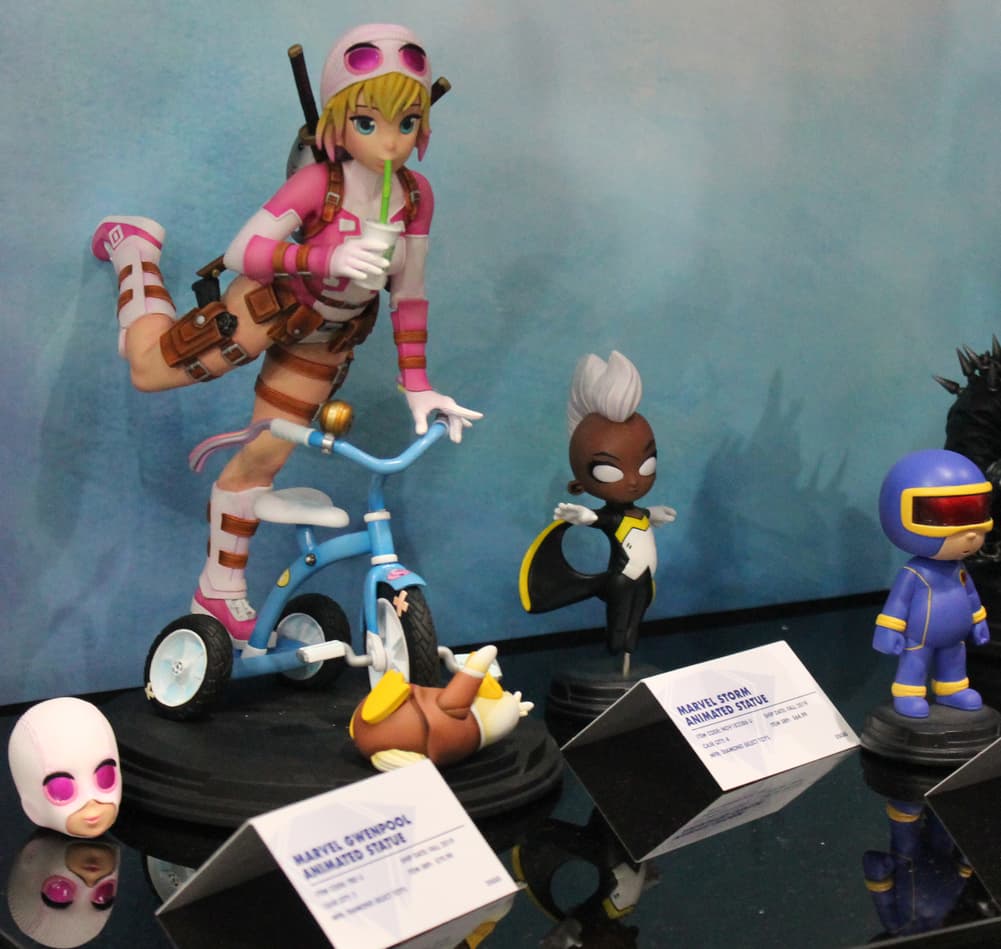 On top of the Spider-Man-centric 77th assortment of Marvel Minimiates, Wave 78 will celebrate X-Factor teams from two different eras! Original members Cyclops, Beast, Archangel and Jean Grey will debut alongside 90s X-Factor members Polaris, Havok, Multiple Man, and Wolfsbane. The packs will include pieces that allow you to build Strong Guy!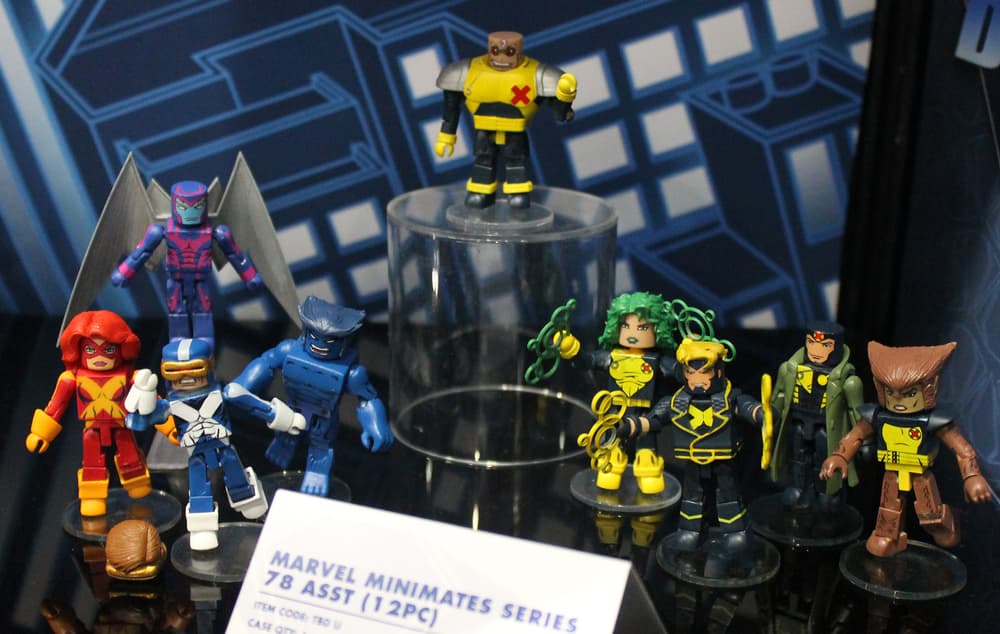 Keep your eyes on your favorite online or brick and mortar retailers to pre-order these pieces now! 
The Hype Box
Can't-miss news and updates from across the Marvel Universe!