Culture & Lifestyle
Published March 21, 2019
New Parks Attraction Allows Recruits to 'Suit Up' Alongside Spider-Man
Get a glimpse at Spidey's new suit!
The Avengers are setting up new Headquarters and training facilities around the globe to inspire all potential recruits willing to step up and become something more. As part of this global initiative, Tony Stark has founded the Worldwide Engineering Brigade — or WEB for short— to develop advancements in super-powered technology, including new enhancements to Spider-Man's suit as their debut project. By bringing together the world's brightest young inventors, the WEB is creating new interfaces that will empower all of us to join the ranks of Earth's Mightiest.
* * *
Earlier today, Walt Disney Imagineering's Scot Drake revealed some new details emerging from their Global Marvel Portfolio at Disney California Adventure Park at Disneyland Resort and Walt Disney Studios Park at Disneyland Paris.
The first assignment for Tony Stark's Worldwide Engineering Brigade is enhancing Spider-Man's suit! This experience will showcase a blend of never-before-seen technology and practical effects.
Imagineering partnered with Ryan Meinerding, Head of Visual Development at Marvel Studios, to design a new suit design. Take a look below: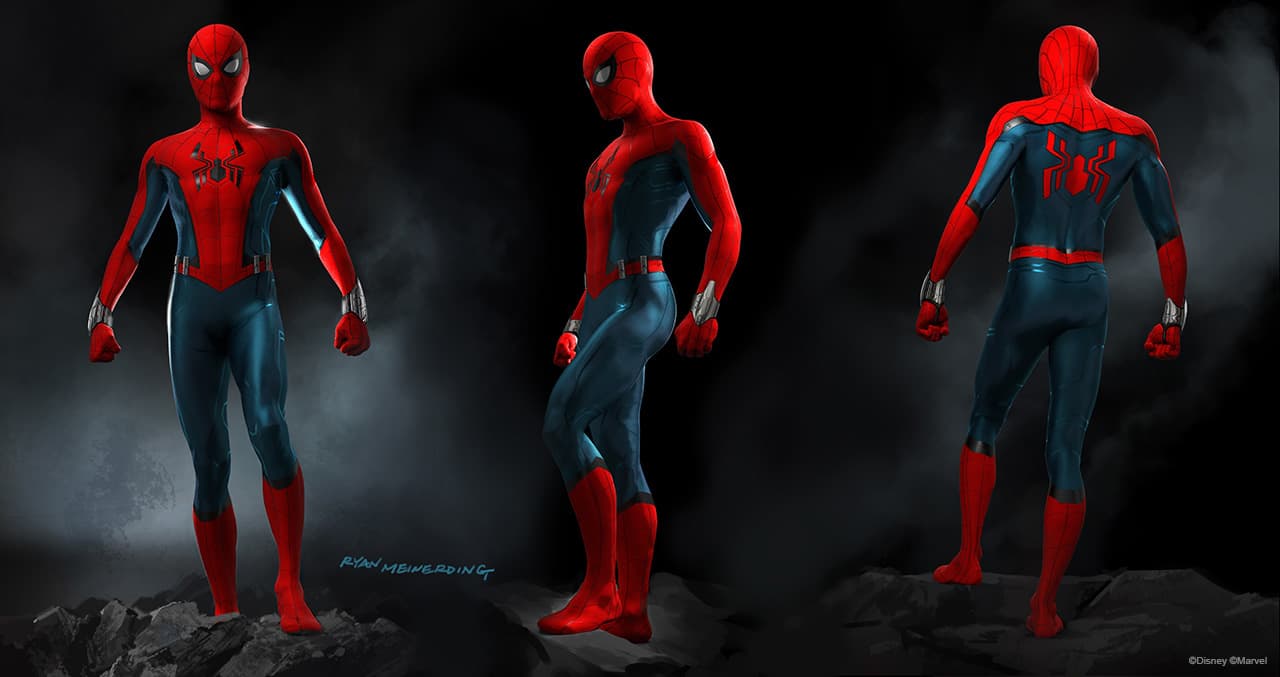 This enhanced Spidey is currently swinging around Walt Disney Studios Park in his new suit, and will be hitting Disney California Adventure soon (before hitting other locations in the future).
Speaking on the design of the suit, Meinerding shared with Drake, "It has been the highlight of my career to design all of Spider-Man's suits for the most recent films. Bringing him to life through Tony Stark's capable design aesthetic was a true joy, but working with the Walt Disney Imagineering team to develop a look for Spidey that reflects the innovation of a team of young geniuses really brings him to a new level. And knowing that park guests can get up close to that suit and really take in all the detail the astounding Imagineers packed into it means that we have truly brought a new version of the character to life."
Stark's WEB allows guests of all ages to live their own adventures alongside their favorite Marvel heroes.
Recruitment starts soon!
The Hype Box
Can't-miss news and updates from across the Marvel Universe!