Culture & Lifestyle
Published July 12, 2019
Assemble at SDCC 2019 And Snag 100% Soft's Limited Edition 'Avengers' Movie Posters
We've got details on the posters' rollout plus a Q&A with artist Truck Torrence!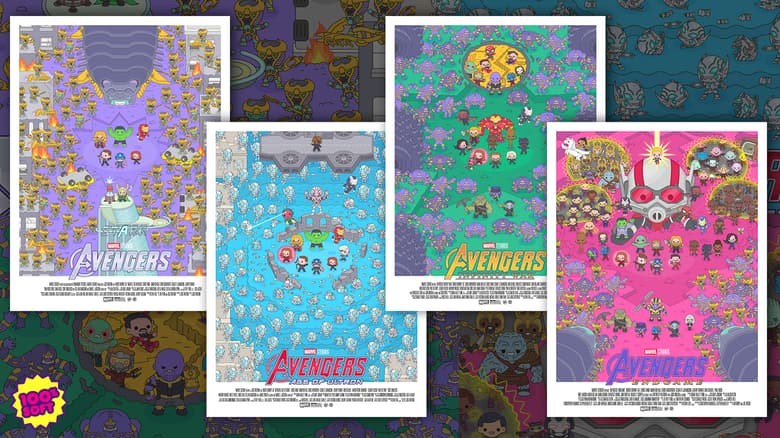 Avengers Assemble!
San Diego Comic-Con 2019 is just a few days away! To get you pumped, in addition to Marvel's SDCC 2019 merch, we wanted to show off 100% Soft's limited edition Avengers film posters he'll be debuting at the show.
Truck Torrence aka 100% Soft is the kawaii pop artist behind the Marvel Studios emoji, sticker, and pin sets, uniquely transforming his subjects into huggable versions of themselves.
In collaboration with Gray Matter Art, 100% Soft is releasing 4 limited edition giclée prints commemorating each Marvel Studios Avengers film: Marvel's The Avengers, Avengers: Age of Ultron, Avengers: Infinity War, and Avengers: Endgame. See the posters in the gallery below!
Edition: 150 each
Size: 18x24
Signed and numbered by the artist
The release schedule for the limited edition film posters are as follow:
Wednesday, July 17: Marvel's The Avengers
Thursday, July 18: Avengers: Age of Ultron
Friday, July 19: Avengers: Infinity War
Saturday, July 20: Avengers: Endgame
To celebrate the release of these posters, Marvel.com had the opportunity to interview Torrence about his art and the film posters!
Marvel.com: What was the inspiration behind each Avengers poster?
Truck Torrence: The Avengers are always up against insurmountable forces, so I wanted the viewer to be able to feel the scope of that with each piece, whether it was with the Chitauri, Ultron sentries, or Outriders. I also wanted to show the progression of how the Avengers have grown as a team over the course of 4 films, from costume changes to the different rosters, losing and gaining team members, getting displaced and coming back together again.
Marvel.com: Your designs really resonate with the Marvel audience! What is your creative process when you start each Marvel project?
Truck Torrence: I usually watch whatever movie I'm working on a bunch of times to get a feel for the piece as I'm conceptualizing the layout and structure. There's a lot of detail in these pieces, so a good way to not get overwhelmed by the scope is to sometimes switch gears and work on characters for awhile and then go back to the layout stuff to make sure it's all cohesive. I'll end up adding a lot of elements and then stripping them away since sometimes they detract from the focal point, which is the Avengers. There's a lot of trial and error, especially since I was working on all 4 at the same time and I wanted to make sure they all complimented one another.
Marvel.com: Endgame's final battle involved the who's who of the entire MCU. Was it daunting taking on that many characters in a piece?
Truck Torrence: It was daunting but also really, really fun. I will never forget seeing that scene in the movie for the first time, it was so exciting and I really just wanted to do it justice. I wasn't even sure it'd work thematically with the other pieces, but once I locked in Giant Man, it all fell into place. I love these characters so much, it was a huge treat to draw them all together.
Marvel.com: I know it's probably asking to pick your favorite child, but which kawaii Avenger was your favorite to design? Or even which iteration of the kawaii Avengers since you updated their looks in each of the posters?
Truck Torrence: Captain America, and much like him, I could do this all day.  He has such a distinct look in each Avengers movie, and it's really just one of the most iconic comic book costumes of all time. I've been drawing him since I was a little kid and it's amazing I'm still doing it.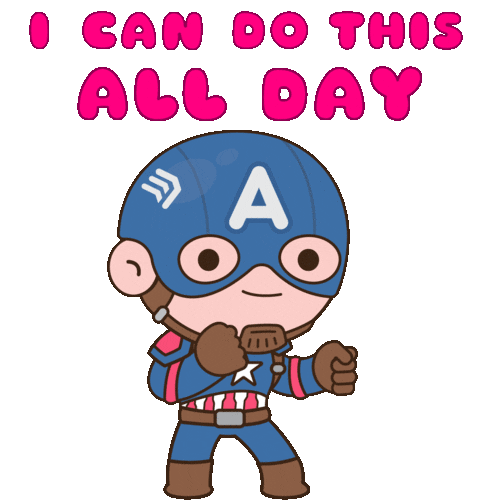 I also love drawing Vision, just because it's yet again another triumph of Marvel Studios immaculately translating the spirit of his comics costume to screen. I'm forever envious of the work the viz dev guys do, they are so so so good.
Marvel.com: Can you tease any Easter Eggs fans should be looking out for?
Truck Torrence: I was able to sneak in everyone's favorite cosmic duck, which is a win for me because I'm a big fan.
Marvel.com: Most recently, you did the Avengers: Endgame sticker pack, which sticker was your favorite out of the whole bunch?
Truck Torrence: Definitely chubbo Thor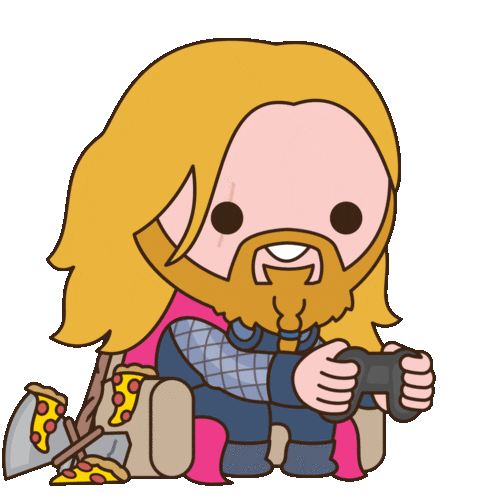 The Hype Box
Can't-miss news and updates from across the Marvel Universe!