Culture & Lifestyle
Published July 21, 2019
SDCC 2019: Marvel Comics Is About Passion and Legacy
C.B. Cebulski, Rob Liefeld, and Skottie Young take to the Comic-Con stage!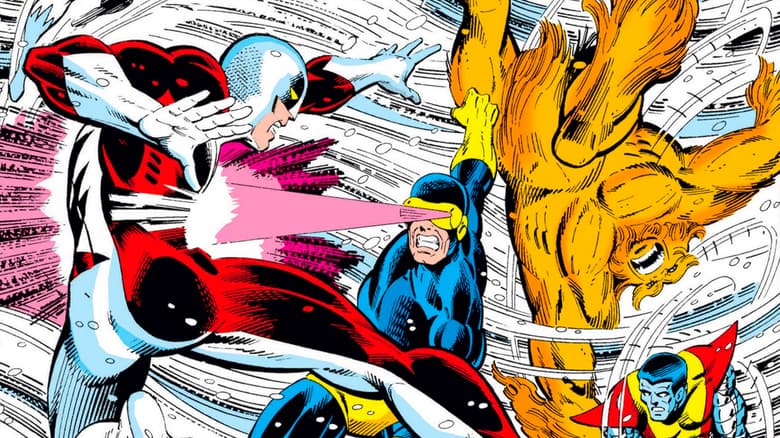 Sometimes the line between creator and fandom can get blurred, but at a SDCC 2019 panel featuring editor-in-chief C.B. Cebulski, Rob Liefeld, and Skottie Young, the trio reflected on 80 years of Marvel Comics to show that nothing could be further from the truth. As creators grow and create, it's the inherent love of comics that keeps them going.
Obsession with comics starts at an early age, and specific issues are usually the kickstart to the journey. For Cebulski, it all started when he read X-MEN #121 with the introduction of Alpha Flight. Young cited Mad Magazine and Archie comics as his earliest influences, while Liefeld's own Youngblood #1 was especially meaningful to him.
Liefeld noted that while he started with Richie Rich and Casper, it was one comic in particular that changed him forever. "In 1974, when I was 7-years old, I'm going to the barber shop and Fred the barber had a stack of comics," recalled Liefield. "There was FANTASTIC FOUR #14." The cover featured Namor the Sub-Mariner, and Liefeld was so struck by the visuals that he instantly became a Marvel comic book fan for the rest of his life.
Keeping the passion for comics alive and passing it on to the next generation is what keeps the legacy going. "I feel so lucky that young kids growing up now get to enjoy the amount of entertainment that spawned out of all the great cartoonists and writers over the years," said Young. "It's so amazing to see rooms filled with men and women and people of all ages enjoying it."
When it comes to Comic-Con, Liefeld is grateful for fans that love comics. "This room is filled with people who are genuinely passionate about it," exclaimed Liefield. "Like Jack [Kirby] said, 'We built this show. Without cartoonists, there is no San Diego Comic-Con.'"
The Hype Box
Can't-miss news and updates from across the Marvel Universe!