Culture & Lifestyle
Published March 15, 2019
The Queen Personally Approved These Marvel-Themed Stamps for the UK
Marvel mavens across the world can order these stamps from the Royal Mail right now!
The mighty Marvel Multiverse has come to your mail!
To celebrate Marvel's 80th birthday this year, the UK's Royal Mail has unveiled 15 Marvel-themed stamps illustrated by legendary House of Ideas artist Alan Davis, who's worked with Marvel since the early 1980s. You've probably seen his eye-popping work in books like EXCALIBUR, CAPTAIN BRITAIN, THANOS: THE INFINITY CONFLICT, and more.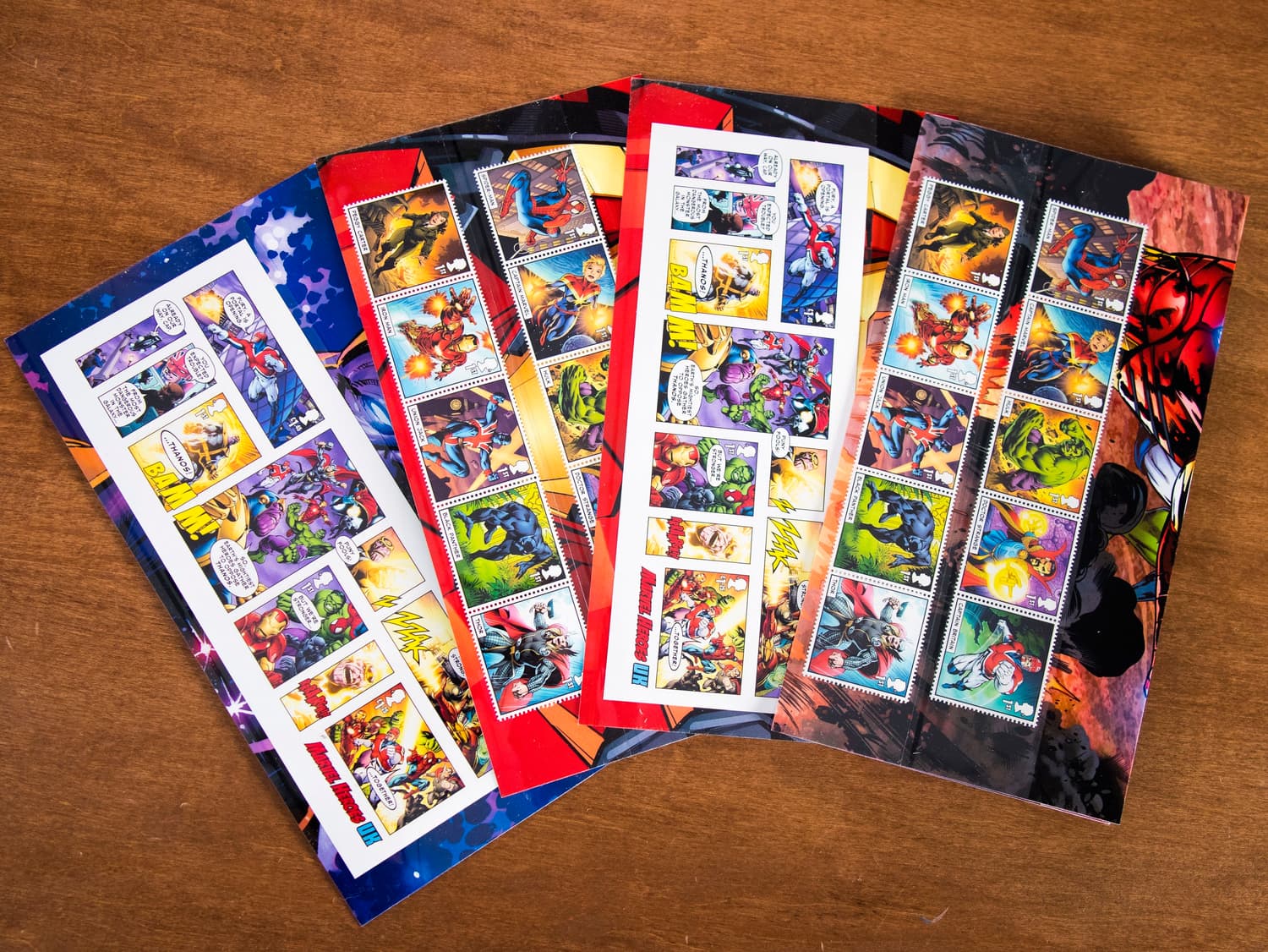 Marvel.com caught up with Mark Liversidge of the Royal Mail to learn more about how this special collection came to be.
"We knew of Alan Davis' reputation and long association with Marvel (having illustrated CAPTAIN BRITAIN for a number of years as well as many of the other heroes)," Liversidge tells Marvel.com. "We used the British design company Interabang to develop the overall design concept and investigate the best compositions for each character to work at the very small size of a stamp. Then Alan was briefed about each hero, to represent in a classic pose."
The initial collection includes the following Marvel Universe heroes: Spider-Man/Peter Parker, Captain Marvel/Carol Danvers, the Hulk, Doctor Stephen Strange, Captain Britain, Peggy Carter, Iron Man/Tony Stark, Union Jack, Black Panther, and Thor!
In addition to the singular hero stamps, Davis also did an entire comic strip (titled MARVEL HEROES UK) of five "panels" that have been converted into stamps. And naturally, the story has to do with the characters facing off against the Mad Titan himself, Thanos!
Most fascinatingly, Queen Elizabeth II had to personally sign-off on the new stamp designs—as she does with all new Royal Mail stamp releases.
"Royal Mail stamps celebrate British passions and we wanted to celebrate the British connection to Marvel Super Heroes," adds Mark. "Marvel set up a UK publishing arm in the 1970s and launched Captain Britain in 1976. Some amazing British artists have worked on Marvel projects over the years, such as Alan Davis."
In an official press release, Royal Mail spokesman Philip Parker sums it up nicely: "Generations have grown up, spellbound by the adventures and the personalities of these super heroes. Our marvelous new stamps celebrate each in characteristic pose, emerging from the stamp frame." See just a fraction of the stamps in the gallery below!
Marvelites around the world can order these Super Hero stamps for their collections right here!
The Hype Box
Can't-miss news and updates from across the Marvel Universe!