Culture & Lifestyle
Published October 22, 2018
Universal Music Enterprises and Marvel Comics Team on Variant Covers for Vinyl Hip-Hop Reissues
50 Cent, LL Cool J, and GZA albums get special covers featuring Marvel characters like Iron Man and Punisher.
The worlds of comics and hip-hop are colliding as Urban Legends, the urban catalog platform of Universal Music Enterprises (UMe), and Marvel Comics collaborate for an ongoing exclusive album series that will feature variant covers for select collector's editions of some of the record label's most legendary hip-hop releases. The first releases in this joint series, out December 7, are Iron Man standing behind cracked glass for 50 Cent's 2003 debut, "Get Rich Or Die Tryin'"; the Punisher replicating LL Cool J's famous stance on the cover of his 1990 album "Mama Said Knock You Out"; and Iron Man dueling Maestro, mirroring the cover of GZA's second studio album, "Liquid Swords."
The art on on these albums originally debuted in 2015 as variant covers Marvel offered for many comic book titles, depicted by numerous fan-favorite artists.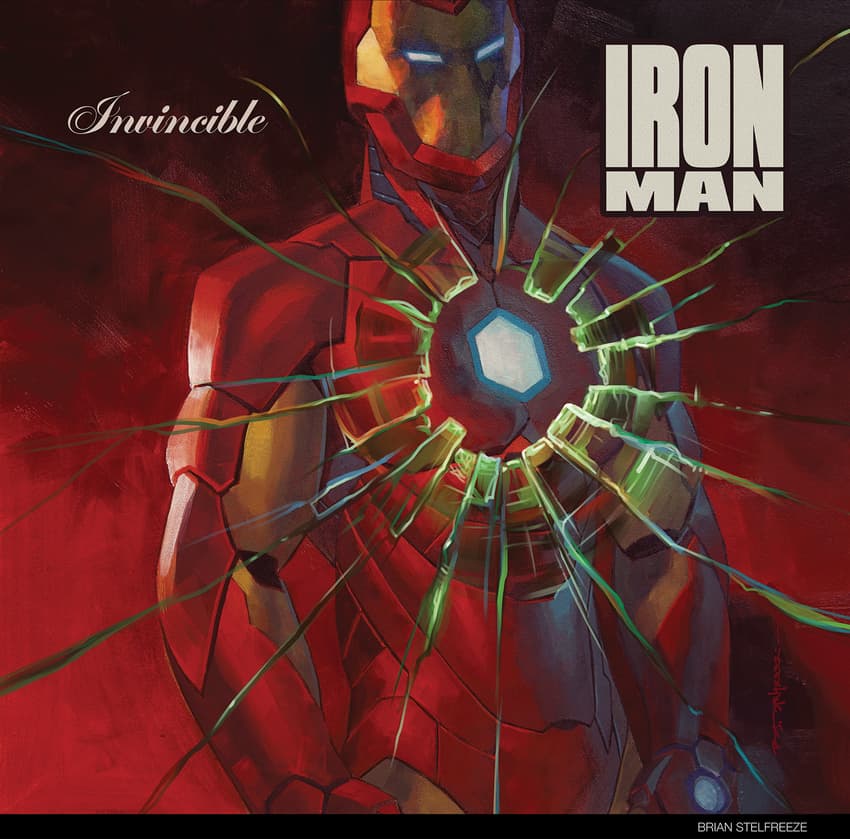 Said Bruce Resnikoff, President/CEO, Ume "Marvel comics have always occupied a special place in the hearts of hip-hop fans –both media continue to serve as source of expression, escapism and inspiration for generations of super fans around the world."
Andre Torres, Vice-President, Urban Catalog and Head of Urban Legends, adds: "There is an undeniable heroism that consistently runs through the veins of both art forms and I'm excited to help weave these iconic narratives together in a way that celebrates their art and introduces new fans to their genius."
Daniel Fink, Executive Director, Business Development at Marvel, said, "Marvel's hip-hop variant covers celebrated the music industry in a whole new way, combining the creativity of original album art and the Marvel Universe to create one-of-a-kind pieces of art. We're excited to collaborate with UMe to bring these variants back for fans of these iconic albums."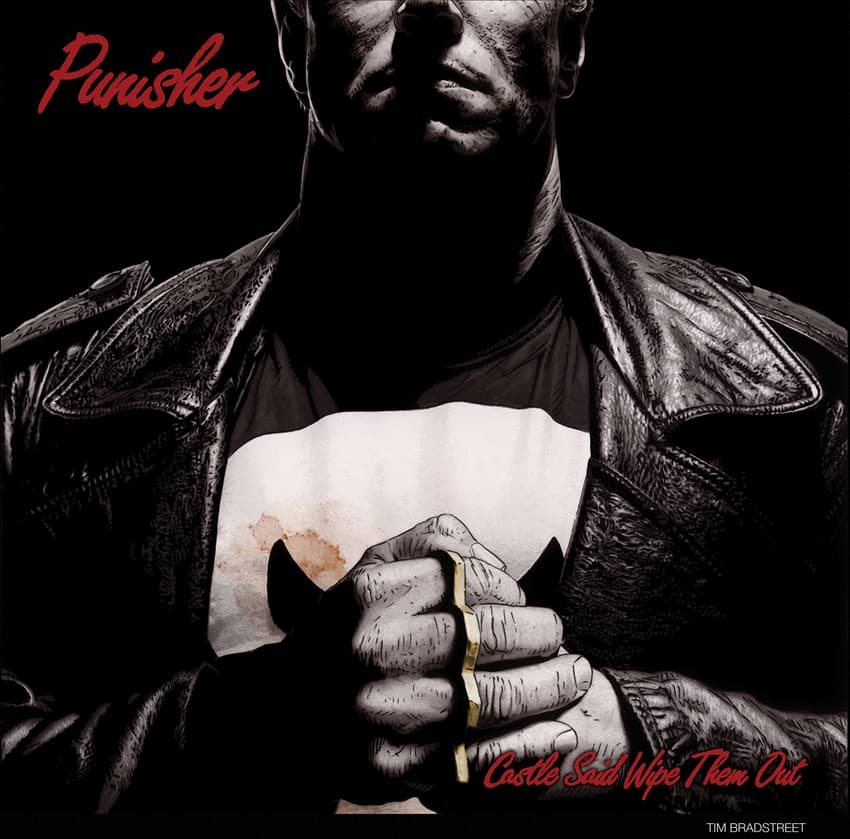 Each album release will boast a pair of collectible options, the first one being a double color vinyl Variant Cover Collector's Edition that replaces the album's original image with Marvel's variant hip-hop cover art. 
Second, a Deluxe Variant Cover Collector's Edition will sport the featured album itself housed in a gatefold LP with the variant cover printed directly on the front. The deluxe collector's edition will include double color vinyl, along with a copy of the limited-edition corresponding Marvel comic book that ties in with the artwork. The deluxe version will also include a 3D lenticular print of Marvel's variant cover artwork. Each initial Collector's Edition will be capped at 3,000 units.
UMe plans to release hip-hop variant albums each quarter, via traditional record stores and retail channels, as well as directly to consumers. The initial limited-edition runs will be capped at 5,000 units each.
You can preorder the first three titles at the following links:  
50 Cent "Get Rich Or Die Tryin'"
LL Cool J "Mama Said Knock You Out"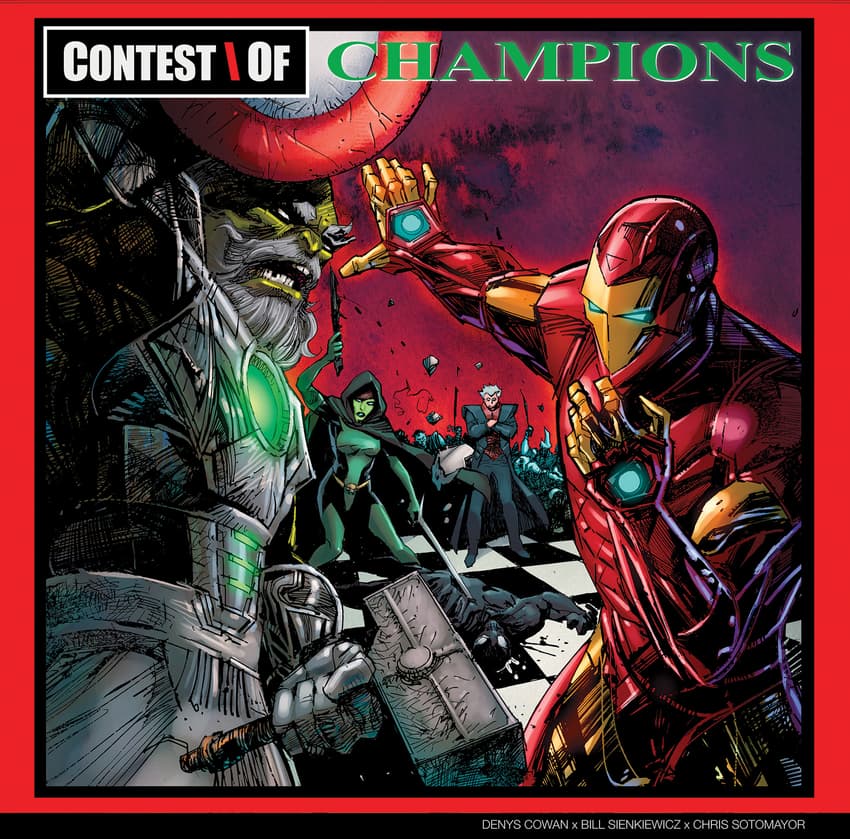 Released in 2003 by Shady/Aftermath/Interscope, 50 Cent's debut, "Get Rich Or Die Tryin'", was the year's bestselling album worldwide. It stormed to No. 1 on the Billboard 200 albums chart with more than 872,000 copies sold during its first week of release. Featuring the acclaimed No. 1 Billboard Hot 100 singles "In da Club" and "21 Questions," and the Top 5 "P.I.M.P.," the album is six-times platinum-certified by the RIAA. The exclusive hip-hop variant cover inspired by this album was originally drawn and colored by Brian Stelfreeze for INVINCIBLE IRON MAN #1 in 2015.
LL Cool J's fourth studio album, "Mama Said Knock You Out", drew praise from critics worldwide, lauding the album's hard-hitting, soulful jams. Released in 1990 by Def Jam, the multi-platinum album's chart-topping and Grammy-winning title track is an iconic hip-hop staple. The exclusive hip-hop variant cover inspired by this album was originally drawn and colored by Tim Bradstreet for PUNISHER #1 in 2016.
Released in 1995 by Geffen, GZA's second solo studio album, "Liquid Swords", peaked at No. 2 on Billboard's Top R&B/Hip-Hop Albums chart and at No. 9 on the Billboard 200 albums chart. The platinum-certified album is critically acclaimed, recognized as one of the best hip-hop albums of all time and as a particularly strong solo release by a member of the Wu-Tang Clan. The exclusive hip-hop variant cover inspired by this album was originally drawn by Denys Cowan and Bill Sienkiewicz and colored by Chris Sotomayor for CONTEST OF CHAMPIONS #1 in 2015.
The Hype Box
Can't-miss news and updates from across the Marvel Universe!