Culture & Lifestyle
Published October 14, 2020
Marvel's Voices: Victoria Alonso on Marvel Studios' Approach to Filmmaking, Stan Lee's Enduring Legacy, and Finding Your Inner Super Hero
Marvel Studios' EVP of Production reflects on her career and how her experiences have shaped her stories.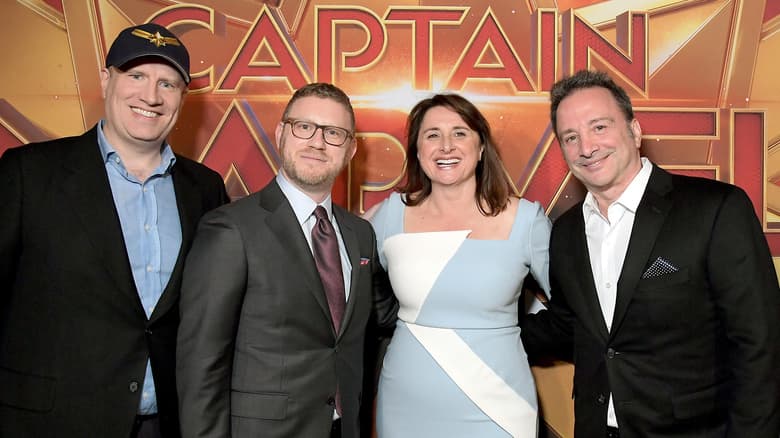 Victoria Alonso, Marvel Studios' Executive Vice President, Production, has been part of the Marvel Cinematic Universe since its inception, working on every single film, alongside Marvel Studios President Kevin Feige and Co-President Louis D'Esposito.
In celebration of Hispanic Heritage Month, Marvel.com had the opportunity to speak to the native Argentinian about her incredible career at Marvel Studios, her vision for the future of the MCU, and her experience as a champion for women, people of color, and LGBTQ and how that informs her work.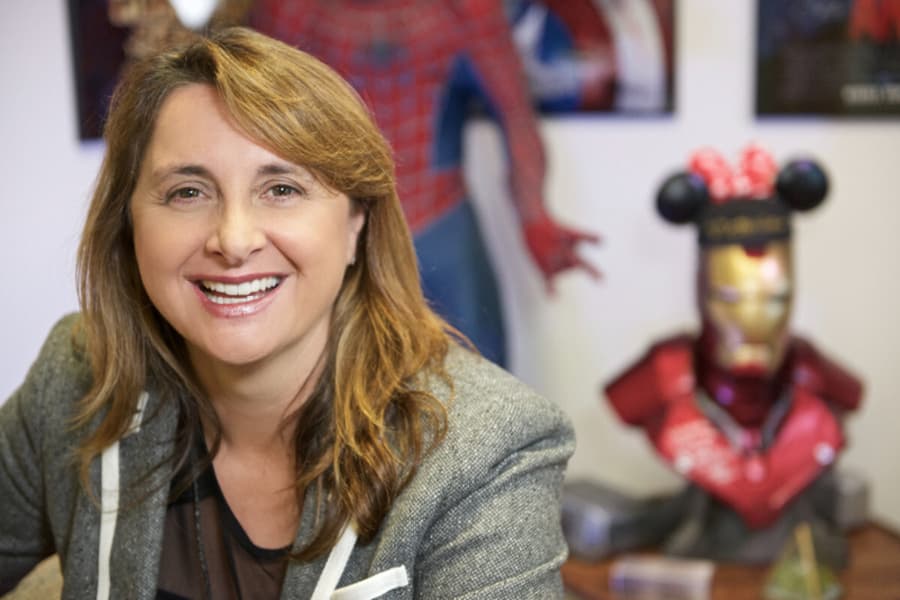 Marvel.com: How does your identity as a Latinx woman, producer, mother impact your work and the way you tell your stories?
Victoria Alonso: Everything I do is impacted by who I am. There is no question about it—that I look at it from the Latin point of view, the parent point of view, the woman point of view. There is nothing in my path that I don't look at it that way. It impacts it fully, on a daily basis, in hope that what we create for generations to come is something that kids and others can look at it and go, "I got something out of that piece of filmmaking." Not just the two hours of, "I'm not thinking about my true worries." But also, for a minute, if we do it right, we made you laugh. We made you cry. We made you think. And most importantly, we made you question. Question something in your life. Don't accept it all.
Marvel.com: How does the MCU reflect the world and its audiences? You and your team have expanded so much and I think you've grown with the global audience.
Victoria Alonso: Well, we always say that you don't get to have this kind of success unless the whole world is watching. So, as we tell our stories, we need to make sure that we are telling our stories through the eyes of our audience which is vast and different, and of all walks of life, and all colors, and all types of folks. In how we approach our stories, we try to make sure that we include as many people that we can. And that we consciously do not exclude. Those are very, very different things. To include, and not to exclude.
Marvel.com: Stan, he was way ahead of that.
Victoria Alonso: Stan Lee was always ahead of all of us. I mean, that was the brilliance about the man. And it was many, many, many moons ago, you know, decades. We always celebrate his legacy by doing that.
The comics were a reaction to something that was happening, and our movies are a mirror of certain moments in time. You can call it reactionary if that's the box you want to put it in. I just think that it's very much a mirror of a moment in time that may cause some reaction by the audience, which is a different thing that we're trying to create.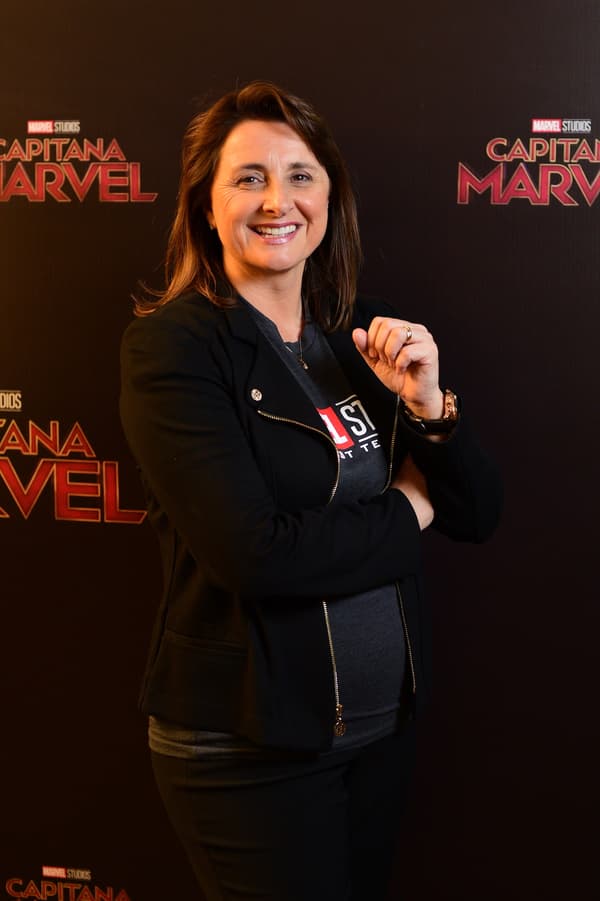 Marvel.com: It's very well handled.
Victoria Alonso: Listen, the truth is when it comes down to inclusiveness, we have a lot of work to do. We have to work harder. And no one knows that better than I do.
Marvel.com: Is it important for you to make sure these voices are represented for the next generation?
Victoria Alonso: I would say that it's not only important to me that the voices are represented by these generations now and the ones to come. But it's imperative. It's imperative that these kids have a character that they can look up to. That on a day when they don't feel up to facing the world, that they can put on a mask, they can put on a cape, and they can pretend to be a Super Hero. And if that is what gives you the strength to get through the yard, to get through that moment in time, and it helps you because it empowers you, then I salute you.
And if we don't do that for every kid of every color, then we will fail. We will fail a kid. And one of the beautiful things about comics is it didn't. Comics didn't fail you. On the contrary, people read the comics and saw themselves. So that identity that the page created, we need to continue to do in the movie image.
Marvel.com: What are you most proud of what you've accomplished?
Victoria Alonso: You know, I always say that both Black Panther and Captain Marvel were the two columns that have held my house—my house of filmmaking. They are the columns of the legacy that I could potentially leave my daughter. And if I never do anything else….
They have said that it is absolutely OK to be different and still have the power, which is what I think is what Black Panther did—inspired others to live that noble life. And to have Captain Marvel come along and actually [help you] find your voice. When people tell you that, "you feel too much," or "you have too many emotions," or "you don't know what you want because you don't know how you feel," that you realize that you do know. And what you want is not what the other person wants.
Captain Marvel and Black Panther have been, for me, the two grounding moments of my career. And I think if we get a chance to tell more stories like that, maybe my house will have four columns.
Looking for examples of Victoria Alonso's work, including Marvel Studios' Black Panther and Captain Marvel? Stream those films and more of the Marvel Cinematic Universe right here.
In celebration of Hispanic Heritage Month, get to know our Hispanic and Latinx characters! From Araña to White Tiger, here's a handful of heroes who have made their mark on Marvel!
The Hype Box
Can't-miss news and updates from across the Marvel Universe!