Culture & Lifestyle
Published May 12, 2020
Vote Now: Emma Frost vs. Jean Grey
Cast your ballot in the Marvel Battle Royale 2020!
The Marvel Battle Royale 2020 is sponsored by State Farm.
Face front, True Believers! The Marvel Battle Royale 2020 features 16 of your favorite characters going mano a mano! Every 24 hours, you'll be able to vote on who moves on to the next round—all the way until there's only one supreme Super Hero left standing! And it's continuing apace right now!
But first, who came out on top of yesterday's clash, when the Hulk took on Captain Marvel?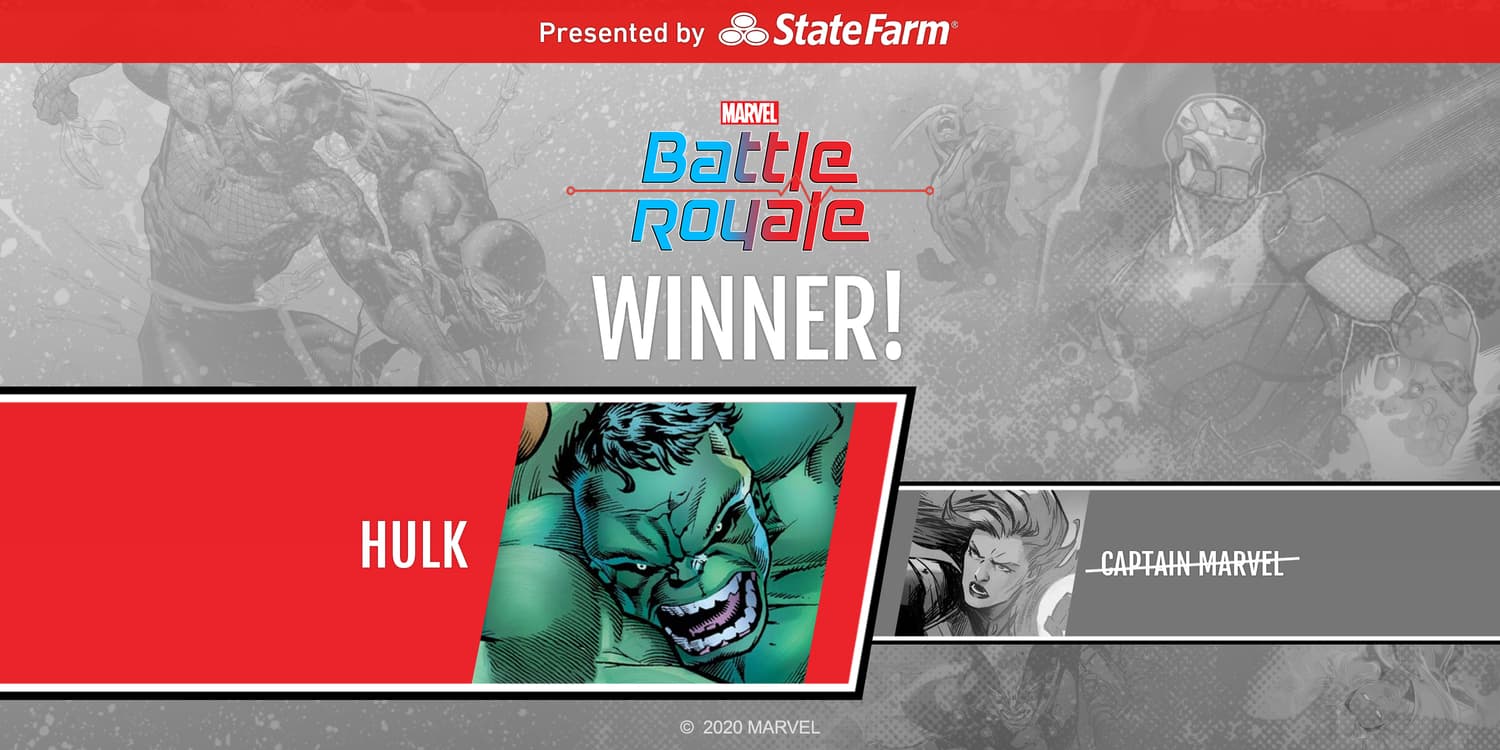 SMASH! Here's what the full bracket looks like now!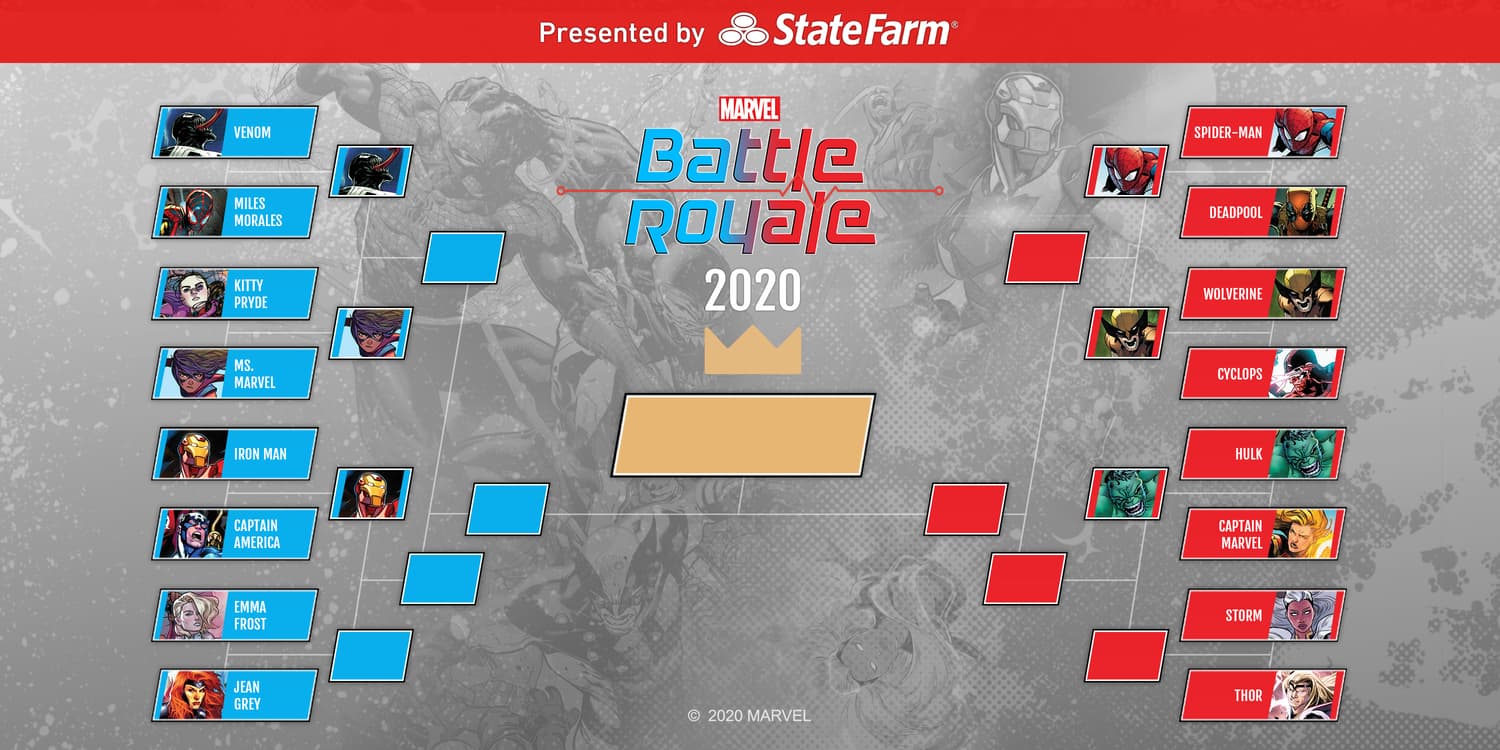 Now for today's throwdown...and it's one monumental mutant matchup.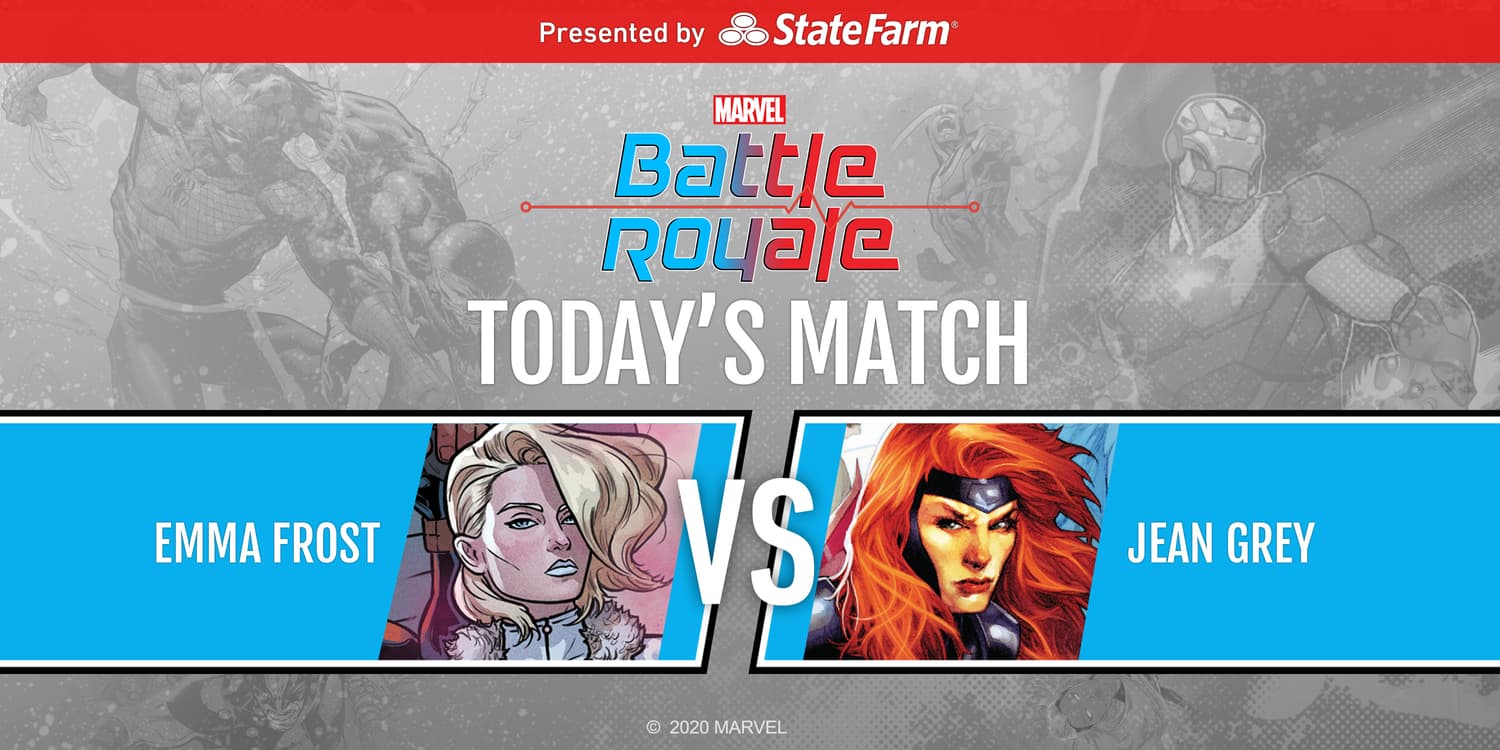 Emma Frost vs. Jean Grey—a delightful dynamic that has swirled and formed and reformed again dozens of times over the decades. So what happens when they battle? Many have asked this question before... Does Emma, the White Queen of the Hellfire Club, come out on top? Or is it Jean Grey, the seemingly undeniable all-star of the X-Men, herself a consultant to Krakoa's powerful Quiet Council, win? Their new status quo puts them arm in arm, but what happens when they go face to face? It's a titanic telepathic tussle for the ages!
We don't know who's going to win, True Believers, but we do know something for sure: Scott, stay out of this one.
Members of the Merry Marvel Marching Society, it's time for you to decide who emerges victorious. Head over to Marvel's Twitter, Facebook, or Instagram to cast your ballot in this thumpin' throwdown...right now!
Stay tuned to Marvel.com for more on the Marvel Battle Royale 2020! Onward!
The Hype Box
Can't-miss news and updates from across the Marvel Universe!