Culture & Lifestyle
Published April 1, 2019
WonderCon Spotlights Marvel Studios' Ryan Meinerding
Learn more about the career of Marvel Studios' head of visual development!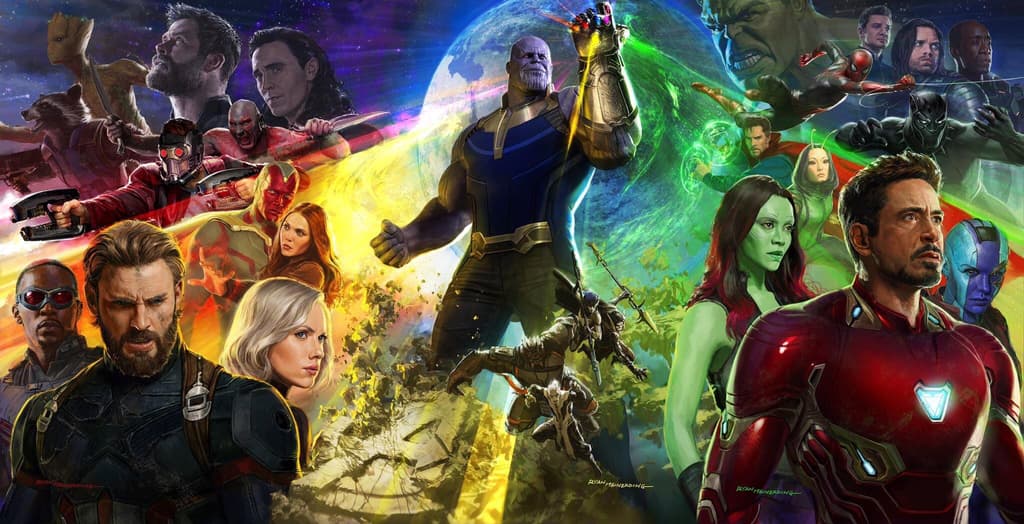 After 11 years and 22 movies, fans are eagerly anticipating the release of the climax to the MCU's Infinity Saga with Marvel Studios' "Avengers: Endgame." As you've watched the multitude of characters and their adventures, you've probably noticed how amazingly accurate the designs of the movies are to their comic book counterparts.
While there are a plethora of creative minds having a hand in this process, there is one person who has been there throughout the entire journey. He's Ryan Meinerding, the Head of Visual Development at Marvel Studios. In a panel moderated by Tara Bennett (author, Marvel Studios: The First Ten Years: The Definitive Story Behind the Blockbuster Studio), Meinerding talked about his "origin story" as well as his process for bringing our favorite Marvel characters to the big screen.
Meinerding has been a part of the Marvel family for over 13 years, and his job as Head of Visual Development is to bring the comics into a world that works in cinema, "Our job is to take something that they did with four colors [in the comics] and turn into something [visually-stunning] in our world."
When he and his team started working with Marvel Studios with Jon Favreau's "Iron Man," it was the first time Meinerding had seen movie executives working with concept artists so closely. "We felt like we were part of the beginnings [of Marvel Studios] from the ground up," shared Meinerding. "We got to work with Jon Favreau directly. It's very rare to work with directors. Usually concept artists work more closely with the costume designers."
Meinerding then talked about building the department itself, "When 'Iron Man 2' came around, [my collaborator] Phil Saunders couldn't return, so I had to do everything for that movie myself, which is a daunting task. After that, I was asked to stay on permanently as a concept artist." Meinerding then brought on Andy Park and Charlie Wen, who would do the concept work for "Ant-Man" and "Guardians of the Galaxy," respectively (among others). They've had the same core artists since.
Bennett asked Meinerding about the starting process for concept design. "It varies with each property because each one is so different," replied Meinerding. "There are times when we are told 'Here's the project. What's the coolest thing you can make?' Other times, such as when Groot creates the bubble around the team in the first 'Guardians,' we have to get very specific, so the visual effects team knows how it's going to work."
The discussion then moved on to the first MCU movie to be nominated for best picture at the Academy Awards, "Black Panther." Bennett asked if Meinerding knew there was something special about this particular movie. "Every movie is special in its way," asserted Meinerding. "Ryan Coogler was amazing, and the collaboration on the movie was on a different level."
The discussion closed with some talk about Meinerding's two favorite characters, Captain America and Spider-Man. He would get goosebumps drawing the Star-Spangled Avenger "I hid in my office for two months researching and drawing Captain America in WWII. There was so much you had to make sure you had right, from the boots to the gear."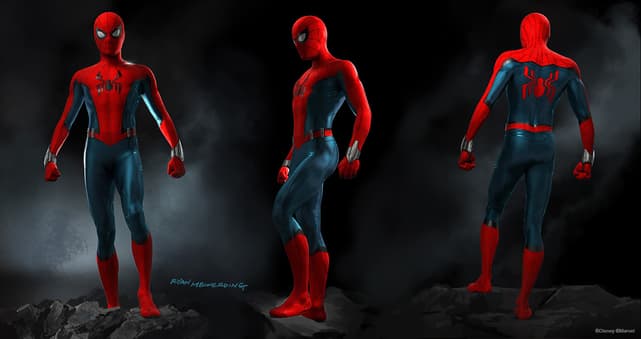 When "Captain America: Civil War" came around, Meinerding was excited to work with Black Panther, but his excitement tripled when Kevin Feige told Meinerding he needed start work on designs for Peter Parker. "I loved the Sam Raimi designs on the characters," revealed Meinerding. "We had to try and find a new way to go."
Meinerding had to look no further than the artist who epitomized Spider-Man for him, John Romita, Sr. "John Romita defined Spidey for me, from the broader webbing in the mask to the smaller spider insignia." Ryan made sure he added his flare to it, as it was his idea to make the eyes electronic and light responsive as a way to signify emotion.
We're about a month away from the culmination of the last decade of the Marvel Cinematic Universe when "Avengers: Endgame" opens in theaters on April 26. The majority of what we've witnessed came from the mind of Ryan Meinerding and his team. We can't wait to see what he has in store for the next chapter in the Marvel Cinematic Universe.
The Hype Box
Can't-miss news and updates from across the Marvel Universe!