Digital Series
Published December 3, 2018
10 of Marvel's Best Holiday Stories
As much fun as it can be to tell a great action adventure story, Marvel doesn't turn down a holiday celebration when the season arrives! In its eight decades of comic storytelling, Marvel has spun several festive holiday yarns featuring your favorite Super Heroes and Villains -- usually involving a devious disruption during a celebration! In this video sponsored by Funko, find out just 10 of the top holiday stories in Marvel comics, then find out where you can read them below!
10. INCREDIBLE HULK #378 (1991)
"Rhino Plastered": The Rhino as a mall Santa? What's his agenda? The Hulk's gonna find out!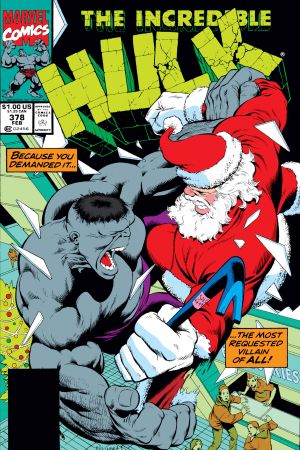 9. GLX-MAS SPECIAL #1 (2006)
The Great Lakes Avengers features Squirrel Girl conquering a formidable foe!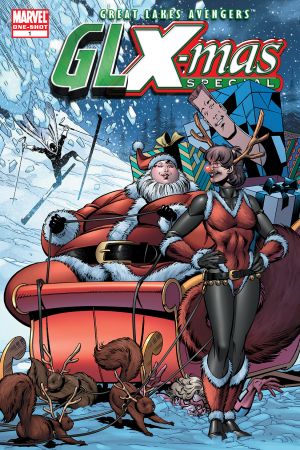 Glx-Mas (2006) #1
published

added to marvel unlimited

rating

penciller (cover)

colorist

letterer

penciller

writer
What is Marvel Unlimited?
8. MARVEL HOLIDAY SPECIAL 1994
"The Thing in Losin' the Blues": Ben Grimm and a young friend learn a special lesson about kindness during the holidays.
7. UNCANNY X-MEN #143 (1980)
"Demon": Kitty Pryde is alone at the X-Mansion on Christmas Eve... or is she?
6. MARVEL HOLIDAY SPECIAL 2005
"Yes, Virginia, There Is a Santron": I'm sure Santa Ultron is just hitting up the Avengers for some milk and cookies... right?
5. SPIDER-MAN'S TANGLED WEB #11 (2001)
"'Twas the Fight Before Xmas": What can make holiday shopping even more harrowing? Evildoers! Mind control!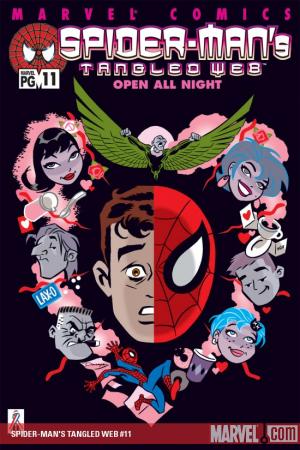 Spider-Man's Tangled Web (2001) #11
published

added to marvel unlimited

inker

colorist

letterer

penciler

writer
What is Marvel Unlimited?
4. "WHAT THE--?!" #10 (1990)
"I'll Be Doom for Christmas": Santa making a deal with Doctor Doom? Shouldn't he be on the Naughty List?
3. MARVEL HOLIDAY SPECIAL 1992
"The Spirit of the Season": Maybe this is a different kind of "spirit" than the title implies...
2. MARVEL DIGITAL HOLIDAY SPECIAL #1 (2008)
"Last Christmas": A Skrull steals his new friend's identity, which is directly in conflict with the spirit of giving!
The Hype Box
Can't-miss news and updates from across the Marvel Universe!