Digital Series
Published November 30, 2017
Thwip! The Big Marvel Show Giveaways
Thwip! The Big Marvel Show Giveaways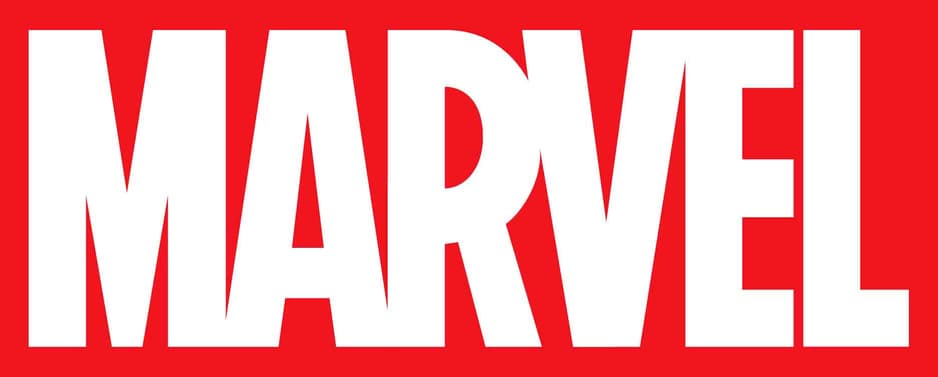 THWIP! GIVEAWAY Sweepstakes OFFICIAL RULES
NO PURCHASE OR PAYMENT OF ANY KIND IS NECESSARY TO ENTER OR WIN THIS SWEEPSTAKES. A PURCHASE OR PAYMENT OF ANY KIND WILL NOT INCREASE YOUR CHANCES OF WINNING. VOID WHERE PROHIBITED.
NOTE: These Official Rules and conditions apply to all THWIP! Sweepstakes that reference these rules (each, a "Sweepstakes"). Prize, prize value, entry period, and winner details will be specific to each individual Sweepstakes and set forth in the applicable episode of THWIP! (the "Giveaway-Specific Terms"). Each Giveaway-Specific Terms and these Official Rules shall together govern each Sweepstakes, with each Sweepstakes a separately operated and administered promotion.
ELIGIBILITY: Open only to legal residents of the 50 United States and Washington D.C.; who at the time of entry are at least 13 years of age. Employees of Sponsor, any organizations responsible for sponsoring, fulfilling, administering, advertising or promoting this Sweepstakes or supplying the prizes and each of their respective parent, subsidiary and affiliated companies (collectively, "Promotion Entities") and the immediate family members (defined as parents, step-parents, children, step-children, siblings, step-siblings, or spouses, regardless of where they live) and household members (defined as people who share the same residence at least three (3) months a year, whether related or not) of all such employees are not eligible to enter or win.
PROMOTION PERIOD: As per the Giveaway-Specific Terms for the applicable Sweepstakes. Sponsor's computer is the official clock for this Sweepstakes.
HOW TO ENTER: To participate in this Sweepstakes, you must have an active Facebook account. You can sign up for a free Facebook account at https://www.facebook.com or by downloading the Facebook application on your compatible mobile device and following the instructions provided. Normal internet access and data usage charges imposed by your online service and/or mobile carrier may apply.
Once you have logged into your account, post a comment on Sponsor's Facebook post containing the THWIP! Episode announcing this Sweepstakes on Sponsor's Facebook page located at https://www.facebook.com/MarvelTHWIP during the Promotion Period for one (1) entry into this Sweepstakes. Normal internet access and data usage charges imposed by your online service and/or mobile carrier may apply.
BY POSTING A COMMENT, YOU ARE INDICATING THAT YOU HAVE READ, UNDERSTOOD AND FULLY AGREE TO THESE OFFICIAL RULES AS WELL AS SPONSOR'S TERMS OF USE LOCATED AT HTTPS://DISNEYTERMSOFUSE.COM. DO NOT POST A COMMENT WITHOUT FIRST REVIEWING THESE OFFICIAL RULES AND SPONSOR'S TERMS OF USE.
Only public Facebook posts may be used for entry. If your account is private, your posted comment is private or your comment is otherwise inaccessible to Sponsor, then your posted comment with hashtag will not result in an entry. Facebook posts must comply with the Facebook Terms and Policies located at https://www.facebook.com/policies.
LIMITATIONS: Limit one (1) entry per person during the Promotion Period. Your entry must be received during the Promotion Period. In the event of a dispute regarding the identity of the person submitting an entry, the entry will be deemed to be submitted by the person in whose name the account is registered. Incomplete entries will be disqualified. Proof of entering is not considered proof of delivery or receipt of such entry. Attempts to tamper with or disrupt the entry process or use multiple accounts, automated methods or third parties to enter are prohibited and may result in disqualification at Sponsor's sole discretion. Any duplicate or materially similar entries will be disqualified. In the event that the same entry is received from more than one (1) person, the entry will be deemed to be submitted by the first person who the entry was received from. Void where prohibited and subject to all applicable federal, state, provincial, territorial, local and municipal laws and regulations.
Entries may not contain and Sponsor, in its sole discretion, may disqualify and/or remove any entry that contains any content that: (a) is sexually explicit or suggestive, profane, pornographic or contains nudity; is unsafe, dangerous or unnecessarily violent; is obscene or offensive, endorses any form of hate or hate group or is derogatory of any protected class, including without limitation race, gender, religion, nationality, age, citizenship, disability, sexual orientation or genetic makeup; defames, misrepresents or contains disparaging remarks about other products, people or companies; (b) is illegal or promotes, encourages or advocates any illegal activity; promotes alcoholic beverages, drugs, weapons, ammunition or explosives; (c) violates or infringes third party rights of any kind, including without limitation copyright, trademark, trade secret, patent, publicity or privacy rights; contains brand names, trademarks or logos of any third party; (d) contains executable programming of any kind, including without limitation viruses, worms, Trojan horses, spyware, malware, time bombs, Easter eggs, cancel bots or any kind of malicious or benign computer programming whatsoever; contains encrypted content of any kind, including without limitation encoded messages; (e) disparages or otherwise communicates a message inconsistent with the reputation, image and/or goodwill of Sponsor or other Promotion Entities affiliated with this Sweepstakes; and/or (f) is otherwise inappropriate, objectionable, or unsuitable for the uses contemplated in these Official Rules, as determined by Sponsor in its sole discretion.
In the event that matters beyond Sponsor's reasonable control, corrupt, prevent or impair the administration, security, fairness or proper play of this Sweepstakes, so that it cannot be conducted as originally planned, except where prohibited by law, Sponsor, in its sole discretion, may suspend or terminate this Sweepstakes; and in such event, select winners by such method as Sponsor, in its sole discretion, considers equitable.
You agree not to knowingly damage, cause interruption and/or prevent others from participating in this Sweepstakes. ANY ATTEMPT TO DAMAGE ANY ONLINE SERVICE OR WEBSITE OR UNDERMINE THE LEGITIMATE OPERATION OF THIS SWEEPSTAKES VIOLATES CRIMINAL AND/OR CIVIL LAWS. IF SUCH AN ATTEMPT IS MADE, SPONSOR MAY DISQUALIFY ANY ENTRANT MAKING SUCH ATTEMPT AND SEEK DAMAGES TO THE FULLEST EXTENT OF THE LAW.
WINNER SELECTION: Sponsor will randomly select the number potential winners specified in the Giveaway-Specific Terms from among all eligible entries received during the Promotion Period shortly after the close of the Promotion Period. Odds of winning depend on the total number of eligible entries received during the Promotion Period.
WINNER NOTIFICATION: Sponsor will notify potential winners by sending them a direct message on Facebook. At the sole discretion of the Sponsor, disqualification, prize forfeiture and the selection of an alternate winner (time permitting) may result from any of the following: (a) potential winner's failure to respond to Sponsor's notification as directed within three (3) days; (b) the return of any notification or prize as undeliverable; (c) potential winner's failure to provide Sponsor with satisfactory proof of eligibility and/or an Affidavit of Eligibility, Release and Indemnification, Publicity Release, IRS Form W-9 and any other required documentation within five (5) business days of transmission; (d) potential winner's failure to travel, check-in or attend events at designated times and dates; and/or (e) any other non-compliance with these Official Rules.
PRIZES: The prize(s) are available to be won and their approximate retail value ("ARV") shall be as set forth in the applicable Giveaway-Specific Terms. Limit one (1) prize per person per Sweepstakes. I the prize includes ticket vouches or gift cards, winners must follow the instructions on the ticket vouchers and/or gift cards in order to redeem. Ticket vouchers and/ or gift cards may be subject to additional terms and conditions. All taxes are solely the responsibility of the winners. If the ARV of a prize is at least $600, the winner will received an IRS Form 1099-MISC. Winners are not entitled to exchange or transfer prizes or to obtain cash or other substitutes. Sponsor may substitute a prize (or portion thereof) of equal or greater value. If the actual value of a prize is less than the stated ARV, the difference will not be awarded. Any portion of any prize not accepted or used will be forfeit and no additional compensation of any kind will be awarded. Prizes are awarded "as is" and without representation, warranty or guarantee of any kind, express or implied (including without limitation any implied warranty of merchantability or fitness for a particular purpose). All prizes will be awarded provided a sufficient number of eligible entries are received and prizes are validly claimed by the date one (1) month after the close of the applicable Promotion Period for the applicable Sweepstakes, after which no alternate winners will be selected nor unclaimed prizes awarded for that Sweepstakes.
PRIVACY POLICY: Personal information collected in connection with this Sweepstakes will be treated in accordance with Sponsor's privacy policy located at https://disneyprivacycenter.com.
GRANT OF RIGHTS: By participating in this Sweepstakes, you grant Sponsor (and its successors and assigns) the right to use: (a) your entry (or portion thereof) and (b) your name, address (city and state), voice, likeness, photograph, biographical information and/or statements about this Sweepstakes, in perpetuity, without notice, requirement of permission, attribution or compensation, for any commercial, promotional or other purpose throughout the universe in any and all media now known or hereafter devised, in all languages and in all versions, except where prohibited by law. Your entry may be edited, adapted, modified and/or used to create derivative works by Sponsor in its sole discretion.
REPRESENTATION AND WARRANTY: By participating in this Sweepstakes, you represent and warrant to Sponsor that you have all rights, permissions and consents necessary to grant the rights to Sponsor as expressed herein.
RELEASE: By participating in this Sweepstakes, you release, discharge and hold harmless the Promotion Entities, Facebook and each of their respective officers, directors, agents, representatives and employees from any and all liability for actions, claims, injuries, losses or damages of any kind, resulting, in whole or in part, directly or indirectly, from participation in this Sweepstakes.
DISPUTES: By participating in this Sweepstakes, you agree that: (a) you will abide by and be bound by these Official Rules, Sponsor's Terms of Use located at https://disneytermsofuse.com and Sponsor's decisions (which are final and binding) and (b) all disputes, claims and causes of action at law or in equity arising out of or connected with this Sweepstakes shall: (i) be resolved individually, without resort to any form of class action; (ii) be limited to actual out-of-pocket expenses incurred; and (iii) be governed by, and construed in accordance with, the laws of the state of New York.
SPONSOR: Marvel Digital Media Group LLC, 135 W. 50th Street, New York, NY 10020
WINNERS' LIST: For the names of winners within one (1) year of the close of the applicable Promotion Period for the applicable Sweepstakes, send a self-addressed, stamped envelope to: THWIP! Giveaway Sweepstakes Winner List – Prize: [INSERT NAME OF PRIZE], ATTN: Legal Department, 135 W. 50th Street, New York, NY 10020.
This Sweepstakes is in no way sponsored, endorsed or administered by, or associated with, Facebook.
The Hype Box
Can't-miss news and updates from across the Marvel Universe!