Games
Published October 27, 2022
Inside the Art of MARVEL SNAP
Explore the gorgeous art that inspired the iconic visuals of the popular new game MARVEL SNAP!
As one of the most visually stunning new games to arrive on the scene, MARVEL SNAP has plenty to offer besides exciting gameplay, thrilling mind games and your favorite characters from the Marvel Universe. These are no ordinary cards—packed with potential and an array of 3D effects, these are truly collector's items! What's more, you may recognize some of your favorite Marvel artists who contributed to the dazzling graphics of the game.
Available now on mobile and PC devices, Nuverse, Second Dinner and Marvel Entertainment's latest collaboration is making waves as it brings exciting gameplay and fast-paced action to Marvel fans everywhere. Players all over the world can finally experience the adrenaline-pumping, superpowered card battler game that lets fans assemble a Marvel dream team of heroes and villains, before battling their way through the multiverse to glory—all in just three-minute play battles.
Luckily, we were able to speak to Jonny Erner (Art Manager) and Jomaro Kindred (Art Director) for a behind-the scenes look at the beautiful art that inspired MARVEL SNAP!
Who are some artists whose work we can look forward to in MARVEL SNAP?
Way too many to name them all, but we try to have something for everyone in the game, which means our artists all do something super unique. We have Rian Gonzales who you might recognize from all of her amazing Marvel comic covers doing original pieces in her style and doing some adorable chibi pieces. We have Kim Jacinto whose work is incredibly colorful and dynamic. Max Grecke does his own unique style that is fun and different, but totally makes sense for our game. These just a few of the amazing artists we have, but we also have a ton of illustrators like Ryan Benjamin whose work then gets colored by Ryan Kinnaird to make sure we have cohesion across all of our Base cards.
What are some of the unique variant sets that are available in the game?
We love getting the opportunity to make sets because it allows our artists to create something that our players will get to hunt for and collect. They are our own mini universes we get to build within Marvel SNAP. We have the Dan Hipp set which is everything done in his style. Alex Horley created a Savage Land series that transports some of the most popular Marvel characters to that world. We've got our moody Noir set, a futuristic 3099 set, a Steampunk set, Venomized variants, and way way way more that players haven't seen yet.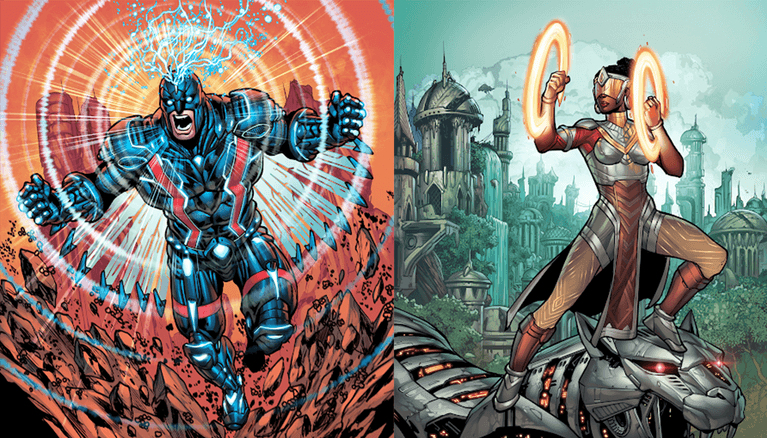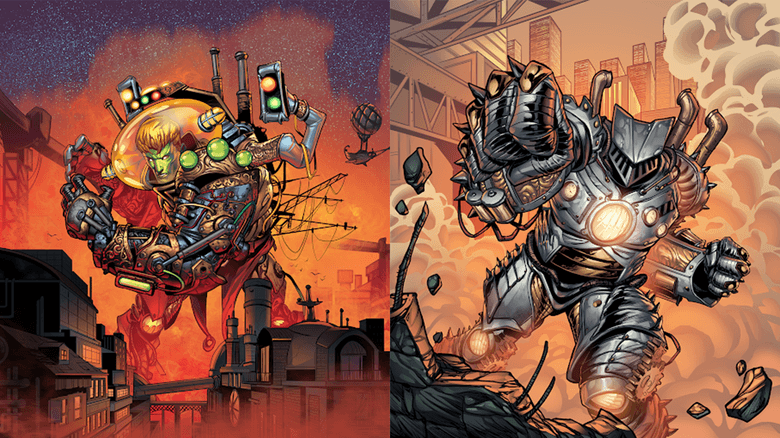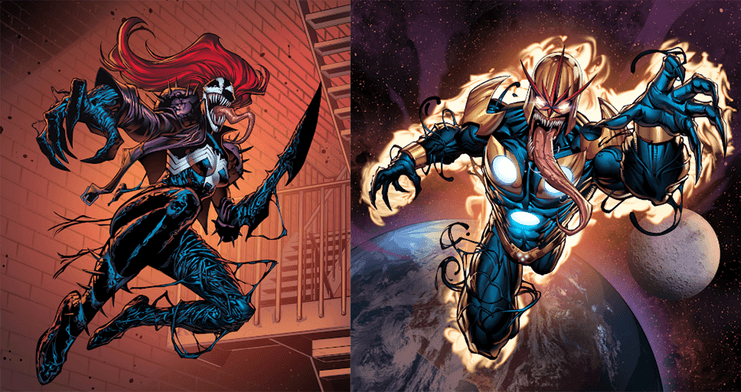 Can you explain the challenges of designing the 3D aspect of these cards?
Figuring out the best way to framebreak each character is the exciting challenge with every new card. Fortunately, our team has created powerful tools to make sure the cards come to life exactly how we envision them to. There's a magical moment where the art, 3D effects, and animation all come together on a finished card and we get to see the card come to life in a way that is totally unique to Marvel SNAP. We feel that same excitement when we finally see how our players react to the cards.
What was it like to design some of the most famous locations in the Marvel Universe?
Truthfully it's a constant struggle to pick our favorite locations along with the locations that make sense for our seasons. The Marvel universe is so rich with locations that we need a healthy balance of giving players what they expect, and also surprising them with ones they may have never seen or heard of before. Our job is to make sure that our locations are even cooler than what they have seen before or are imagining. Some locations like Xandar which we've seen in one iteration in the MCU vs. the iterations in the comics are more challenging, because many players are expecting to see something and we need to make sure the location that we present can stand on its own. Just wait until all the new X-Men-inspired locations start rolling in!
For the avid collectors out there, how often can we look forward to new cards and characters being added to the game?
We're working hard to add new characters, variants, and locations every month and hopefully every week. Players will never run out of new things to see and collect. The Marvel universe is MASSIVE and the only way we can make sure that your favorite characters and variants are in SNAP is if we do it all!
Get in on the action now! MARVEL SNAP is available in 13 languages across the world and available for download now on mobile and early access PC: www.MarvelSnap.com.
For the latest news on MARVEL SNAP, follow Marvel Games on Twitter!
The Hype Box
Can't-miss news and updates from across the Marvel Universe!