Games
Published May 4, 2021
MARVEL Games Celebrates Asian Pacific American Heritage Month
We round up all the month-long celebrations, events, character drops, and more from your favorite Marvel games!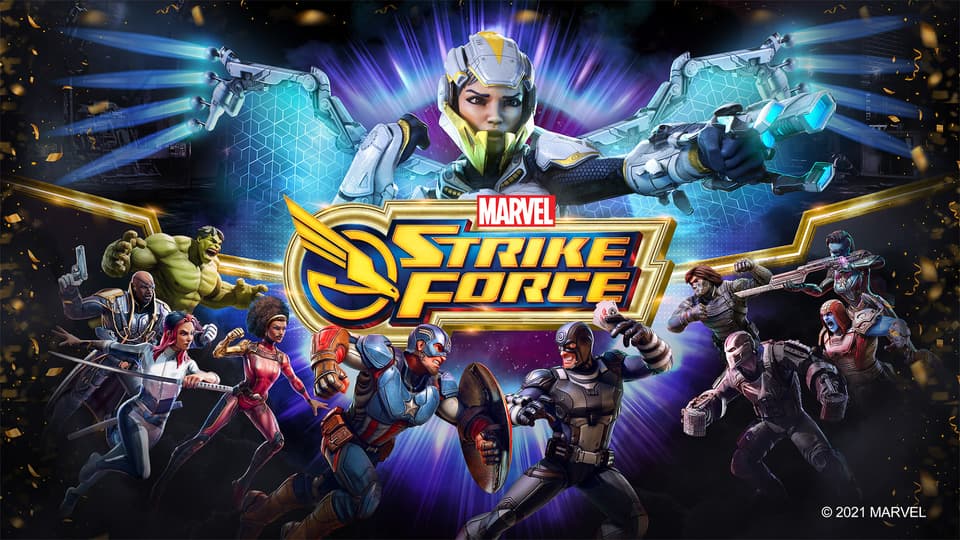 KESTREL JOINS MARVEL STRIKE FORCE
Kestrel arrives just in time to celebrate MARVEL Strike Force's 3rd Anniversary and Asian Pacific American Heritage Month!
Kestrel, also known as Major Sybil Tan, is a Malaysian physicist, engineer, pilot, and astronaut living at the bleeding edge of scientific discovery. She spent her early career in U.S. Space Command at NASA, where she earned the callsign of "Kestrel" and was recruited by Nick Fury for her scientific brilliance and drive to explore the boundaries of reality.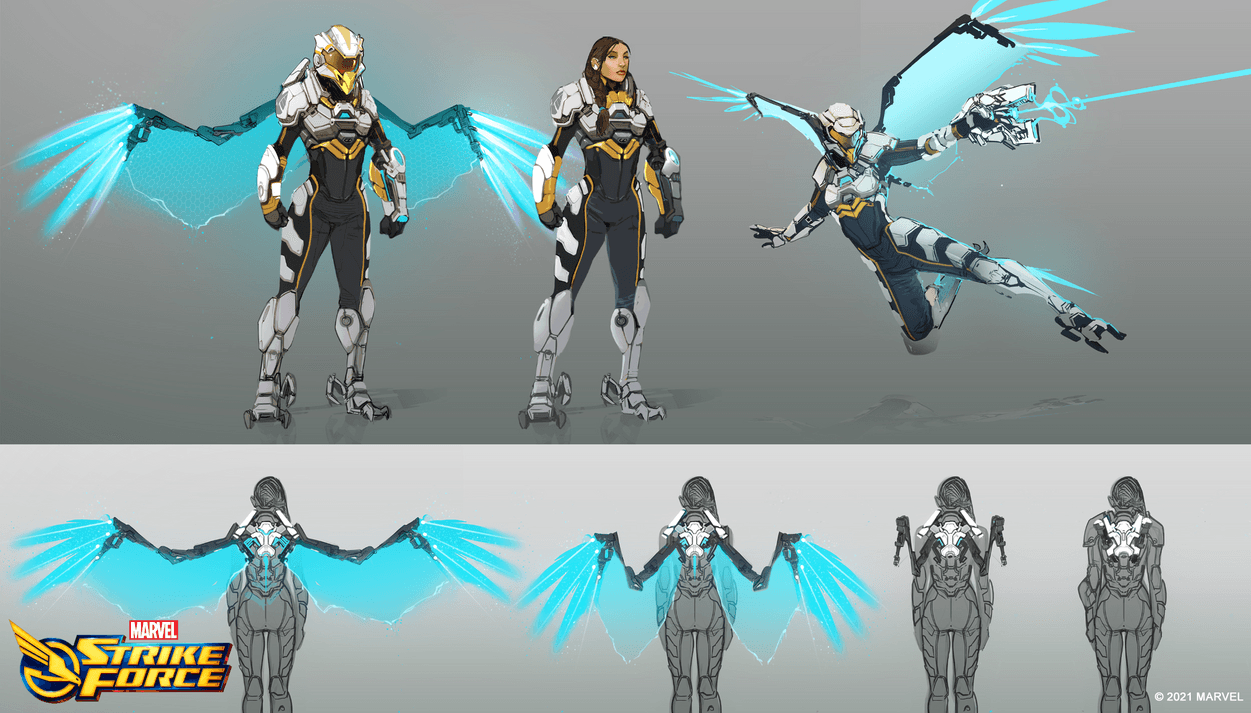 As the lead architect of S.T.R.I.K.E 's interdimensional technology, Kestrel's natural optimism and curiosity made her insist upon being the first to test the prototype portal generator she created. The results were catastrophic: the unstable technology failed, leaving Kestrel marooned and drifting through the outer reaches of reality. Kestrel's experiences travelling across different dimensions in her exo-suit ultimately resulted in a deep understanding of how realities diverge and the ability to manipulate and create new timelines. Kestrel encountered countless worlds felled by the villain Ultimus before finally making her way to her home timeline and joining Strike Force to help prepare for Ultimus' return to this dimension.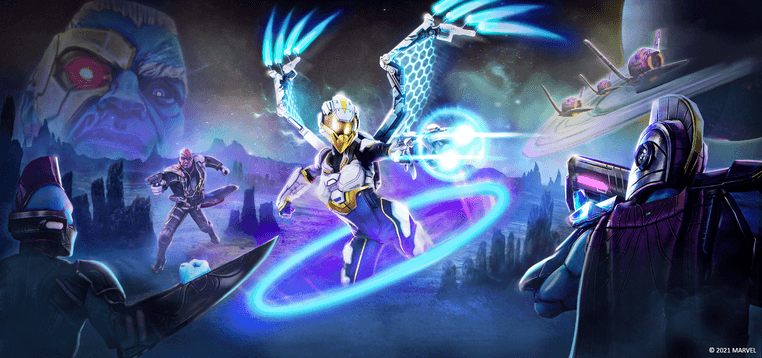 PLAY AS KESTREL IN HER ALL-NEW CAMPAIGN EVENT
Kestrel's modified exo-suit, portal cannon, and reality-bending abilities make her an invaluable addition to any squad. Kestrel made her debut in-game beginning April 30, and players will have the opportunity to play as Kestrel firsthand during a limited time event beginning May 8 - May 23 UTC. By completing challenges and earning Kestrel Shards, players can permanently add this powerful character to their roster of heroes and villains teaming up to save the world.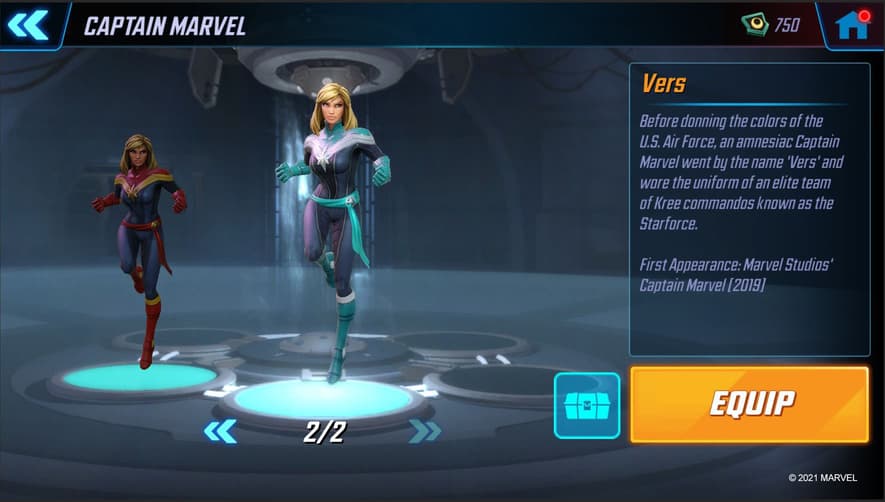 NEW FEATURE: COSTUMES!
Variant costumes have been added to the world of MARVEL Strike Force! Don alternate outfits inspired by your favorite MARVEL comics, movies, TV shows, and more! Lookout for the first costumes available for both Captain Marvel and Elektra this month.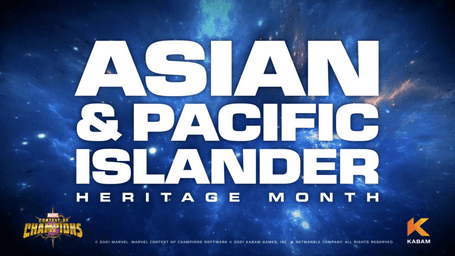 CELEBRATE ASIAN & PACIFIC ISLANDER HERITAGE MONTH IN CANADA AND THE U.S. WITH MCOC!
Asian & Pacific Islander Heritage Month is a time to reflect on the contributions of Asian and Pacific Islander individuals across the globe. MARVEL Contest of Champions is proud to have a diverse team of devs from all walks of life in both Canada and the United States. Read this blog post to meet a few of the talented Kabammers bringing new and exciting content to The Contest.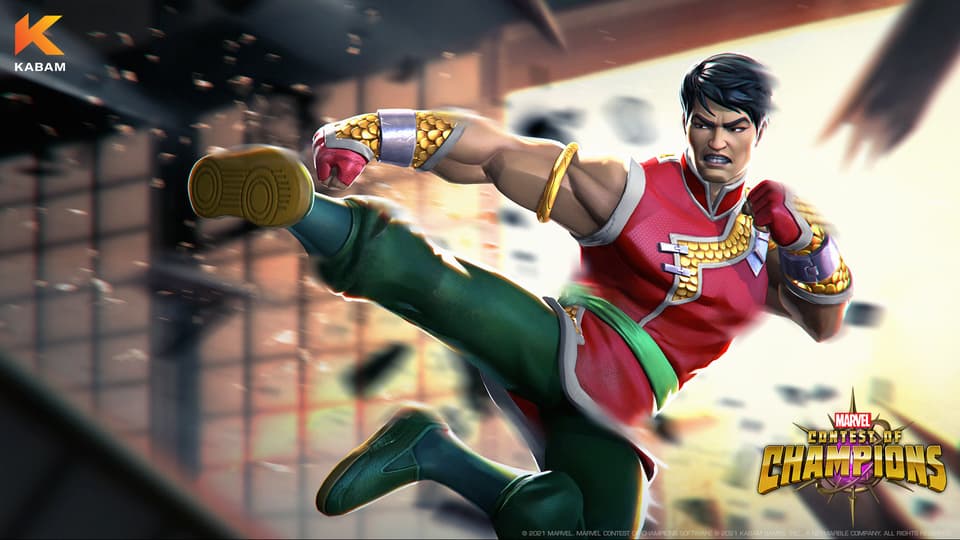 MARVEL'S GREATEST FIGHTER FINDS YOU WORTHY!
Log in between May 3 - May 31 to add a 3-Star Shang-Chi to your Roster!
Utilize the power of Shang-Chi and his Wushu Strikes to complete specific Solo Objectives, and test your strength against those that stand in your way!
Broadcast of Shang-Chi vs. Mister Negative Tournament:
FIND THE BALANCE
Martin Li, also known as Mister Negative, has been seen skulking around the back alleys of The Battlerealm! Once a dangerous criminal in New York, it seems that he has forgone any underground activities so far, but rumor has it that Kingpin and The Hood, two of his rival NY crime lords, are hunting him down… 
Recruit Shang-Chi to track down Mister Negative and unlock the mysteries of his crime syndicate in month's Event Quest: Corruption!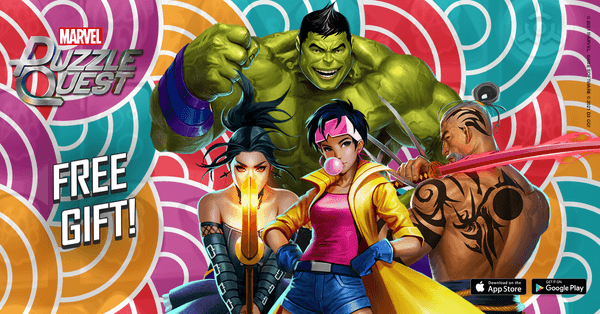 CELEBRATE ASIAN PACIFIC AMERICAN HERITAGE MONTH WITH MARVEL PUZZLE QUEST
Check your inbox in May to receive 400 Hulk (Totally Awesome) shards for FREE. Also, PVP Events throughout the month will feature Asian American characters in honor of Asian Pacific American Heritage Month! Peep the schedule below and ready your teams!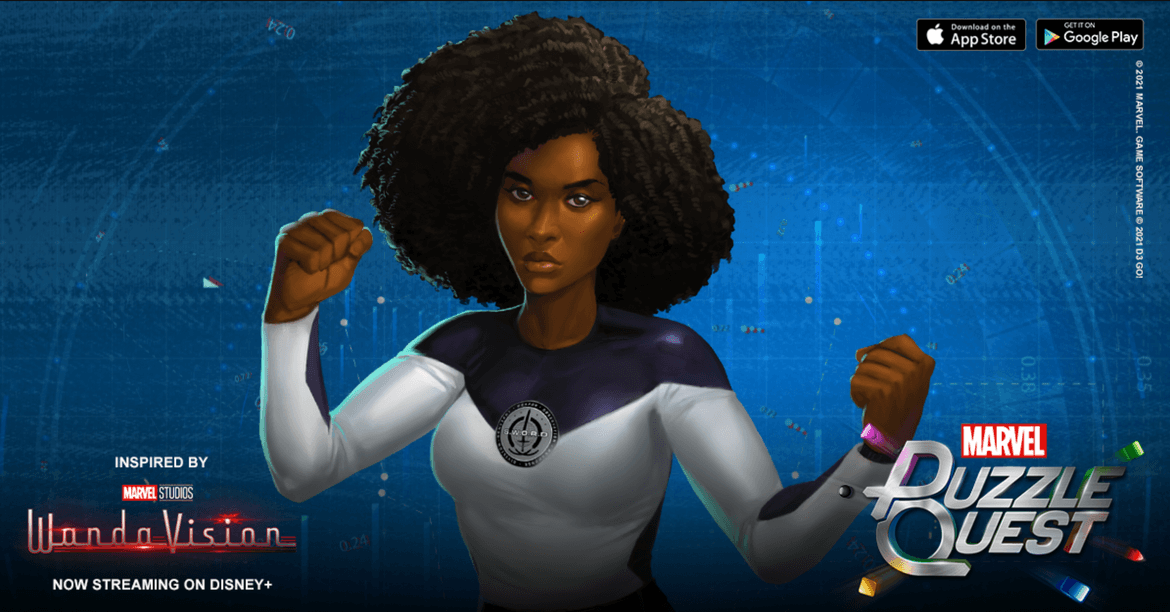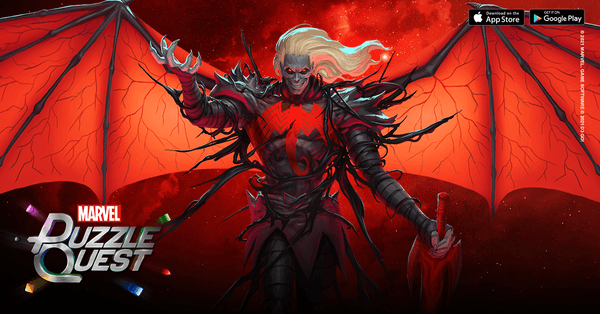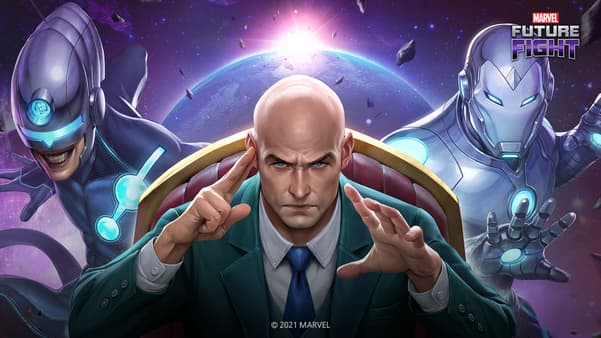 CELEBRATE MARVEL FUTURE FIGHT'S 6-YEAR ANNIVERSARY!
MARVEL Future Fight celebrates its 6-Year Anniversary with one of its biggest updates yet! Iron Man, Professor X, and Mister Fantastic receive powerful new uniforms. Also, the world boss himself, Mephisto, joins as a playable character!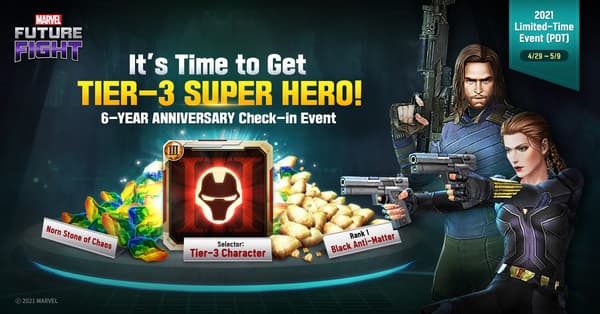 6-YEAR ANNIVERSARY CHECK-IN EVENT
In celebration of the 6-year anniversary, login every day during from 4/29 to 5/9 to receive a special gift, including a Selector: Tier-3 Character Ticket!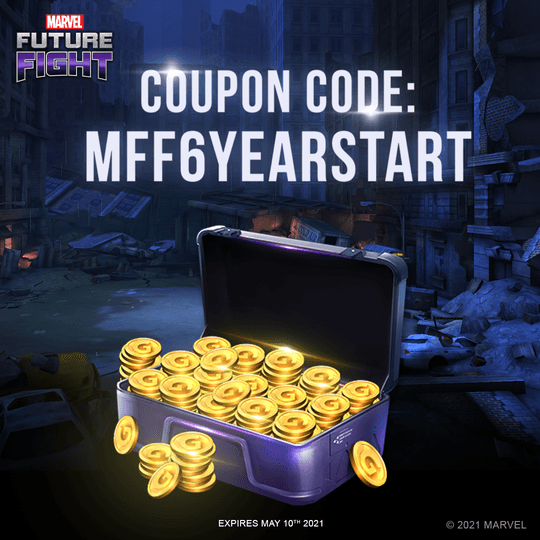 6-YEAR ANNIVERSARY COUPON
Also, enter this coupon code to receive a special gift (Period: 4/29 08:00am - 5/10 7:59am PDT). For more information on how to use the coupon code, please refer to the forum.
Stay tuned to Marvel.com for Marvel Games news and interviews and follow Marvel Games on Twitter for more!
The Hype Box
Can't-miss news and updates from across the Marvel Universe!