Games
Published July 24, 2019
'MARVEL ULTIMATE ALLIANCE 3: The Black Order': An Interview with Writer Marc Sumerak
The Avengers — and all their friends — assemble in epic action-RPG!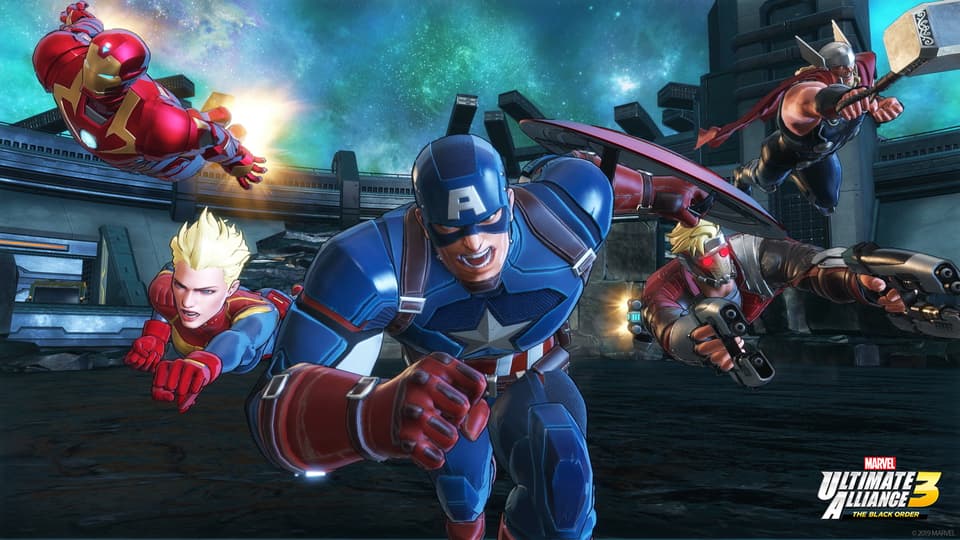 The Avengers have re-assembled in MARVEL ULTIMATE ALLIANCE 3: The Black Order, the highly-anticipated latest installment in the acclaimed action role-playing game series. But getting the core band back together is just the beginning.
The Nintendo Switch exclusive — available now — sees Captain America, Iron Man, Black Widow, Hawkeye, and the Hulk joined by over two dozen of their closest friends (and foes), from Deadpool and Scarlet Witch to Storm, Black Panther, and beyond. As you can imagine, gathering iconic characters from all corners of the Marvel Universe is a feat on par with locating all the Infinity Stones.
Thankfully, the game's writer, Marc Sumerak, was up to the task. We recently chatted with the veteran comic book and video game scribe to discover how he went about cramming so many fan-favorite super heroes and villains into a single story.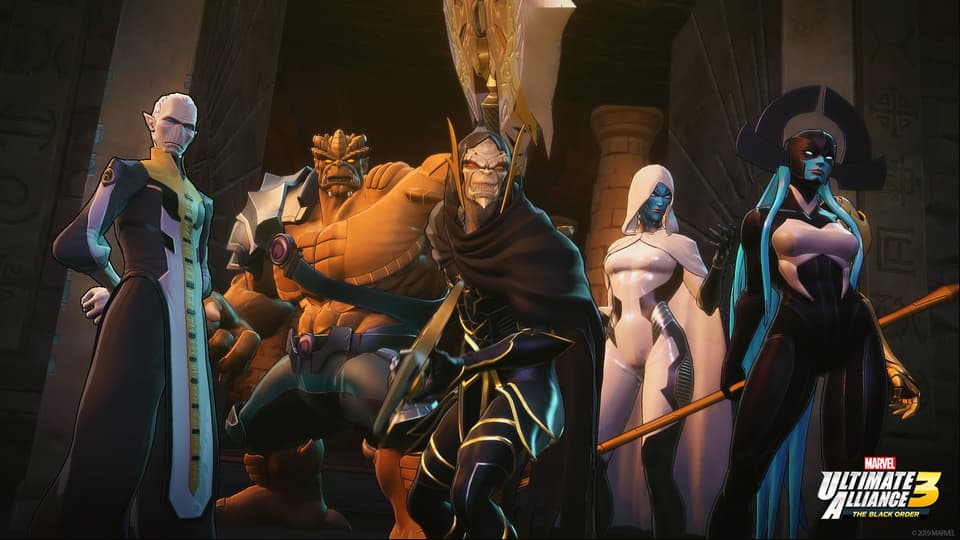 Marvel.com: Marc, there are obviously lots of collaborators — Marvel Games, Team Ninja, Nintendo — on this ambitious project. Are they all involved in shaping the game's story, or did that responsibility fall solely on you?
Marc Sumerak: When putting together a story this large, it is almost always a collaborative effort. The story I originally proposed when we began this game has grown and evolved into something even better over the course of the game's development, thanks to the input and creativity of all of the talented members of the various teams involved.
Marvel.com: And for fans yet to play the game, can you tell us what the story's all about?
Marc Sumerak: Thanos has sent his warlords, the Black Order, to gather the Infinity Stones, and everyone else in the Marvel Universe is trying to get their hands on these objects of unlimited power first. Some of them seek to put an end the Mad Titan's quest, while others simply want to claim the infinite might of the Stones for themselves.
Marvel.com: Who are the main protagonists and antagonists?
Marc Sumerak: The great thing about the MARVEL ULTIMATE ALLIANCE series is that it allows us to bring in heroes from more than one family of characters. So you'll see Avengers, X-Men, Defenders, Inhumans, Spider-Men (and Women), and more, all working together towards the same final goal.
As for antagonists, the title says it all! The Black Order — and their master, Thanos — are the ultimate threat in this story. But that doesn't mean we won't see a veritable who's who of Marvel's most wanted along the way!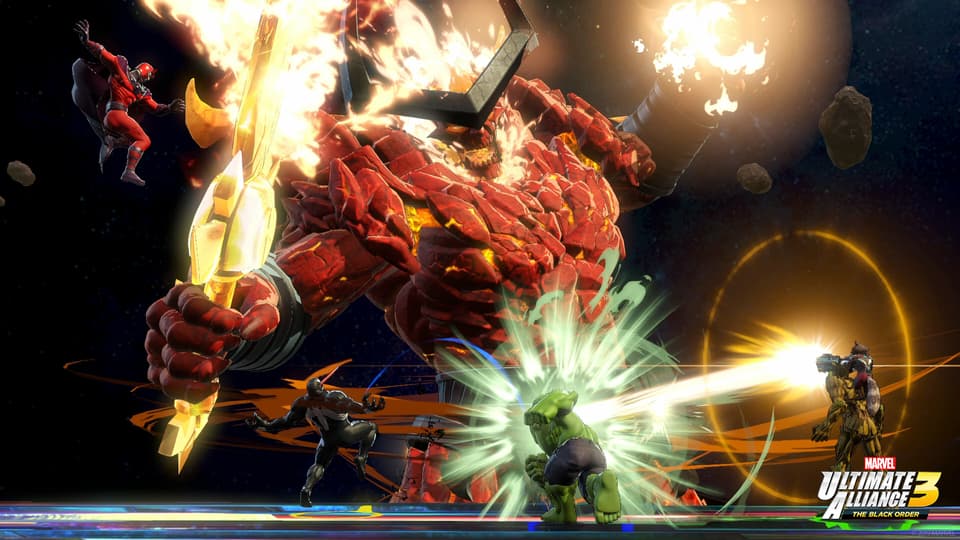 Marvel.com: How do you go about crafting a cohesive story when the player is able to choose from so many characters? How do you work all these super heroes into the narrative in a way that makes sense?
Marc Sumerak: It's certainly a bit of a juggling act, but the great thing about the Marvel Universe is that everything is so beautifully connected. So while we've got a lot of moving pieces on the table, many of these characters have established relationships that allowed them to be easily integrated into a larger shared narrative. But the stuff that I found the most fun was getting to bring together characters who don't always get to share the same stage to see how they work together under pressure!
Marvel.com: Does the story change at all depending on which characters you favor?
Marc Sumerak: While the larger story itself isn't altered based on who players select for their team, they might find some fun little nods to specific character relationships or to Marvel history depending on who they choose.
Marvel.com: Which were your favorite characters to write in the game?
Marc Sumerak: To be honest, that changes almost every day depending on who I'm writing for at that moment. It's such a deep roster, that it's hard not to love them all. I really do enjoy writing for some of Marvel's younger heroes though, like Miles Morales, Spider-Gwen and Ms. Marvel. I love their perspective on what it means to be a hero, and they offer fresh eyes into situations that might have become common to some of the veterans they're fighting alongside.
Marvel.com: What's the balance like between telling a story that appeals to both mainstream Marvel fans and the more enthusiast comic book audience? Any Easter eggs for the latter camp?
Marc Sumerak: In a project like this, accessibility is always the key. You never know if the person picking up that Joy-Con is a hardcore fan who's seen every MCU film and read 40 years worth of comics, or if they're a young fan getting exposed to some of the characters on the roster for the very first time. With that in mind, we try to draw inspiration from all of the various mediums in which these characters appear, and distill them down to an instantly recognizable and relatable core. But while the story itself should be clear enough for anyone to enjoy, there are still plenty of nods to the deeper Marvel Universe to keep longtime fans happy.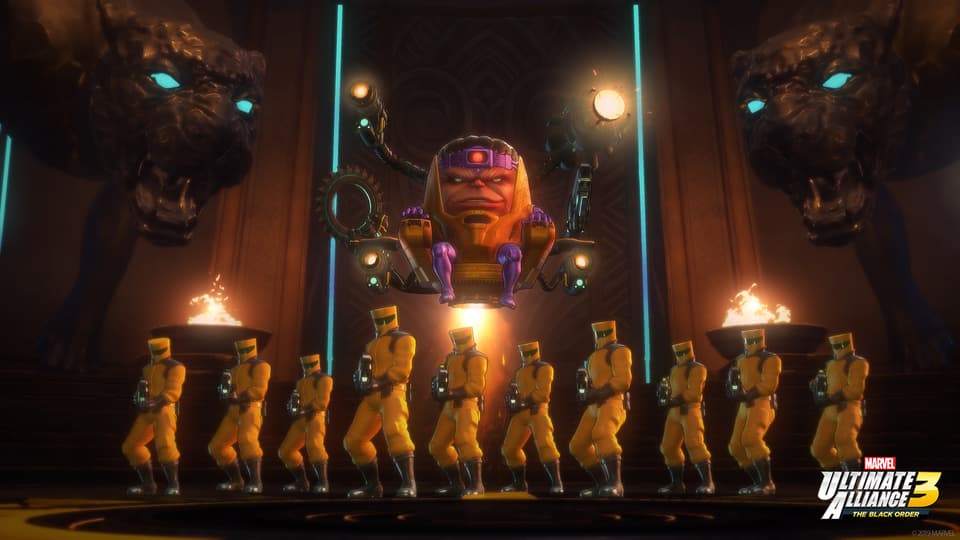 Marvel.com: What's the challenge like offering a fresh story and character portrayals for the heroes and villains that have already been so well established in the MCU?
Marc Sumerak: I think it's really about making sure that the characters are true to themselves while being thrust into a new situation. It's a delicate balance of the familiar and the exciting. So while we may have seen Thanos seek the Infinity Stones before in the movies and comics, we haven't seen this particular twist on that tale, and we haven't seen this roster of heroes assemble to take him on. And it's those new elements that we get to add to the story that help to spin it into something entirely different and fun.
Marvel.com: Does the story make any references or callbacks to the previous MUA titles?
Marc Sumerak: It's been 10+ years since the earlier games in this series were released, so we made a conscious decision not to lean too heavily on the specific stories of the previous two games. After all, many of our younger players weren't even born yet when MUA2 came out! So while it's still very much a MARVEL ULTIMATE ALLIANCE title at its heart, we wanted it to be able to be picked up and enjoyed by anyone without a ton of research required.
I like to think of it like this: If you read CIVIL WAR a few years back, and then stopped reading comics for a while, but then picked up an issue of WAR OF THE REALMS, you'd see a lot of familiar faces in brand new situations. Time will have passed, characters will have grown, and relationships will have changed, but at their core, the heroes are still the same. That's what I was going for here with this story. We're joining old friends on a brand new adventure.
Marvel.com: Do you have a personal favorite four-hero team in the game?
Marc Sumerak: There are almost too many great combos to pick from. For me, I'd probably go with Captain Marvel for her pure cosmic energy, Miles Morales for his agility and enhanced spider-powers, Storm for her unbridled elemental abilities, and Ghost Rider for a healthy does of raw vengeance. I can't wait to see who everyone else picks as their core four!
MARVEL ULTIMATE ALLIANCE 3: The Black Order is now available in stores and Nintendo eShop on Nintendo Switch at a suggested retail price of $59.99. For more information about the game, visit https://marvelultimatealliance3.nintendo.com
The Hype Box
Can't-miss news and updates from across the Marvel Universe!