Games
Published September 5, 2019
'Marvel's Avengers' Character Outfit Spotlight: Captain America
Plus, get a look at the alternate Secret Empire-inspired outfit!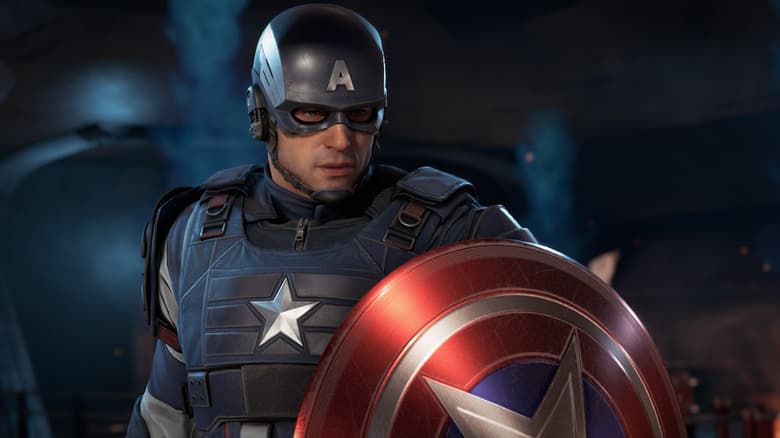 Captain America made his first appearance in CAPTAIN AMERICA COMICS #1, and nearly eight decades later, Steve Rogers will make his way into next year's Marvel's Avengers still a symbol of patriotism and fighting for freedom while wielding an original take on his iconic shield.
Last week, we shined a spotlight on the Super-Soldier and Brooklyn-born Steve Rogers. Now we're going to tackle Cap's outfit origins and his new, original look in-game.
Tore Blystad, game director at Crystal Dynamics, revealed, "In general, our iconic character designs are a contemporary interpretation of the beloved Marvel heroes with an eye towards believability. Within our world, Tony Stark often has a hand in the finishing touches of each suit."
In Marvel's Avengers, while fighting for freedom, Cap wields a different yet striking shield - its star extending boldly across the disc's diameter - in addition to protective body armor, which is based on modern combat gear. Captain America's classic DNA like the star, stripes, and shield merge with new elements such as the military name embroidery. The design is a balancing act that pulls from the past to create a modern adaptation of Jack Kirby's original designs.
"The helmet is built from a strong, protective material, and the wing design follows the shape of the helmet rather than extending as in the classic designs," added Blystad. "Details like the chin strap makes it a practical and believable helmet to wear for a soldier. The shield has gone through a moderate redesign based on the Marvel's Avengers story. As the Avengers expand to the West Coast and beyond, Cap needs a shield that represents their new role. The design was modified with a star that reaches further, out of the blue."
Did you know that Cap's modern mask/helmet hybrid, now considered his iconic look, was originally designed by British artist Bryan Hitch during his ULTIMATES run? A modernized take on the Avengers, ULTIMATES heavily influenced future pop-culture portrayals of the heroes.
When establishing new aesthetics for the iconic characters, Hitch drilled down to the core of each Super Hero, noting that first and foremost Cap has always been a soldier. As such, Hitch took the classic Captain America look and reinterpreted it with WWII army-issue gear.
ALTERNATE OUTFIT: SECRET EMPIRE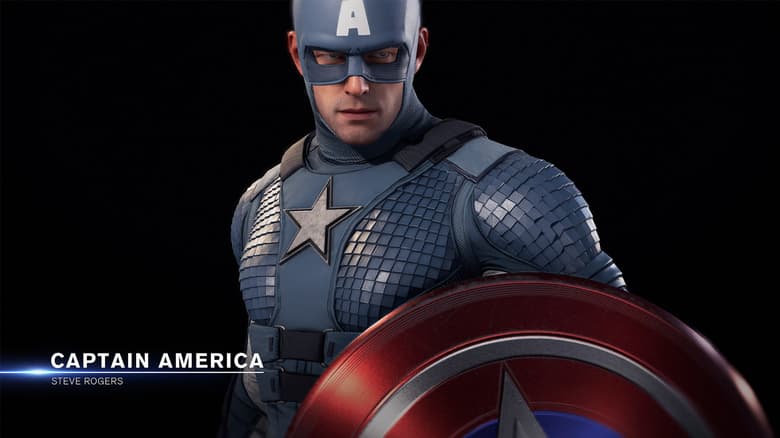 Feast your eyes on one of Captain America's unlockable outfits in Marvel's Avengers! This outfit is inspired by the 2017 SECRET EMPIRE series, which saw Cap as a sleeper Hydra agent.
Drawing from over 80 years of Marvel history, Marvel's Avengers will include a wide array of iconic outfits from Marvel lore, as well as all-new designs. Some outfits can be earned and unlocked in-game, and others will be purchasable in the marketplace. Outfits are purely cosmetic, and don't impact gameplay, meaning you can wear any outfit at any time.
From Marvel Games, Square Enix, and Crystal Dynamics, Marvel's Avengers is an original, story-driven, third-person action-adventure game, the definitive Avengers gaming experience will allow you to rebuild and reassemble Earth's Mightiest Heroes. It features a cinematic single-player campaign with Hero Missions and co-op Warzone missions. Assemble a roster of Avengers, customize them to harness their unique powers, and go online in four-player co-op Warzones to defend Earth from escalating threats. Marvel's Avengers will release simultaneously for the PlayStation®4 computer entertainment system, the Xbox One family of devices including Xbox One X, Stadia, and PC.
Reassemble and Embrace Your Powers on May 15, 2020! Play the Beta first on PS4. Pre-Order for Beta Access!
The Hype Box
Can't-miss news and updates from across the Marvel Universe!