Games
Published September 12, 2017
National Video Game Week Countdown: Day One
The Founder of Insomniac Games highlights a classic take on Spider-Man!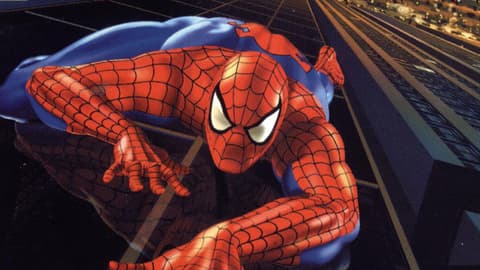 Welcome to National Video Game Week here at Marvel.com! To celebrate the occasion, we're taking a look at the gaming history of our very own friendly neighborhood Spider-Man. And who better to swing with us through the annals of Spidey-game history than the dev team at Insomniac Games? This stellar group—hard at work bringing the Wall-Crawler to life on PlayStation 4— have run the gamut of web-slinging video game action over the years, from arcade cabinets right up to the PlayStation 3.
Each day, we'll bring you the thoughts of someone new at Insomniac, so check back to hear more about all of these spectacular, amazing versions of Spider-Man!
First up, we have Ted Price – Founder and CEO of Insomniac Games! His pick for favorite Spidey game memory goes to "Spider-Man" for the PlayStation!
"Back in the PS1 days the term 'open-world' didn't really exist," Price explains. "Most games were linear, level-to-level affairs. However, I recall this Spider-Man having more of an open world feel than just about any game I played on the PS1. Sure, it was level-based; and sure, I was limited to the tops of buildings and a few interiors. Yet the game design disguised its linear nature well. When I was exploring areas, I rarely felt like I was hemmed in by traditional level constraints.
"And in terms of mechanics, the game delivered on what makes Spider-Man special: swinging, zipping, wall/ceiling crawling and of course beating up bad guys. Most of all, it was fun to play—something that was fairly unique for super hero games at the time. Considering the constraints of the PS1, [game publisher] Neversoft knocked this one out of the park."
Tomorrow we head all the way back to the early 90s for a blast from the past!
The Hype Box
Can't-miss news and updates from across the Marvel Universe!