Games
Published December 5, 2019
Piecing Together Marvel Puzzle Quest: Beta Ray Bill (Korbinite Cyborg)
Wielding the mighty Stormbreaker, Beta Ray Bill is the newest 5-star character!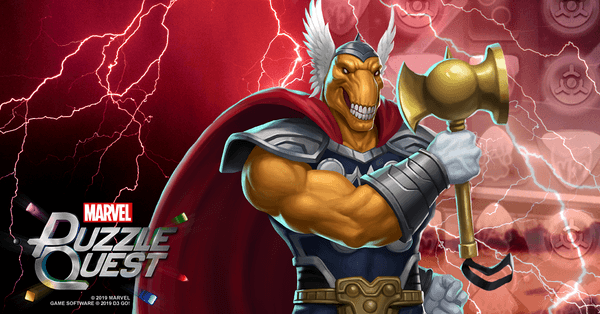 Beta Ray Bill was genetically and cybernetically enhanced to be the perfect warrior.
Now, he just might be the last hope for the Korbinite People, and wielding the mighty Stormbreaker, twin of Mjolnir, he stands watchful over both Korbinite and Asgardian. He's also the latest 5-Star Rarity (Epic) character to join Marvel's Puzzle Quest!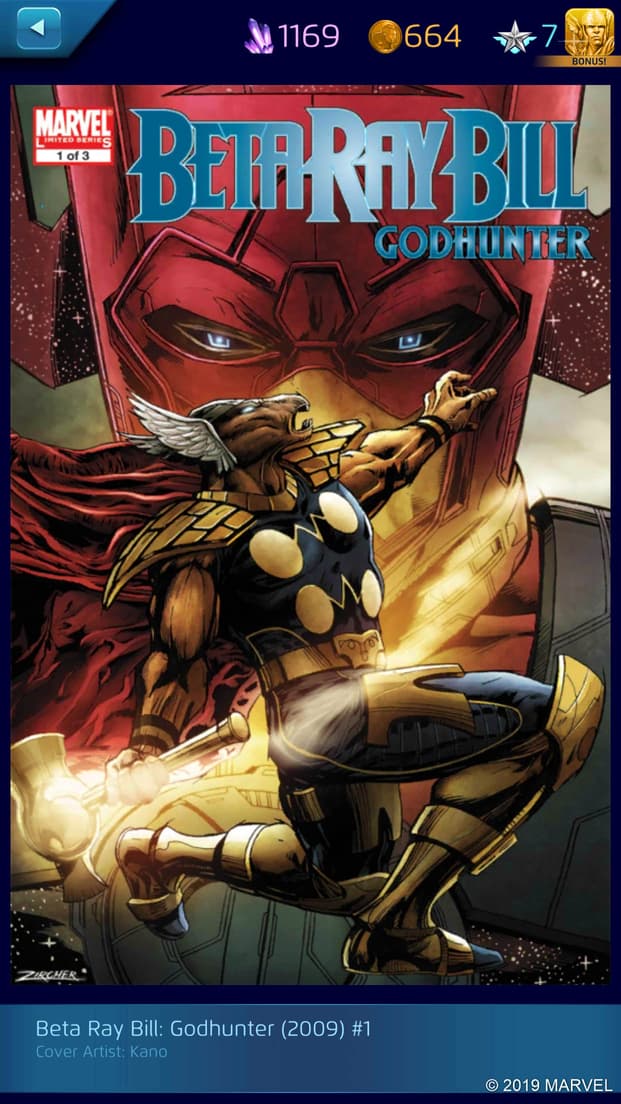 The 5-Star Rarity (Epic) character has the affiliations heroes and has a tool kit that includes Skuttlebutt!, Defender of Two People, and Clash of the Worthy. 
In his warship, Skuttlebutt, a high-cost green power, Beta Billy Ray unleashes a devastating bombardment that leaves his opponents reeling. Deals 1492 damage to 3 random enemies.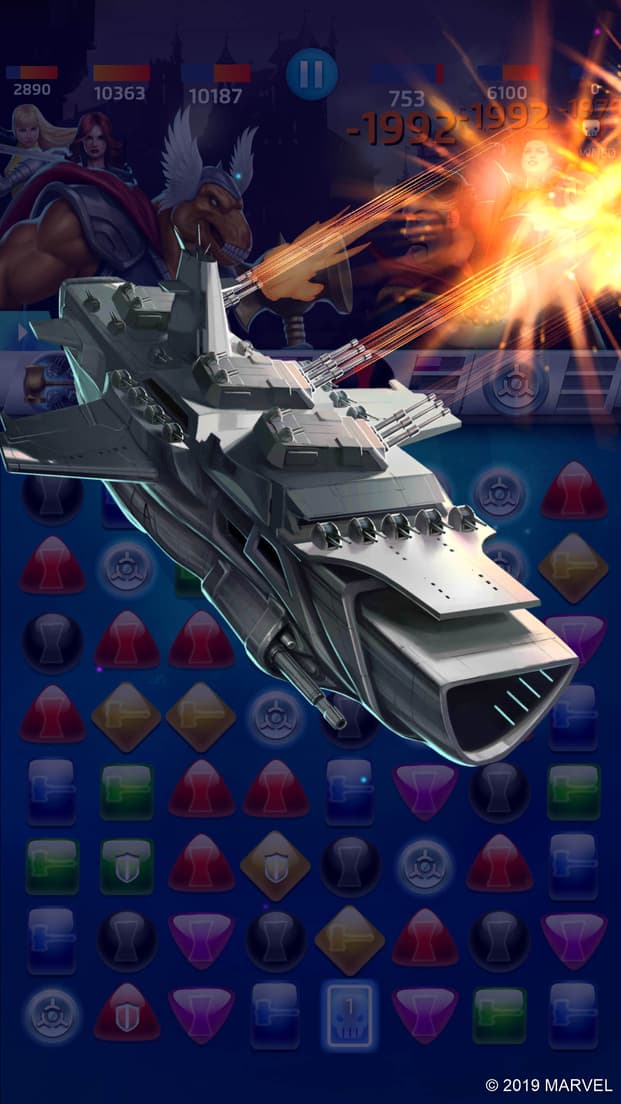 Since Beta Ray Bill is a hero to both Korbinites and Asgardians, with Defender of Two People (PASSIVE), he creates 3 strength 45 Protect tiles. Whenever a friendly Protect tile is destroyed, Beta Ray Bill generates 1 Blue and 1 Green AP.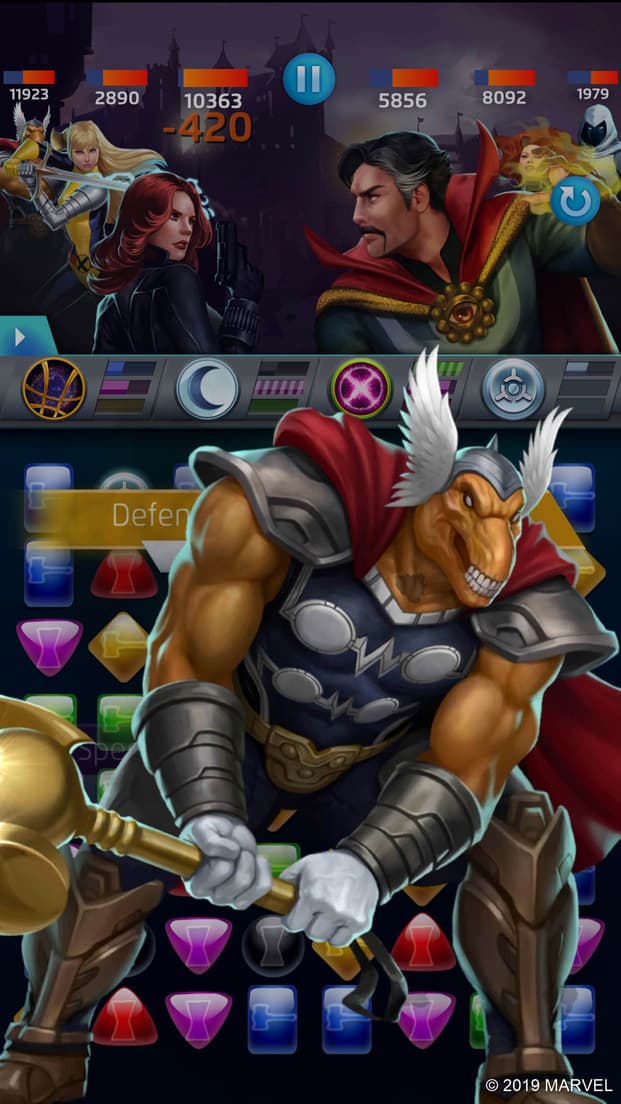 Beta Ray Bill challenges his opponents by raising Stormbreaker high, with Clash of the Worthy, a mid-cost blue power. Deals 937 damage to the enemy, and places a Blue 2-turn Fortified Countdown tile on the board. While the tile is on the board, Beta Ray Bill creates 1 strength 45 Protect tile whenever he or one of his allies takes damage.
Recruit Beta Ray Bill between December 6 and 9 when he is a is in tokens rewarded by this store; or December 12 - 15 when he is a rewards Tokens to the Worthy Challengers Legendary cover store.
Beta Ray Bill's Special Limited Vault runs December 12 - 16 and includes 40 items. The Special Legendary Store runs the same dates, with Worthy Challenges and there's a 15% chance to get Beta Ray Bill (Korbinite Cyborg), and Thor (Gladiator), and Hela (Goddess of Death).
Pick up Marvel Puzzle Quest here. Stay tuned to Marvel.com for Marvel Games news and interviews and follow Marvel Games on Twitter for more!
The Hype Box
Can't-miss news and updates from across the Marvel Universe!