Games
Published September 10, 2020
Piecing Together Marvel Puzzle Quest: Heimdall (The Gatekeeper)
Heimdall controls the Bifrost, guarding passage between the Nine Realms.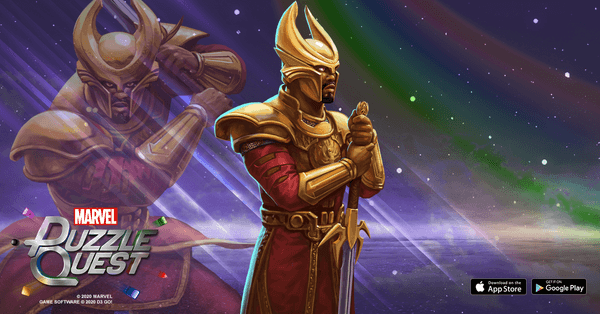 Gifted with the All-Seeing Sight, Heimdall has the honor of protecting Asgard as its Gatekeeper. With his enchanted sword he controls the Bifrost, carefully guarding passage between the Nine Realms. Sensing hints of a new threat arising, Heimdall will do everything in his power to protect his people. Unleash all his powers now in Marvel Puzzle Quest!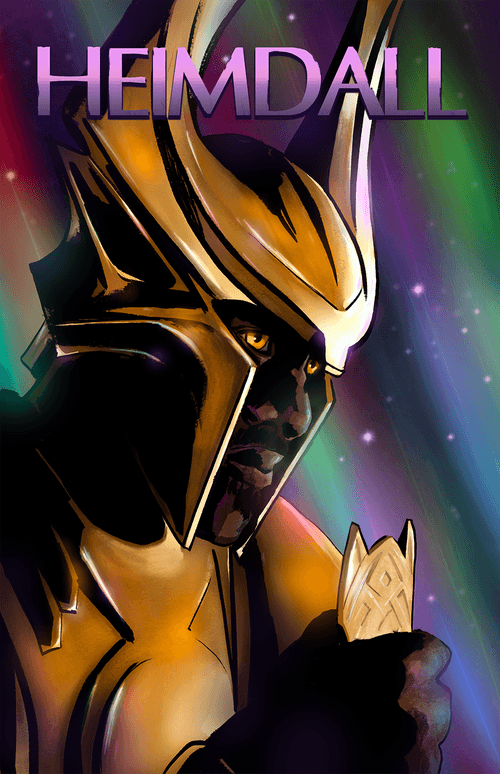 The 5-Star Rarity character, with affiliation Heroes, has a tool kit that includes The All-Seer, Prismatic Cleave, Bifrost Bridge.
Using The All-Seer, a mid-cost blue power, Heimdall's divine foresight senses early threats to his people so he can prepare for them accordingly. Fortifies 3 chosen basic or friendly special tiles and heals Heimdall for 1046 health.
Heimdall swings his enchanted sword Hofund, rending his enemies with the strength of the Vanir with Prismatic Cleave, a high-cost red power. Deals 2241 damage, plus 672 damage for each color of Fortified tile on the board.
With Bifrost Bridge, a high-cost yellow power, Heimdall spirits his allies away on the Bifrost for safety. Sends Heimdall's allies Airborne for 1 turn. When they land, they gain 2 AP in their strongest color.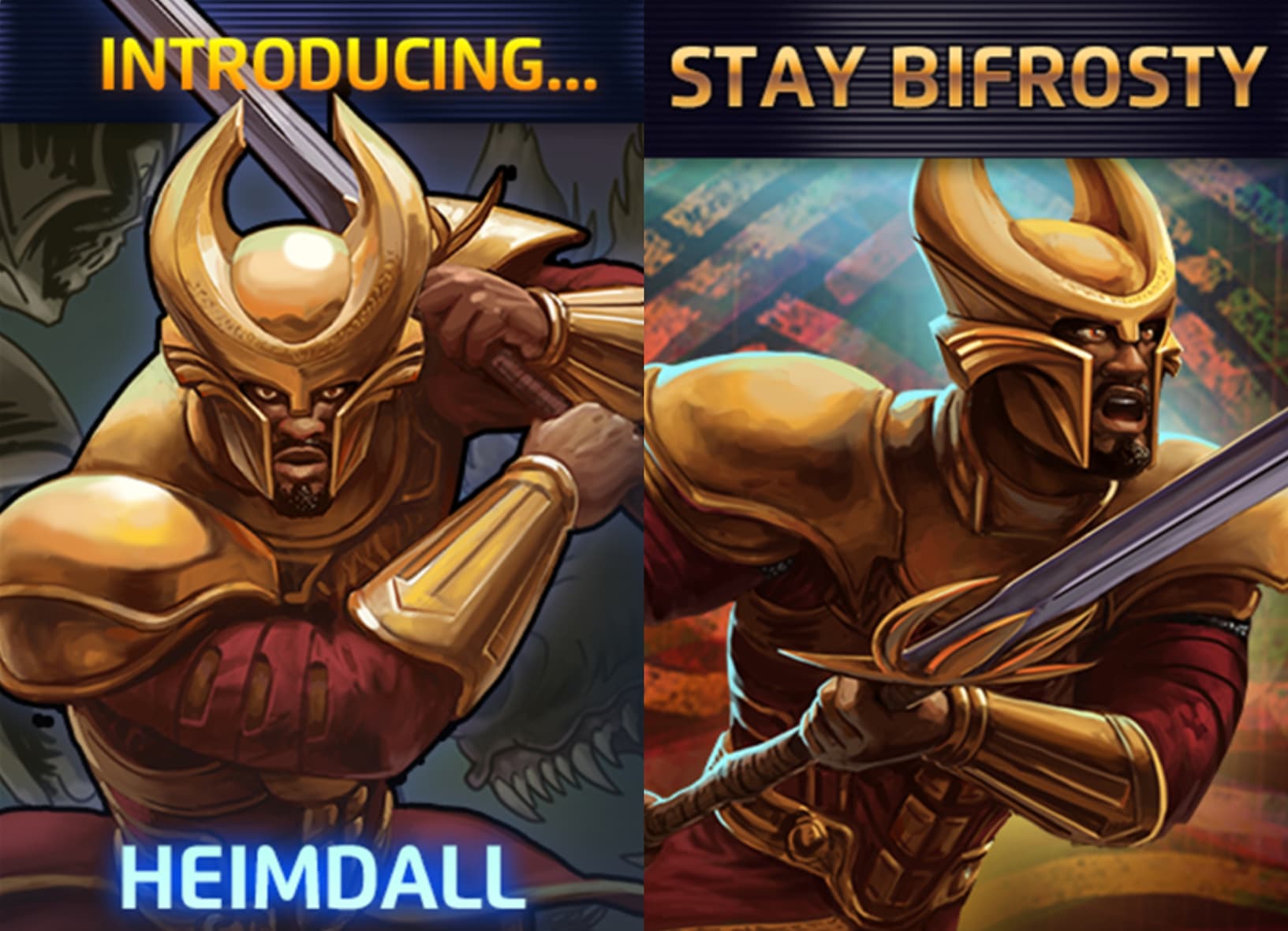 Pick up Heimdall during his release event Introducing... Heimdall running September 10 through 17; Thick As Thieves running September 10 through 15; Cosmic Chaos running September 14 through 18; Lethal Intent running September 10 through 14; and Stay Bifrosty running September 13 through 16. 
Pick up Marvel Puzzle Quest here. Stay tuned to Marvel.com for Marvel Games news and interviews and follow Marvel Games on Twitter for more!
Marvel is on Twitch! Be sure to follow us for live streams, Q&A's, and more!
The Hype Box
Can't-miss news and updates from across the Marvel Universe!