Games
Published March 28, 2019
Piecing Together Marvel Puzzle Quest: Hela
Battle with the 5-star Goddess of Death!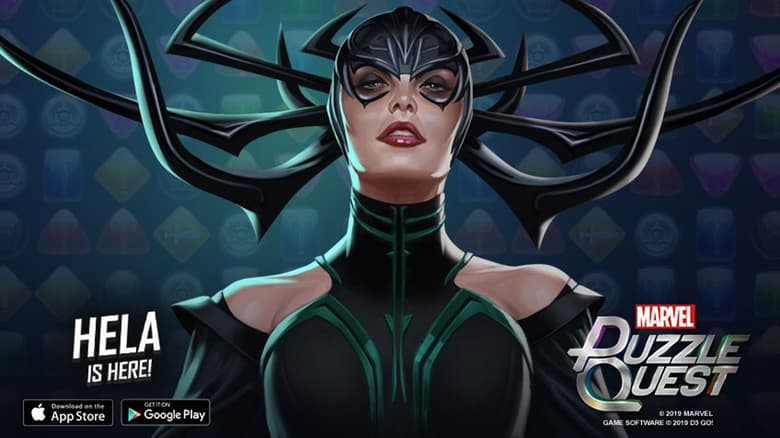 Kneel before your Queen.
Battle with the Goddess of Death, Hela, on Marvel Puzzle Quest, starting today! Recruit her to your team here.
The rightful heir to the throne of Asgard, Hela—Goddess of Death and Conqueror of Worlds—commands your respect.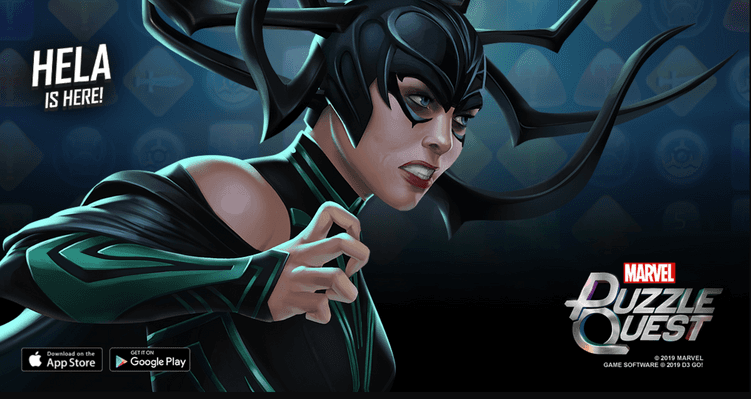 The 5-star rarity deals damage to random enemies as well as create Strike and Attack tiles to deal damage to her enemies. Hela also punishes enemies who collect Green AP by dealing damage to them and removing Green AP.
The Goddess of Death's ability kit includes Knives Out, Death's Best Friend, and Death Becomes Her. With Knives Out, a high-cost Red power, Hela lashes out with a barrage of conjured blades. She creates 3 Strike tiles, replacing any enemy Strike, Attack, or Protect tiles before Basic tiles.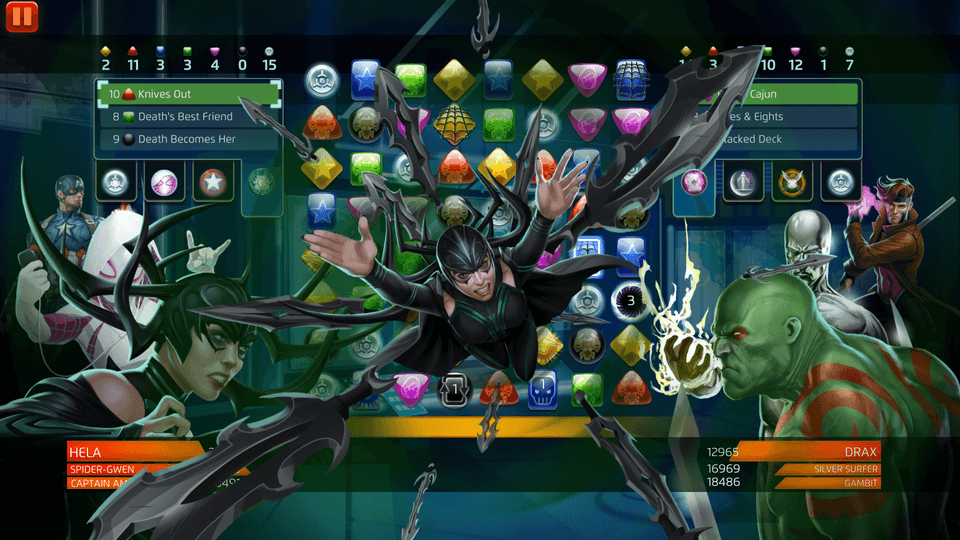 As Death's Best Friend, a mid-cost Green power, a mid-cost Green power, the great wolf Fenris lunges as Hela's foes, snapping and gnawing in frenzy. He deals 2313 damage to the target and 2 hits of 1518 damage to random enemies.
At the start of your turn, if the enemy team has at least 10 Green AP, deal 1518 to the target and destroy 2 enemy Green AP.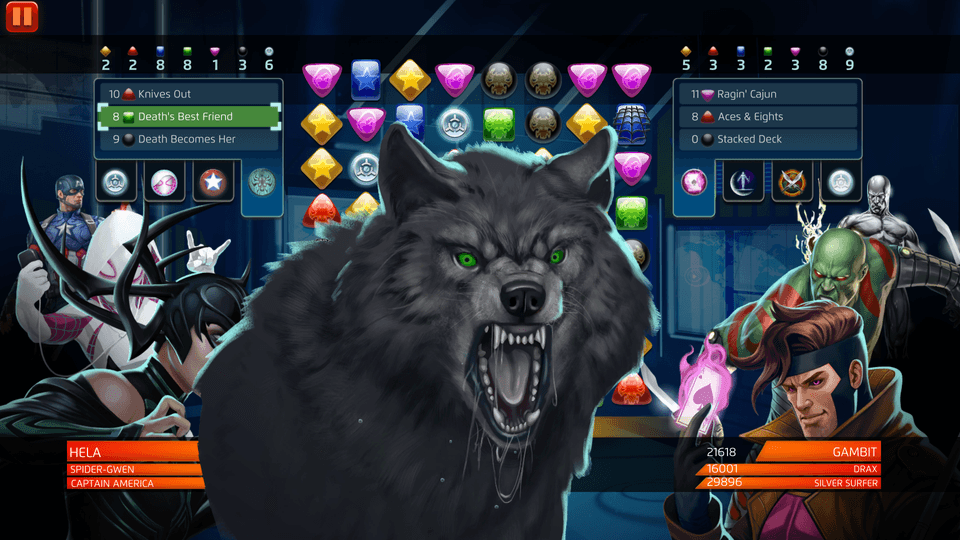 Hela flexes her power over death to raise the Army of the Dead with Death Becomes Her, a high-cost Black power. She converts all basic Blue tiles into strength 151 Blue Attack tiles.
When you down an enemy, improve all Strike, Attack, and Protect tiles by 335.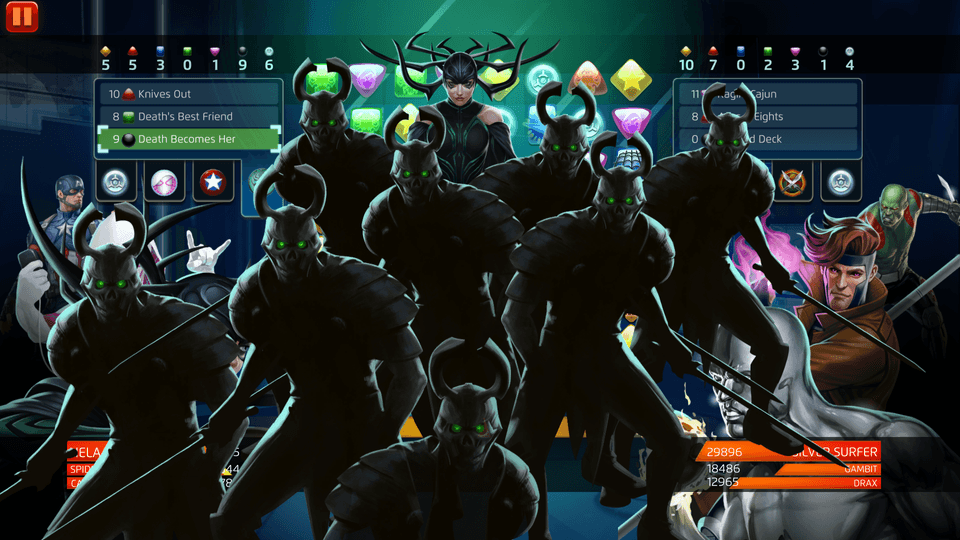 Hela is available at increased odds for a special limited time. She makes her debut beginning today, March 28 with special limited vault Hela Odinsdottir, and special legendary store Back to Black. The X-Men Vs. Apocalypse alliance events also kicks off today.
Pick up Marvel Puzzle Quest here, and stay tuned to Marvel.com for more "Marvel Puzzle Quest" news and interviews!
The Hype Box
Can't-miss news and updates from across the Marvel Universe!