Games
Published March 12, 2020
Piecing Together Marvel Puzzle Quest: Maria Hill
The S.H.I.E.L.D. Operative is the latest 4-star rarity!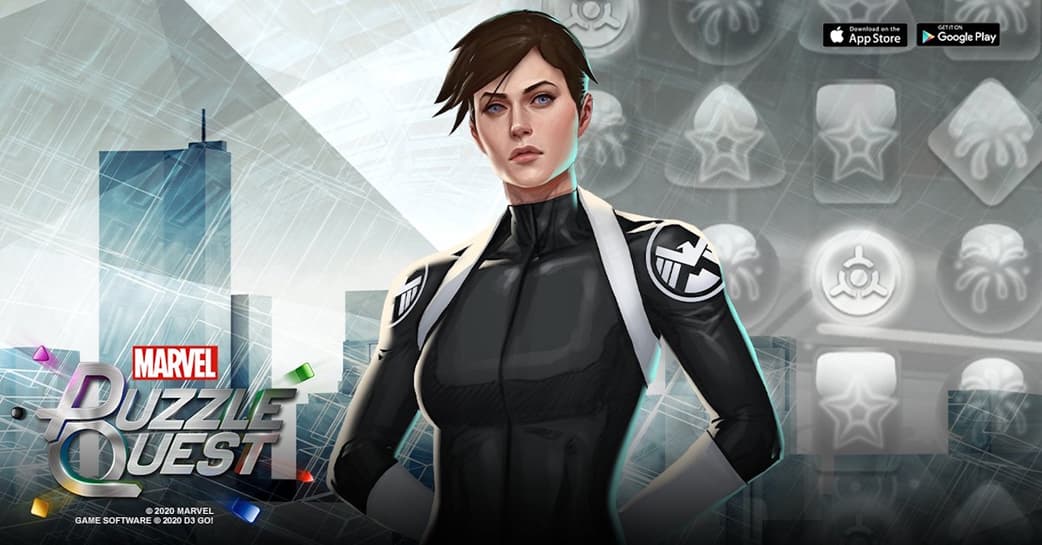 No need to play it safe. It's high risk, high reward with Maria Hill, the newest 4-Star in MARVEL Puzzle Quest!
A former Marine turned S.H.I.E.L.D. operative, Maria Hill gets the job done, whatever it takes. With reflexes every bit as sharp as her wit, this is one agent you don't want on your case!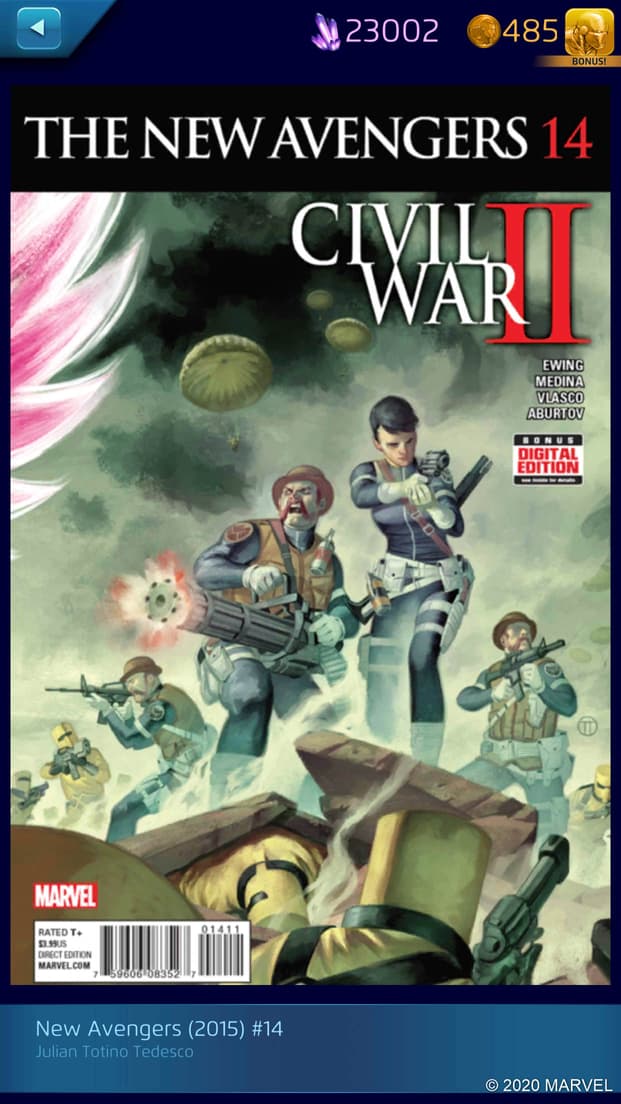 The 4-Star Rarity has a tool kit that includes Life Model Ambush, Best of Intentions, and Get Out Alive.
Using a Life Model Decoy, Maria sets up a devastating ambush for her foes with Life Model Ambush, a mid-cost purple power. Creates 2 Purple Trap tiles that deal 759 damage when matched by either team.
Using Best of Intentions, a mid-cost black power, Maria puts a bold plan into action, ignoring the potential fallout. Creates 3 strength 62 Strike tiles and creates a 3-turn Countdown tile. When this Countdown tile expires, Maria Hill takes damage equal to 90% of her base health.
Maria Hill always has a high-power exit strategy with Get Out Alive, a mid-cost blue power. Maria deals 139 damage to the enemy team and turns invisible for 2 turns.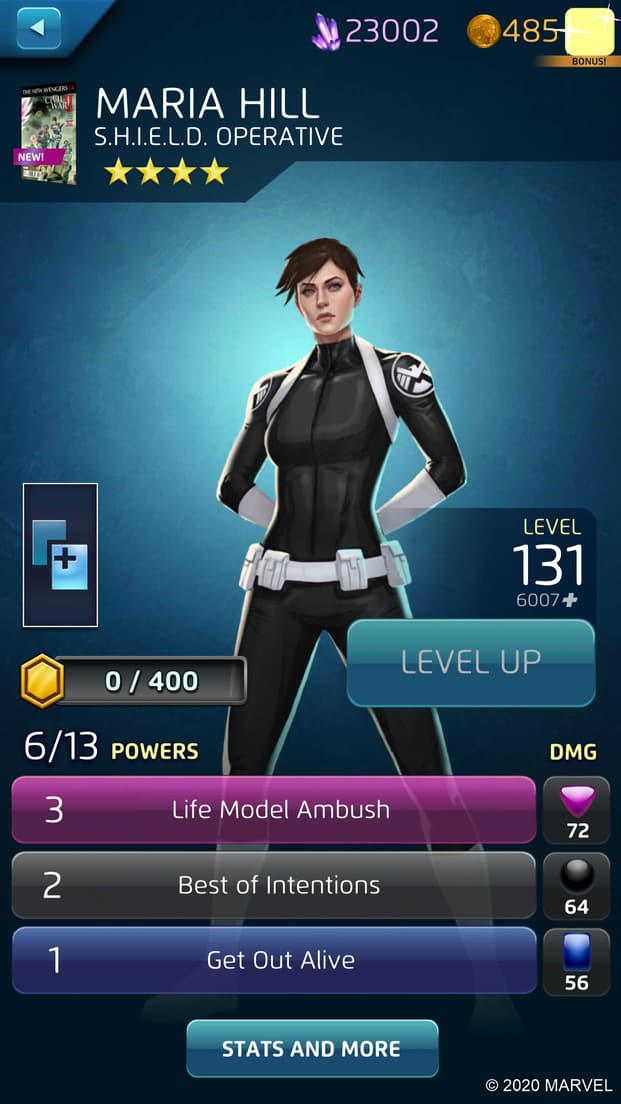 Maria Hill (S.H.I.E.L.D. Operative) is available at increased odds for a special limited time. Recruit her with store offering Maria Hill & Friends from now to March 20, and Cosmic Chaos, starting today through March 17.
Events Lost in Time starts March 16 to March 20, with rewards tokens to the Maria Hill & Friends vault. Versus tournament Hill to Spy on kicks off March 15 to 18 also has rewards tokens to the Maria Hill & Friends vault.
Pick up Marvel Puzzle Quest here. Stay tuned to Marvel.com for Marvel Games news and interviews and follow Marvel Games on Twitter for more!
The Hype Box
Can't-miss news and updates from across the Marvel Universe!