Games
Published July 16, 2020
Piecing Together Marvel Puzzle Quest: Misty Knight
Looking for some Heroes to Hire?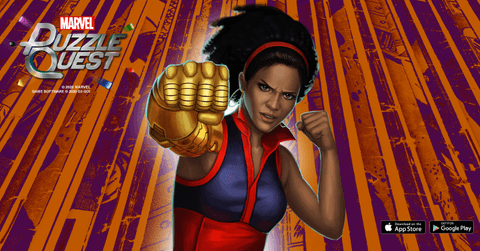 Misty Knight is New York City's protector and the woman behind the curtain at the the Heroes for Hire. In the field, she's a master of martial arts with a bionic powered punch. As a leader, she is a skilled tactician who uses her large network of heroes to pull off complex operations.
No matter how dangerous the mission, Misty Knight is an unstoppable force of justice and now he's the latest character to land in Marvel Puzzle Quest!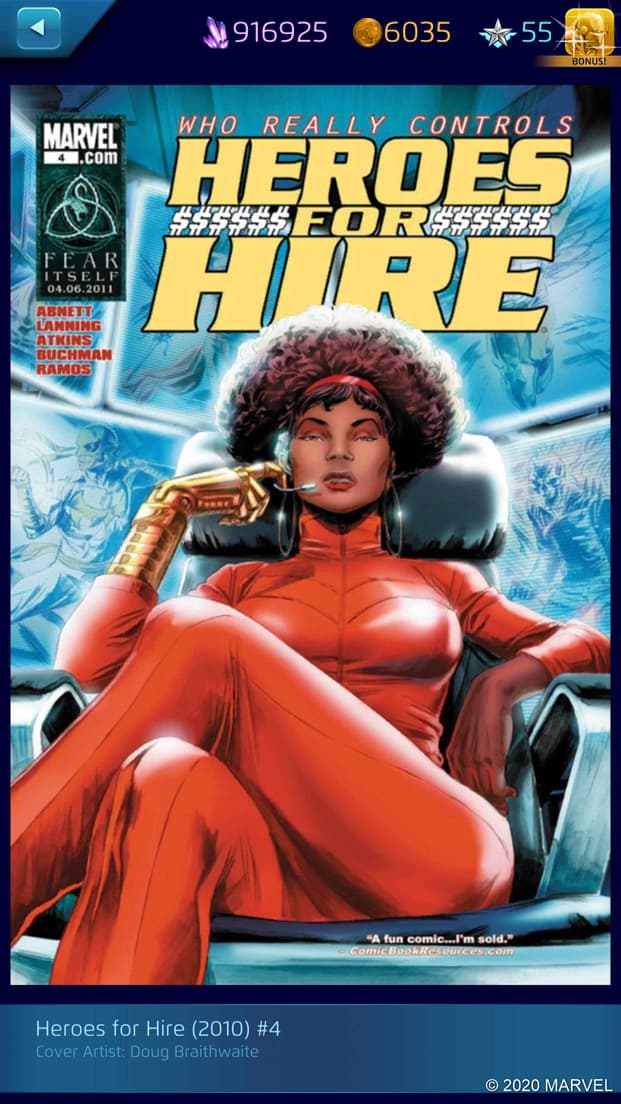 The 4-Star Rarity (Legendary) character with affiliation Heroes, Defenders, Team Iron Man has a tool kit that includes Bionic Beatdown, Saturday Knight Specialist, and This is Control.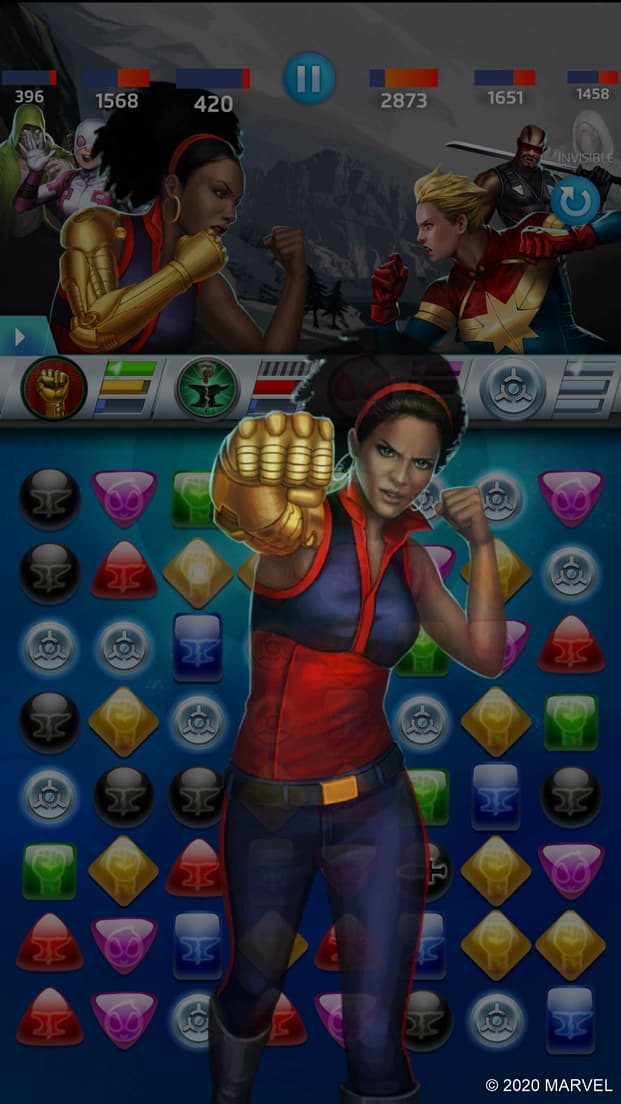 Using Bionic Beatdown, a mid-cost green power, when wielded by a master martial artist, Stark tech and Adamantium pack a powerful punch. Deals 834 damage to the target. Then deals an additional 120 damage for each Fortified tile on the board and removes their fortifications, removing enemy tile fortifications first (up to a max of 5 tiles).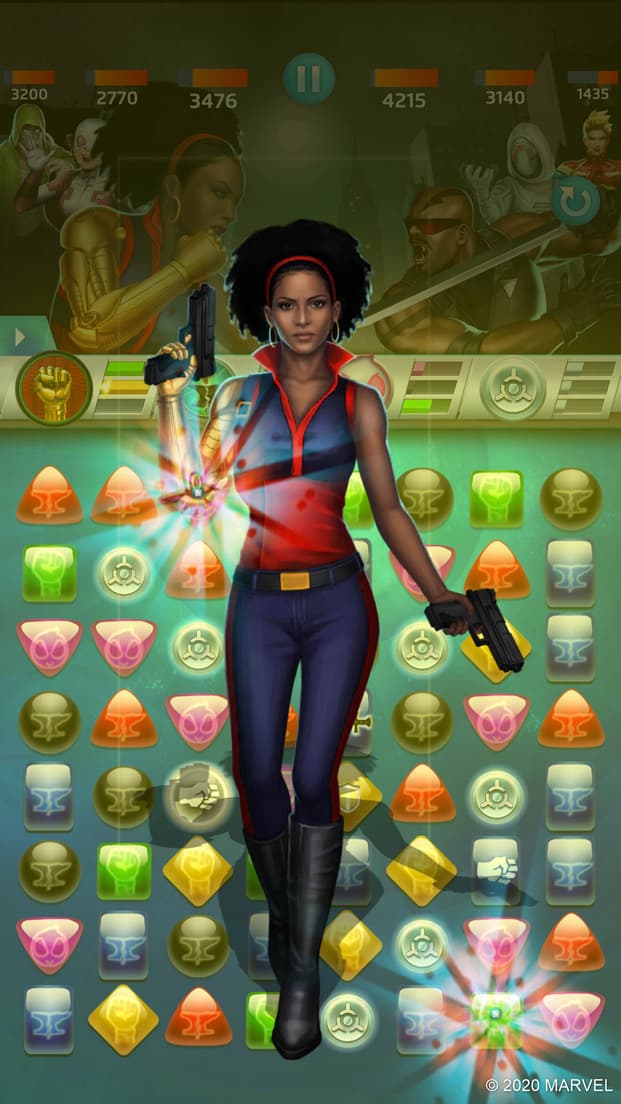 With Saturday Night Special, a passive mid-cost yellow power, Knight always makes sure her team has the right equipment for the job. Convert 1 random basic tile to her team's strongest color, then fortify and improve 2 random friendly special tiles by 12.When a Fortified tile is matched or destroyed, Misty Knight heals her allies for a burst of 74 health. If any allies are a Defender, Misty Knight is also healed. (Max level 23 improvement, 144 health).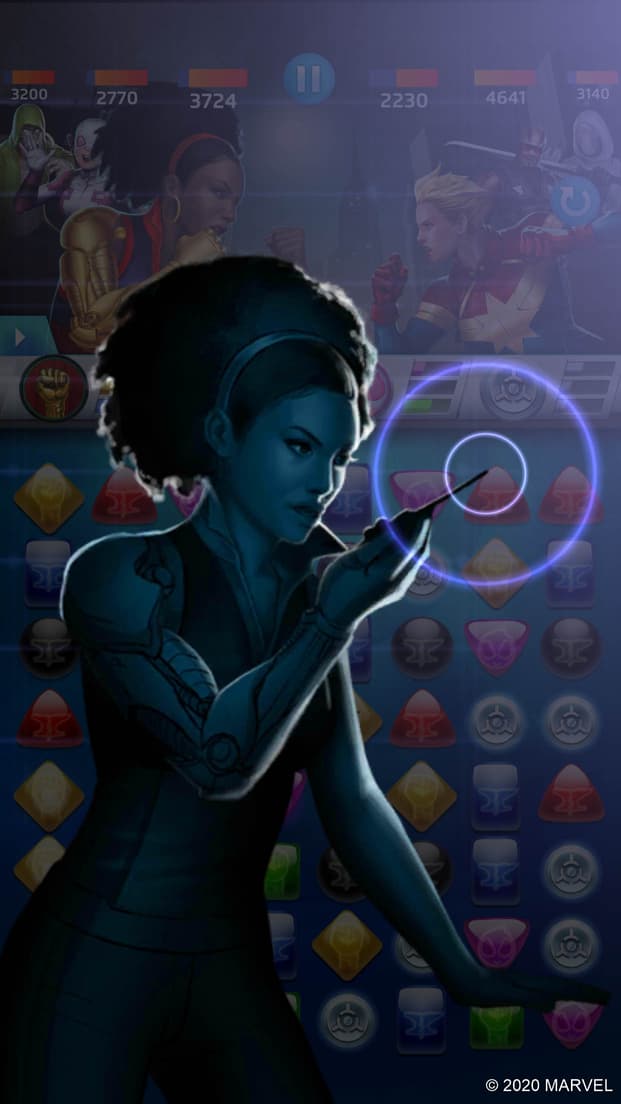 Misty Knight coordinates her assets to pull off a tactical strike with This Is Control, a mid-cost blue power. Deal 232 damage to the target and create 3 strength 15 Attack tiles on random basic tiles in a chosen row. For each Attack tile created on either team's strongest color, fortify that tile and deal 46 damage. 
Store offerings for Misty Knight include Misty Knight & Friends, running July 19 through July 25.
Misty Knight's featured events include Cosmic Chaos - July 20 - 24; Welcome to S.H.I.E.L.D. - July 19 - 24; and a Verses Tournament, Knight Shift - July 19 - 22.
Want to stay on top of everything in the Marvel Universe? Follow Marvel on social media—Twitter, Facebook, and Instagram—and keep watching Marvel.com for more news!
Marvel is on Twitch! Be sure to follow us for live streams, Q&A's, and more!
The Hype Box
Can't-miss news and updates from across the Marvel Universe!