Games
Published March 25, 2021
Piecing Together Marvel Puzzle Quest: Morbius (The Living Vampire)
He must come to grips with being a scientifically-created vampire, while still living in the world.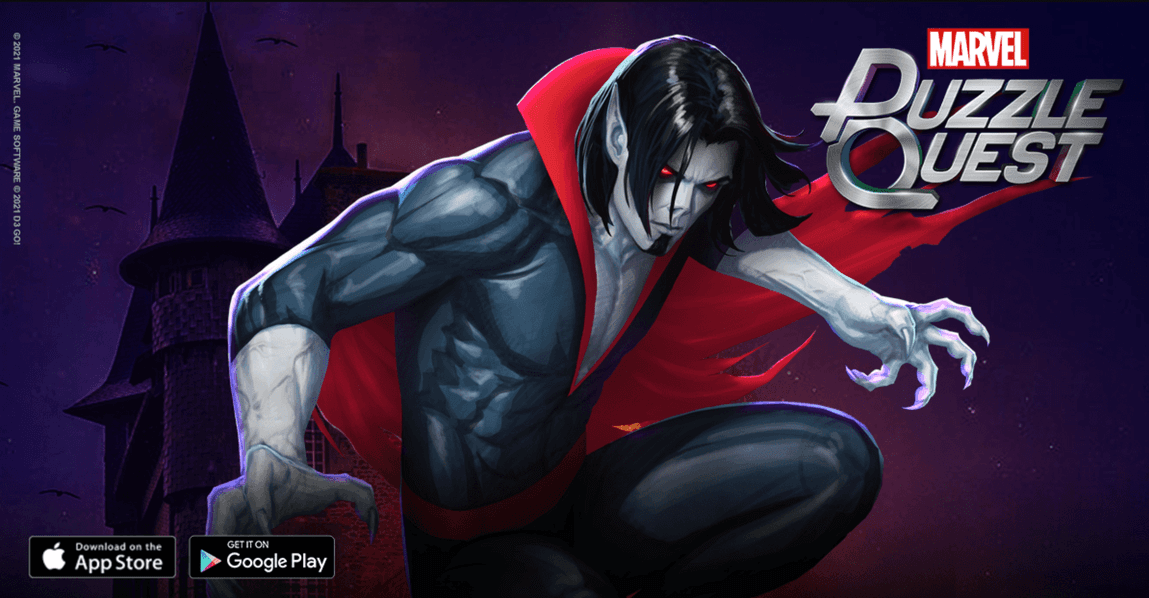 In order to cure his own blood disease, the renowned Dr. Michael Morbius underwent an experimental procedure that gave him incredible powers—but also a horrible urge to consume human blood. He now must come to grips with being a scientifically-created vampire, while still living in the world. Now, he's the latest character to land in Marvel Puzzle Quest!
The 4-Star Rarity (Legendary) character with affiliation Heroes has a tool kit that includes Feeding Frenzy, Hematology, and In the Shadows. 
With Feeding Frenzy, a passive black power, Once Morbius tastes blood, he must feed until he's sated. When you match or destroy an enemy special tile, removes 1 other enemy special tile and deals 93 damage to a random enemy.
Using Hematology, a mid-cost blue power, Morbius uses his medical knowledge to sap the enemy's strength while bolstering his own. Destroy an enemy Strike, Attack, or Protect tile and create a 1-turn Repeater tile that restores 41 health to Morbius.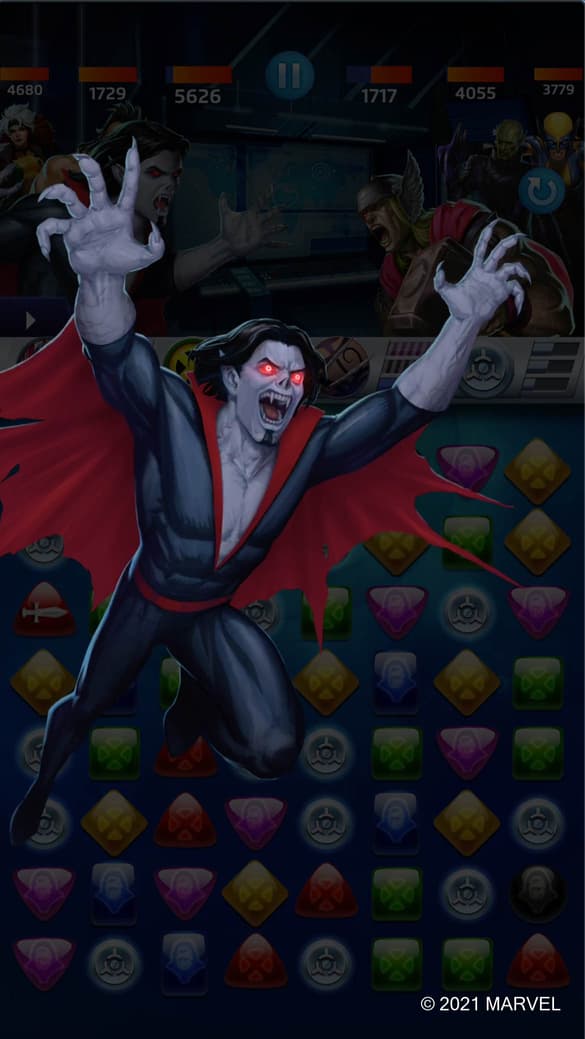 Unleashing In the Shadows, a mid-cost purple power, Morbius lies low to ambush his opponents. Creates 3 Red or Black Trap tiles that, when matched or destroyed by the enemy, deal 553 damage and reduce the strength of all enemy Strike, Attack, and Protect tiles by 13. Damage dealt by these Trap tiles permanently reduces the enemy's health for the rest of the battle.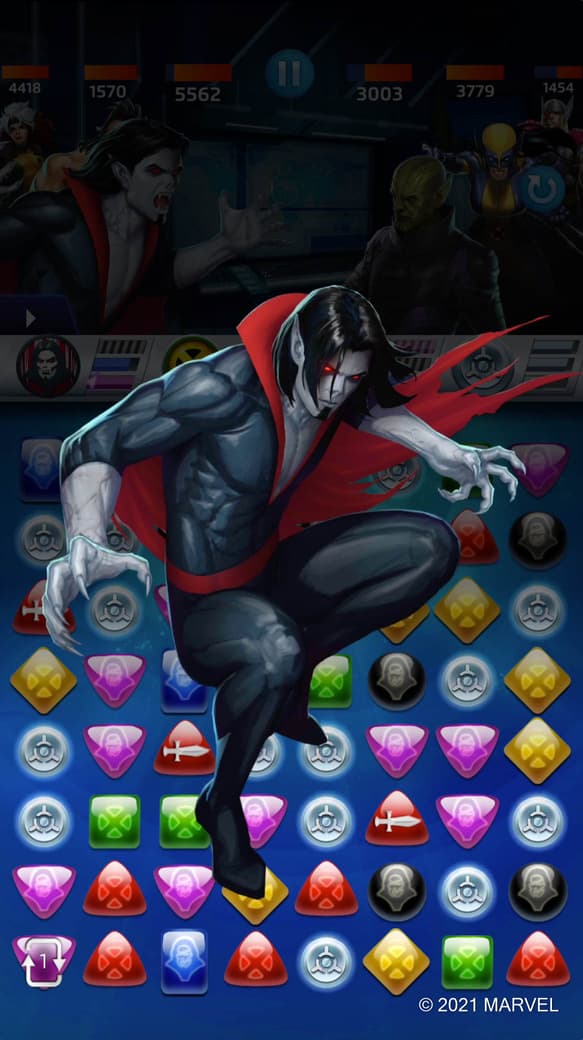 Pick up Morbius during his release schedule: Introducing… Morbius, running March 25 through  April 1; Cosmic Chaos running March 25 through March 29; Infinite Pursuit running March 28 through April 2; and Welcome to S.H.I.E.L.D. running March 28 through April 2.  There are also two versus tournaments, Real McCoy  running march 25  through March 29, and Blood Succor running March 28 through March 31. 
Pick up Marvel Puzzle Quest here. Stay tuned to Marvel.com for Marvel Games news and interviews and follow Marvel Games on Twitter for more! 
The Hype Box
Can't-miss news and updates from across the Marvel Universe!