Games
Published January 9, 2020
Piecing Together Marvel Puzzle Quest: Northstar (Classic)
This Alpha Flight member is the newest 4-Star Rarity character!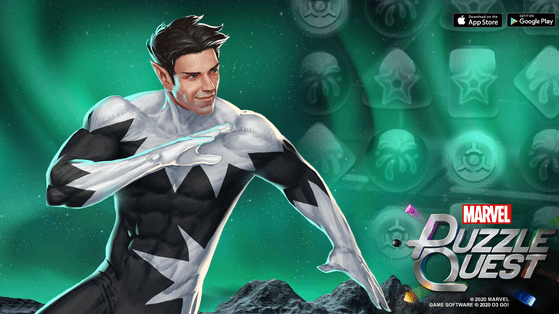 Hey Marvel Insiders – did you know reading this article could earn you 250 points?  All you need to do is sign in or join now before you keep reading!
As a famous athlete, a widely successful entrepreneur, a devoted husband, and a speedster member of Alpha Flight, Jean-Paul Beaubier is an icon in his home country of Canada. And now, Northstar is also an icon for Marvel's Puzzle Quest, as the latest 4-Star Rarity (Legendary) to join!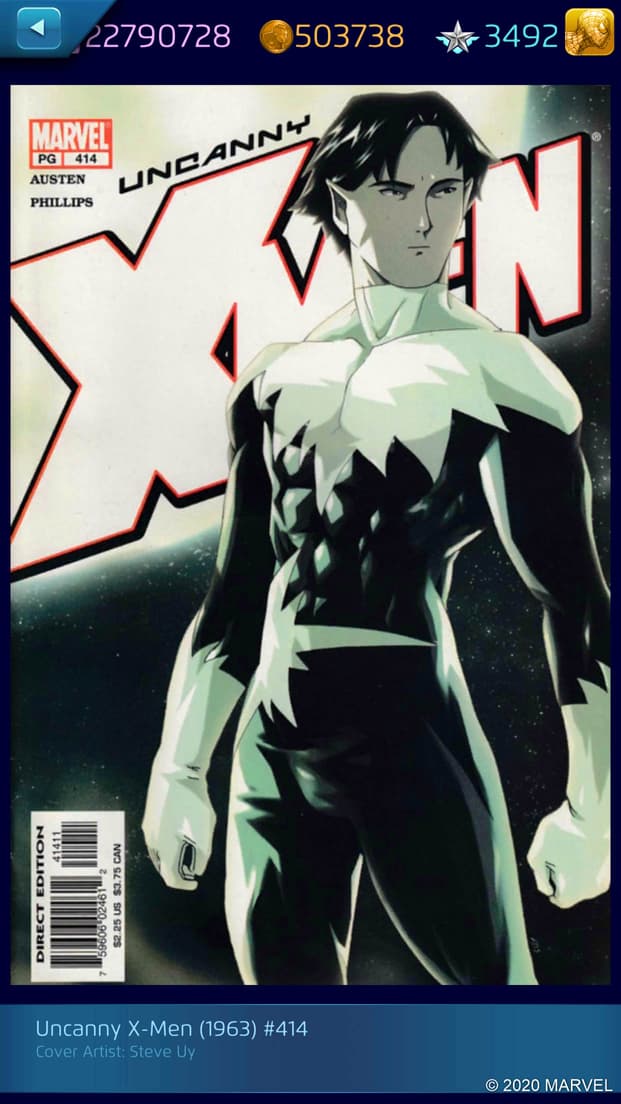 The 4-Star Rarity (Legendary) character with affiliation heroes has a tool kit that includes Running Early, Star Bright, and Up North. 
Using his incredible speed and expert precision, Running Early, a high-cost blue power, Northstar destroys a chosen row. Gains Yellow AP for each Yellow tile destroyed.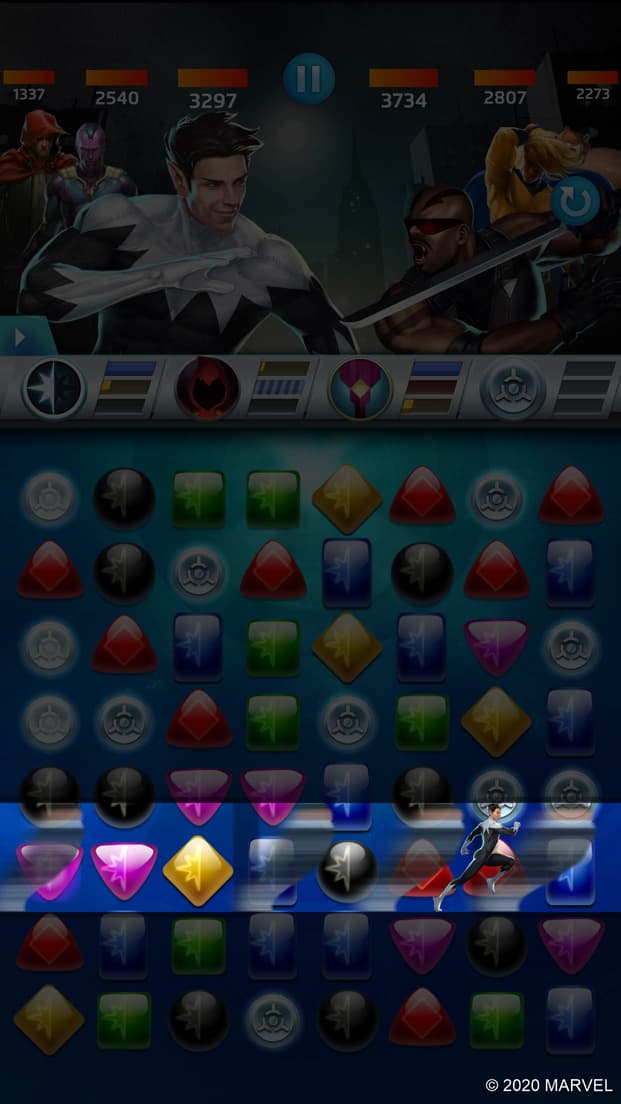 Using Star Bright, a mid-cost yellow power, Northstar joins hands with his twin sister Aurora, creating blinding light to dazzle enemies. Converts 2 basic tiles of the target's strongest color into Team-Up tiles and creates a 2-turn Countdown tile targeting a random ally. While on the board, this tile grants 1 turn of Invisibility and gives a burst of 118 health to that ally at the start of your turn (Max level 229 health).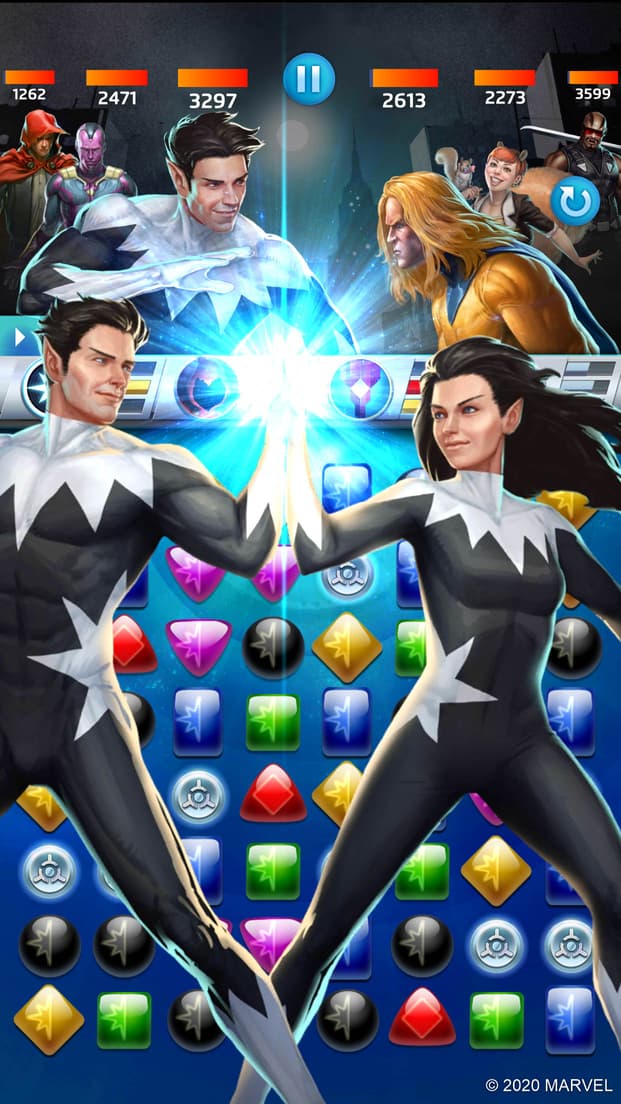 Northstar lifts the enemy into the air and pummels them with fists and gravity with Up North, a mid-cost black power. Sends Northstar and the target Airborne for 1 turn. When the enemy lands, destroy 1 AP and 2 basic tiles in the Airborne enemy's second-strongest color, dealing 76 damage per tile destroyed. Destroyed tiles don't deal damage or generate other AP (Max level 148 damage).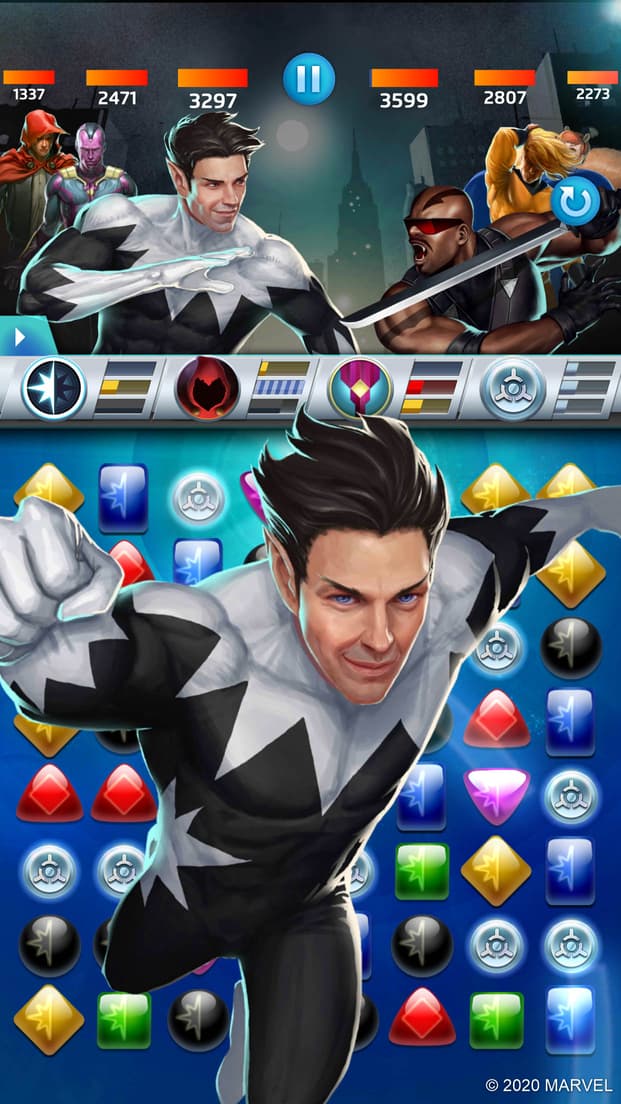 Recruit Northstar between January 9-14 In placement rewards; or January 9 - January 16 with rewards tokens to Venom Bomb, a random cover of Northstar (Classic), and more.
Northstar's featured event is Hearts of Darkness, playable between January 13-17; and a Versus Tournament, Star Athlete, between January 12- 15.
Pick up Marvel Puzzle Quest here. Stay tuned to Marvel.com for Marvel Games news and interviews and follow Marvel Games on Twitter for more!
The Hype Box
Can't-miss news and updates from across the Marvel Universe!