Games
Published May 23, 2019
Piecing Together Marvel Puzzle Quest: Sabretooth
The brand new 4-star Victor Creed slashes through the game starting today, May 23!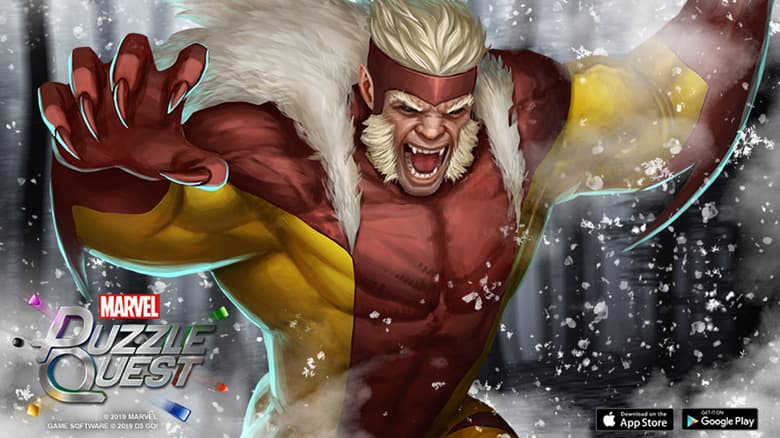 Fight your way tooth and claw.
Some of us are stronger alone. The deadly assassin, Sabretooth (Victor Creed), slashes through Marvel Puzzle Quest. Recruit him to your team here beginning Thursday, May 23.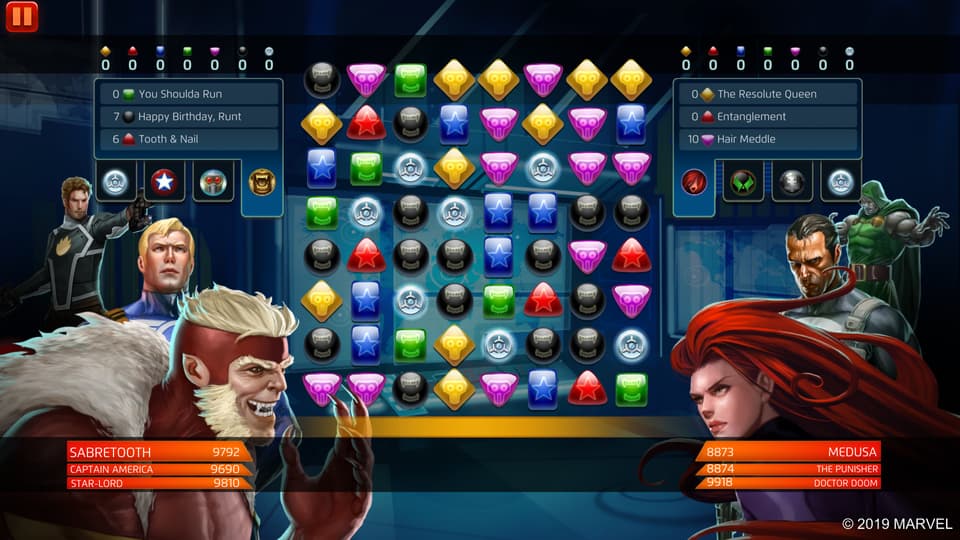 The 4-star Rarity is an aggressive and deadly character. Since they first met long ago on the Canadian frontier, every year on Wolverine's birthday, Sabretooth beats him up. Just to prove he's better. It's about the only thing you can count on him for.The feral mutant's tool kit includes You Shoulda Run, Happy Birthday Runt, and Tooth & Nail. Whenever you match an enemy Strike tile, Sabretooth pounces from the shadows, destroying a random 3x3 block of tiles. You Shoulda Run with this passive green power. (Destroyed tiles don't deal damage or generate AP.)
Sabretooth is a deadly assassin who never misses...a special occasion. Happy Birthday, Runt, a mid-cost Black power, creates 3 strength 1 enemy Strike tiles, then does 315 damage per enemy Strike tile on the board, up to 9.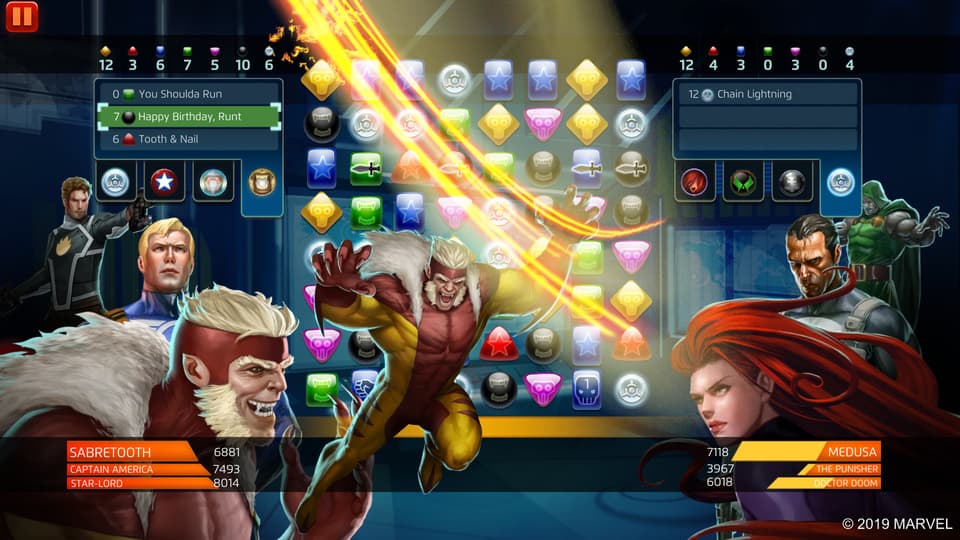 Lost to animal bloodlust, Creed slashes 4 times for 453 damage each time, ignoring friendly Strike tiles and continuing even if he downs the target, with Tooth & Nail, a mid-cost Red power.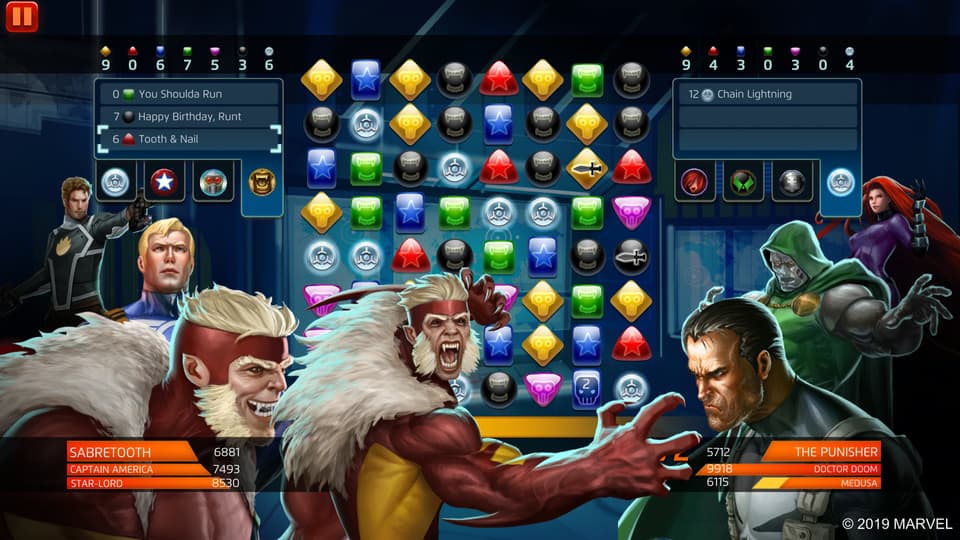 Sabretooth (Victor Creed) is available at increased odds for a special limited time. He makes his debut beginning May 23 and May 26 with store offerings, S.H.I.E.L.D. Training Heroes for Hire and Sabretooth & Foes, respectively. The Deadpool Vs. MPQ featured event kicks off on May 26, along with the Versus Tournament, To The Teeth!
Pick up Marvel Puzzle Quest here. Stay tuned to Marvel.com for Marvel Games news and interviews and follow Marvel Games on Twitter for more!
The Hype Box
Can't-miss news and updates from across the Marvel Universe!