Games
Published October 11, 2019
Piecing Together Marvel Puzzle Quest: Spider-Man 2099 (Legendary)
Spider-Man 2099 greatly enhances any Spider-based team with our newest 4-Star character!
There's a new Spider-Man in Nueva York and his name is Miguel O'Hara. 
A symbol of hope in dystopian 2099, Miguel inherited the mantle of Spider-Man after a corporate lab accident granted him spider-like abilities. Now he fights the oppressive mega-corporations in the city and is the latest 4-Star Rarity (Legendary) character in Marvel Puzzle Quest!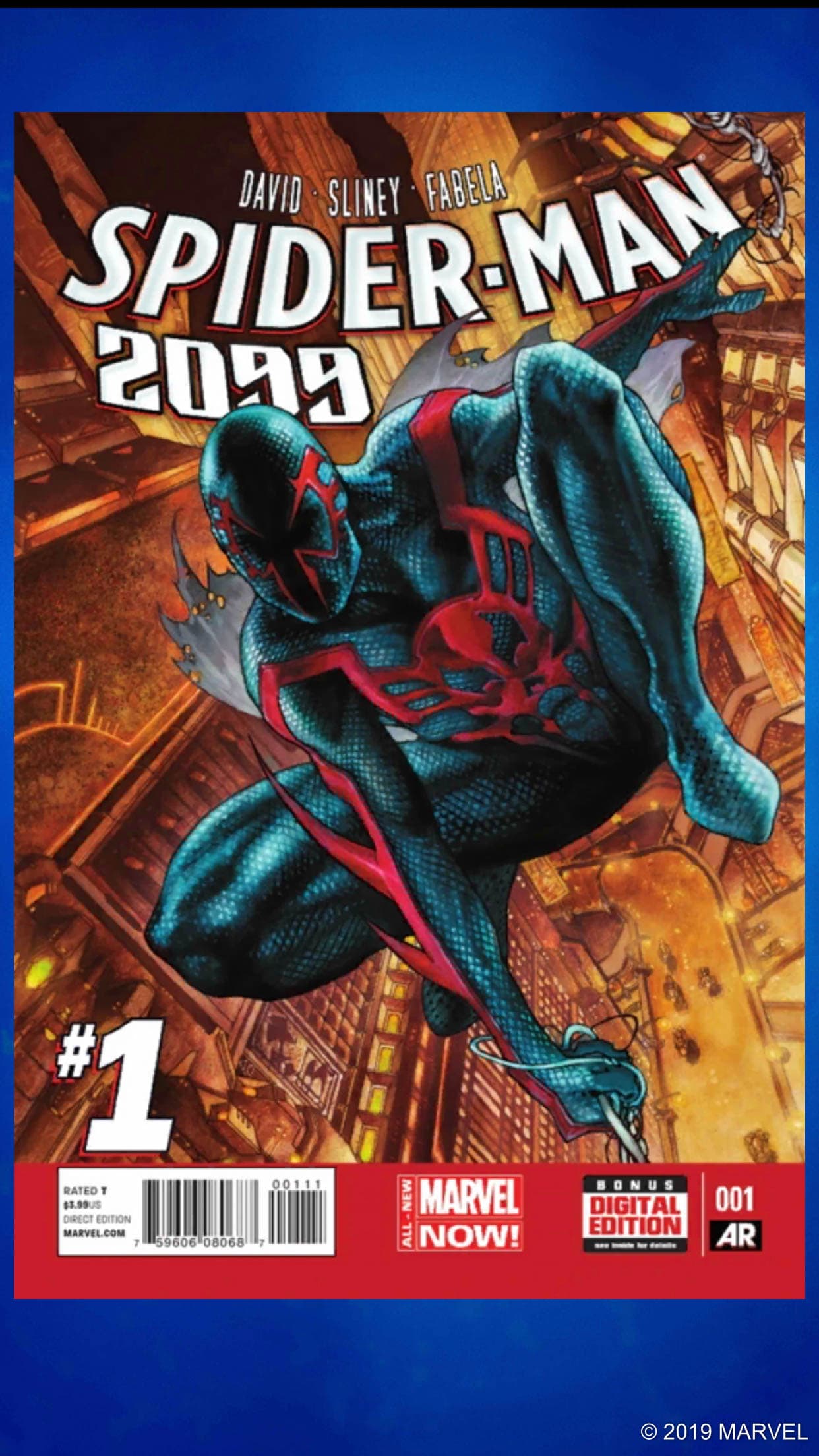 The 4-Star Rarity (Legendary), with affiliations Heroes and Spider-Verse, has a tool kit that includes Spider Bite, a mid-cost blue power. Also, Spider-Man 2099 greatly enhances any Spider-based team, providing a quick, reliable source of Web tiles. In addition, he enables you to quickly stun and eliminate enemies with his paralytic venom. On top of that, he can call in temporary help from bands of freedom fighters to set up and deal massive blows to opponents.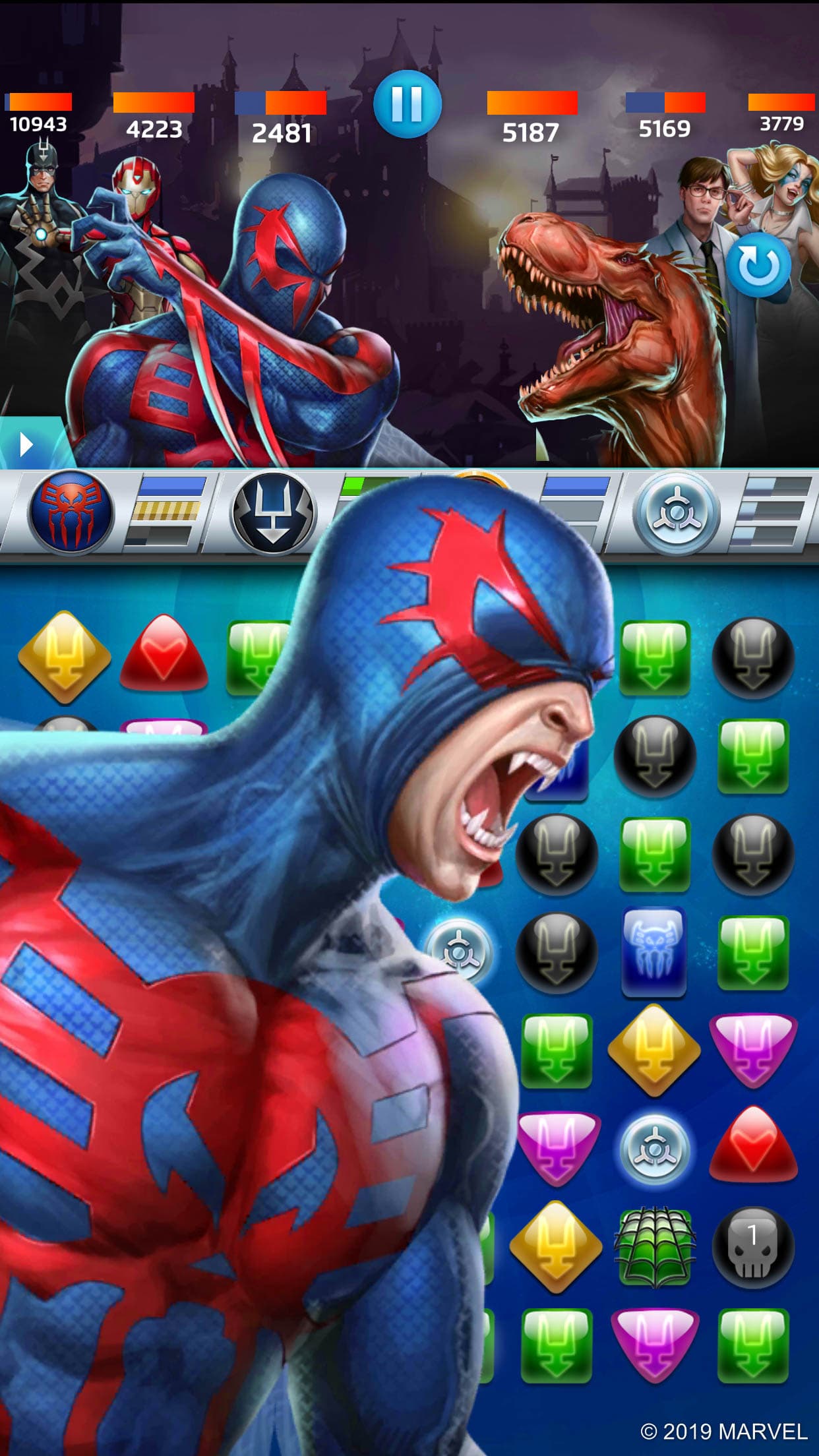 Miguel bites his foe, injecting them with a paralytic toxin that leaves them vulnerable. Stuns the target for 1 turn, then converts a chosen tile into an 3-turn Countdown tile. The target takes 15% additional damage as long as the Countdown tile is on the board.
(PASSIVE) A champion of a past age, Spider-Man is always willing to help heroes fight the good fight. With Harbinger of Heroes, a passive yellow power, whenever a friendly Hero makes a Black or Blue match, creates 1 Green, Purple, or Red Web tiles and deals 235 damage.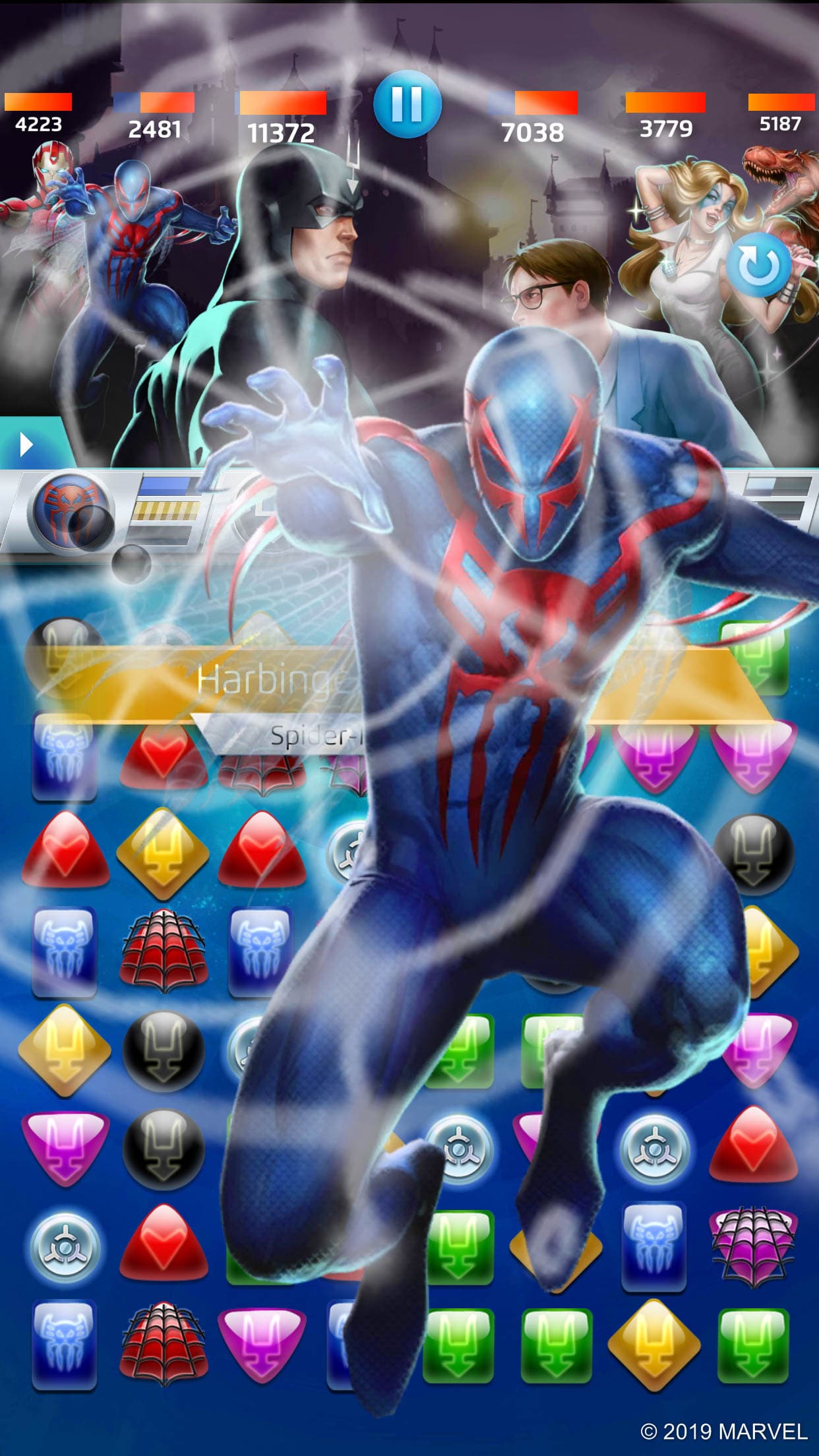 With Uprising, a mid-cost black power, Miguel launches a vicious attack upon his foes, driving those around him to rise up against their oppressors. Deals 1082 damage and converts up to 2 Web tiles into 1-turn Countdown tiles that deal 1876 damage to a random enemy.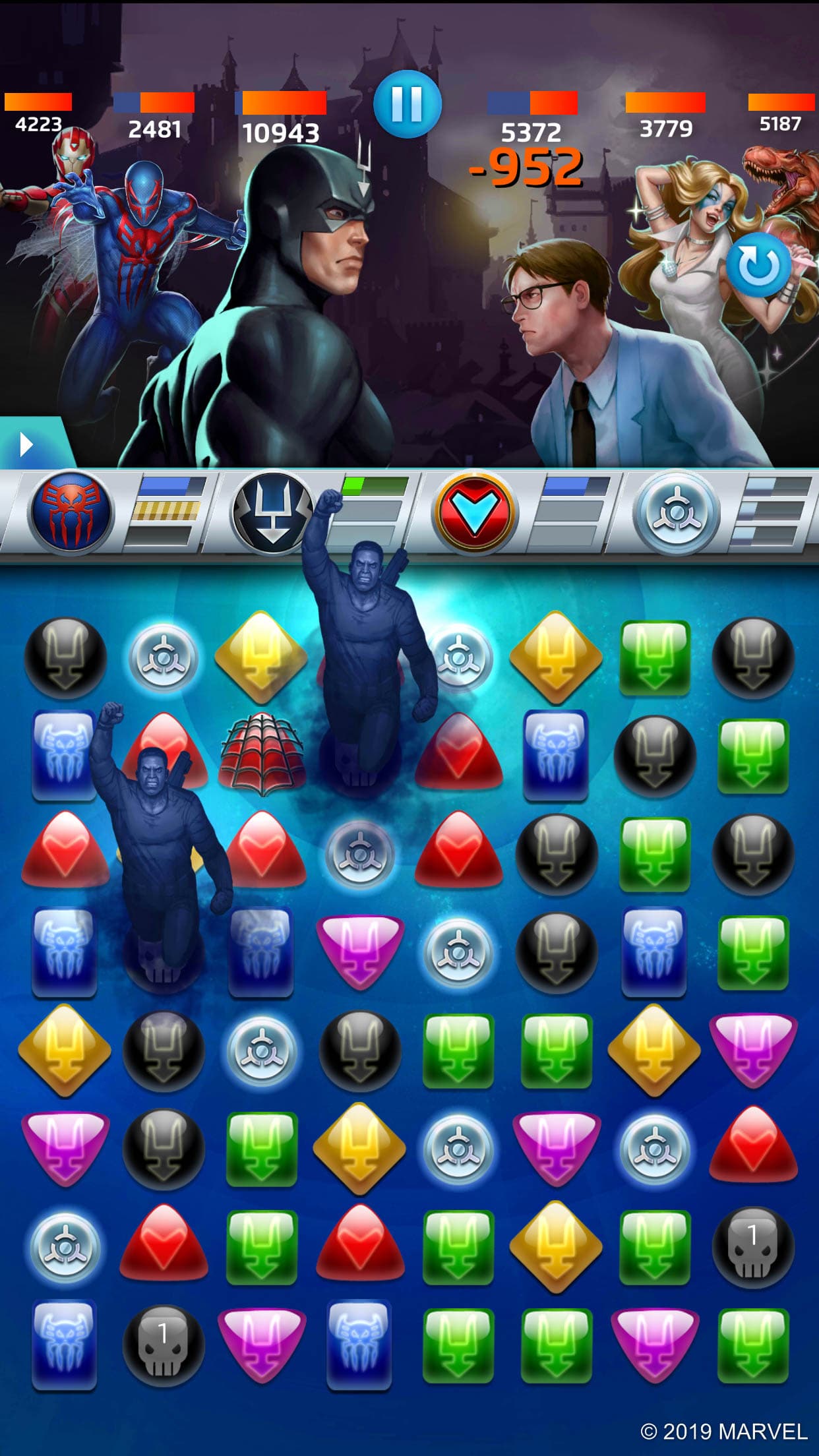 Recruit Spider-Man 2099 (Miguel O'Hara) between October 10 and October 17 with 7000 HP. Events Lost in Time kicks off now and runs through October 14, while S.H.I.E.L.D. Training runs now through October 17. Featured event Webbed Wonder starts October 13 and goes through October 18, and the verses tournament Future Shock runs October 13 through October 16. 
Pick up Marvel Puzzle Quest here. Stay tuned to Marvel.com for Marvel Games news and interviews and follow Marvel Games on Twitter for more!
The Hype Box
Can't-miss news and updates from across the Marvel Universe!