Games
Published January 14, 2021
Piecing Together Marvel Puzzle Quest: Yellowjacket
Cross dons the imposing armor himself in hopes of achieving final victory as Yellowjacket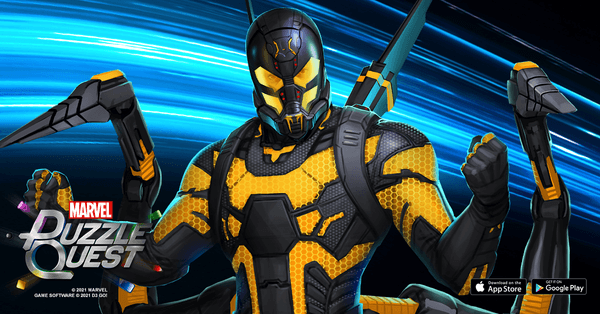 After learning the science behind Hank Pym's astonishing shrinking suit, the ruthless tech mogul Darren Cross devoted his resources to creating a prototype suit with similar abilities. Cross envisioned this high-power cybernetic rig as a means to take modern warfare to a new level, personally overseeing its retrofitting and weaponization. Cross dons the imposing armor himself in hopes of achieving final victory as Yellowjacket. Now, he's the latest character to land in Marvel Puzzle Quest!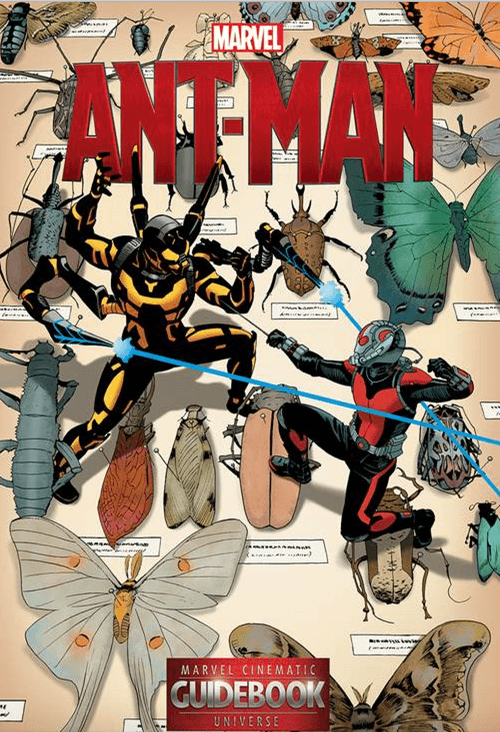 The 5-Star Rarity character with affiliations Villains has a toolkit that includes Cross You Heart, That Shrinking Feeling, and Sting Like A Bee. 
Using Cross You Heart, a mid-cost black power, Yellowjacket concentrates the Pym Particles in his suit to stabilize himself and prepare for his next attack. Restores 1029 health and the next time Yellowjacket fires a power, he also deals an extra 1668 damage.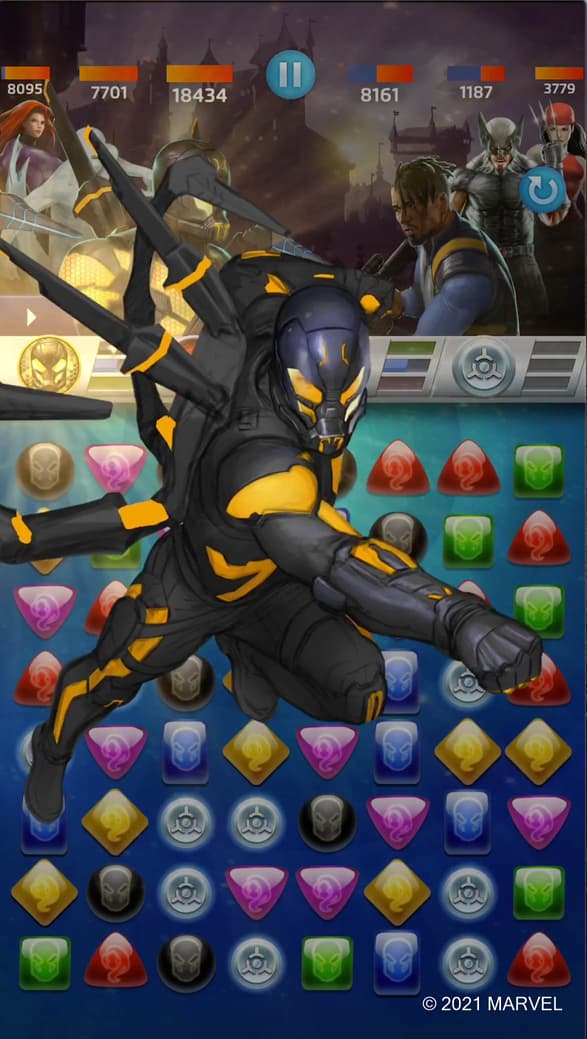 Yellowjacket shrinks down to avoid enemy attacks while concentrating his own power, with That Shrinking Feeling, a mid-cost blue power! Yellowjacket goes invisible for 2 turns. (PASSIVE) While invisible, Yellowjacket's powers ignore Protect tiles and his matches and powers deal 191 more damage. If Yellowjacket makes a Black, Blue, or Green match while Invisible, he stays Invisible for an extra turn.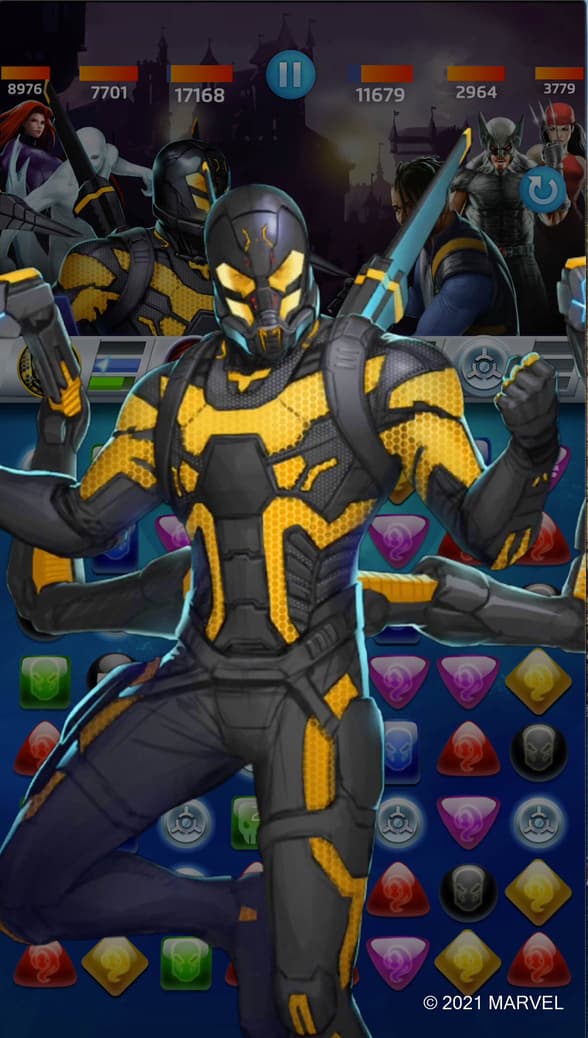 Unleashing Sting Like A Bee, a mid-cost green power, Yellowjacket sets his sights on the enemy, firing a series of energy blasts from his stingers. Fires 2 separate blasts of 977 damage. If Yellowjacket is Invisible, also destroy 3 enemy Strike, Protect, or Attack tiles.
Pick up Yellowjacket during his release event, Heartless Yellowjacket Cover Store, along with Darren Cross Limited Vault, and Sparks Will Fly Legendary Store. Yellowjacket's Featured Event is Infinite Pursuit, with Versus Tournaments including Predator and Prey (Black Panther) and Cross the Line. 
Pick up Marvel Puzzle Quest here. Stay tuned to Marvel.com for Marvel Games news and interviews and follow Marvel Games on Twitter for more!
The Hype Box
Can't-miss news and updates from across the Marvel Universe!