Games
Published February 13, 2020
Piecing Together Marvel Puzzle Quest: Karnak (The Shatterer)
The Inhuman adviser is the latest 4-Star Rarity character!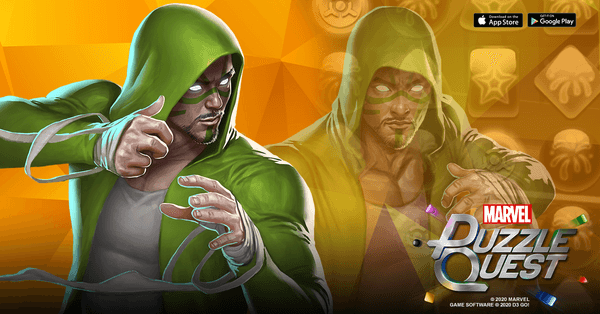 Hey Marvel Insiders – did you know reading this article could earn you 250 points? All you need to do is sign in or join now before you keep reading!
Strategic adviser to the Inhuman Royal Family, Karnak's unique ability to see the flaw in all things shapes his every move. Be it structural or psychological, no weakness can escape his gaze for long! And now, Karnak is joining Marvel's Puzzle Quest, as the latest 4-Star Rarity (Legendary) to join!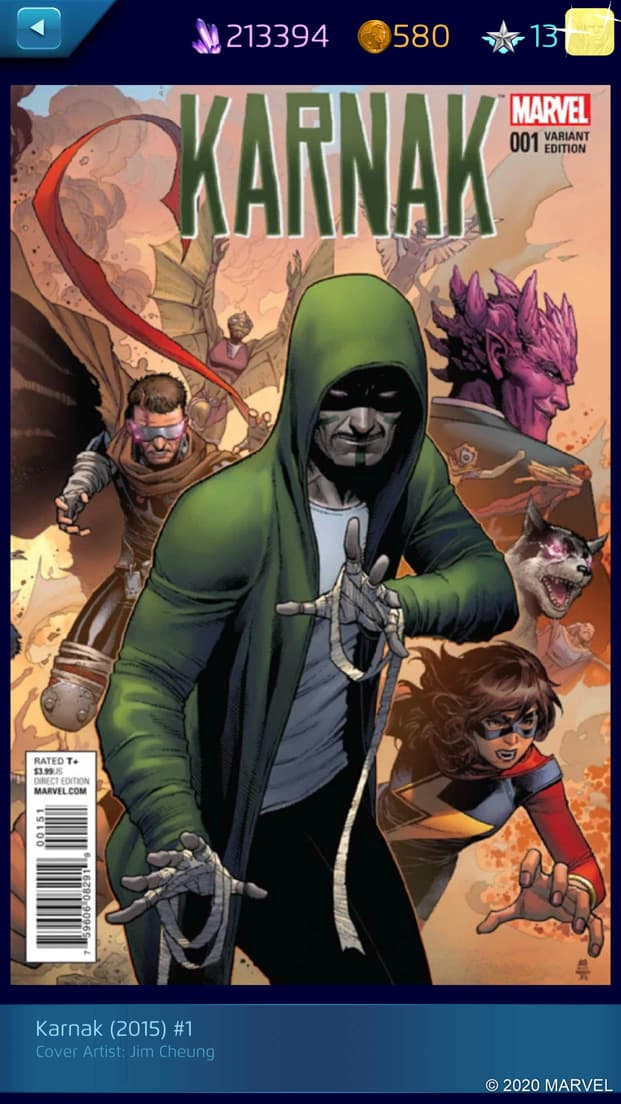 4-Star Rarity (Legendary) with the affiliations heroes and Inhumans has a tool kit that includes Find the Flaw -> Exploit the Flaw, Shatter, and Probing Strike. 
In order to advance, Karnak carefully studies his opponents, avoiding their blows as he searches for their weak points. Using Find the Flaw -> Exploit the Flaw (Passive), a black power, at the start of his turn, if one does not already exist, he creates a strength 32 Protect tile. 4 turns after the battle starts, convert 1 Black basic tile to Critical tile(s) and turn this power.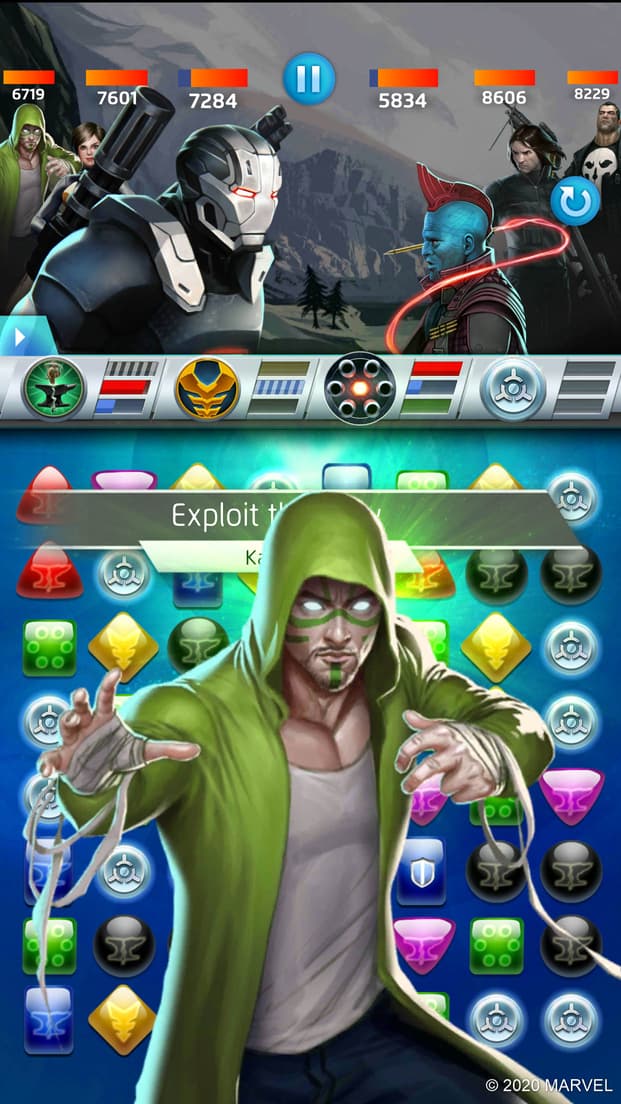 Using Shatter, a high-cost red power, Karnak unleashes a single perfectly placed blow that shatters his foes' minds and bodies. Deal 176 damage and choose 2 basic or Critical tiles to destroy. If a Critical tile is chosen, Karnak instead destroys the 8 tiles surrounding it, dealing 352 additional damage.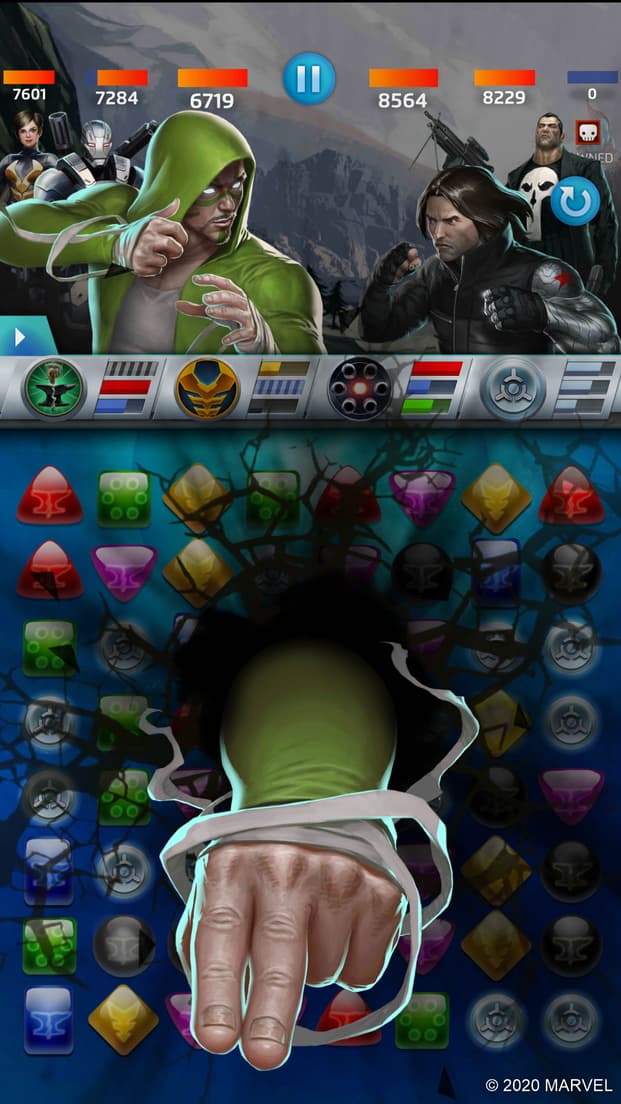 Probing Strike, a high-cost blue power, Karnak launches a precision strike at his opponent, provoking a reaction that further reveals their vulnerability. Deals 509 damage to the target and converts 1 basic tile into a Critical tile.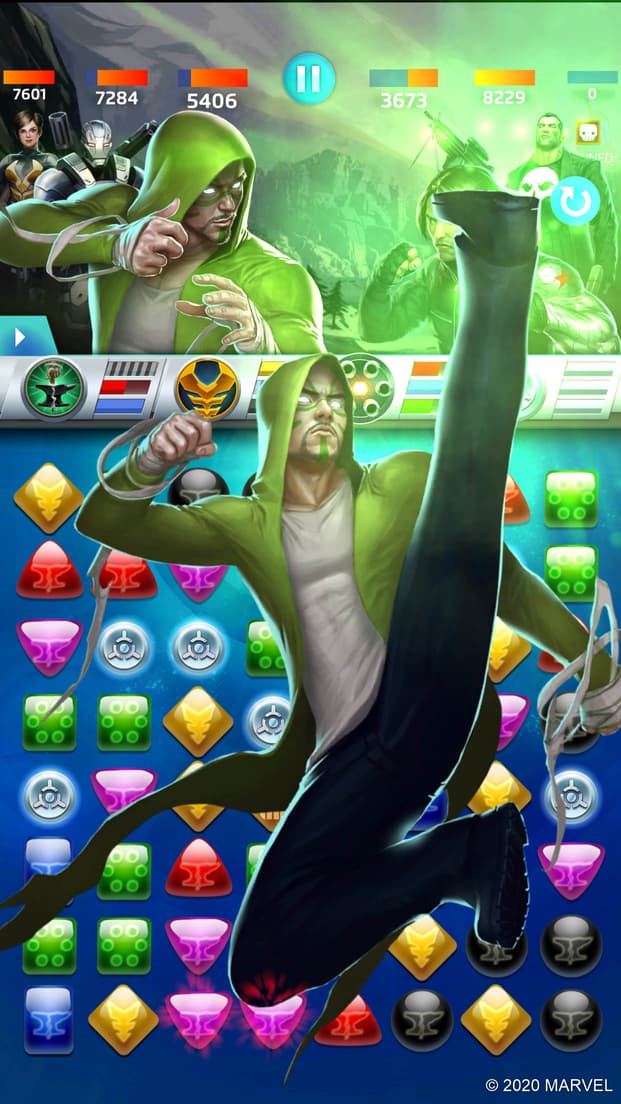 Recruit Karnak between February 13-17 when he's in placement rewards, and February 13-20 with Rewards tokens to Honor Among Thieves. 
Karnak's featured event is Hearts of Darkness, running February 16-21; and a Versus Tournament, One Hit Wonder, between February 16-19.
Pick up Marvel Puzzle Quest here. Stay tuned to Marvel.com for Marvel Games news and interviews and follow Marvel Games on Twitter for more!
The Hype Box
Can't-miss news and updates from across the Marvel Universe!