Games
Published June 11, 2018
PlayStation E3 2018 Showcase Reveals Gameplay Footage from Marvel's Spider-Man
Here's everything we can expect from the upcoming Marvel's Spider-Man, available September 7!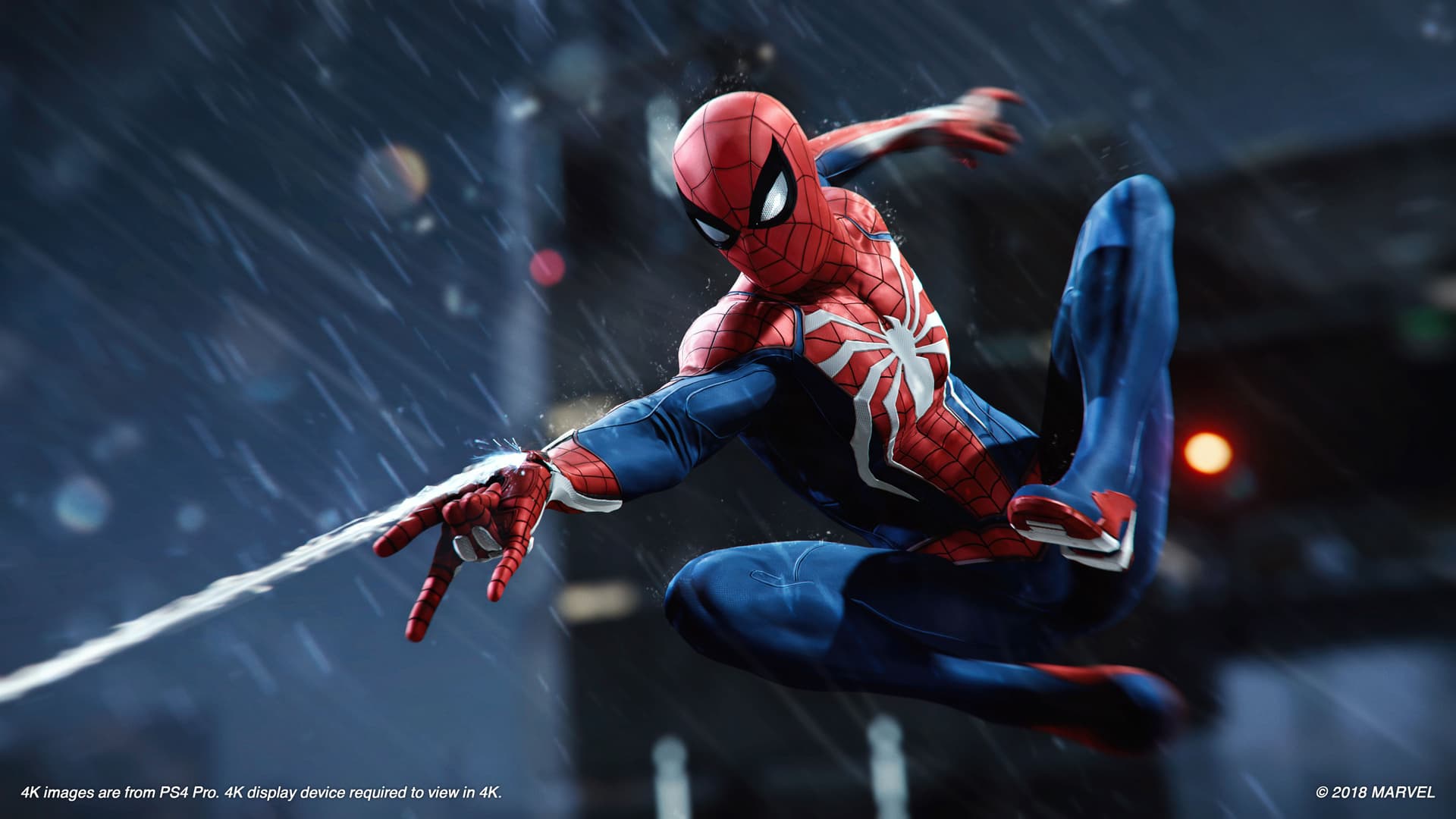 We're nearing closer to the September 7 release of Marvel's Spider-Man! True Believers, we know you've been patiently waiting to get your hands on the upcoming blockbuster action game from Marvel Games, Insomniac Games and Sony Interactive Entertainment.
Wait no longer! The PlayStation E3 Showcase just wrapped – and we couldn't be more thrilled to close out the evening delighting our fans with gaming greatness from our friendly neighborhood webslinger. The gameplay was intense and we can't wait to share it with you, our trusty online fans!
Take a moment to watch the gameplay footage above (or ten more times).
Things are heating up as we near September 7! What exactly is Spidey up against? As you can see, Peter's got his hands full with a bunch of Super Villains who he helped put away suddenly making a jail break from the maximum-security RAFT and disrupting the fragile peace NYC has had the past 8 years under Spidey's jurisdiction. No matter what Earth we're on – 5 vs. 1 is hardly fair.
Who are these charming individuals (strutting around in brand-new, original suit designs) throwing a wrench into Peter Parker's peaceful existence, you ask? We've got Rhino, Scorpion, Vulture, and Electro joining Mister Negative in the game. The gameplay video introduces a mysterious sixth villain pulling the strings. You'll have to wait a little bit longer to learn more about the sixth villain, Marvelites.
For fans at E3 in Los Angeles this week, there is a playable demo in the PlayStation booth. Swing around parts of Manhattan, infiltrate enemy bases, tackle research assignments for Harry Osborn, and boss-battle with the Shocker himself. Don't miss out on grabbing physical copies of the Daily Bugle that's ripped from the world of Marvel's Spider-Man the day after the RAFT breakout. You can also peep the Daily Bugle series on the Marvel's Spider-Man web page. Check back every month through September for new digital issues.
Great ready to be greater! Pre-Order Marvel's Spider-Man for PlayStation 4 here and unlock a Spidey Suit Pack, the Spider-Drone gadget, skill points to spend on Spidey's skill tree, as well as a PS4 theme and PSN avatar!
Keep it on Marvel.com for all things Marvel's Spider-Man and check out these screenshots from the game below!
The Hype Box
Can't-miss news and updates from across the Marvel Universe!